Wake Forest alumna Meg Armstrong (MBA '98) is general manager of e-commerce at QVC, Inc., and has been named to the board of directors of Mommy's Light Lives On Fund. Founded in 1997, Mommy's Light brings joy and comfort to children and teens whose mothers have died or are terminally ill by helping them keep alive traditions and simple pleasures they shared with their mothers.
Prior to joining QVC, Armstrong served as vice president of direct to consumer platform marketing for Brown Shoe Company/Shoes.com. Her more than 20 years of experience in marketing also includes vice president of direct marketing for GMAC Insurance, as well as marketing roles with David's Bridal and Lowe's Companies, Inc.
Congratulations, Meg, on your position with QVC. Could you explain briefly what you do and why it was important for QVC to create this role?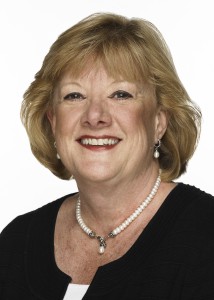 I'm responsible for looking at QVC's online business and determining how we can most effectively improve the customer's experience. That said, I've learned at QVC that QVC.com is really only one part of the customer's broader QVC experience and that we need to look at the whole experience to deliver the best results.
She (our customer) knows us from 25 years of watching us on TV, and that experience is so important to us. In today's world, her shopping needs constantly evolve. For example, five years ago, we wouldn't have thought of apps for mobile devices or tablets. Today they're a vibrant, growing part of our business. So, as she's learned to interact with us on QVC.com and as she explores the ways to interact with us via ever-growing channels like mobile and social networking, we're working to make those experiences the best we can.
That's the challenge we work on every day at QVC – to provide our customer with exceptional shopping experiences regardless of the channel she chooses – whether it's TV, QVC.com, our QVC mobile applications, Facebook or Twitter.
You have a degree in management from Wake Forest. What are some things you need to know in order to develop an e-commerce strategy for QVC?
As simple as it sounds, many days it's the basics – reading financial information or understanding the impact of a marketing campaign. Many days it's a complex mix of things. I'm still learning so much about the complexity of a business like QVC. It's important to understand our customer's needs, the competitive retail environment and the seemingly ever-changing economic environment we live in.
Part of what makes QVC different as an organization is that we believe in having a commitment to excellence, a focus on our customers and having fun along the way. That spirit is much like the spirit of learning and teaming during my time at Wake Forest.
What is special about the Mommy's Light organization, and what will you bring to the board of directors?
The Mommy's Light Lives On organization is such a special team and they have such a special purpose. When I think of my childhood, I'm blessed to have memories of planting spring flowers and making Christmas fudge. I think that helping give children whose mothers have died the chance to have those special memories is such a special gift. It gives so much more than the simple experience itself. It's a memory to treasure, a little light or bit of hope for what has to be one of the most difficult times a child or family can face.
Since I'm passionate about using the Web to change the world, I hope to help Mommy's Light Lives On deliver their services to more and more families and children via web tools, information and services.
What are your hobbies/interests outside of work?
I have a lot of interests – sometimes too many. Most important would be my two Great Dane 'children' and to call out the work that Mid-Atlantic Great Dane Rescue League does in helping find amazing forever homes for Danes in need. I also enjoy cooking and all kinds of needlework as stress relievers.
Do you make time to get away from the Smartphone and the computer?
It's important to have down time, especially when big life changes come your way. But I have to admit that I'm never far from something that keeps me connected whether it's computer, iPhone or iPad.
Did you have a favorite class or professor while at Wake Forest? And how did your experience prepare you for what you're doing now?
That's a tough question. I had several favorite classes while I was at WFU and a couple of classes, like accounting, that have become more well loved as I've discovered how much I need them to understand the business. I'm sure that will come as a shock to Bern Beatty!
My favorite classes were centered around marketing and planning. I love the complexities that you get in developing a campaign idea and making sure it meets with customer needs and generates the right results to meet business requirements.