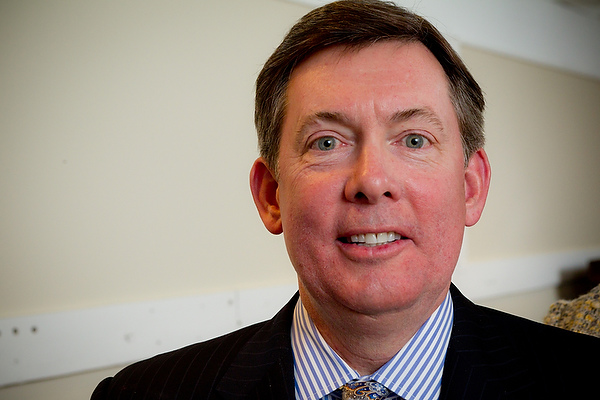 As the "mic man" who led cheers at home football games in 1978 and 1979, Ben Sutton Jr. ('80, JD '83, P '14) was a widely recognized voice in Wake Forest sports. Today he continues to promote Demon Deacons athletics as president of IMG College, the multimedia and brand management company representing Wake Forest and other prestigious colleges and universities nationwide.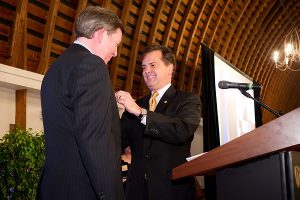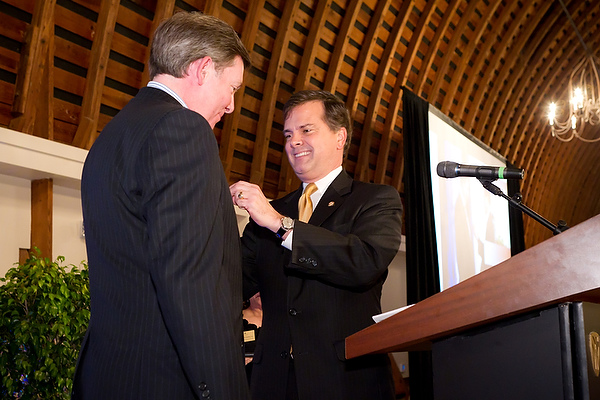 "This University is literally a part of the fabric of our lives, having weaved through four generations of our family," said Sutton, a trustee. "It is one of those rare and special experiences and places that lives up to its motto, also its 'brand,' Pro Humanitate."
At the Feb. 17 gala he noted he had flourished in small classes with great professors like George Griffin ('35) and David Smiley and met "living Wake Forest legends:" Dave Odom, Ed Wilson ('43) and Gene Hooks ('50). "I came to understand mostly however that it's the blend that makes the recipe — rich kids, poor kids, white kids, black kids, old Wake Forest, new Wake Forest, Republicans and, yes, Libba, a few Democrats," he said in explaining his love for his alma mater. "If not for the experiences I gained at Wake Forest, I may never have started this little company 20 years ago," which became a multimillion-dollar enterprise and "led to circumstances allowing our family a platform to really effectuate positive change in the Winston-Salem community and at Wake Forest."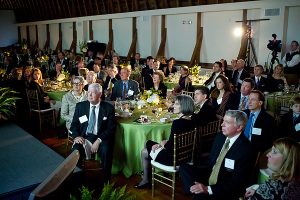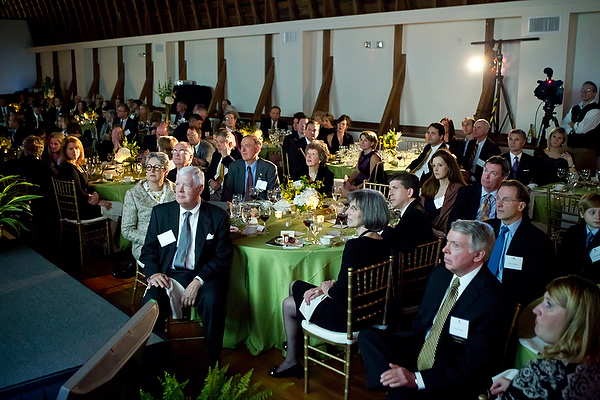 In 2007 Sutton, who serves on the board of Winston-Salem Alliance, an economic development group, made a major commitment to downtown revitalization by developing a five-story corporate headquarters and multi-use building on Trade Street.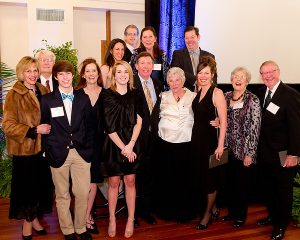 His parents, Ben Sutton Sr. ('56) and Minnie Sutton, along with his mother's father, Douglas Branch ('37), all attended Wake Forest. Branch served as chair of the Board of Trustees. Ben Sutton has established a scholarship in his father's name for students from North Carolina. The family's Demon Deacon legacy continues with Sutton's daughter, Addison, a sophomore.