At the first Words Awake! conference in March 2012, participants honored the inaugural class of inductees to the Wake Forest Writers Hall of Fame. They include poets, journalists, screenwriters and authors, some of them deceased but not forgotten. The Hall of Fame celebrates Wake Foresters who are graduates or have a long association with the University; who present exemplary work recognized at the regional or national level; who are of good character and reputation and have no stronger connection to another university.
---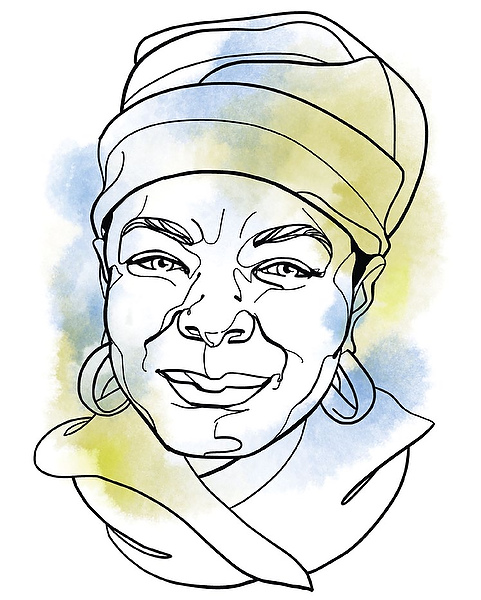 Maya Angelou (L.H.D. '77)
Reynolds Professor of American Studies Maya Angelou was born in 1928 in St. Louis, though she spent most of her childhood in Stamps, Ark. There, she simultaneously endured the cruelties of racial discrimination and became a stringent believer in the African-American community and cultural heritage. After graduating and giving birth to her son, Guy, she pursued her artistic passions by moving to Europe to tour in 1954 with the opera "Porgy and Bess" and by recording her first album, "Calypso Lady," in 1957.
Angelou moved to New York in 1958 and was a member of the Harlem Writers Guild. She later moved to Egypt to serve as editor of The Arab Observer and to Ghana, where she taught, served as an editor of The African Review and wrote for The Ghanaian Times. A meeting with Malcolm X led her to return to the United States in 1964 to help him build his Organization of Afro-American Unity. She subsequently served as Northern coordinator for the Southern Christian Leadership Conference, per the request of the Rev. Dr. Martin Luther King Jr.
Following King's assassination, a devastated Angelou wrote "I Know Why the Caged Bird Sings" under the guidance of novelist and friend James Baldwin. Angelou has published more than 30 best-selling works of fiction, nonfiction and verse. She joined the Wake Forest faculty in 1982 as the first Reynolds Professor. Angelou has received the Presidential Medal of Freedom, the National Medal of Arts, the Lincoln Medal and three Grammy Awards, served on two presidential committees and read her poem "On the Pulse of Morning" at Bill Clinton's presidential inauguration in 1993. She lives in Winston-Salem and teaches a course at Wake Forest.
---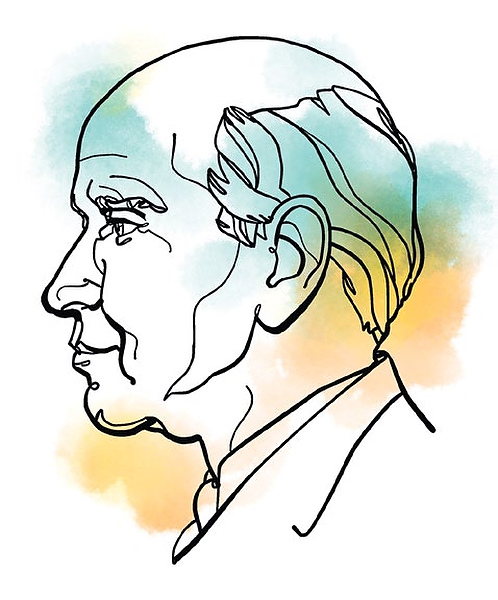 A.R. Ammons ('49, D. Litt. '72)
Born in Riverton, N.C., in 1926, A.R. Ammons grew up on a tobacco farm. After serving in World War II aboard a U.S. battleship escort, he graduated with a degree in biology from Wake Forest. He earned his M.A. in English from the University of California at Berkeley and joined the English faculty at Cornell University in 1964. It was there that he began to receive accolades for his nature poetry, often compared with that of Emerson and Frost.
He returned to Wake Forest to teach during the 1974-1975 school year and serve as the University's first poet-in-residence. His honors included the prestigious 1974 Bollingen Prize in Poetry for "Sphere." Ammons' other honors include National Book Awards for "Collected Poems 1951-1971" and "Garbage," as well as the National Book Critics Circle Award for Poetry for "A Coast of Trees."
Ammons wrote nearly 30 collections of poetry and received the Academy of American Poets' Wallace Stevens Award in 1988, fellowships from the Guggenheim Foundation, the Poetry Society of America's Robert Frost Medal, and a MacArthur Fellowship in 1981. He retired from Cornell in 1998 and died in 2001.
---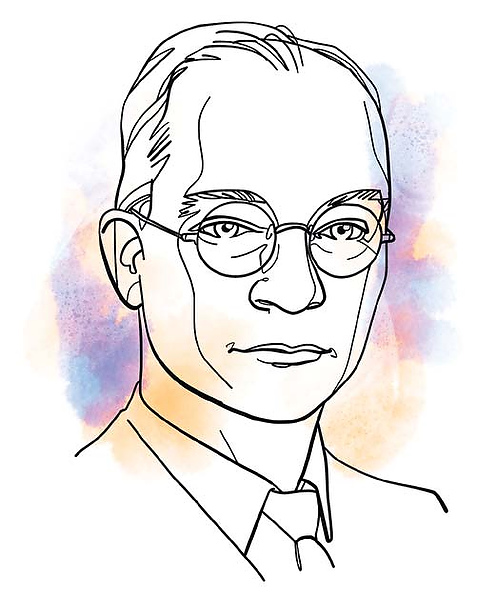 W. J. Cash ('22)
W. J. Cash is widely heralded for his iconic work about Southern culture, customs, beliefs, contradictions and violence, "The Mind of the South," which has never been out of print since its first publication in 1941. Born in Gaffney, S.C., Cash spent the majority of his life living and working in North Carolina as a journalist. A graduate of Wake Forest and former editor of the Old Gold and Black, Cash went on to attend Wake Forest's School of Law before leaving to pursue a career in journalism.
Cash worked for the Chicago Post before moving back to North Carolina and penning his opinion column, "The Moving Row," in The Charlotte News. He contributed eight articles to H.L. Mencken's The American Mercury and was nominated for a Pulitzer Prize in 1941 for his editorials about Hitler and U.S. policy.
A Mercury article in 1929 caught publishers' attention. Cash agreed to expand the piece into a book, "The Mind of the South." Praising Cash's deep attention to the inconsistencies and ironies deep-seated in the southern United States, New York Times reviewer C. Vann Woodward said, "No reader of any perception can fail to sense the passionate involvement of the author in his subject, nor fail to be torn by the love-hate intensity of his feeling for the South."
Upon receiving the Guggenheim Fellowship, Cash moved to Mexico City for a year to complete a novel. A few months after the move, Cash's wife found him dead in his hotel closet. To this day, it remains unclear whether his death in 1941 resulted from murder or suicide.
---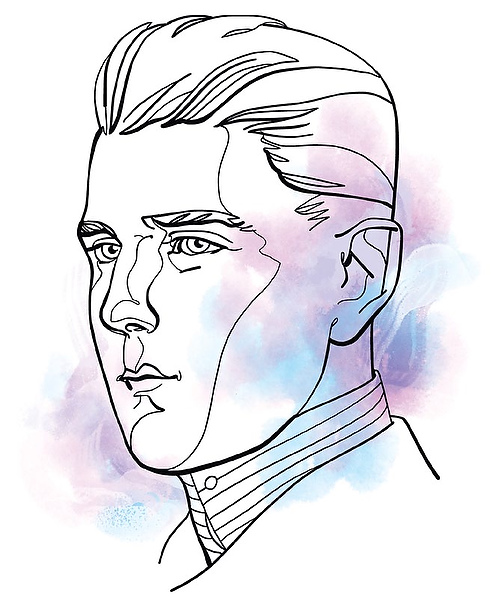 Laurence T. Stallings ('16)
Laurence Stallings was born in 1894 in Macon, Ga. He entered Wake Forest in 1912 and went on to serve as editor of the Old Gold and Black. After graduating, he wrote advertising copy for a local armed forces recruiting office and joined the Marines in 1917. Upon his return to the United States, having been both wounded and decorated for his service in World War I, Stallings earned a master's degree from Georgetown University and began his illustrious career writing for the stage, screen and print media. In 1919 he married Helen Poteat, the daughter of Wake Forest President William Louis Poteat, and they had two daughters, Sylvia and Diana.
After working as a reporter, critic and entertainment editor at the New York World, Stallings teamed up with Maxwell Anderson to write the acclaimed play "What Price Glory?" Among his other works: penning the musical "Deep River," adapting Ernest Hemingway's "A Farewell to Arms" for the stage, co-writing "Rainbow" (with Oscar Hammerstein) and writing "The Streets Are Guarded." He collaborated with Academy Award-winning director John Ford on "3 Godfathers," "She Wore a Yellow Ribbon" and "The Sun Shines Bright."
Stallings' autobiographical novel, "Plumes," about his military service, received critical praise. MGM adapted it in 1925 into the silent film "The Big Parade," which remained MGM's biggest financial hit until "Gone with the Wind" in 1939. A part of the burgeoning New York theatre and Hollywood film cultures, Stallings was a member of the Algonquin Round Table. In later years he wrote "The Doughboys: The Story of the AEF, 1917-1918," examining discrimination black troops faced in WWI.
Stallings' first marriage ended in divorce in 1936. A year later he married Louise St. Leger Vance; the couple had two children, Laurence Jr. and Sally. Stallings died in 1968 and was buried with full military honors at Fort Rosecrans National Cemetery in California.
---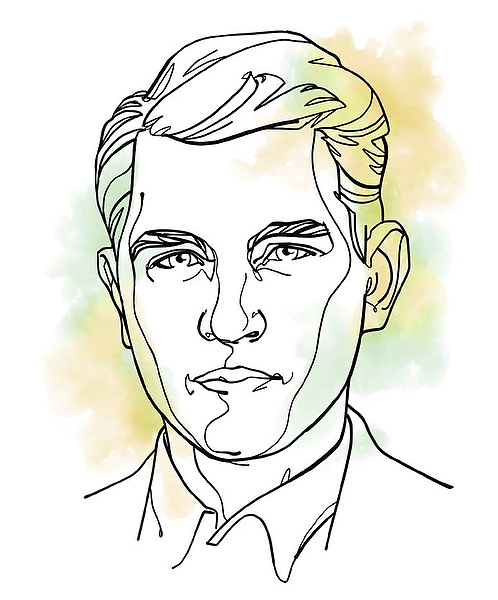 Harold T.P. Hayes ('48, L.H.D. '89, P '79, '91)
Harold T.P. Hayes is regarded as one of the most influential and visionary magazine editors in American literary history, having overseen Esquire's golden age during the 1960s and early 1970s. Hayes, a Winston-Salem native, graduated from Wake Forest then completed a Nieman Fellowship at Harvard University. He first served as a reporter with the Atlanta bureau of United Press before joining Esquire in 1955, where he served as articles editor, managing editor and, beginning in late 1963, editor-in-chief.
Under Hayes, Esquire became "the center of new journalism," said Gay Talese, who wrote for the magazine. Hayes fostered novel-like journalistic writing that fused traditional and experimental methods. The magazine gained extensive critical acclaim and financial success. Highly lauded writers — including Nora Ephron, Tom Wolfe, Terry Southern, Truman Capote, Norman Mailer, Philip Roth and Dan Wakefield — penned works for Esquire during the Hayes years. Under Hayes and his mentor, Arnold Gingrich, Esquire covers became the most exciting, provocative and eagerly awaited magazine images on newsstands.
Hayes went on to serve as assistant publisher before leaving in 1973. He continued to pursue his editorial interests by serving as vice president for editorial planning at CBS Publications, editor of California magazine and a producer of ABC's "20/20." Hayes also wrote two books on ecology, "The Last Place on Earth" and "Three Levels of Time." Hayes was the former head of the American Society of Magazine Editors and served on the board of visitors at Wake Forest. He is the parent of two alumni, Carrie Meredith Hayes ('91) and Thomas Pace Hayes ('79). At the time of his death in 1989, he had nearly completed the biography that became "The Dark Romance of Dian Fossey."
---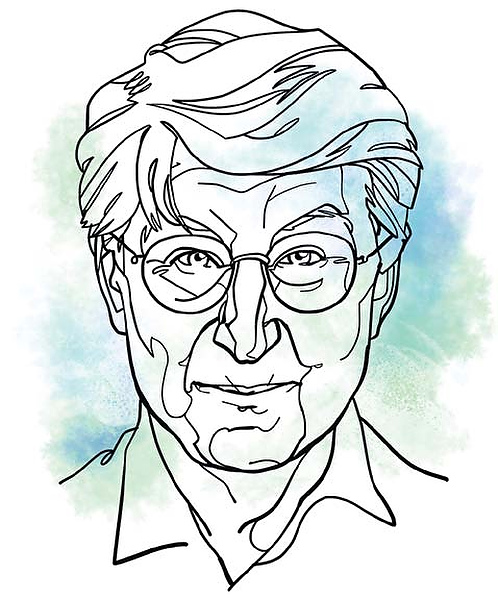 Russell H. Brantley Jr. ('45)
Russell Brantley graduated from Wake Forest in 1945 and later became the managing editor of the Durham Morning Herald before returning to Wake Forest in 1953 to serve as the University's director of communications for 34 years. Brantley played an important role as confidant and "the voice, the conscience, and the mind of Wake Forest for three decades," according to the late Wake Forest President Thomas K. Hearn Jr.
He continued to work for the president after retiring in 1987. That same year, he received the Medallion of Merit, Wake Forest's highest award for service to the University.
Brantley was a major player in the University's split from the North Carolina Baptist State Convention. Early in his career he wrote a controversial novel, "The Education of Jonathan Beam," about a "Convention College" student's problems with the school's Baptist leaders. Brantley also wrote "Fetch-Life," a book of poetry, in 2000 that refers to the spirit sent to fetch the life of a dying individual. It was dedicated to his late son, William Russell Brantley ('72). Brantley, whose wife was Elizabeth Jones Brantley ('44), died in 2005. He is survived by his children, Benjamin and Robin.
---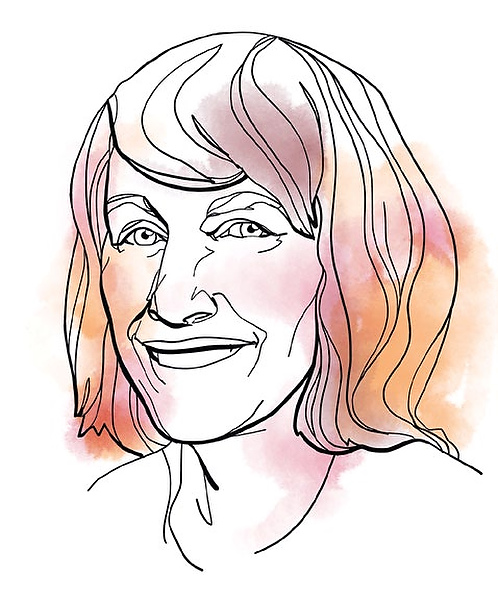 Elizabeth Jones Brantley ('44)
Born in June 1924 in Chicago, Elizabeth Jones Brantley was one of the first female students to attend Wake Forest College. She served as editor of The Howler and graduated Phi Beta Kappa. Upon graduation, Brantley worked at the Raleigh Times and later at the Durham Morning Herald. She worked in the news offices at Wake Forest and at Salem College, where she served as director of press relations.
She also wrote for the Winston-Salem Journal, where she received the Award for Excellence from the N.C. Women's Press Association, and wrote for Redbook and Jack and Jill, among other magazines and journals.
Brantley was married to Russell Brantley ('45). She died in 2001 and is survived by her children, Benjamin and Robin. A son, William Russell Brantley ('72), died in 1983.
---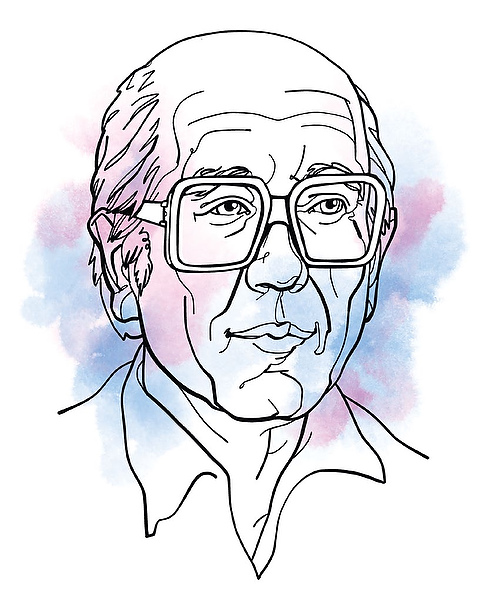 Will Davis Campbell ('48, P '81, L.H.D. '84)
Born in 1924 in Mississippi and ordained at 17 as a Baptist minister, Will Campbell thus began his lifetime of service to theology and activism. He is best known for his involvement with the civil rights movement and his 17 books, including his autobiographical work, "Brother to a Dragonfly," a 1978 National Book Award finalist.
After serving in the Army during World War II, Campbell attended Wake Forest, Tulane University and Yale Divinity School. He was director of religious life at the University of Mississippi and served as a field officer for the National Council of Churches, where he became deeply involved in the civil rights movement. He was the only white person present at the founding of the Southern Christian Leadership Conference by the Rev. Dr. Martin Luther King Jr. He was one of four adults who accompanied nine black students during their first attempt to integrate Little Rock's Central High School. His activism directly stemmed from his deeply rooted religious conviction. Campbell soon moved to Nashville, Tenn., and formed the Committee of Southern Churchmen.
Much of Campbell's writings focus on civil rights activism and equality. "The Stem of Jesse: The Costs of Community at a 1960s Southern School" is the story of a black student facing the hardships of desegregation while studying at Mercer University in Macon, Ga. Campbell also published "Katallagete," a journal about social and political currents from a Christian perspective. He lives in Mt. Juliet, Tenn.
---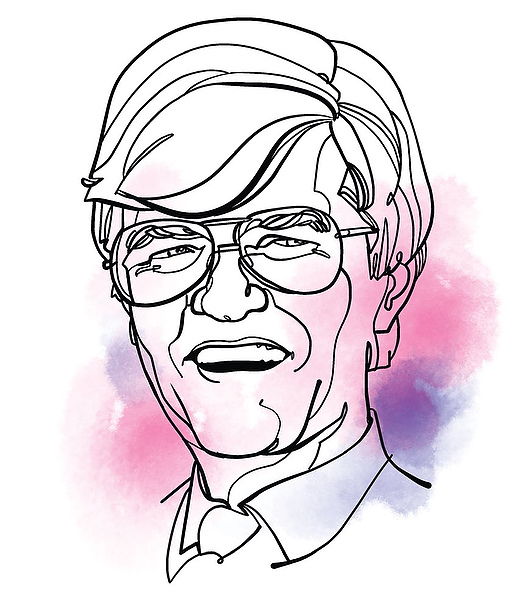 Albert R. Hunt Jr. ('65, D. Litt. '91)
Al Hunt, a member of Wake Forest's Board of Trustees and a multiplatform journalistic force in Washington, D.C., has served as executive Washington editor for Bloomberg News since 2005 and currently hosts "Political Capital with Al Hunt" weekly on Bloomberg Television. Raised in Charlottesville, Va., Hunt graduated from Wake Forest in 1965 and subsequently worked for The Wall Street Journal for 35 years, where he wrote the weekly column "Politics & People" and served as a congressional reporter, bureau chief and executive Washington editor.
Among his broadcast journalism ventures, he has worked with CNN's "The Capital Gang" and "Novak, Hunt & Shields," NBC's "Meet the Press," PBS' "Washington Week in Review" and "CBS Morning News." He is co-author of "The American Elections of 1980," "The American Elections of 1982," "The American Elections of 1984" and "Elections American Style."
Hunt was honored with the William Allen White Foundation's national citation in 1999. He and his wife, Judy Woodruff — host of Bloomberg's "Conversations with Judy Woodruff" — received the Allen H. Neuharth Award for Excellence in Journalism from the University of South Dakota in 1995.
---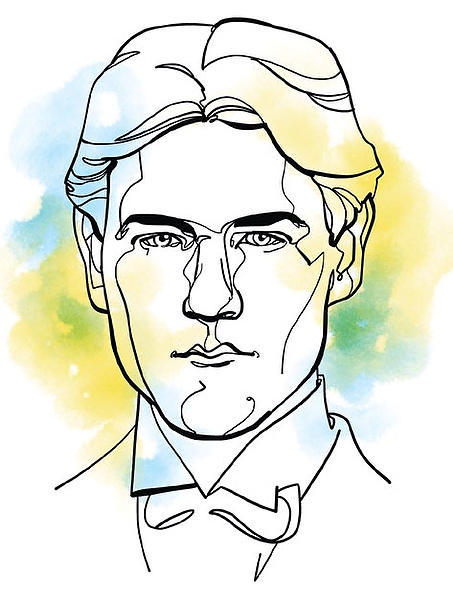 John Charles McNeill (1898, MA 1899)
Born in 1874 John Charles McNeill grew up among Scotland County's pastoral fields, a background that shaped most of his poems. Before graduating from Wake Forest, McNeill attended Whiteville Academy, worked in a local shop and had a brief stint teaching in Georgia. At Wake Forest, McNeill edited and contributed poetry to The Student literary magazine. Having taken law courses at Wake Forest, McNeill went on to open a law office in Lumberton and later moved his office to Laurinburg, where he was elected to the North Carolina legislature. He also served briefly on the faculty of Mercer University and Wake Forest.
His professional writing career began in 1902 when Youth's Companion magazine accepted one of his poems. Century Magazine followed, printing 18 more in the next four years. The editor of The Charlotte Observer noticed McNeill's talent and recruited him to be a writer in 1904. He published some 467 poems in the newspaper. His other writings included fables, crime stories and book reviews. In 1905, he was the first recipient of the Patterson Cup for literary excellence in North Carolina (presented by President Theodore Roosevelt) and became widely acknowledged as the state's unofficial poet laureate. His two books of poems, "Songs Merry and Sad" and "Lyrics from Cotton Land," pay tribute to the wonders of boyhood and his outdoor adventures as a child. McNeill died in 1907 at age 33.
---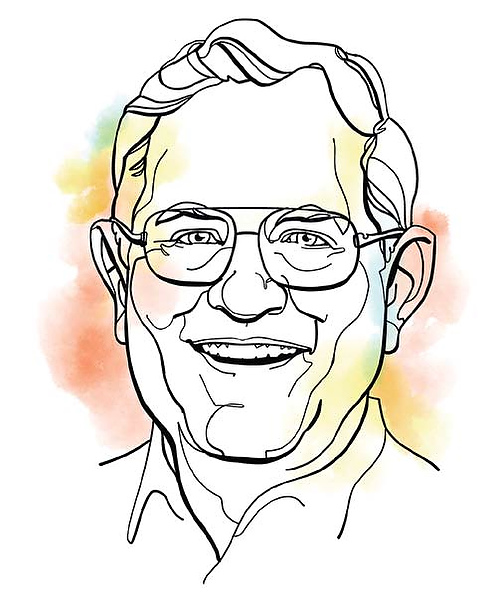 Bynum G. Shaw ('48)
Raised in Wilmington, N.C., Bynum Shaw entered Wake Forest in 1940 on a debate scholarship, left in 1943 to serve as a mess cook during World War II and returned after the war to graduate. He was editor of the Old Gold and Black.
Shaw's career began at The Virginian-Pilot in Norfolk, and he later moved to The Baltimore Sun, where he worked as a reporter, Washington correspondent, European correspondent and editorial contributor. He reported from behind Europe's Iron Curtain and in the 1960s from the heart of the civil rights movement in Alabama. Eventually he returned to Wake Forest. A true mentor, Shaw taught in the journalism program, and he wrote "The History of Wake Forest College: Volume IV: 1943-1967." He wrote four novels — "The Sound of Small Hammers," "The Nazi Hunter," "Days of Power, Nights of Fear: A Novel of Washington" and "Oh, Promised Land!" — and two works of nonfiction — "Divided We Stand: The Baptists in American Life; a History" and, with E.E. Folk, "W.W. Holden: A Political Biography." He also wrote for several newspapers and magazines. In 1986, he received Wake Forest's first Jon Reinhardt Award for Distinguished Teaching. Shaw died in 2001 at age 78.
---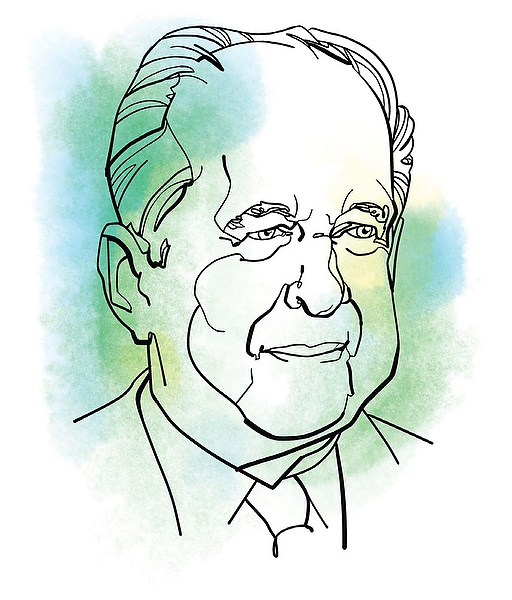 Edwin Graves Wilson ('43)
Edwin Graves Wilson, known to many as "Mr. Wake Forest," has spent his entire adult life — with the exception of wartime and graduate school — at Wake Forest. Wilson first came to the University at 16 and graduated summa cum laude in 1943. He was editor of The Howler and a member of Phi Beta Kappa and Omicron Delta Kappa honor societies. After serving in the Navy for three years, Wilson returned to Wake Forest to teach English for a year before going to Harvard to earn his Ph.D. in 1952 in English. He returned to North Carolina to join the Wake Forest faculty and made the move with the University to Winston-Salem in 1956.
In his time at Wake Forest, Wilson has served as English professor, dean of the College, the University's first provost, senior vice president and now provost emeritus. Wilson helped found the Babcock Graduate School of Management in 1970 and was instrumental in the University's addition of study-abroad programs in Venice and London. In retirement Wilson has remained active, at times teaching and continually assisting his alma mater, including writing "The History of Wake Forest University: Volume V, 1967-1983." He is an expert on British Romantics and the poetry of William Butler Yeats and Dylan Thomas, and he is renowned for his passionate recitations of poetry. He embodies the ideals, values and spirit of Wake Forest and has been inspirational to generations of students, faculty and alumni/ae. In 1966, Esquire named him one of 33 "super profs" based on student recommendations. Wilson is also the recipient of the Wake Forest Medallion of Merit and the North Carolina Award for Public Service. He resides in Winston-Salem with his wife, Emily Herring Wilson (MA '62).
---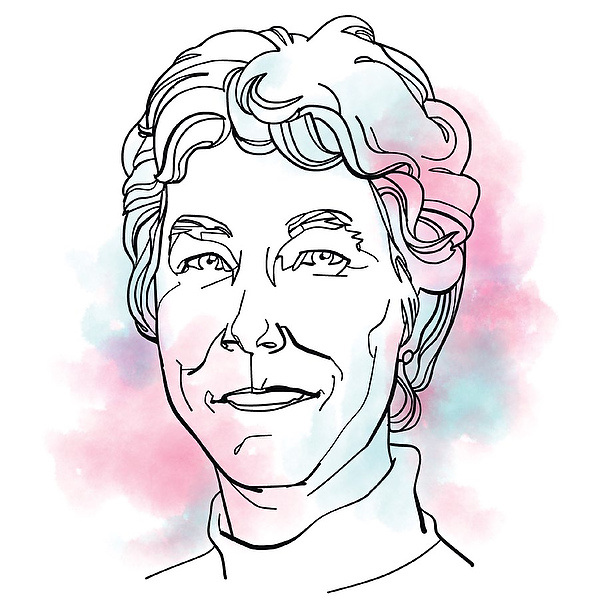 Emily Herring Wilson (MA '62)
Emily Herring Wilson was born in Columbus, Ga., but has lived for over 40 years in North Carolina. She graduated in 1961 from Woman's College (now the University of North Carolina at Greensboro) with a degree in English, then earned a Master of Arts in English from Wake Forest in 1962. Throughout the rest of the decade, Wilson published poetry and taught in the state's Poetry in the Schools Program.
She has been a writer, lecturer, gardener, organizer and advocate, notably for women's issues and civil rights. Wilson wrote about Southern women in "Hope and Dignity: Older Black Women of the South" and "North Carolina Women: Making History," co-authored with Margaret Supplee Smith. Additionally, Wilson has edited a nonfiction work on Elizabeth Lawrence: "Two Gardeners: A Friendship in Letters/Katharine S. White and Elizabeth Lawrence," and she wrote "No One Gardens Alone: A Life of Elizabeth Lawrence" and "Becoming Elizabeth Lawrence: Discovered Letters of a Southern Gardener."
Wilson has worked with the North Carolina Humanities Council and the North Carolina Women's History Project. Her awards include the North Carolina Award, the Caldwell Award and the MacDowell Fellowship. She has taught at Wake Forest, Salem College, the University of North Carolina at Greensboro and Cornell University. She co-created and ran for a time a respected area publishing house, The Jackpine Press. She resides in Winston-Salem and is married to Edwin G. Wilson ('43), professor of English and provost emeritus.
---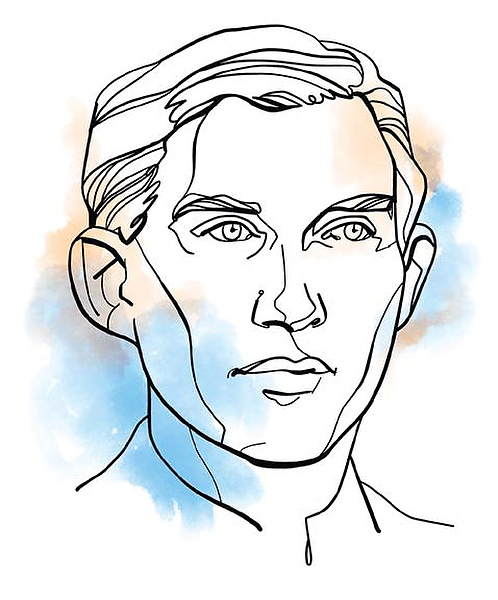 Gerald W. Johnson (1911, D. Litt. '28)
Born in 1890 in Riverton, N.C., Gerald Johnson enjoyed a long career as a journalist and author. After serving in World War I, he founded the Department of Journalism at the University of North Carolina at Chapel Hill in 1924. Johnson moved to Baltimore in 1926 and worked at the Baltimore Evening Sun and The Baltimore Sun as a columnist and editorial writer for the next 17 years. He continuously produced freelance work for highly respected publications such as H.L. Mencken's The American Mercury, Harper's Magazine and Howard Odum's Social Forces. Johnson's writings delved into politics, culture, philosophy and American history. His books ranged from biographies, essays, novels and mysteries to trilogies.
He was a contributor to The New Republic until his death in 1980. Among his many awards: the DuPont Commentator's Award, the Sidney Hillman Foundation Award, the George Foster Peabody Award, the North Carolina Award for Literature in 1965, the Andrew White Medal and the Maryland Civil Liberties Award. In 1959 he received the Distinguished Alumni Award from Wake Forest.
---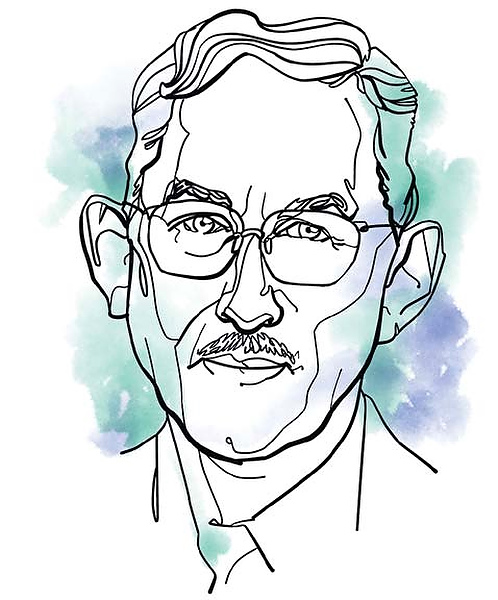 Edgar Estes Folk Jr. ('21)
Edgar Estes Folk Jr. graduated in 1921 and went on to earn a master's degree at Columbia University and a doctorate at George Peabody College. He had a successful career as a reporter for The (Nashville) Tennessean, Mobile Register, Norfolk Virginian-Pilot, Macon Telegraph, Newark Ledger and the New York Herald Tribune. He taught journalism at Mercer University and English at Oklahoma Baptist University before joining the Wake Forest faculty in 1936, eventually rising to the rank of professor of modern literature. Folk, known to students as "Cap'n Eddie," recognized Chaucer as one of the best reporters of all time, according to the "Deacon Beacons" book.
His exemplary teaching of both literature and journalism included the creation of the Wake Forest journalism program. Folk became a fixture on student publications boards, giving guidance and professional advice to generations of writers. There was no prior restraint. As a volume of "The History of Wake Forest College" notes, Folk "felt that as preparation for professional careers student journalists had to learn to use press freedom," even if their attempts led to some errors.
A series of workshops and a faculty fund with the English department bear his name and his legacy. Folk taught until 1967, and in 1974 he received the University's highest honor, the Medallion of Merit. He died on Jan. 1, 1982.
---