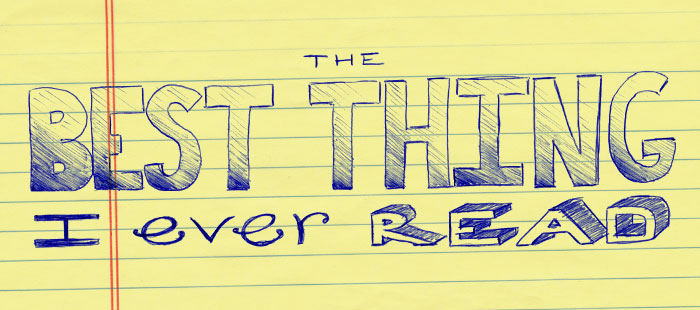 Nathaniel Hawthorne once noted that easy reading is hard writing. To celebrate writing from the reader's perspective, we asked several Wake Foresters to tell us about the best thing they ever read, and why.
All the King's Men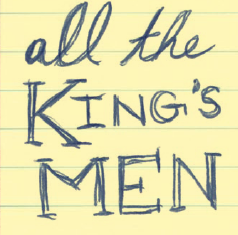 I first read "All the King's Men" by Robert Penn Warren as a high school junior sitting in the back seat of my parent's '84 Nissan Maxima as we drove to first visit Wake Forest. I re-read it recently after spending over 20 years in and around the political process. I was reminded first of what a great read it is — it is an extraordinarily well written novel — and second by how vibrant a commentary it remains on contemporary American politics and the corrupting nature of power.
— Elliot Berke ('93), Arlington, Va., attorney and incoming president of the Wake Forest Alumni Council
Possession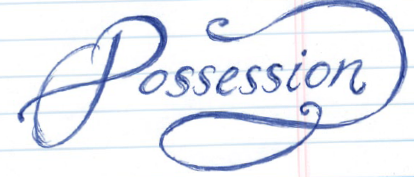 "Possession" by A.S. Byatt. I read it my senior year of high school, and it was the first time that a piece of "required reading" completely gripped me. I was enraptured by its cleverness, passion, intellect, attention to detail, and the mere topic of biographers being possessed by their research. I didn't realize it until just now, but "Possession" made an enormous impact on my own 12-year journey writing "Finding Thalhimers."
– Elizabeth Thalhimer Smartt ('98), Richmond, Va., author of "Finding Thalhimers"
The Shack
I think that my favorite book that I've read is "The Shack" by William P. Young. It is an incredibly powerful book that has taught me and made me realize a lot about my faith. I have also since had a chance to meet Mr. Young and it was an extraordinary experience.

Now that I know what the book is a metaphor for it means that much more to me, especially because it brought so much value to my life with the story just the way it is.
— Nemanja Savic ('06), Raleigh, N.C., professional golfer
Unbroken
I have read many things that have stayed with me — Biblical, fictional, editorial, promotional and even those that celebrated Wake's triumphs over Carolina and Duke — but for this I'll offer "Unbroken" by Laura Hillenbrand. It's a modern-day book of Job, a painstakingly researched account of the life of 1940s U.S. Olympic runner and Army air corpsman Louie Zamperini that left me overwhelmed with the conviction that I had received divine instruction from a tragic and triumphant life.

It's an extraordinary story that moves from the heights of hubris to the depths of despair and reveals the power of human resilience that still craves redemption. Like only the rarest of books, it doesn't leave you.
— Beth Dawson McAlhany ('89), Greensboro, N.C., lecturer in marketing at Elon University
The Member of the Wedding
The best thing I ever read was "The Member of the Wedding" by Carson McCullers. I was in the eighth grade when I first read this coming-of-age story, and I could so relate to Frankie's feelings of isolation and wanting to be a part of something larger. In later years, I came to appreciate so much else about the book, including McCullers' simple yet eloquent prose and her rich characterization.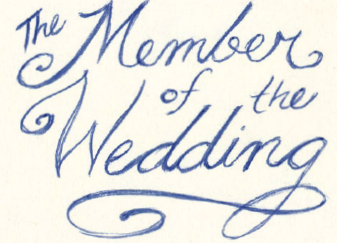 Plot is obviously so important in writing, but feels secondary to creating real, flawed characters with a full inner life. The fact that much of the book revolves around Frankie's rather mundane kitchen-table conversations with her cousin and father's housekeeper — yet the story still feels riveting — is such a testament to McCullers' genius. I can't imagine a reader — regardless of age or gender — not deeply feeling Frankie's angst. I strive to always create that sort of empathy for my characters, and in this sense I think McCullers has had an impact on my writing from a very early age.
— Emily Giffin ('94), Atlanta, author of "Something Borrowed," "Something Blue" and "Heart of the Matter"
The Bear
The best thing I ever read is "The Bear" by William Faulkner. Some consider it a short story and others a novella, and it is featured as a chapter in Faulkner's novel "Go Down, Moses."

"The Bear" connects to Faulkner's epic exploration of the McCaslin family and Yoknapatawpha County, and explores the powerful relationship between man and nature. As a writer I marvel at the complex structure and flawless prose. Take, for example, this sentence on Ike McCaslin's wanderings: "He ranged the summer woods now, green with gloom, if anything actually dimmer than they had been in November's gray dissolution, where even at noon the sun fell only in windless dappling upon the earth which never completely dried and which crawled with snakes — moccasins and watersnakes and rattlers, themselves the color of the dappled gloom so that he would not always see them until they moved." As a reader, I'm moved by Faulkner's sublime and convincing rendering of place and characters, including the dog Lion and notorious bear "Old Ben." Given how increasingly disconnected from nature we are, I value a writer's ability to hit us over the head with sublimity, to remind us of what we stand to lose.
— Megan Mayhew Bergman ('02), Shaftsbury, Vt., author of "Birds of a Lesser Paradise"

The Velluvial Matrix

It's perhaps odd that the best thing I've ever read was "The Velluvial Matrix," a speech given by Atul Gawande at Stanford Medical School's graduation. Dr. Gawande is a prolific writer, particularly for The New Yorker, and his speech really captures a lot of what distinguishes his writing. Dr. Gawande has such a powerful way of asking all of us, particularly those who aspire to health-related careers, to think deeply about the world we live in and how we can make it better, even if only by paying attention. His writing really instilled a lot of hope in me that we can all keep learning, and keep trying, and somehow move what seems like an unyielding, lumbering ship to a better course. I don't find much writing personally inspiring, but I will always regret never having heard the speech in person.
– Brandon Turner ('12), Fontana, Calif., Wake Forest's 12th Rhodes Scholar in the past 25 years