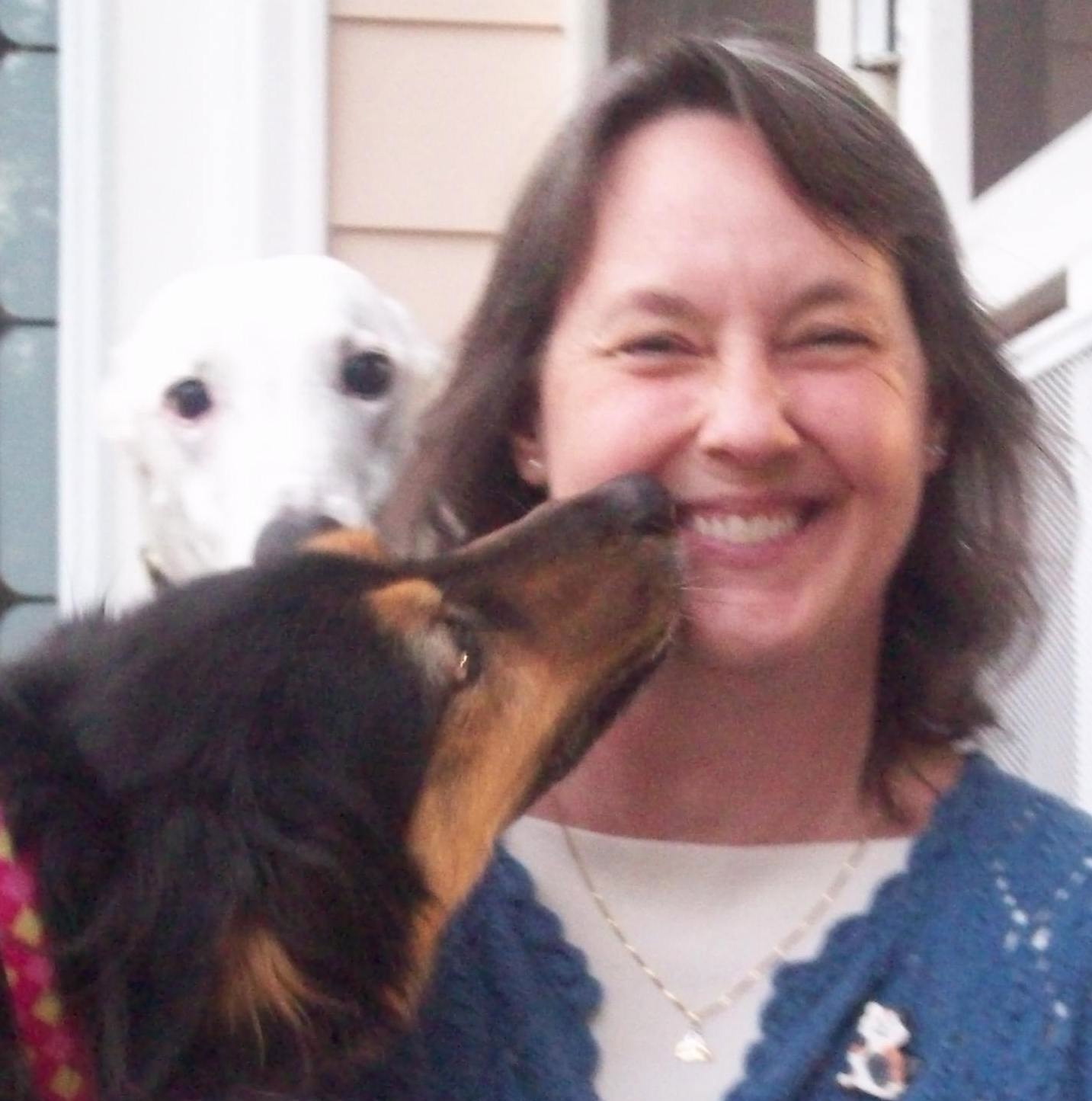 Lynne M. Flood's stories of nursing a sick mouse and a dehydrated puppy back to good health aren't dry accounts of veterinary medicine; they're moving tales about the life lessons she's learned from animals.
You can learn a lot about other people and yourself from animals, says Flood ('82), an English major turned Army captain turned veterinarian, with a bit of spiritual philosopher on the side.
"Animals are God's creatures," says Flood, who owns Daniel Island Animal Hospital near Charleston, S.C. "We were charged to take care of the earth and everything on it. When we make the commitment to adopt an animal, that's our job."
She shares a compassionate, often spiritual, look at the joy and sadness our pets bring us and what she's learned from animals in her blog, titled simply Lynne's Blog. If you didn't learn all you needed to know from kindergarten, you can learn a lot about compassion, the sanctity of life, caring for those who depend on us and unconditional love from animals.
People view their pets in widely different ways, she's learned. "I hear everything from 'this is my child' to 'it's just a cat.'
She still remembers what she learned from a tiny mouse, one of her first patients when she became a veterinarian 20 years, and its owner. The mouse's owner didn't flinch at the $200 cost to treat a skin problem. "She and I both knew she could get another mouse for $5 or $6. By treating her mouse, I was helping her care for a companion she valued. This owner and her mouse taught me that beauty is in the eye of the beholder," she says.
She learned a different lesson from the owner of a severely dehydrated puppy. The dachshund would recover with treatment, she told his owner, but it would be expensive. The owner's response? "I can buy another puppy for that much money. Just put him down." After Flood refused, the owner signed over the dog to her. She treated the dog, he recovered, and Merle became a member of her family.
"When an owner views his pet as a financial investment or as property, the pet's life is disposable. It doesn't make sense for that owner to spend more money treating a particular puppy than he would spend getting a new, presumably healthy one," she says.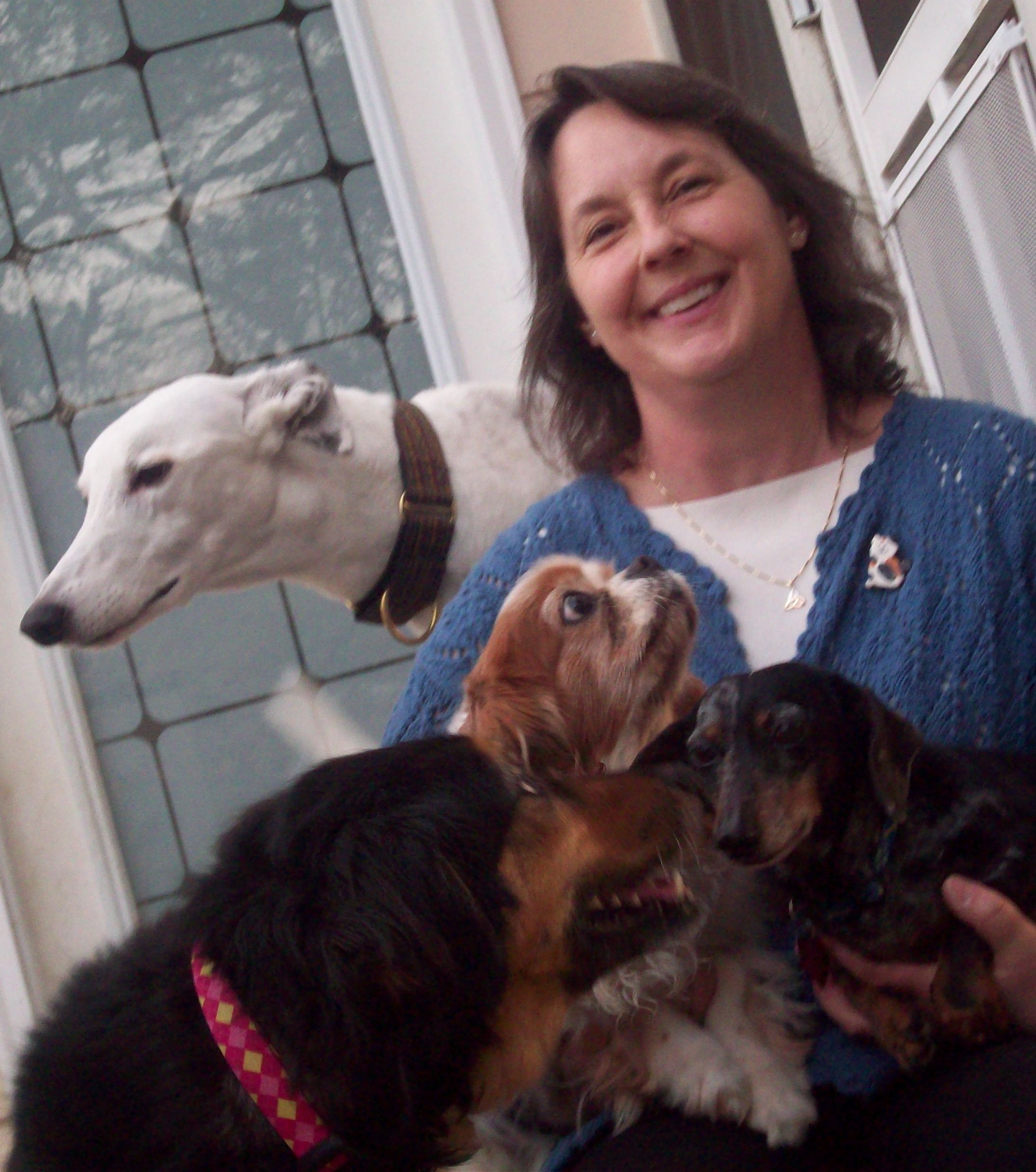 She recounts those stories and more animal tales in her blog that will leave you laughing, crying and pondering life. She titles many of her blog entries The Language of Love. "I believe the language of love is in loving behavior, and our pets model it well," she writes in her blog, which she began when she decided to write her memoirs.
"What we do and how we treat each other is how we are God incarnate," she says. "If a dog bites me, I can say 'he was scared,' and approach that from a place of love. That is what animals have taught me to extrapolate to people. I've tried to use that lesson in my life – that person has the same struggles that I do, so I'm going to treat them like I want to be treated."
Flood's journey to becoming a veterinarian was a circuitous one. An Army kid, she grew up in Virginia, California, Georgia and Kansas. She always had pets – make that a dog – usually a Labrador retriever. ("If it wasn't a lab, it wasn't a dog, and it certainly wasn't a cat," she says, although cats eventually won her over.) The oldest of six children (including a brother and sister her parents adopted from Korea), she accepted an ROTC scholarship to Wake Forest, not because she was passionate about serving in the military, she admits, but because she was passionate about obtaining a good education, without breaking her parents' bank account.
She grew up wanting to be a vet – or a Marine biologist or a pediatrician. But she pushed those childhood dreams to the back of her mind and majored in English literature. She was commissioned into the U.S. Army when she graduated and spent much of the next four years in Germany supervising truck drivers and mechanics, a perfect gig for someone who wasn't much into the shooting part of being a soldier.
The Army envisioned greater things for her: graduate school to earn a Ph.D. in English literature and then a teaching appointment at West Point. But the passion to teach wasn't there, so she left the Army and circled back to her childhood passion and attended veterinary school at Kansas State University.
She moved to Daniel Island, S.C., in 1998 when it was still a sleepy outpost of Charleston and opened her own clinic in 2004. As the town grew, her practice grew quickly and now includes four veterinarians and 10 other employees. She and her husband, Richard, a retired career military officer, have two sons, a daughter adopted from Vietnam, four dogs and four cats – a low number of pets for her household.
Her life and practice are still guided by a question posed in her graduate-school application to Kansas State: "Do you have a reverence for life?" She can take an animal's life, she notes, but she can never give a life. In recent years, she's become more interested in geriatric veterinary medicine and palliative care.
They don't teach in vet school the moral and ethical issues that vets face, she says, which is one reason she explores them in her blog. "It's easy to teach kidney disease and why (an animal's) kidneys are failing. It's a lot harder to think about these deeper issues. We do so much more in counseling and working with people than we ever get prepared for in vet school."