Jennifer Glen Richardson ('92) has written a book she describes as a "rural idyll memoir for any woman unsure about having kids."
"Americashire: A Field Guide to a Marriage," was published by She Writes Press and is available through a free Kindle download through Aug. 31. Richardson, who formerly lived in the English countryside and now makes her home in Santa Monica, Calif., answered a few questions about her book.
How did "Americashire" evolve?

The book evolved out of a blog I started writing shortly after my husband and I bought a house in the Cotswolds. I had always lived in either suburban or urban environments, and the English countryside was too fascinating not to write the experience down. Admittedly what was probably mundane fare to a local — things like learning the difference between a stag and a buck — was wildly exotic to me.
"Americashire: A Field Guide to a Marriage," is about the transition from being a Cotswold "weekender" to a something-approximating-a-local over the several years my husband and I lived there, a time period that coincided with our decision-making process about whether or not to have kids.
So it's largely travelogue about this charming idyll, but with threads about married life and, in particular, the question of parenthood, running throughout.
How did you meet your British husband, and how did you find yourself living in the Cotswolds?
I met my British husband through mutual friends, actually a friend of a fellow Demon Deacon. We were both living in Los Angeles at the time, and we met at a bar in Santa Monica, also known as Santa Britannica thanks to its favor by British ex-pats.
In 2005, my husband had a job opportunity back in London and we took it. I had visited the Cotswolds, which is about 80 miles west of London, as a kid and had memories of it being this very idyllic, quintessentially English place. When my husband told me he had never been, I insisted we go for a weekend. My memories of the place were accurate, and very shortly after that first visit we started looking for a cottage to buy.
One review described your book as painting a loving portrait of a tricky but loving marriage, and the unexpected choices that life delivers us all.

At the risk of making the book sound heavier than it is, one subject I touch on is what it's like to be married to someone who suffers from depression. Then there's a health issue I encounter that unexpectedly forces the question of motherhood, that question being a thread that runs throughout the book.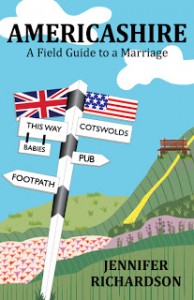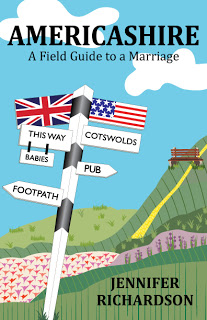 The book is also about your decision to have, or not have, children.

From a fairly young age I had felt ambivalent about the idea of having children, but it took a combination of age and an encounter with multiple sclerosis to force me to confront that ambivalence.
I found that writing about the experience helped to make sense of it. Much of writing is about making sense of life, so, from that perspective, there was nothing unusual in the approach.
Tell us about your time at Wake Forest. What life lessons did you take away and what are your fondest memories?
I grew up in south Florida — about as geographically south as you can get — but going to Wake Forest was my first introduction to the "real" South. Needless to say it was a bit of a culture shock. I became quite friendly with Jim Beam in an attempt to assimilate.
In retrospect, the experience served me well for dealing with the culture shock when I later moved to England: two countries separated by a common language and all that, not to mention that the pub is a great route to assimilation in England as well.
My fondest Wake Forest memory is of the semester I spent at Casa Artom in Venice. I am still in touch with our host professor, Tom Phillips ('74, MA '78) and his wife, Janine, and my husband and I had the pleasure of showing them around the Cotswolds a few years ago when they were over for a semester at Worrell House in London.