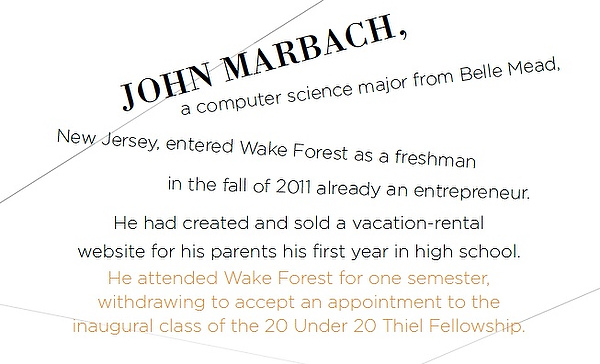 PayPal co-founder and Facebook investor Peter Thiel created the highly competitive two-year fellowships, according to his foundation, to encourage fellows to "pursue innovative scientific and technical projects, learn entrepreneurship and begin to build the technology companies of tomorrow." The fellowship made news in part for encouraging teens to skip college or drop out.
Marbach left the University for a year during which he worked on his business ideas in Silicon Valley and New York City. He returned to Wake Forest in January 2013, leaving the second half of his fellowship money — $50,000 — on the table. He spoke to Maria Henson ('82) about his journey. The following are edited, condensed excerpts.
MH: Describe what happened.
JM: I applied early decision and I got deferred, so I wasn't sure how things were going to work out. I got into Wake the weekend I was going out to San Francisco to apply for this fellowship. I was in a pickle — between both worlds. I really wanted to get this fellowship, but I just got accepted to Wake. At that point I knew things were going to work out no matter what, and that made me happy.
I was here for a semester, and I enjoyed it. There probably wouldn't have been a natural inclination to leave if it weren't for the fellowship, but that's the whole point of the fellowship — to encourage people to leave and try something new and take a risk.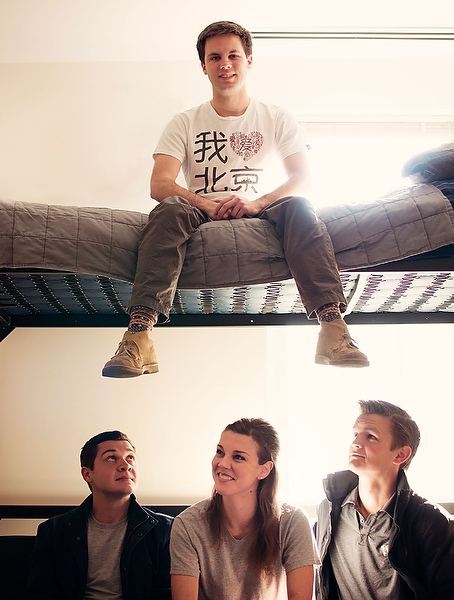 MH: Did you really believe you would be back at Wake Forest someday?
JM: My intuition was focused on trying to make the most of my fellowship and trying to make a company that would change the world. In my head the thought was "I can come back here whenever I want. The door will be open."
MH: Almost like a college athlete who leaves for the NBA?
JM:  Yes, it's the same thing, except we don't hear that many stories outside of sports. That's the problem. Dropping out is romanticized in two ways — the tech entrepreneur who has this awesome startup or an awesome funding opportunity or the professional athlete like LeBron James, who didn't even go to college; or Chris Paul, who dropped out, or Tiger Woods, who dropped out.
MH: In Silicon Valley you participated in Y Combinator. Talk about that.
JM: They're the top seed firm in Silicon Valley. They funded AirBnb, Reddit, Dropbox. It was very incredible to be around the smartest people in the world in my opinion. Those people are making the future. And I was really privileged to be a part of that group in addition to the fellowship. We went to them and said, "I'm supported by the Thiel Foundation. I'm definitely leaving college. We want to solve this problem of email overload. It's called 'bacon.' " We needed to bring email back to exchanges between real people, which matter most.
MH: And what was your company called?
JM: Glider.io or Glider, for short. We built a product on Gmail, a service that separated your conversations. We sold this service to businesses, and it improved email users' productivity by up to a few hours each week.
MH: I use something like that now on Gmail. Is that your company?
JM: (Google) knew that this type of problem existed, and so they built their own version and decided to distribute it for free to all the users worldwide. About a year ago (2013) they unleashed it to everyone, and that in effect erased the profits in the market. … We made something that people wanted. It was validated by Google releasing it to hundreds of millions of people. That was like a pat on the back to me. Financially, as a company we didn't succeed. We didn't return all the money to investors. In California venture capital works on the power law. As long as one out of 10 companies succeed, then they win. So when I went to my investors and said, "Hey, I want to go back to college full-time," they said, "Let me introduce you to people who will talk about where they went to college," and I said, "No, I want to go back to Wake."
MH: What did you learn from being a college dropout and a fellowship dropout?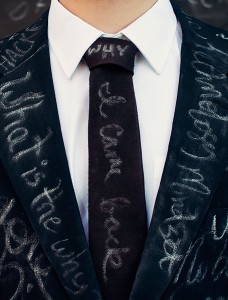 JM: Mainly the things I learned are that things are so impermanent in life. Things you take for granted here like living in a dorm with a bunch of people or having access to great food, being around all your friends all the time, access to professors, et cetera, you just take that for granted. And when you're in the real world, you have to fight for everything just starting out. It's really hard to create your own peer group when you're not in a setting that has serendipity and proximity to people.
Even just coming to college. In general, most people don't have access to a great college like Wake Forest. Not everyone has to go to college. Dropping out of college I learned there are alternatives. You can do things without college. College is a great place for some people to grow and expand their mind and their relationships and develop as a person.
The act of creating a company, that's something you can do your whole life, but the college experience, this is a once-in-a-lifetime thing. The opportunity to make the most of an undergraduate experience can only happen once in your life when you're the same age as all the other undergrads. Not that it's not meaningful when you're older. But if I was going to go to college, I needed to go right now. It was a hard decision to make, but I ended up being thankful that I did.
MH: So college was right for you?
JM: Yes. I definitely wanted to come back. Dropping out of the fellowship I learned I needed to develop with my peers. I needed a collegial experience and not be completely by myself. And you find that with any civilization: people need community.
MH: How would you describe the Wake Forest community?
JM: People here, for the most part, have good values. They're good people and they're curious people for the most part. They're curious and hardworking — the type of people (who are) good to be around. They will help set you up for success, whether or not you're working with them. They will inspire you to do awesome things.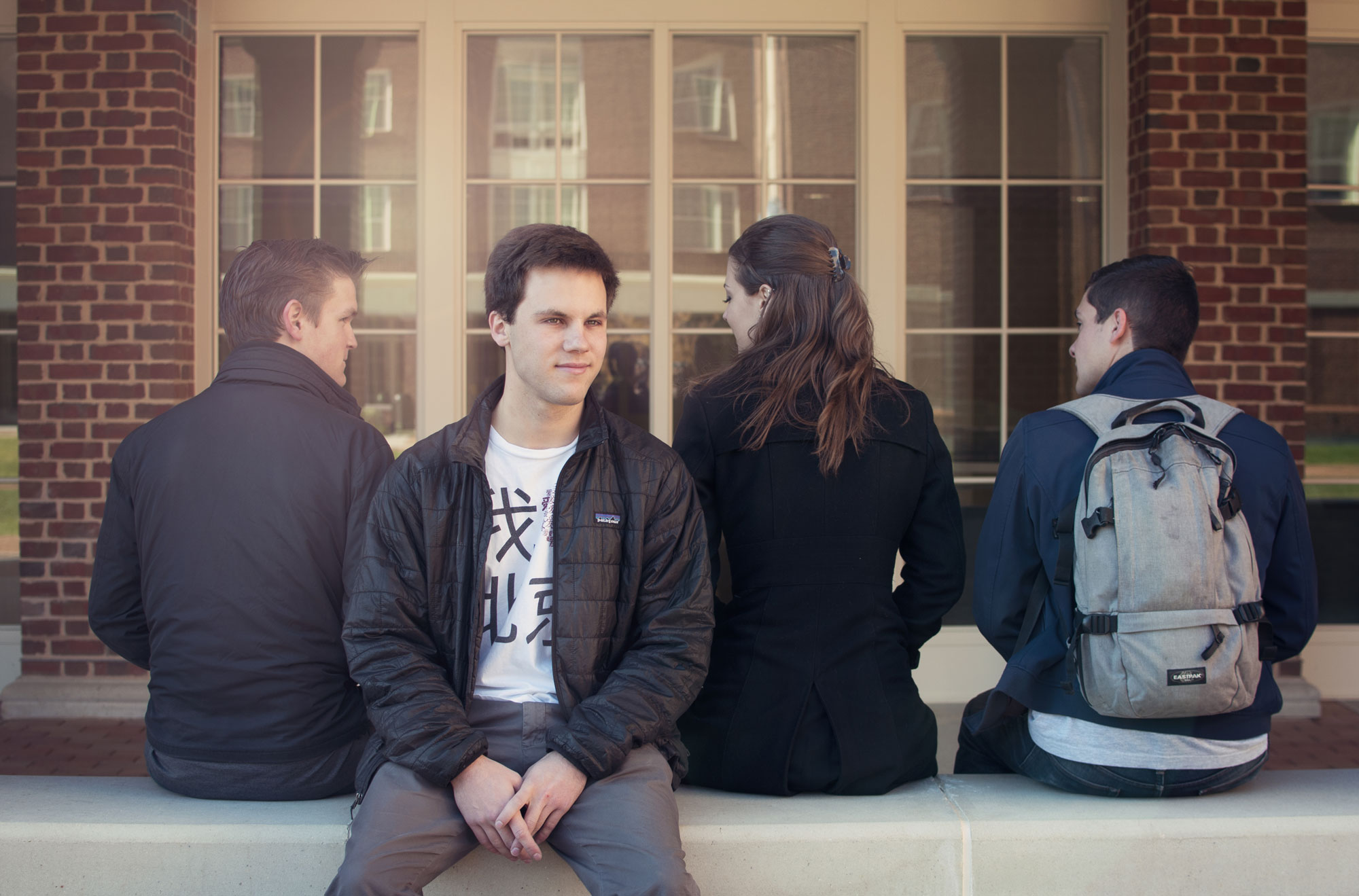 MH: Tell me about your friends, the people you missed here.
JM: A few people, like when it's 12 a.m. and you just want to say, "Hey, what's up?" or "I just saw this cool blog post. You might want to check it out." It's someone to talk it over with, just gossip with or make a joke. Like my friend Nikolai (Hlebowitsh, a senior). He's working at Intel this summer. The first week I got to Wake (freshman year) I told him, "Let's make a website this semester," and he said, "OK, that's great. Let's do." And I said, "There's this tutorial online; let's do that." For the first couple of weekends at Wake we went through this website-building tutorial and I thought, "Holy crap. This guy's really cool. He's interested, and he's action-oriented and doing the things that he wants to do." I'd never experienced that in high school in the same way I saw here. I'm friends with people who do the things they talk about.
I was asked to speak at the University of Virginia in October that first semester, and I said, "Hey, do you want to come?" It was the Jefferson Innovation Summit, talking about entrepreneurship and such. And Nikolai said, "Yeah." It was that last-minute thing. That's college. Opportunities arise, and you seize them.
"At the end of the day, we're all human and we need to figure out a way to find meaning."
MH: Have you found the Wake Forest liberal arts experience helpful?
JM: Yes. I think the main way I've changed in the last year is being exposed to the arts and humanities. I love reading. I love learning. You don't have to be in college to read or learn, but I was forced here last fall to take this one humanities course, and it just totally opened my world. Humanities gives meaning to the why and the what. It's figuring out why it really matters to people. For example, biology at the cell level, you're studying why things come to life. Sociology, you're studying groups of people. At the end of the day we're all human and we need to figure out a way to find meaning. That's what humanities did for me. It changed my perception on art.
MH: Who taught the class?
JM: It was David Phillips. He was a great professor.
MH: Who are other professors you will remember?
JM: Dr. (James) Hans from the English department. I really connected with him. One thing I learned is, we're all very imperfect people. Humans are very complex. It's never as simple as it seems, and you have to seek multiple perspectives on things. And you have to do your best to be a good person and do your best to understand and empathize with what's going on because we're all flawed. We're all dealing with big problems no matter what façade we put on. … I became inspired by the arts. There was this "Before I Die" chalkboard on the lower quad. I did that.
MH: That was yours? You created it?
JM: Yes, with one or two of my friends.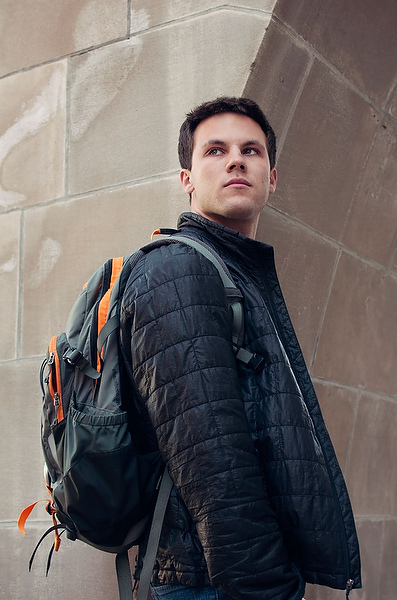 MH: For people who didn't see it, tell them about it.
JM: It was a chalkboard that encouraged people to think about what they really want to do with their life. The reality is that we're all going to die soon, and we should consider the things that we really like to do. It's unfortunate, but a lot of people walk around here sleepwalking despite their hard-working nature and that they are ambitious. I wanted to put that in people's perspective.
MH: What happened?
JM: I didn't ask for anyone's permission. I never put my name on it. It was up for, like, four months. People loved it. For something that took six or seven hours to make for about $170, it was enormously impactful.
MH: Which messages stood out for you?
JM: There was a huge letter that someone wrote. Some of the athletes wrote, "Before I die I want to win a national championship." I was, "Wow. I just connected with this group of athletes. I don't have anything in common with them, but they totally received that message very well." Other people wrote, "I want to start a family," or "I want to climb Mount Everest." So it was like this diverse range of interests. It showed some things that root us all together. For me all this human perspective — your relationships, the things that you're struggling to deal with. … When you're in that technology mindset — Silicon Valley is where they talk about metrics and money and things like that — but here it's helpful to consider there's more than just money.
MH: What are you thinking about doing after graduation in May?
JM: I'm thinking about working for another startup either in Silicon Valley, New York or abroad. I want to join another team that's on their way.