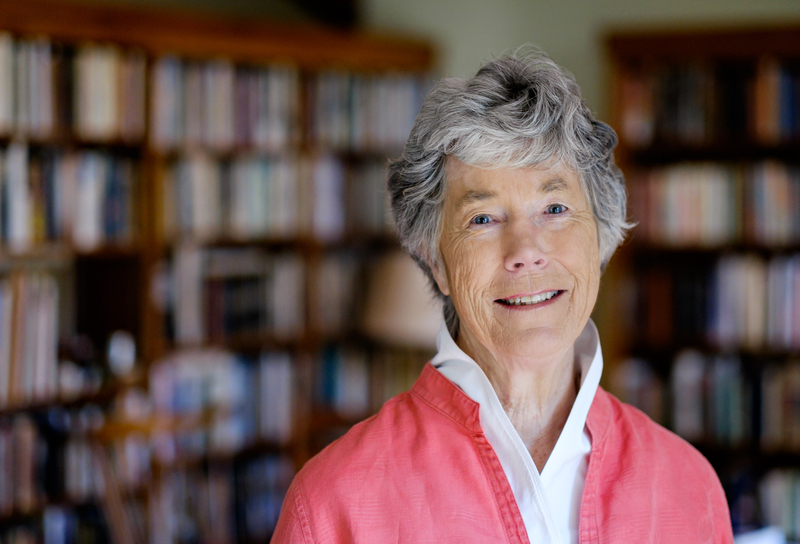 As a college student with literary ambitions, Emily Herring Wilson (MA '62) studied in Greensboro with famed poet Randall Jarrell and other distinguished writers. Decades later, she's being honored for her own impressive array of work.
Wilson, who graduated from Woman's College in 1961 with a degree in English, has received the first UNCG College of Arts & Sciences Distinguished Alumni Award.
She was recognized for her work as a North Carolina poet, biographer, teacher and community activist who has focused especially on women's issues and civil rights, UNCG said in a statement. Wilson received a master's degree in English from Wake Forest University, where she was inducted into the Wake Forest Literary Hall of Fame.
"It couldn't mean more than to be recognized by the school I love," said Wilson, a longtime Winston-Salem resident. "There's no higher honor for me than to receive this award from UNCG's College of Arts & Sciences, which is the heart of the university and carries on the spirit of Woman's College."
After completing her education, Wilson taught in the state's Poetry in the Schools program before moving on to teaching roles with UNC-G, Wake Forest, Salem College and Cornell University. She co-founded and ran The Jackpine Press, a local publishing house. Her books include "Hope and Dignity: Older Black Women of the South," "For the People of North Carolina: The Z. Smith Reynolds Foundation at Half-Century" and "North Carolina Women: Making History", which she co-authored with Margaret Supplee Smith.
An avid gardener, she also wrote "No One Gardens Alone: A Life of Elizabeth Lawrence," and "Becoming Elizabeth Lawrence: Discovered Letters of a Southern Gardener."
She is writing a biography of Eleanor Roosevelt that will be published next year by the University of Georgia Press.
"Emily's contributions to the literary and cultural life of North Carolina are well known, and she embodies, in so many respects, the qualities that we hope Arts & Sciences graduates will gain from their education," said Tim Johnston, dean of UNCG's College of Arts and Sciences.
This story originally appeared in the Winston-Salem Journal on May 11, 2015.