Forget a one-size-fits-all prescription for wellness. The University's first director of wellbeing wants to create opportunities for students to make changes.
From the time Malika Roman Isler ('99) was 5 years old — when she marched for better health care access — to her time as a researcher and medical school teacher, she seemed destined to become the first director of wellbeing at Wake Forest.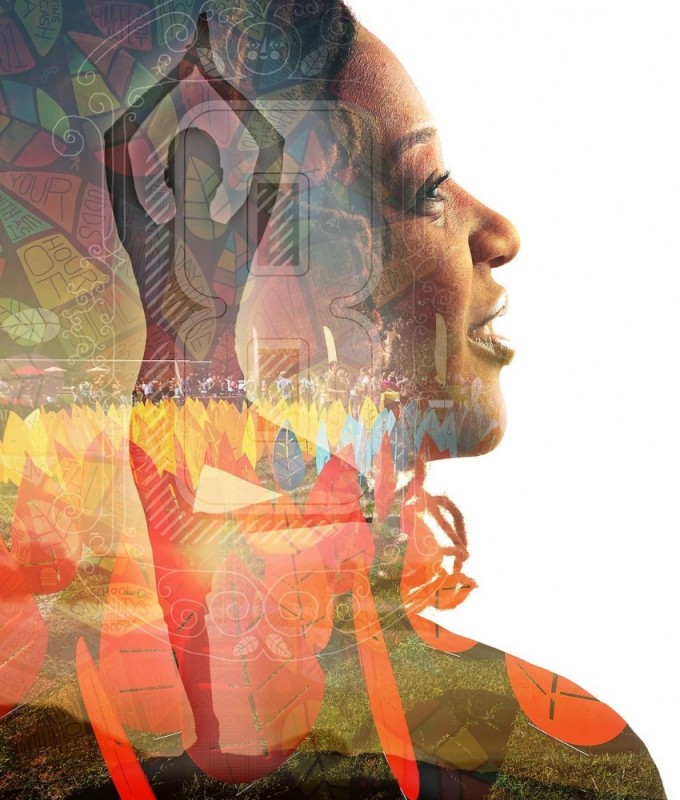 Although she was a skilled high school athlete, she wants today's students to embrace wellness as more than physical fitness and good nutrition. "It's consistent with our institutional mission," she said. "From the liberal arts perspective of educating the whole person, wellbeing is very much in line with that."
Roman Isler directs the University's new Thrive initiative, bringing together existing programs and services and developing new ones to address eight areas of wellbeing: emotional, environmental, financial, intellectual, occupational, physical, social and spiritual. But don't expect her to reveal the secret to wellness. "We want to shift the message about wellbeing from 'You need to do this,' to 'How can we create the space and opportunities for you to make changes?' "
"Everyone has their own journey; there's not a place of wellbeing that everybody is striving to get to. The more important role for me is to work collaboratively with others, to figure out where you want to go."
Malika Roman Isler says Thrive is "about being fully equipped to navigate whatever life brings."
Roman Isler arrived at Wake Forest in October with her husband, Victor, division director of child welfare in the Forsyth County social services department, and their three young children. She grew up in nearby Greensboro, North Carolina, where she dreamed of becoming a doctor. In kindergarten she marched in a health-care rally in Raleigh, North Carolina, with her mother, a licensed clinical social worker. Her focus broadened at Wake Forest when she discovered public health, with its emphasis on what communities can do to encourage wellness. "You can tell someone to eat better or exercise more or pray more," she said, "but if their life conditions don't create space to do that, it becomes a little more challenging to make those kinds of changes."
That approach, she said, would have helped her in her own days as a student. Like most college students, she studied too much and didn't exercise enough. "I wasn't thinking holistically about harmony and balance in my life," she said. "I was in survival mode. I would have appreciated some cues to take care of your whole self, and there's the expectation here that you do that."
As an undergraduate at Wake Forest she was an athletic trainer for the football team. She also took courses at Forsyth Technical Community College to become a certified nursing assistant and worked part-time at Wake Forest Baptist Medical Center in the acute brain injury unit.
After graduating with a degree in health and exercise science, she earned a master's degree in public health at the University of South Carolina and, at UNC-Chapel Hill, a Ph.D. in public health with an emphasis on health behavior and health education. She has worked at the Wake Forest School of Medicine, conducting community-based cancer research and education programs for underserved populations, and more recently, at the UNC School of Medicine, developing community health and wellbeing programs.
"On many college campuses, there is a great emphasis on physical health. Wake Forest chose a model that was one of the most comprehensive that I'd seen," she said. "We aren't prioritizing one area over another. People are anchored by different things: their social connections, their faith or their spiritual wellbeing, their intellectual wellbeing. This allows every member of the community to find a place where they want to focus."