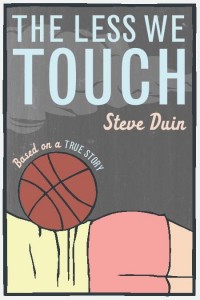 In addition to their Wake Forest degree(s), alumni share professions and common interests. We looked back at Class Notes from Fall 2015 and discovered several alumni authors:
Jack L. Thomas ('52) published a book, "Traveling to Marshall: Led by the Spirit in the North Carolina Mountains," that won the 2012 Willie Parker Peach History Book Award from the N.C. Society of Historians.
Hunter James ('54) published three books: "Siege of Deacon Hollow," set on the Old Campus; "Sweet Wine of Youth," a romance set in Alabama and New Orleans; and "Sugarman," a story of hellfire and brimstone preaching.
Sam Newsome (MD '75) published his first novel, "Jackie," which received the Garcia Memorial Prize for best fiction book of the year.
Steve Duin ('76, MA '79) published his latest book, "The Less We Touch," a story about the darker side of high school athletics.
Carla L. Damron ('79) wrote a literary novel, "The Stone Necklace," that explores grief and recovery through the tales of four characters connected by a single car accident.
Denise Privette Sherman ('81) wrote "The Color Wheel," a short story named a finalist in the Doris Betts Fiction Prize contest sponsored by the N.C. Writer's Network.
H. Russell Holland III ('86) wrote a screenplay, "Burst — A Banker's Story," about the financial/housing crisis from an insider's view.
Andy Hart ('88) published his first book, "The Same God Different Pulpits."
Darin Kennedy ('97) published a paranormal mystery novel, "The Mussorgsky Riddle," and is working on a sequel.
Tiffany Rinne Maclagan ('99) published a debut spy thriller, "They Call Me Alexandra Gastone," and plans a sequel in 2016.
Jonathan Howard Bennett ('01) is co-author of "Images of America: Mount Mitchell."
Jason Edward Black (MA '02) is the author of "American Indians and the Rhetoric of Removal and Allotment."
Kim Hutchinson ('03) published a preparation guide for nurses, "Psychiatric Mental Health Nursing Review and Resource Manual, 5th edition."
Tim Williams ('03) is the author of "Intellectual Manhood: University, Self, and Society in the Antebellum South."
Austin Fadely (MBA '14) published a book for high school students, "Conquering College: what colleges are really looking for, how to write a stellar application and must-know survival tips."