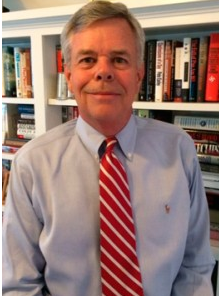 Doug Waller ('71, P '03) spent two decades with Time and Newsweek before becoming a best-selling author. He dove beneath the seas aboard a Trident submarine for "Big Red: The Three-Month Voyage of a Trident Nuclear Submarine" and trained with Army Special Forces soldiers for "The Commandos: The Inside Story of America's Secret Soldiers" and Navy pilots for "Air Wars: The Inside Story of the Making of a Navy Pilot." 
He switched gears several years ago to write two biographies, "A Question of Loyalty," on maverick World War I airman Gen. Billy Mitchell, and "Wild Bill Donovan," on the World War II spymaster and father of the CIA. His latest book, "Disciples," reads like a spy novel. He uncovers the clandestine World War II missions of four future CIA directors – Allen Dulles, Richard Helms, William Colby and William Casey — who worked for Donovan in the Office of Strategic Services. Waller lives in Raleigh, North Carolina.

What draws you to historical figures such as Wild Bill and Billy Mitchell?
My first three commercial books were on the military. After hanging out with Special Forces soldiers, flying on and off aircraft carriers and going aboard a submarine, I thought 'I'm getting kind of old for this.' My publisher asked me to do Billy Mitchell. I thought if it doesn't involve throwing up in planes or lugging around a Volkswagen on my back, I'll do it. I enjoyed Billy Mitchell thoroughly. I wanted to do another book on someone who was as controversial and multifaceted (and that led to Wild Bill Donovan). It was like a treasure hunt going through the archives here and in Great Britain.
Your latest book, "Disciples,"  (Simon & Schuster) is about four future CIA directors who served under Donovan at the OSS during World War II. Taking them one by one, what's the most surprising thing you learned about each of them?
What they did during the OSS period was fascinating. Allen Dulles set up a spy station in Bern, Switzerland, a mini CIA; no station chief has had so much autonomy. He ran a very successful espionage unit against Germany, funded guerrilla operations in France and Italy, conducted secret negotiations with the Germans to affect the German surrender in northern Italy, and inundated Washington with foreign policy advice, often unsolicited.
Bill Casey was sent to London and had a hand in every major operation there. Donovan noticed this 31-year-old Navy lieutenant and made him chief of secret intelligence for all of Europe. His assignment was to penetrate Nazi Germany with secret agents; 150 OSS operatives parachuted into Nazi Germany just in advance of the Allied armies.
William Coby was an Army officer and paratrooper. The OSS was looking for paratroopers who spoke French and who wanted adventure. Coby signs up and the next thing he knows he's part of a highly secret operation. He parachutes into occupied France just after D-Day to organize French resistance attacks. (Later) he led a 32-man commando team that dropped into German-occupied Norway to cut railroad lines.
Richard Helms wanted to be a newspaper publisher and was with United Press in the Berlin bureau (before the war). One of his prized assignments was having lunch, along with other correspondents, with Hitler in Nuremberg. After Pearl Harbor, Helms was in the Navy plotting courses for merchant marine vessels to avoid German U-boats. The OSS wanted an officer who spoke German and French, who had lived overseas and who had worked as a reporter; an IBM computer spit out his name. Next thing he knows he's undertaking spy training. He goes to London, where he becomes a 'Joe Handler' for agents who dropped into occupied territory.
"Allen Dulles, Bill Casey, Bill Colby and Richard Helms became symbols of the CIA's worst Cold War failures and scandals. Waller vividly chronicles their accomplishments as young OSS operatives who put their lives at risk during World War II. This is an enthralling story of patriotism, courage, dedication, and, at times, reckless panache. Given the trajectory of their postwar lives, it is also a tragedy — a true American tragedy."
When the war ended Helms and Dulles set up a spy station in war-torn Berlin – it was the Wild West at the time, total chaos – and hunted for Nazi war criminals, looked for stolen artworks and rounded up German scientists. They even tracked down the nurse who had been in (Hitler's) bunker who told them about Hitler's suicide. And they spied on the Russians, and also on the British and French. Wild Bill assumed Britain and France were spying on us, so we might as well spy on them. The book weaves together all these different stories.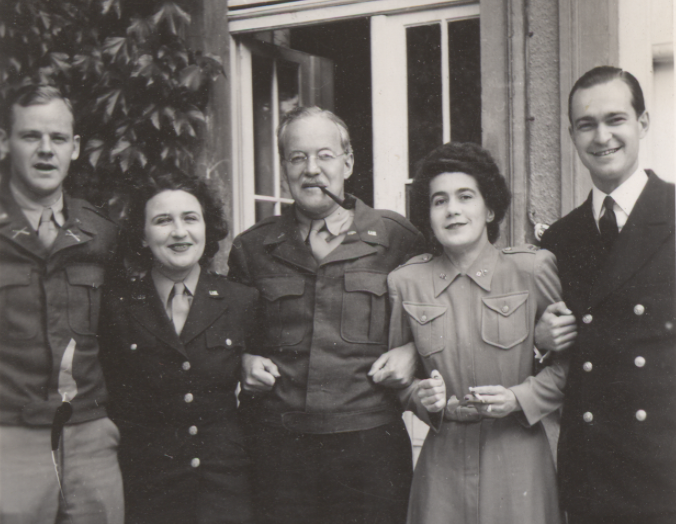 How much did their service under Wild Bill affect their views of the world and their tenures leading the CIA?
They were four of the most controversial directors that the CIA has ever had. Dulles led the calamitous mission to land Cuban dissidents at the Bay of Pigs. Helms was convicted of lying to Congress about CIA efforts to oust President Salvador Allende in Chile. Colby became a pariah among the CIA's old hands for releasing the 'family jewels' report of CIA misdeeds. Casey was Ronald Reagan's CIA director, and he nearly brought down the agency and the presidency because of the Iran-contra scheme.
These four men had complicated relationships with Donovan and were disciples — that's where the title of the book comes from — of the war they fought in, and it affected them profoundly in how they operated the CIA. They did their part in World War II; the enemy was clear, but for each one of them, there were corners that were cut — the moral ambiguity in the shadows that you have in all wars, even in World War II. They returned from the war invigorated and ready to attack communism.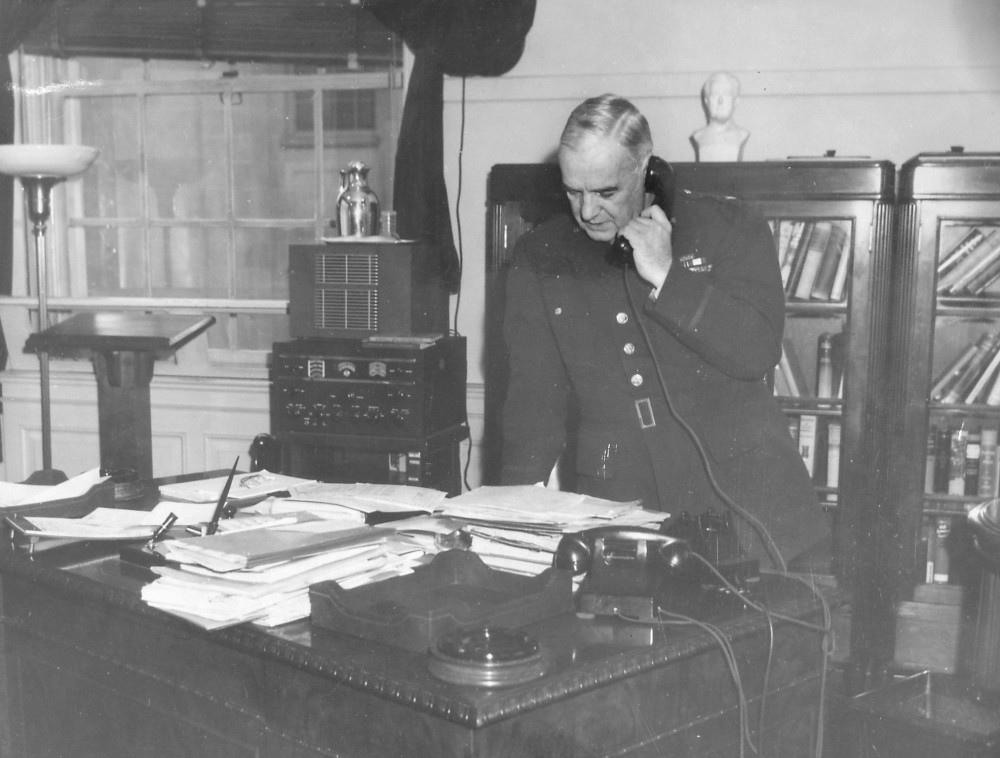 What advice would you give to students who want to follow in your footsteps?
Study everything. Take every course in every discipline that you can; you're going to need it. For example, when I wrote "Big Red," one of the things I had to know was how submarines fire torpedoes to hit their targets. The executive officer of the submarine spent a month giving me trigonometry lessons to understand how they calculated firing solutions. For the Donovan biography, I had to have a number of German documents translated — even though I took German at Wake Forest — and French and Russian documents. If you're going to be a writer you never know what you're going to need.
What's next for you?
I'm leaving World War II behind and going to the Civil War and a book on espionage. The period was interesting because many of the intelligence techniques, particularly military techniques, which were developed then, are relevant to today's CIA.