The vision started with a single complaint about the weather.
"I was interested in finding a place to run to get in out of the cold," says David Shannon ('79, P '95), a Winston-Salem real estate developer. "I don't like to run in the cold or anything below 60 degrees."
Shannon and his son-in-law, Craig Longhurst ('95), have been avid runners for years. During their college days at Wake Forest, Shannon was a walk-on for the track team and Longhurst was on two ACC Championship cross-country teams. Shannon's dislike of the cold, though, led the men to a different sort of running — operating a track and field business in a 105,000-square-foot warehouse in Winston-Salem that once housed Jostens school yearbooks.
In January 2012 Shannon and Longhurst opened JDL Fast Track, an indoor track and field facility so big it could easily hold Kentner Stadium. The facility boasts a flat 200-meter oval track with the same kind of surface used in London's Olympic Stadium. It has six lanes on the oval, eight lanes on the straightaway, two pole vault runways, two long/triple jump runways, a throws circle and a high jump area.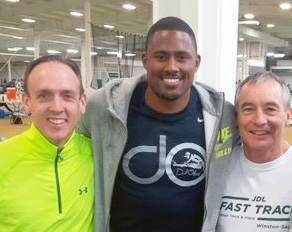 Running Times calls it "one of just a few private indoor tracks in the nation, and it benefits from being owned by a devoted track fan in no hurry to turn a profit." Longhurst, who oversees the track, told Wake Forest Magazine, "We don't have the financial pressure of having to make money. … David sees this as a way to give back to the community. Schools that previously had only an outdoor track team are adding an indoor team because the kids don't have to run these polar bear meets anymore."
Since opening its doors nearly four years ago, Fast Track has provided a place for Wake Forest track and field teams to practice, with teams coming in nearly every day from the middle of November until the end of February Fast Track hosts dozens of high school and college meets and championships, including the 2015 NCAA Division III Indoor Track and Field Championships and the upcoming NJCAA Indoor Track and Field Championships.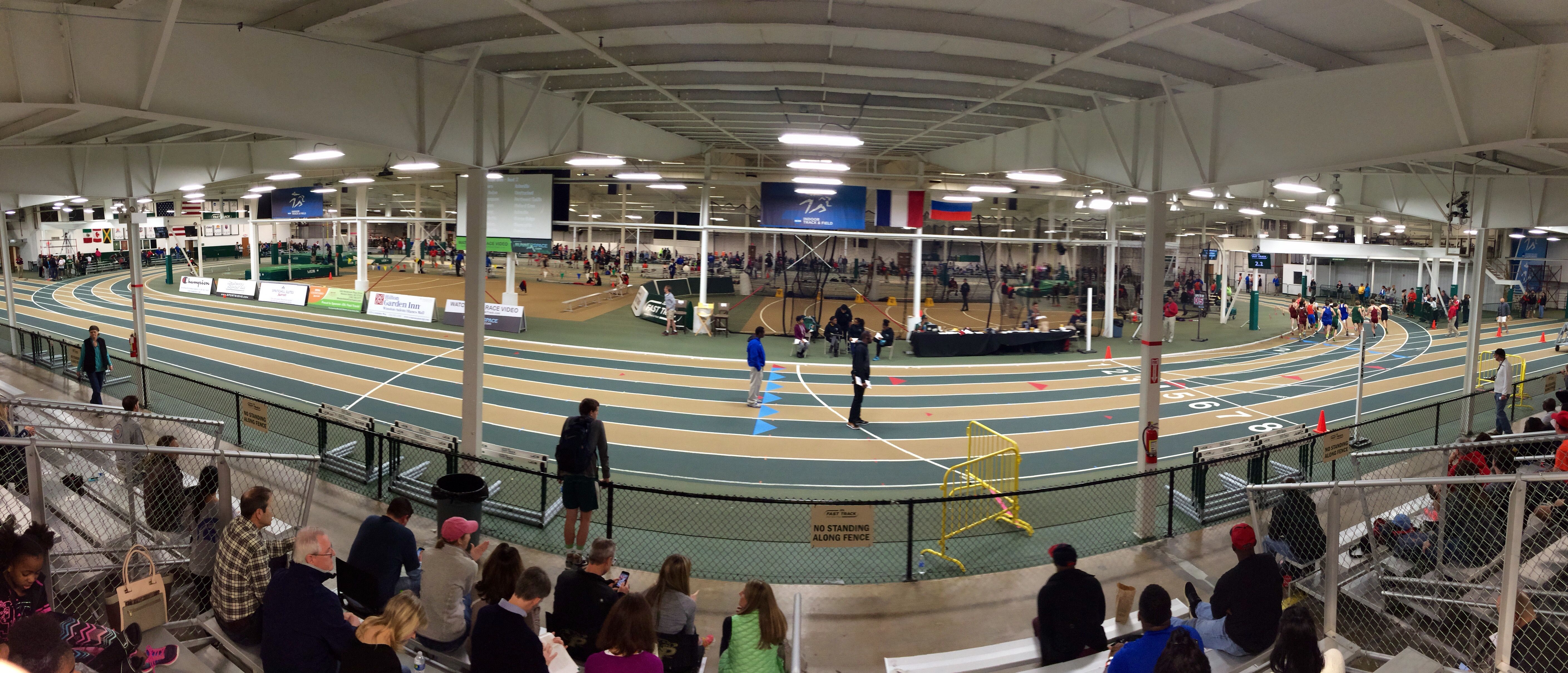 Before the track's opening, Shannon told the Winston-Salem Journal the facility "fills a need not only for around here, but the entire state." He loves to watch events from the infield but gets into a bit of trouble when he fails to don credentials most meets require.
"He's been kicked out by meet organizers, but he never says, 'Do you know who I am?' " says Longhurst. "They kick him out and he comes and finds me and says, 'They kicked me out, can you get me back on the infield?' So I go and find them and say, 'Hey, that's the owner.' They're like, 'Oh, I'm so sorry, why didn't he say anything?' That's just not him."
Rescue efforts and hectic meet schedules aside, Longhurst can't get enough of running Fast Track.
"This is not a job," he says. "It's the old adage, 'Find something you love and you'll never work a day in your life.' I love doing this."