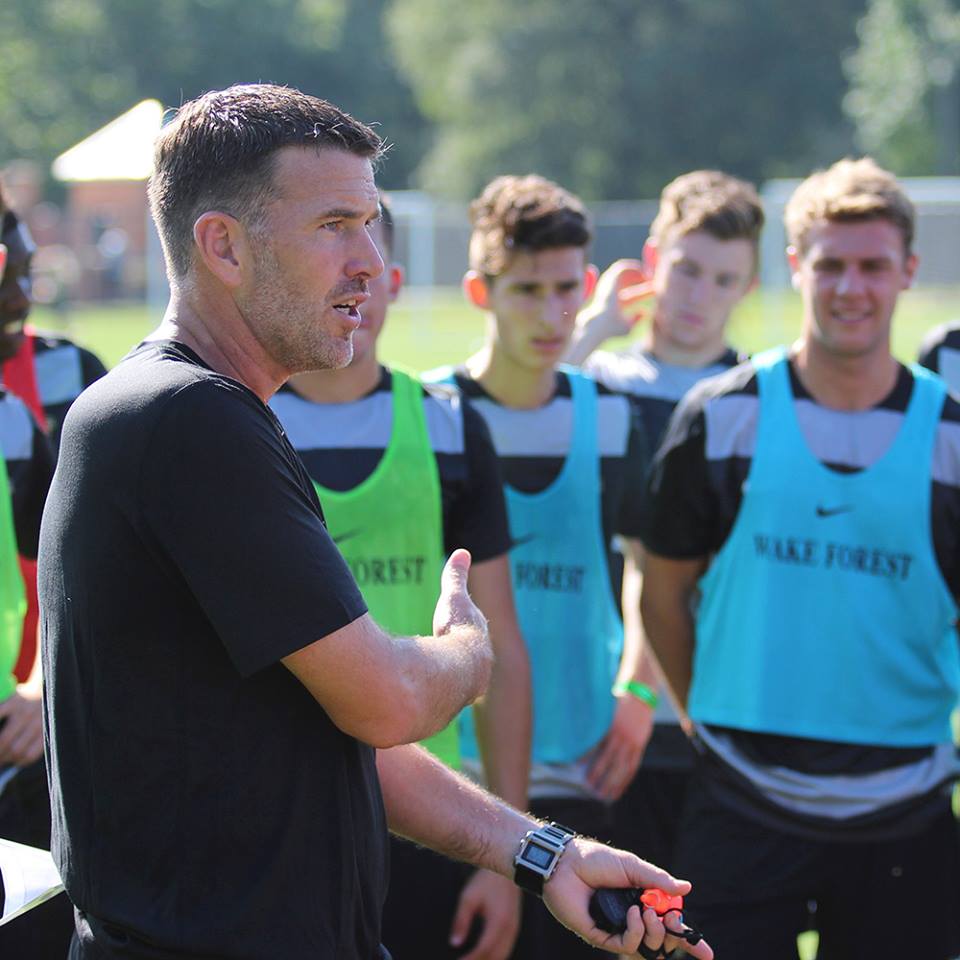 When Coach Bobby Muuss and the NCAA tourney's top-seeded men's soccer team begin the trek to Kansas City, Kansas, and the College Cup at home Nov. 22 against either Charlotte or Radford, hundreds of loyal Facebook fans are sure to follow along for the ride.
One of those loyal fans is a regular commenter with a personal interest in the team's success: he's John Muuss, the coach's dad. Muuss has embraced the Wake Forest men's soccer Facebook page as a way to keep up with his busy son and offer support throughout the season.

When the squad won the ACC regular-season title, Muuss wrote, "Great job, Bobby and Deacons. Dad."
And when his son received the league's top honor, Muuss posted his pride. "Congratulations Bobby, Coach of the Year. I saw this coming by the time you were 10 … I can't tell you how proud I am of you. You worked for this and deserve it."

"I don't mind people knowing how much I love Bobby and how proud I am of him," says Muuss when asked about sharing his personal comments on a public platform. "I don't get to see him as much as I'd like to because he's busy half the year coaching and the other half, recruiting."
A former New York City police detective who now lives in coastal North Carolina and has a professional photography business, Muuss said Bobby, the youngest of five children, was a good kid and always excelled, especially at soccer and goalkeeping. "He and I went up to a big tournament, and Bobby's team was involved in a shootout to determine the winner. Bobby was at the net. All the other games stopped, and everybody came to watch."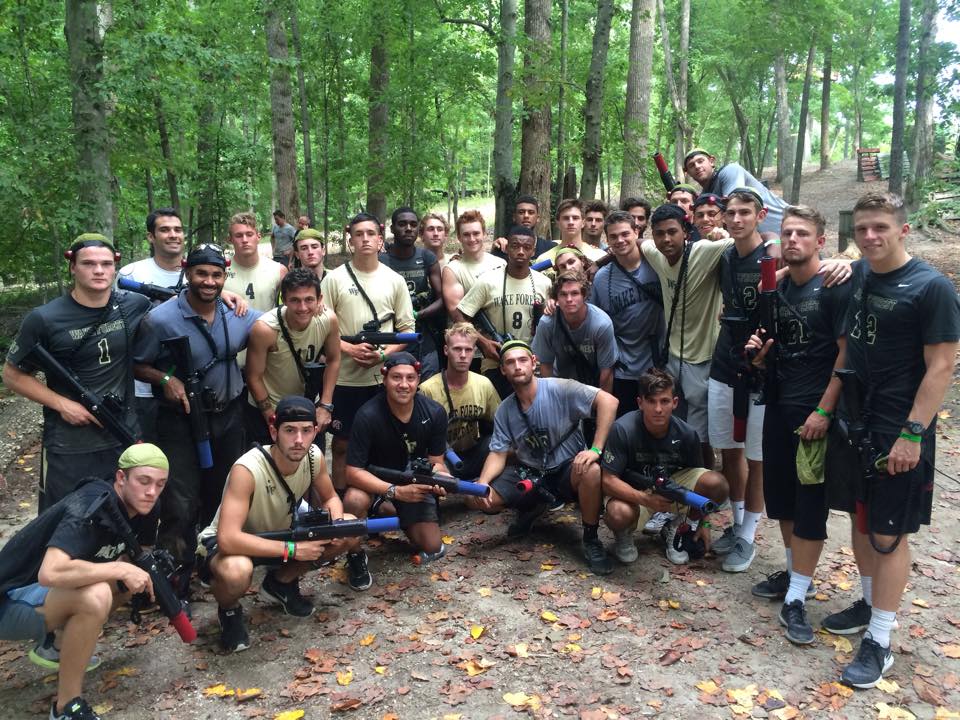 Parents will always be parents, even on Facebook. Take for example Muuss' question about the picture of soccer players enjoying some paintball team-building. "Bobby, why wasn't you in the photograph? Dad."

Of his son's success — as a player at the University of Connecticut and as an assistant coach at Wake Forest from 2001-2007, eight seasons as head coach at the University of Denver and, this year, back to Wake as head coach — Muuss says none of it surprises him.
"I saw this coming when he was 10. We started playing him at 5 years old in East Islip, Long Island. I was his coach early in his career, and by the time he was 10 or 11 he was beyond me. I love all my children and am proud of them," he adds, "but this is Bobby's day. This is his destiny."