Long before he enrolled in Wake Forest's Charlotte MBA program, Greg Buck (MBA '08) had a passion for two things: business and the military.
Ten years after graduating from Central Michigan University Buck, whose extended family includes several veterans, completed the U.S. Navy Reserves Supply School and became a supply corps officer. "I learned a ton and the camaraderie experienced there has been something completely different from the corporate world," he said. "I love the brotherhood and the fact we've got each other's backs. I wanted to have something like that in a company we could create."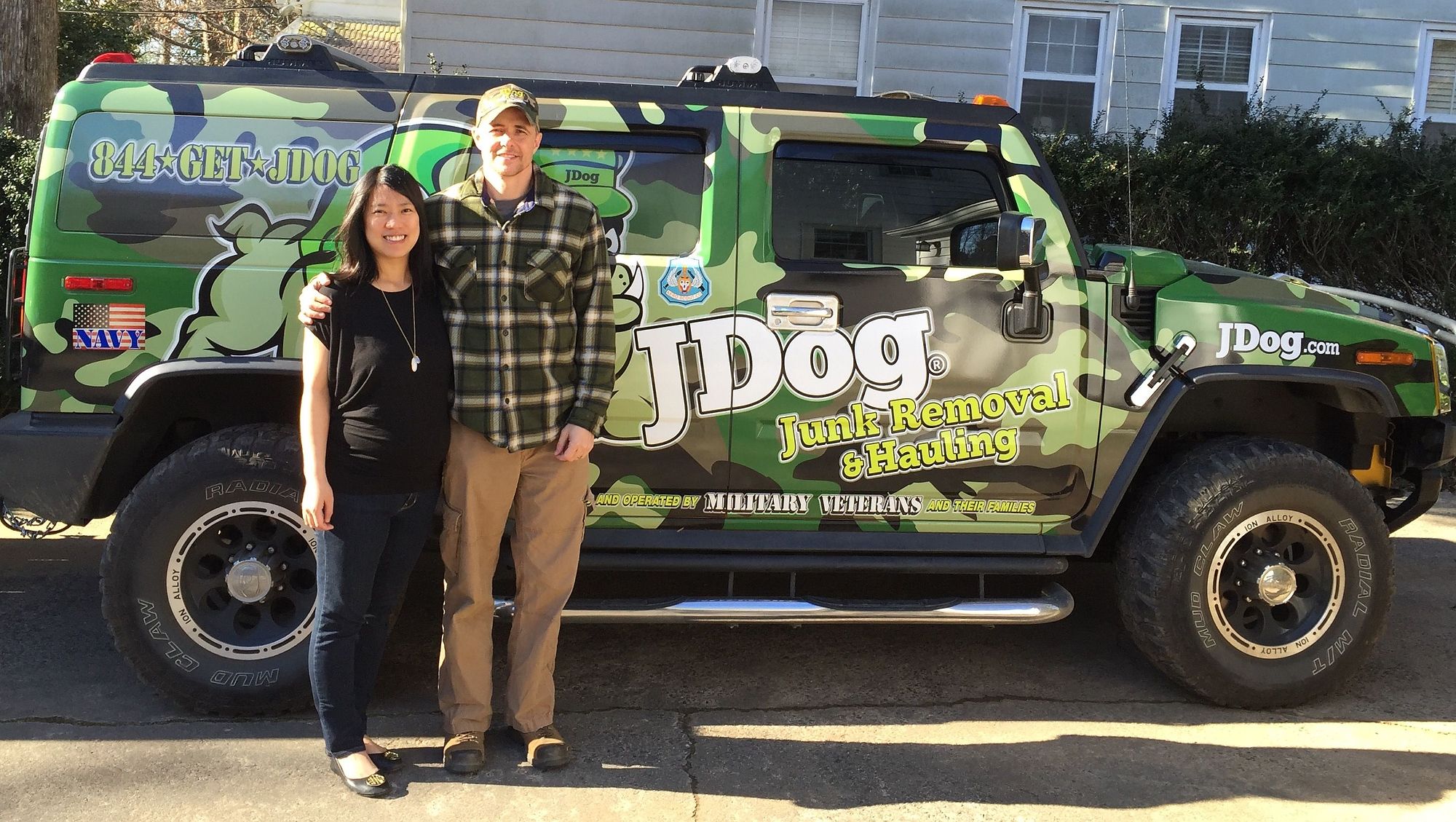 But Buck, who at the time had a consulting job in Charlotte, hadn't found the venture upon which he wanted to hang his hat. Then he learned about JDog Junk Removal & Hauling, a company started and run by military veterans that made it a priority to employ vets from all branches of service. Last year he left consulting and, with his wife Katherine ('04, MBA '10), opened a JDog franchise. Ribbon-cutting was the day before Veterans Day.
The new venture fuels his passion for business while offering the autonomy he missed in the corporate world. He relishes the opportunity to support Charlotte-area veterans and their families. "We want to give them that brotherhood, that positive culture on the job and at home," he said. In addition to providing jobs for local vets, Buck said, 10 percent of proceeds go to nonprofits supporting their needs.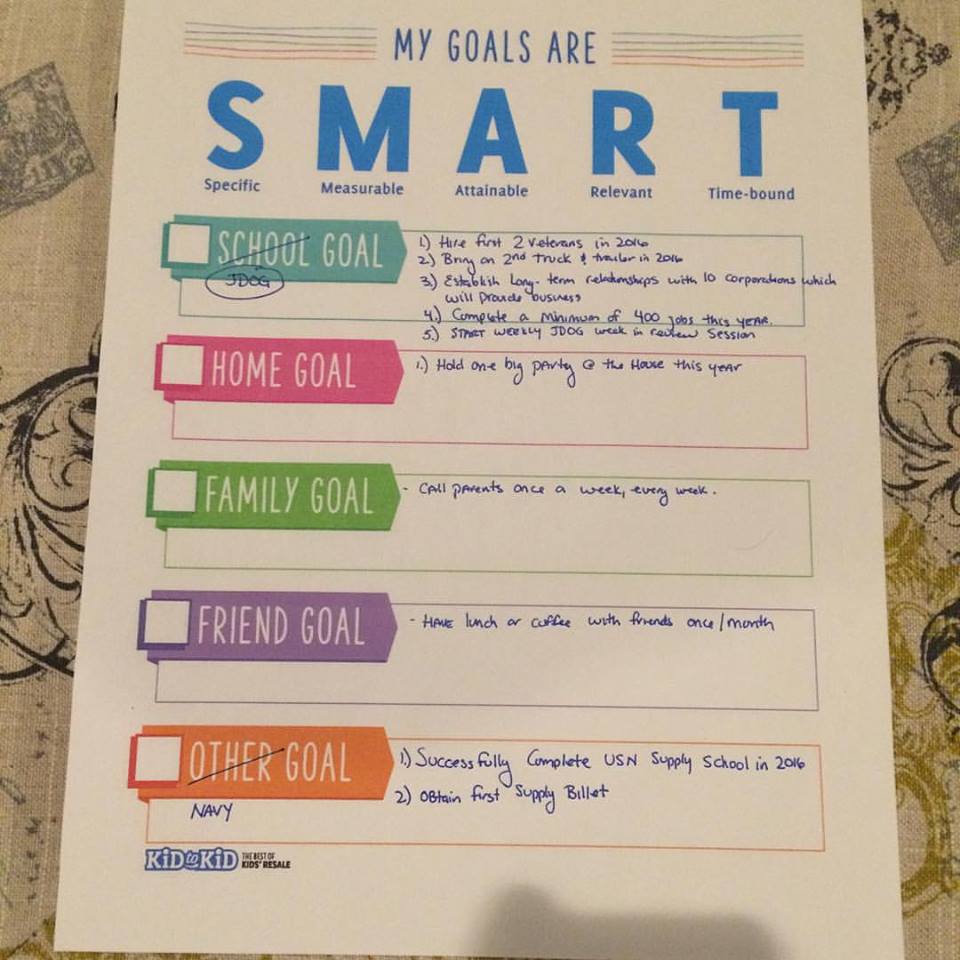 JDog offers residential services such as hauling, garage, basement and attic cleaning, and estate cleanout — as well as commercial services like debris removal and renovation cleanup. Furniture and other items collected or donated through the hauling process are often repurposed and donated to vets and their families.
During an estate cleanout Buck learned through conversations with the client's family that their father had been a Navy captain stationed at Midway during World War II. They requested some of the family's furniture go to a vet or veterans organization. "We'll make it happen," Buck told her. "We were able to help out a vet and his wife with multiple pieces of furniture that came from a captain in the U.S. Navy. We videotaped the couple thanking the daughter and gave the video to her."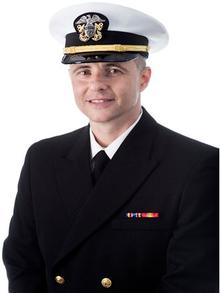 Of his Wake Forest days, Buck recalls a trip to India with Associate Professor of Management Patrick McMullen. "Being able to see different cultures and struggles, and ultimately being able to create a business plan to launch employment services, was a good exercise, good experience and a lot of work," he said.
He also remembers an organizational leadership class that, at the time, he took for granted. "The ability to communicate an idea, create a plan — that's your biggest asset. I realize that now."