In an age when almost anything is a click away, leave it to entrepreneurial Wake Forest grads to deliver the goods that will make your at-home happy hour even happier. Speakeasy Co. is a newly renamed subscription-based venture that boxes up everything needed to make perfect craft cocktails (such as the Old Gold and Black, recipe below) — the spirits, the recipes, the stories behind the drinks — and delivers it once a month to your personal pub.
"I frequent trendy restaurants and bars but I knew practically nothing about craft cocktails and spirits in general," said Josh Jacobs ('12), who along with his fiancée, Lisa Prentis ('12), and two other partners launched their San Diego-based business as Thirty3Club last November. "Between my day job, two startups and wedding planning, we barely have time to breathe, let alone learn a new hobby like bartending. We thought it would be a cool product to bridge the gap between bars and restaurants, and your kitchen."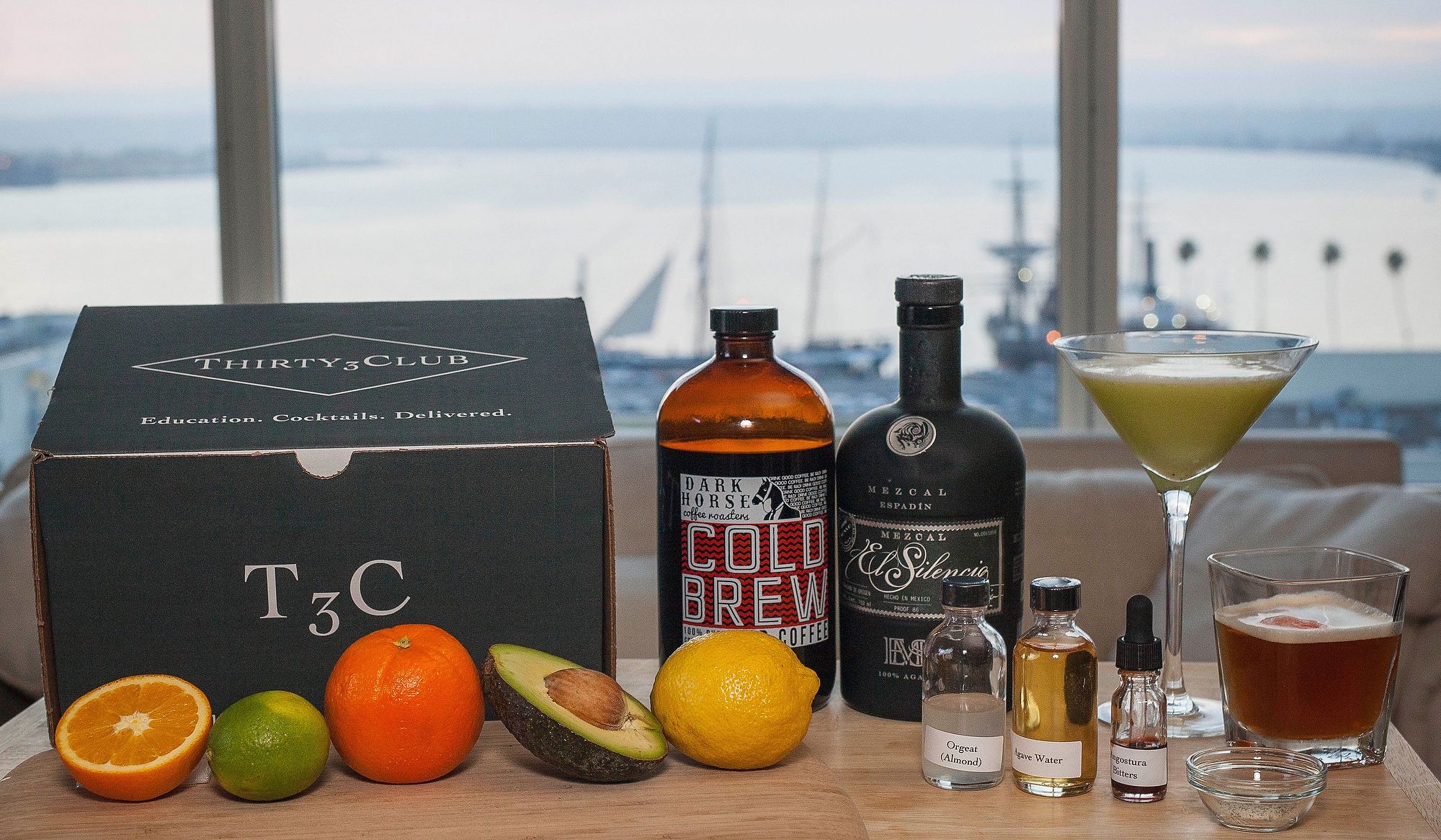 Jacobs, who works in big data for ID Analytics, said the idea for Speakeasy Co. came to him in the wee hours of wakefulness and stemmed from two successful startups he and his colleagues admired: Blue Apron and Birchbox. "We love the experience of discovering tasty recipes, learning new cooking techniques and creating something ourselves from the Blue Apron meal kit boxes.
Birchbox, on the other hand, offers sample sizes, an element of surprise and an online store to complement the monthly subscription," he said. "Speakeasy Co. is the Blue Apron for craft cocktails combined with Birchbox's forced exploration and comprehensive online store. We do not just want to offer education, but also house a repository of recipes, tools, glassware and spirits online, creating a single hub for all things cocktail."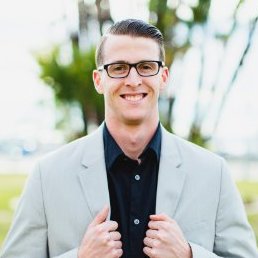 Speakeasy Co.'s team has backgrounds in advertising, engineering, sales and data science, not the craft cocktail industry, said Jacobs. As a result they are constantly crafting the experience for like-minded customers. Monthly subscribers receive a box with two recipes, step-by-step directions, all the ingredients required to mix four drinks at home, recommendations on how to serve, plus links to instructional videos. A recent box, for example, contained orange, lime, lemon, avocado, cold-brewed coffee, Mezcal, agave water, orgeat (a cooling drink made from orangeflower water and either barley or almonds)— and angostura bitters.
Technology drives the business, said Jacobs. "Our generation is exposed to so much, and we want it all. The only way we can get our hands on these things is to get our hands on a convenient box. This makes it so easy for people who are constantly looking for new things to learn." Speakeasy Co. has a website and active presence on Instagram, where their product is described as "a monthly craft cocktail subscription focused on collaboration and education."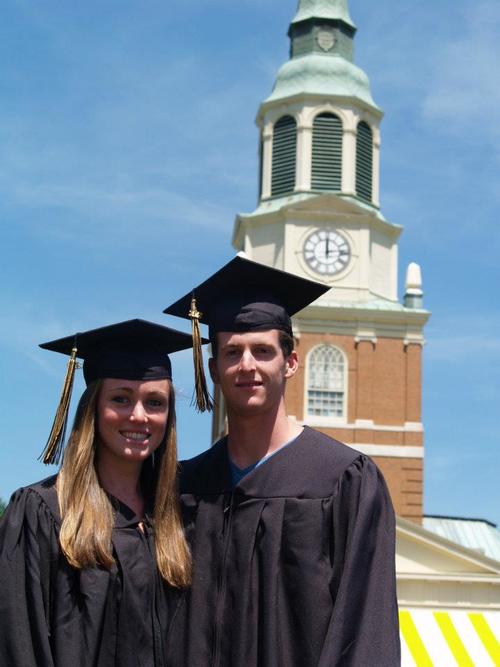 On the spirit side, Speakeasy Co. collaborates with area bartenders and distilleries to develop recipes. On the produce side, they reap the benefits of their Southern California location, selecting from an array of locally grown items such as oranges, from farmers who grow 50 types instead of just one. "If we're working with a chocolate old-fashioned, we can ask, 'What kind of orange would you pair with this?' These things add an extra touch to the experience and elevate the flavor of the cocktail," said Jacobs, who notes that making craft cocktails with poor ingredients is analogous to putting an average car's engine in a Ferrari. "Our partners are integral to the development of each and every box."
Jacobs, who is originally from Andover, Massachusetts, said Wake Forest taught him a strong work ethic, and also that asking for help was OK. In one of his first English classes the professor reminded students to make sure and utilize the resources Wake offered. "We ended up meeting a bunch of times, working through my ideas, critiquing my paper, and I received the best grades I'd ever received. From then on I knew my professors and other students were a phenomenal resource."
In a mathematical business seminar his team had to take a problem to an idea to a final product. "This experience, in a nutshell, is how a startup works," said Jacobs, whose group developed a cinnamon roll-flavored hangover-remedy sucker. "I never lost that entrepreneurial itch."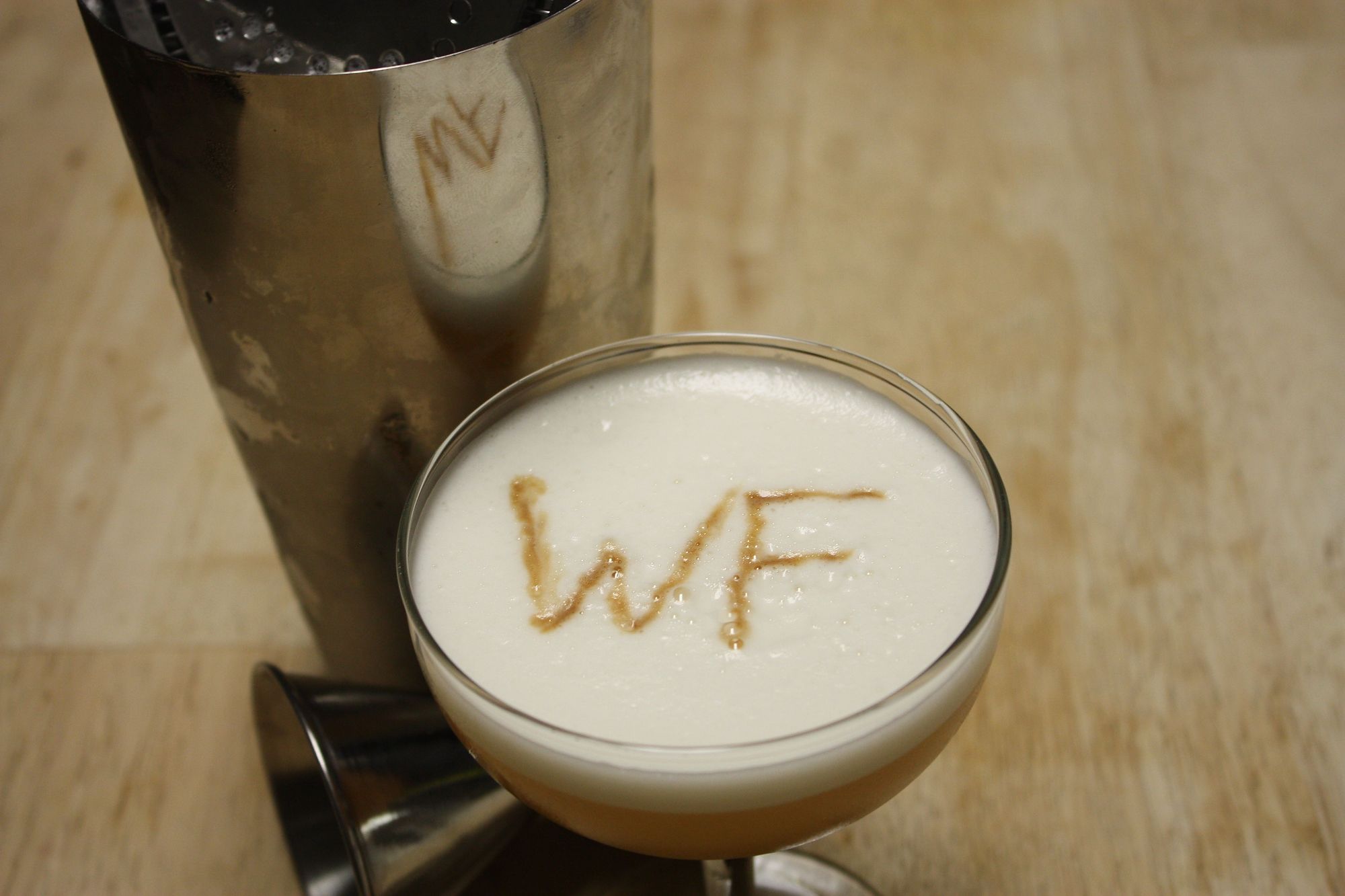 The first, unofficial, signature Wake Forest cocktail created by Speakeasy Co., is the "Old Gold and Black," a twist on the Gold Rush topped with black walnut bitters. The Gold Rush is a modern cousin of the Bee's Knees, except with whiskey, said Jacobs. The Bee's Knees, slang for "the extraordinary" or best, is a prohibition-era cocktail with gin, lemon, and honey. Speakeasy Co. adds egg white to enhance the texture and create froth as a canvas upon which to drizzle the black walnut bitters in the shape of a "WF".
OLD GOLD AND BLACK
Ingredients
1 oz. honey syrup (1 part water, 1 part honey)
Tools
Boston shaker
Mixing glass
Jigger
Hawthorne strainer
Coupe glass
Instructions
1. Crack an egg and strain the egg white into your mixing glass.
2. Place your Boston shaker on top of the mixing glass and give it a firm tap (don't forget to test if it is sealed.) Proceed to dry shake (no ice) for 10 seconds.
3. Separate the shaker and mixing glass by applying a firm tap to the tin, at the point where the glass and tin are slightly separated.
4. Fill the mixing glass with ice and, using the jigger to measure, add the following, pouring the whiskey last: 1 oz. honey syrup, 1/2 oz. lemon juice and 1 1/2 oz. whiskey.
5. Place your Boston shaker tin on top of the mixing glass and give the end a firm tap. Shake vigorously for 10-15 seconds, allowing the mixture to go from one end of the shaker to the other.
6. Separate the shaker and mixing glass, then strain the cocktail into your coupe glass.
7. Drizzle black walnut bitters on top of the cocktail in the shape of a "WF".