Long before he became a successful businessman, David W. Dupree (MBA '78) spent the summer after he graduated from college sitting in a lawn chair in the back of a pickup truck. Working for the Department of Transportation, he spent his days — and some nights, too — counting cars at intersections along North Carolina roads.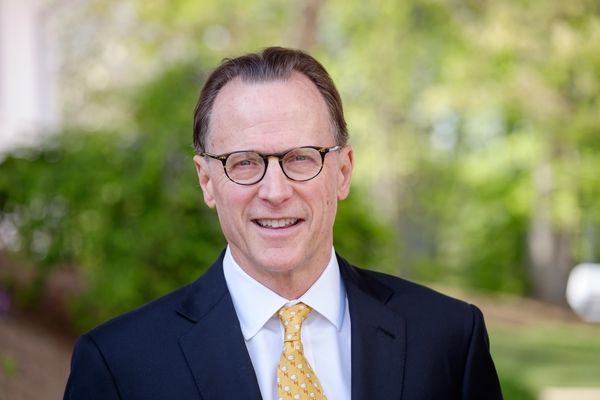 He had applied to several business schools, including what was then the Babcock Graduate School of Management, but he wasn't sure how he would pay for it. One day he received an unexpected call from Frank Schilagi, dean of the Babcock School. Come to Wake Forest and we'll find a teaching-assistant position to help pay your tuition, Schilagi told him.
Dupree still marvels that the dean took the time to call him. He parked the pickup and enrolled at the Babcock School. He credits Professor Bob Carlson with instilling in him a philosophy that still guides his business decisions today as CEO and managing director of The Halifax Group, a private equity firm based in Washington, D.C.
Dupree (MBA '78), Jocelyn Burton ('80) and Bob McCreary ('61) received the 2016 Distinguished Alumni Awards on April 15. Watch the video on David Dupree.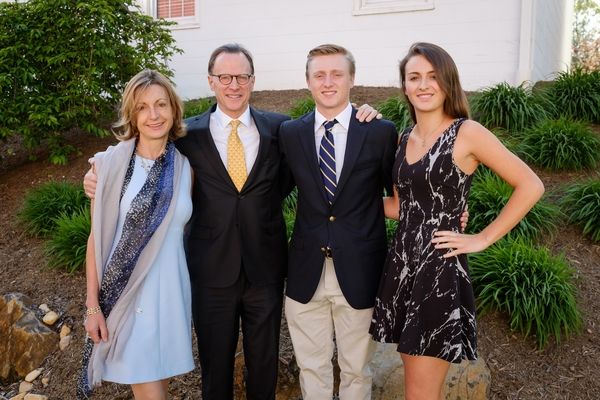 After graduating in 1978, Dupree launched a successful career in corporate finance and investment banking that's taken him from Washington to Baltimore to San Francisco and back to Washington. He was a managing director and partner with The Carlyle Group before founding The Halifax Group in 1999.
Dupree, 63, has never forgotten Schilagi's call or his professors' support. "I discovered a whole new world where people cared how you did and didn't want you to fail. If Wake ever asked me to do something, I was going to do it."
He got his chance when he joined the Babcock School Board of Visitors in 1998. As chair of the board, he helped set the school on a more stable financial footing and later worked with then-Dean Steve Reinemund to combine Babcock and the undergraduate Calloway school.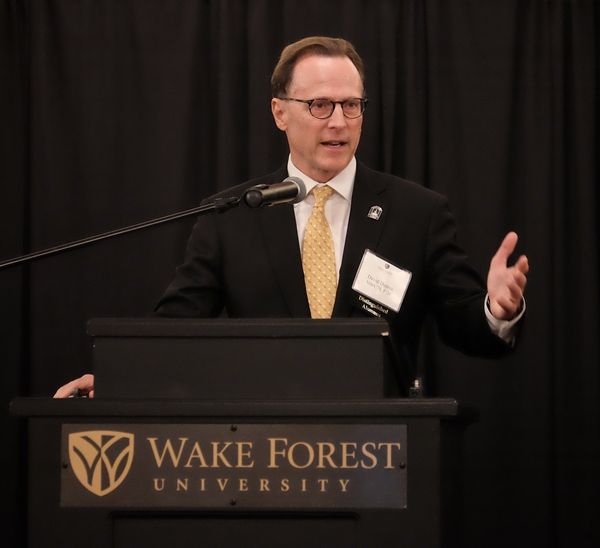 Dupree and his wife, Marijke Jurgens-Dupree, are founding donors to Farrell Hall and generous scholarship donors. Dupree was named to the Board of Trustees in 2005. As chair of the Investment Committee, he led the transformation of the investment office into Verger Capital Management.
With daughter Miriam set to enroll in the fall, he intends to continue his involvement with Wake Forest as a parent and trustee. "It's a chance to work inside an organization that I admire and with people that I admire," Dupree said. "And it gives me a chance to give something back to an educational institution that gave me a chance."