Stories — told without a word spoken. Musings — gloriously free of a 140-character limit. Sentiment — expressed sans emoji. Pictures — painted with pens instead of brushes.
---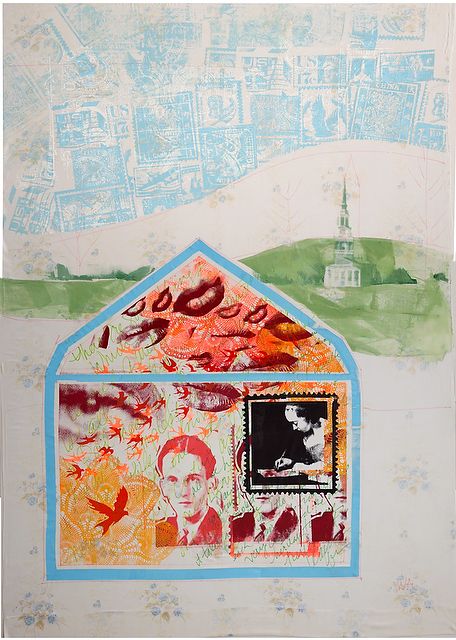 From the personal correspondence of alumni and presidents, a treasure trove of which is to be found in the Special Collections and Archives of Z. Smith Reynolds Library, to a loving note handwritten by Katharine Reynolds to her ill husband, R.J., preserved at Reynolda House Museum of American Art, to a North Carolina boy's eloquent account of evening on the Old Campus found in G.W. Paschal's "History of Wake Forest College," these engaging letters, presented as they were originally written, offer glimpses into people and places, illuminating perspectives we may have never imagined — nor enjoyed.
Read the lines, then read between the lines. Things written, as well as things inferred, reveal the everyday and the extraordinary.

---

Three letters, excerpted in GEORGE WASHINGTON PASCHAL'S "History of Wake Forest College," paint eloquent pictures of what it was like to be a student, a missionary and a future president in the 1800s.
"There's no place like Wake Forest."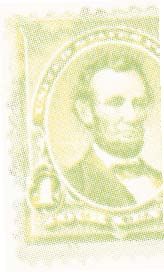 " There is no place like Wake Forest at night. The stillness of the graveyard possesses the whole outdoor establishment. It is now night — the pale face moon is shining beautifully, and all without is absolute solitude — save when a solitary student is heard winding his way with a pitcher in hand to the well — soon again all is silence. O what a place for meditation! — how calm, how still — nothing but the gentle breeze stealing among the dead leaves as they hang upon the trees. But hark there sounds the deep notes of the bell — 'tis nine o'clock. Now listen — how soft and melodious are the tones of those flutes — how beautifully do they harmonize with those of the violin — the sharp hissing sounds are from the Dulcimo. Moonlight and music! — but enough. There's no place like Wake Forest. Good night."
—— From a letter published April 1, 1835, in the Biblical Recorder written by George Washington, a student from Craven, North Carolina, Vol. I, p. 85.
Unhappy trails
"My field of labor was in the midst of lofty and towering mountains, and often I was compelled to follow the old Indian trails while the wind and rain beat upon me, and in many places I had to lead my horse over such bad ground that I felt it would not be safe to ride on horseback."
—— Written by Joseph Blythe, a missionary in North Carolina, in a letter to Samuel Wait, Oct. 7, 1844, Vol. I, p. 230.
A call to action

"What we need in North Carolina is to arouse the spirit of education. There are enough boys in the State to whom their parents are able to give collegiate education to double the number at Wake Forest, Trinity and Davidson, and besides fill the recitation rooms of the University. … Virginia is giving higher education to four times more of her male children than North Carolina. There are a thousand boys staying at home who ought to go to college. Let us work to get them to go somewhere."
—— From an Oct. 2, 1878 letter written by Kemp Battle, president of The University of North Carolina, to T.H. Pritchard, who would become the fifth president of Wake Forest College, Vol. II, pp. 71-72.
---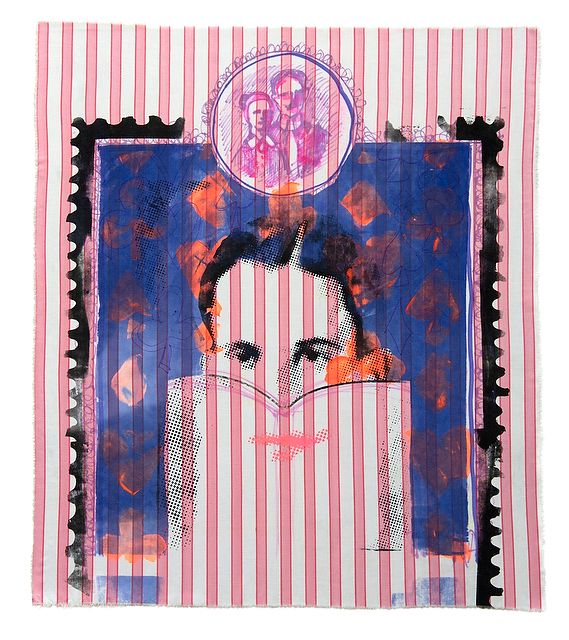 Helicopter parents
Back in the day on the Old Campus of Wake Forest, WILLIAM LOUIS POTEAT SR.'S (1877) job included the presidency, preaching, teaching — and occasionally reassuring concerned parents. Dr. Billy's "status report" about young Mr. Jolly was surely a comforting response to Mom and Dad's handwritten plea.

__________
AYDEN, N.C.
NOV. 28, 1927
DR. W.L. POTEAT
WAKE FOREST, N.C.
Dear Dr. Poteat,
I'm writing you confidential concerning the conduct of our boy G.Y. Jolly. We heard that he was associating with a group of boys who drink and play poker.
Wish you would please look into the matter and let us know as soon as possible.
Thanking you in advance.
Sincerely yours,
Mr. and Mrs. W.O. Jolly
__________
MRS. W.O. JOLLY
AYDEN, N.C.
DECEMBER 19, 1927
My dear Mrs. Jolly:
I have waited to answer your inquiry of some weeks ago in order to learn something about your son's manner of life at Wake Forest. I have so far been unable to find anything to his discredit. He is in one of my classes and is evidently a bright, young man and seems to be attentive to his work.
Very truly yours,
William L. Poteat
---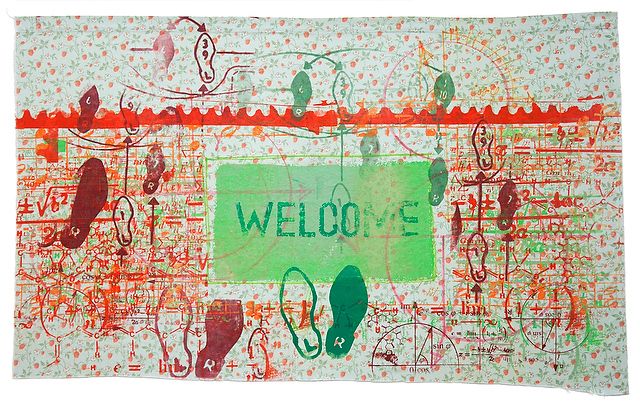 Come for a visit
This correspondence between the Rev. J.P. DuBose Jr. and President HAROLD W. TRIBBLE occurred following the 1962 publication of "The Education of Jonathan Beam." The novel, written by then-University Director of Communications Russell Brantley ('45), was set at fictional "Convention College." The title character, a young Southern boy experiencing college for the first time, ultimately rejected his Baptist ways and, through trial and tribulation, learned to think for himself. The book ridiculed Baptists' efforts to prohibit "sinful" dancing at the school and touched a nerve with many Baptists, who expressed outrage and demanded Brantley's dismissal. Tribble took no such action, and, in this instance, invited the writer to experience campus climate firsthand.
__________
VIA TELEGRAM APRIL 27, 1962
I register protest to Brantley's book and administrations approval of it Also lack of Christian Baptist spirit on campus with drawing all defense of Harold Tribble and Wake Forest College until change effected in atitude toward Christian ethics, admission of Baptist students, attitude toward Baptist
Rev. J.P. DuBose Jr, First Baptist Church, Marion NCAR
__________
APRIL 30, 1962
Dear Brother DuBose:
This will acknowledge receipt of your telegram last Friday and renew my invitation to you to come to our campus for a visit.
Cordially yours,
Harold W. Tribble
President
---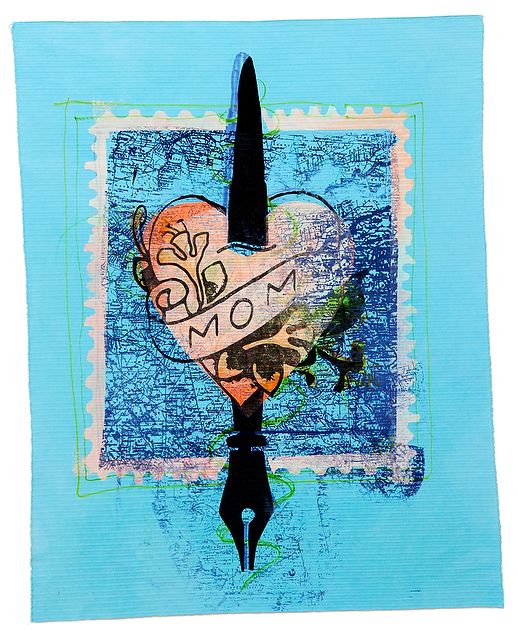 Love to Mama
Journalist and social critic WILBUR JOSEPH "W.J." CASH (1922) was an editor and writer at various Southern newspapers including his own paper in Shelby, North Carolina, the Charlotte News and The American Mercury. An inductee of the Wake Forest and North Carolina Writers Halls of Fame, his seminal "The Mind of the South" is an enduring text of the history and psychology of the region. Cash, who attended Wake Forest School of Law before turning to journalism, won a Guggenheim Fellowship and was nominated for the Pulitzer Prize for his reporting on World War II.
__________
Dear Dad:
Just a note to say that Mary and I are going down to Clayton, Ga. Saturday to a literary gathering. Monday we are going to Atlanta where I am to be given a luncheon by the bookstore in Rich's, the big department store there, meet the local writers, be interviewed by the papers, etc.
I'll be back at work Tuesday morning.
Mary and I enjoyed being at home, and we'll see you all again before long.
I enclose the other $15 for February.
Love to Mama.
Love,
Wilbur
---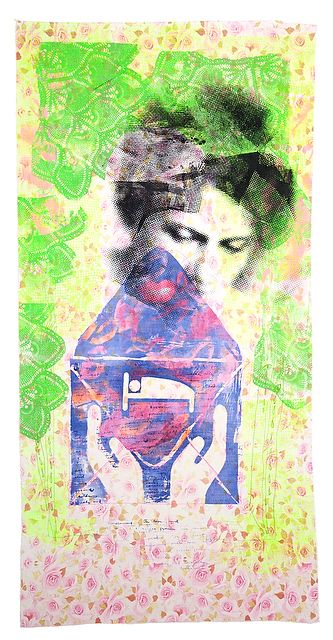 A heart overflowing
After a visit from a group of Reynolds Tobacco employees resulted in a worsening condition for R.J. REYNOLDS, his doctors took the drastic course of denying him access to visitors, including his wife and children. In a letter dated 21 November 1917 and found in the archives of Reynolda House Museum of American Art, Dr. Thomas R. Brown explained that the reason for the prescribed isolation was that R.J.'s "worry in regard to his business was so definitely inhibiting his recovery, that … he must have complete mental rest." And, KATHARINE because of her "great knowledge of his business … could not fail to keep his mind more or less active along business channels." Dr. Brown requested that Katharine restrain her contact to "short, very cheerful letters, without any reference to his business affairs." As evidenced by this handwritten note, she did just what the doctor ordered.
__________
"My precious one, I know not what to say to you in so few words, only I am ever thinking and praying for you — that the time may soon come when we shall no longer be separated. With a heart overflowing with love and a thousand kisses from the children," Fondly and devotedly, Katharine
---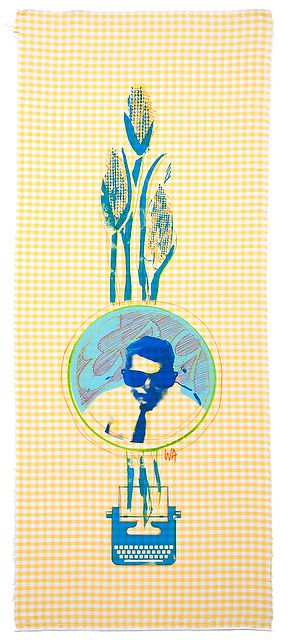 Crime of a rhyme
One of the first inductees to the Wake Forest Writers Hall of Fame, HAROLD T.P. HAYES ('48) was an esteemed writer and editor of Esquire magazine from 1963 to 1973. Recognized as the main architect of the New Journalism movement, he appreciated bold writing and points of view. He favored writers with a flair for ferreting out the spirit of the time such as Gay Talese, Tom Wolfe, Norman Mailer, Nora Ephron and Gore Vidal. It brings a smile to one's face, then, to imagine the spirit of his reaction to a 1966 query letter from John Haddad, a California-based writer yearning to see his byline alongside those of towering talents of the time. Haddad held nothing back, making his pitch for employment in 89 lines of verse, typed in ALL CAPS. Hayes' reply, presumably a bit less emphatic in upper and lowercase, was no less entertaining. It took him just 11 lines to say "No."
__________
MR. HAROLD HAYES
ESQUIRE MAGAZINE
NEW YORK CITY
DEAR MR. HAYES, THIS IS A CRAZE
THAT WILL DESCRIBE ME BEST.
THIS IS A LETTER I'M WRITING,
TO YOU, I LEAVE THE REST!
I'M NOT REALLY A POET,
BUT DAMMIT I MUST LAFF –
IF ALL THIS STUFF I'M WRITING
WILL PUT ME ON YOUR STAFF,
THEN I WOULD SURELY LOVE IT,
FOR I'M A REAL CRACK-POT.
I USED TO BE A CHEF OF SORTS,
BUT NOW I'M IN A KNOT
FROM BEING SO FRUSTRATED
IN LIFE'S MAD, CRAZY SEA.
I WRITE MOST ALL MY LETTERS
IN STUPID POETRY!
I THOUGHT THAT PERHAPS 'ESQUIRE'
WOULD LIKE TO SHARE THIS FUN,
IT'S NUTTY AT ITS BEST-EST,
THEN WHY MAKE LIFE MORE GLUM?
I WRITE LIKE MAD EACH MORNING,
AND WHEN THE SUN GOES DOWN
I WRITE A BOUT A PO'M A DAY
IN VERSE – JUST LIKE A CLOWN
WHO TOSSES LIKE A BOUNCING BALL,
THAT'S WHAT I DO WITH WORDS –
I WHIP THEM IN A MUDDLE
AND GATHER THEM IN HERDS!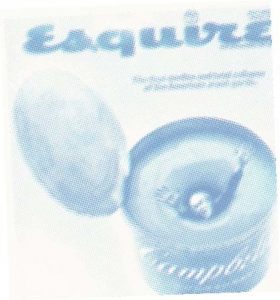 THERE'S NO END TO THIS LETTER,
FOR ONCE I START, WATCH OUT –
I KEEP THE PACE A-ROLLING
UNTIL I'VE SHOT MY SPOUT!
NOW, IF YOU LIKE MY LOGIC
ON POETRY AND GOOP,
THEN LET ME MAKE A STEW FOR YOU
AND CALL IT 'ESQUIRE SOUP'!
PERHAPS YOU THINK ME INSANE
FOR WRITING IN THIS WAY,
BUT MY POOR SENSE OF HUMOR
HAS GOT TO PLAY AND PLAY!
EVERYTHING KEEPS ME LAFFING –
MOST PEOPLE THAT I SEE
HAVE SOMETHING IN THEIR MAKEUP
THAT MAKES ME LAUGHINGLY
RUN TO MY OLD TYPEWRITER
AND RUSTLE OFF A PO'M –
I MAY NEVER SEE THEM AGAIN,
BUT IN MY THOUGHTS THEY ROAM
AND SHOW UP EVERY NOW AND THEN.
I STORE THEM ALL AWAY
AND KEEP THEM LOCKED UP IN MY MIND
FOR THE PROVERBIAL DAY
WHEN I CAN GAILY USE THEM
TO BRIGHTEN UP A LINE
IN SOME OLD ZANY STORY
I'M RATTLING OFF IN RHYME!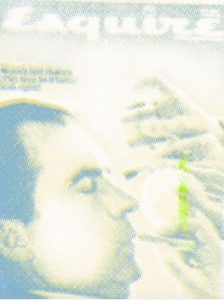 MY METER AND MY LICENSE
IS OFF BEAT AT ITS BEST,
AND LITERARY I AM NOT.
THO' COLLEGE WAS MY NEST
OF HORRORS, STUDY AND LATE NIGHTS,
I ONLY LIKE TO LAFF
AND STORY TELL UNTIL THE DAWN –
THEN GIVE MY AUTOGRAPH
TO OTHER NIT WITS SUCH AS I
ALL DESTINED TO BE BUMS.
BUT I KEEP WRITING STUFF LIKE THIS
THAT BRINGS ME ENDLESS SUMS
OF DOUGH-RE-MI AND WHAT YOU SEE
IN THIS LETTER TO YOU –
I HOPE YOU'LL KEEP ON READING
UNTILL (?) THIS MISSIVE'S THROUGH!
YES, MR HAYES, IT ALWAYS PAYS
FOR A BIG NUT LIKE ME
TO TELL THE TRUTH – BUT NOT UNCOUTH,
SO YOU MAY TRULY SEE
THAT AT YOUR DOOR ANOTHER BORE
IS MANUSCRIPTING YOU
WITH POEMS IN FUN, SO YOU WON'T RUN –
BUT LAFF – I HOPE YOU DO
IMAGINE WRITING POEMS
FOR 'ESQUIRE' MAGAZINE?
THE VERY THOUGHT ENTHRALLS ME,
AND MAKES ME WANT TO SCREAM!
I USED TO WRITE 'RHET-O-RIC'
BUT THAT'S FOR OTHER SQUARES;
I'D RATHER PLUCK WORDS AS THEY COME
NOT FROM UN DICTIONNAIRE!
I SIMPLY CAN'T STOP WRITING,
THERE'S NO END TO THIS CHAT.
SO, LET ME OPEN UP THE DOOR
AND GRAB MY COAT AND HAT
AND BID YOU A 'GOOD DAY, SIR' –
PERHAPS WE'LL MEET ONE DAY;
AND IF YOU LIKE MY POEMS,
WE'LL MEET REAL SOON – I PRAY!
__________
OCTOBER 24, 1966
Mr. John Haddad
North Hollywood, California
You never need fear
that your letter brought cheer;
and your goal throughout life
To proceed without strife
Is good news to hear.
But your hope for a job
as another Esquire slob
I must lamentably pass.
There's no opening, alas
in return for your corn,
I can't even offer a cob.
Sincerely,
Harold Hayes


---
One crisis after another
SOPHIE STEVENS LANNEAU (1881-1963), an educational missionary, was born in Lexington, Missouri, and at age 8 moved with her family to the town of Wake Forest, North Carolina, when her father joined the faculty of Wake Forest College. She attended Wake Forest Academy and Franklin (Virginia) Female Seminary before enrolling at the Baptist Female University (now Meredith College) where she graduated in 1902.

While in College Lanneau decided to devote her life to foreign missions work for the Southern Baptist Convention, and in 1907 she accepted an assignment to establish and manage a small girls' school in Soochow, now known as Suzhou, in Jiangsu Province of East China. (Currently 17 students with a Jiangsu address are Wake Forest undergraduates.) The school opened in February 1911, and she had decided to name it "Wei Ling" (renaissance).
Over the years Lanneau weathered financial strain brought on by building repairs and providing facilities for a large number of students, coping with the Communists and pressure from the Chinese government, resulting in the school becoming largely secular. By the time this letter excerpt was written, she had been on furlough in America to take graduate courses in education, appointed a Chinese woman as principal of Wei Ling and assumed the honorary title of founder, serving as dean of students and instructor until 1937. In 1950, after the United States entered the Korean War, Lanneau attempted to keep Wei Ling open but the presence of Americans was putting their Chinese colleagues in danger. She departed China in August 1950, retired and spent most of her remaining years back in the town of Wake Forest.
__________
SOOCHOW, CHINA
FEB. 25, 1931
Dear Auntie Mae,
In the minutes before my next class I want to write a little to let you know I am thinking of you. You would be interested in many things here, I'm sure, if only I could tell you enough about them. The years since I left America in January 1925 have been, as you know, momentous years for mission work in China. I have lived through one crisis after another in the life of this girls' school. That situation has absorbed me, and caused me to neglect almost all of my relatives and friends. Let me tell you the good news that the school itself has grown steadily and prospered right through all the dangers and difficulties confronting it. Once I asked relatives and friends for any money they could share to help our school pay its expenses. The Board in Richmond could not give us any extra. A few friends and some relatives sent me gifts from ten dollars up. The largest was a gift of one hundred dollars from dear Cousin Jessie.
---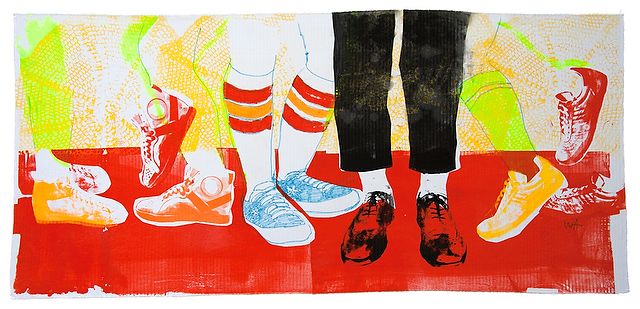 Haute hosiery
From President THOMAS K. HEARN JR. to friends Dewey and Hazel Houston of Conover, North Carolina. The Houstons had visited campus and met with business students.
__________
APRIL 21, 1986
Dear Dewey and Hazel,
We were delighted to have you visit last week. It was a special occasion for all of us. As if the evening were not gift enough, when the package arrived from Twin City Knitting, I felt as if a spring Christmas had arrived. I was down to my last pair of tattered tennis socks, and I have already put your products to good use. I must say there is an evident difference in the quality of your products and those I have been wearing. We are deeply grateful for your generosity. It has been something of a lesson to me about the quality and character of sports wear hosiery.
Sincerely yours,
Tom Hearn
---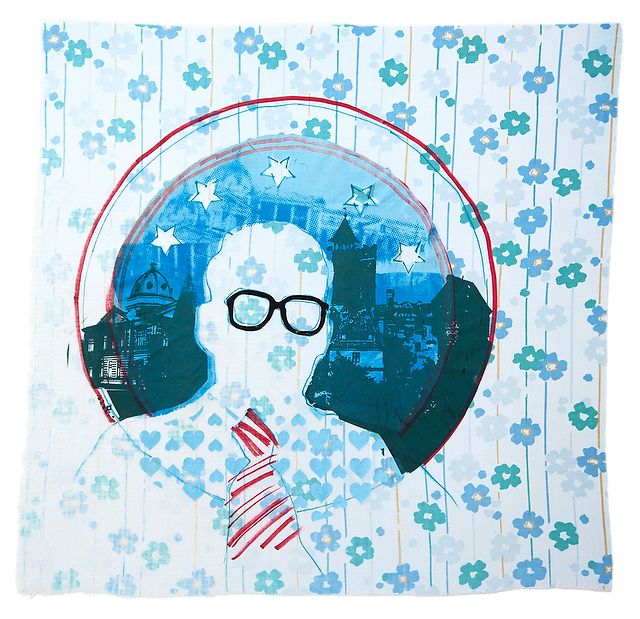 Mr. Ambassador the Deacon
DAVID B. FUNDERBURK ('66), a Fulbright Scholar and educator who went on to enter politics, was the U.S. Ambassador to Romania from 1981-1985 and a U.S. Representative from North Carolina between 1995 and 1997. He wrote this letter, acknowledging the importance of his Wake Forest years, to President James Ralph Scales.
__________
EMBASSY OF THE UNITED STATES OF AMERICA
JANUARY 16, 1982
Dear Dr. Scales,
Thank you very much for your congratulatory letter of December 18th, which I recently received here in Bucharest. It was a tremendous honor to have been selected as Ambassador to Romania, and I will do all that I can to live up to the trust which has been placed in me.
I first became interested in Romania while studying history under Dr. Keith Hitchins at Wake Forest in 1962 and 1963. During the decade of the 1970's I had no success in my efforts to fulfill my then vocational dream of returning to Wake Forest as a professor of history. The five years spent at Wake Forest (1962-67 for B.A. and M.A. degrees) were among the most meaningful in my life, both academically and personally (my wife and I were married by Ed Christman in Davis Chapel). I am especially proud to be a Deacon and to call Wake Forest my alma mater.
Yours sincerely,
David B. Funderburk
American Ambassador
---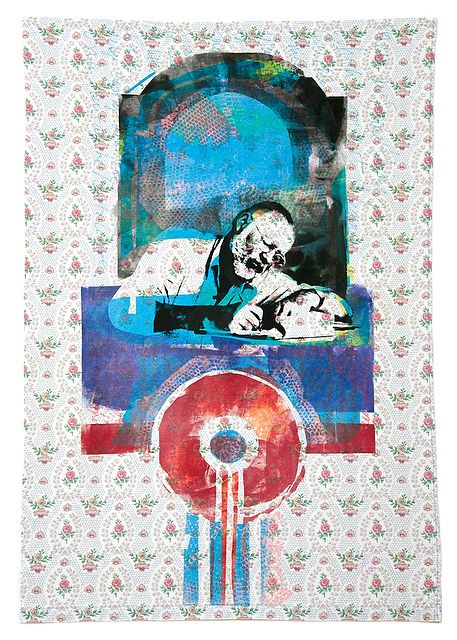 'Act as though I'm dead'
LAURENCE STALLINGS (1916), a decorated World War I veteran, reporter, critic, novelist, dramatist and screenwriter, was an integral part of the burgeoning Broadway and Hollywood cultures of the 1920s through '50s. His last major work was "The Doughboys: The Story of the AEF, 1917-1918," a nonfiction account of World War I and those who paid the price, yet triumphed. After graduation Stallings became a reporter at the Atlanta Constitution; two years later he enlisted in the Marines and was sent to France, where he participated in some of the bloodiest campaigns of the war. In June 1918 he was wounded at the Battle of Belleau Wood and spent eight months recovering in France before being shipped home after the armistice was signed. Once home he married his college sweetheart, Helen Poteat, the daughter of Wake Forest's seventh president, William Louis Poteat Sr. (1877), from whom he was divorced after 17 years. Stallings worked at the Washington Times as a reporter before relocating to New York, where he joined the World. His novel, "Plumes," was a finalist for the 1925 Pulitzer Prize. A member of the legendary Algonquin Round Table, Stallings always had one subject to tackle: wartime experiences. This letter of correspondence, handwritten by author ERNEST HEMINGWAY, concerns Stallings' request to write the stage adaptation of "A Farewell to Arms," published in 1929 and recalling the Italian campaign of World War I.
__________

KEY WEST, FLORIDA
APRIL 6, 1930
Dear Mr. Stallings:
We were out on a cruise in 28-ft. tub and ran into a blow that held us 10 days overdue at Dry Tortugas — so just now gotten your letter. I'm awfully sorry to have been delayed answering it.
About the play — the best way is to act as though I'm dead — you're making the play and you have the responsibility. I can't give permission to anything except to you to make the play. God be with you.
You see I don't know a damned thing about the theater. So you take the book and as though it were by some citizen that is dead all ready and let all your responsibility be to the book.
I would like to go in with you and help on it and learn something about the theatre — But I'm trying to write another book. So it's your show.
Ernest Hemingway
---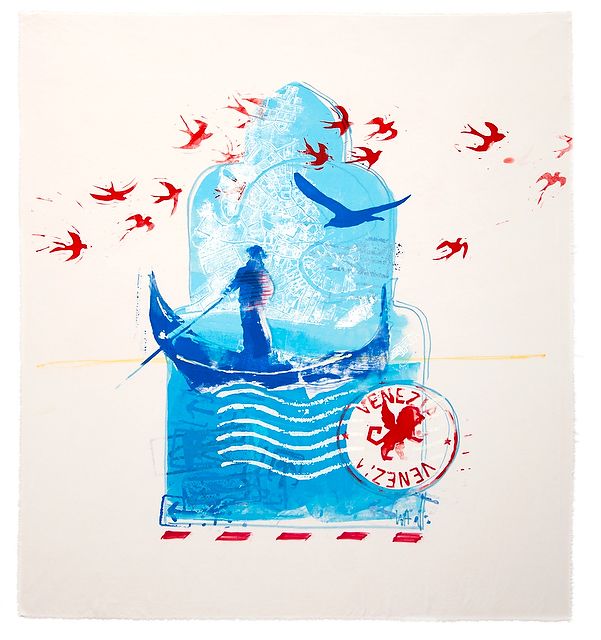 Hug the cleaning ladies
JUSTIN ST. PIERRE ('07) spent his 2005 spring semester at Casa Artom with fellow students and faculty director Professor of English James Hans. At the end of their stay, the group created a scrapbook of memories now digitally immortalized in the Special Collections and Archives of Z. Smith Reynolds Library. St. Pierre offered memorable bits of advice to those who might one day visit Venice.
Years later he says the experience gave him the confidence to live outside the United States. "During my time abroad, I was able to experience an alternative to the American lifestyle," said St. Pierre, who lives in Bondi Beach near Sydney, Australia, and manages market development for Datacom, a privately owned IT organization based in New Zealand. "I got a teaser of what life abroad could be like, and I was able to start developing skills that I would need in the future. I've visited Casa Artom a few times since studying abroad, and I couldn't recommend it more. Wake Forest is incredibly fortunate to possess such a gem, and I can't imagine any Casa Artom alumni disagreeing."
__________
To Whom It May Concern:
You may find yourself searching for the advice of an experienced resident of Casa Artom. If you find yourself in this position, read on. I suggest you take part in the following actions:
• Ride the Vaporettoes without a ticket (If you look suspicious, you will get caught)
• Lose money at the casino
• Buy a painting from Mauro
• Go to dinner with a true Italian
• Drink spritz of your choice (don't drink "Bitter" if you dislike it)
• Sleep on the Dock
• Go to Croatia
• Get a Billa Card
• Picnic in Lido
• Hug the Cleaning Ladies
Don't Look Now,
Justin St. Pierre ('07)