It's been nearly 50 years since the contentious 1968 Democratic National Convention in Chicago, but Sandy Hutchens ('69) still remembers the violence, the smell of tear gas and the thrill of meeting Vice President Hubert H. Humphrey — for the second time.
Hutchens, then a senior from Mount Airy, North Carolina, attended the convention in late August 1968 as a page with the North Carolina delegation. He plans to tune in to this week's Democratic convention in Philadelphia.
"I'm amazed and a little sad that the country seems to be as split today as it was in 1968," said Hutchens, who now lives in West Hollywood, California.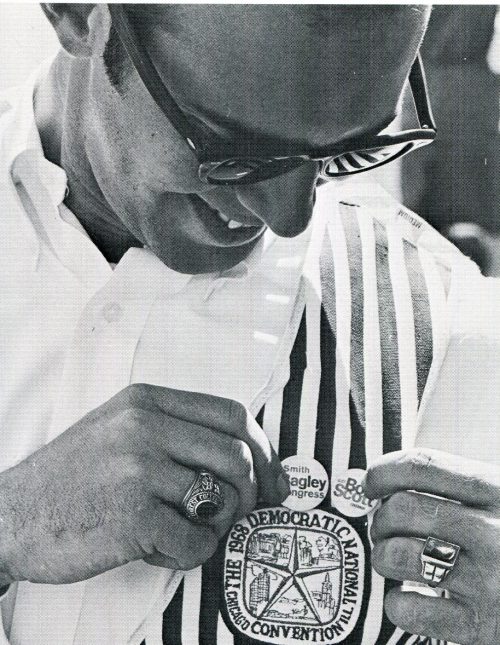 Back in 1968, Hutchens was president of Wake Forest's Young Democrats Club. He first met Humphrey when the vice president came to campus to speak at the inauguration of President James Ralph Scales that April. (Scales, an ardent Democrat, later created a stir on campus when he endorsed Humphrey for president.)
When Hutchens saw Humphrey at the convention a few months later, Humphrey said he remembered meeting him at Wake Forest. "He was a good politician," Hutchens laughed.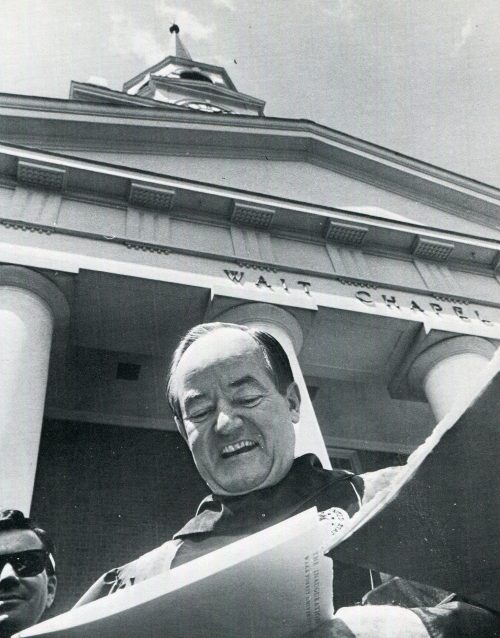 Hutchens had a firsthand view of the riots, demonstrations and police brutality that took place in the streets of Chicago. "I personally think the violence was just as bad as it seemed in the news media, and maybe worse," he said in an article in the Old Gold and Black. "I think the Chicago police played the part of judge and jury."
He recalled clashes between police, hippies and Yippies (members of the counter-culture Youth International Party) to the OG&B. "A young Yippie ran past us … with three policemen after him. They caught him about 20 feet away from us and beat him on the head with billy-sticks. After it was obvious that he was unconscious, they dragged him halfway down the block and threw him in the paddy wagon. I don't know what he had done, but I don't think he could have done anything bad enough to merit that kind of treatment."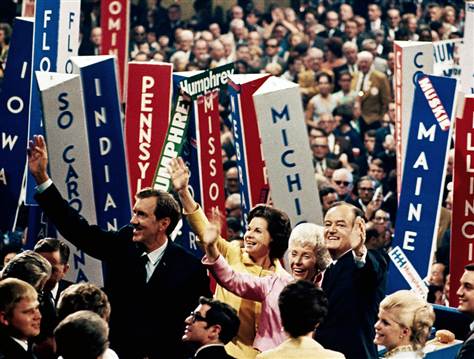 Hutchens had never been farther from home than Myrtle Beach, South Carolina, when he went to the convention. "I think it was one of the turning points of my life. I got to travel to this huge convention, and it gave me confidence to have a very successful career."
After graduating, Hutchens worked in public relations with an international chemical company before starting his own business. At one time, he owned a celebrity gym with Brad Pitt among his clients. Today, he's a consultant to the entertainment and hospitality industry in southern California.
"The wonderful liberal arts education I received at Wake Forest enabled me to have a successful, exciting life," he said. "I believe I owe it all to the experiences and people I came in contact with while at Wake Forest."