When NBC's West Coast "Today" anchor Natalie Morales interviews nominees and other celebrities on the red carpet at the Feb. 26 Academy Awards, she'll be taking cues from background information researched by a Wake Forest alumna. For Devin Williams ('16), Oscars prep is just one of her many jobs as a Page at NBCUniversal in New York City, as she describes in this interview with Wake Forest Magazine.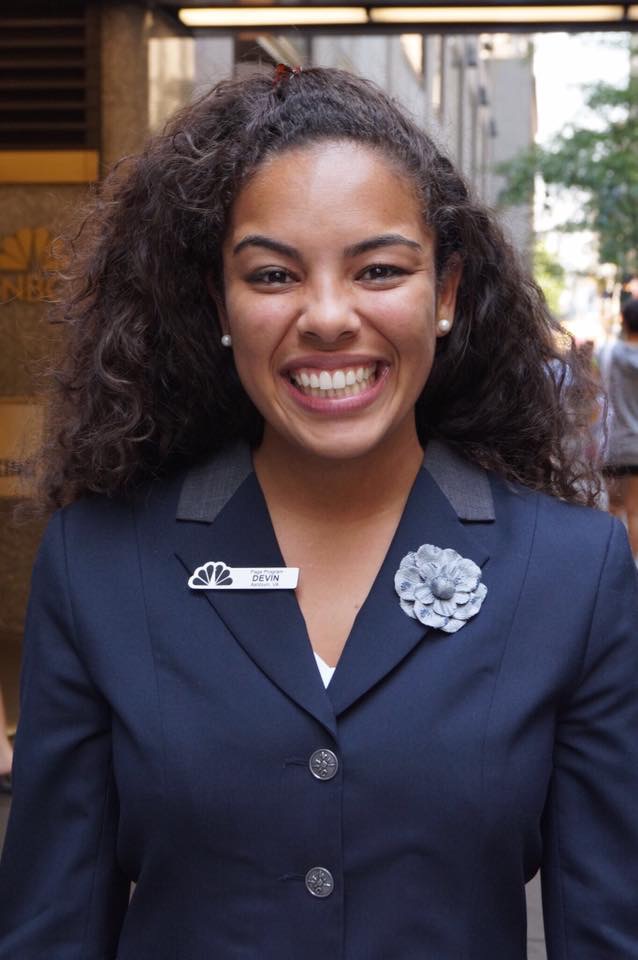 Tell us about your job at NBCUniversal.
I am a NBCUniversal Page in the premiere post-grad career development program, The NBCUniversal Page Program! I am an ambassador to NBC and work a variety of assignments that include giving NBC Studio tours to the general public as well as high-level executives and their family and friends, audience coordination for shows like "Saturday Night Live," "The Tonight Show Starring Jimmy Fallon" and "Late Night with Seth Meyers."
I also work a total of three, three-month assignments – one in an area of business, one in content and one in consumer within the company. This allows me to explore all of NBCUniversal's many properties and networks including the "Today" show, where I am now working in the booking department, as well as opportunities with USA Network, Syfy, Sprout, Focus Features, Universal Pictures, Universal Parks & Resort, Bravo, Oxygen, NBC News and more!
I knew I wanted to be a Page the moment I took the NBCUniversal tour on my 18th birthday after having stood on the "Today" Plaza with a big sign that said "I'm 18 TODAY," which Al Roker signed! After talking with the Page that led my tour I knew this was what I was meant to do as a lover of all things NBC television and media. I then made it my mission throughout college to network with as many pages as possible in an effort to set myself up for success for when it came time for me to apply post-grad. I majored in English and minored in Media Studies Communication and Film Studies, which has definitely helped in terms of my overall knowledge of the media industry.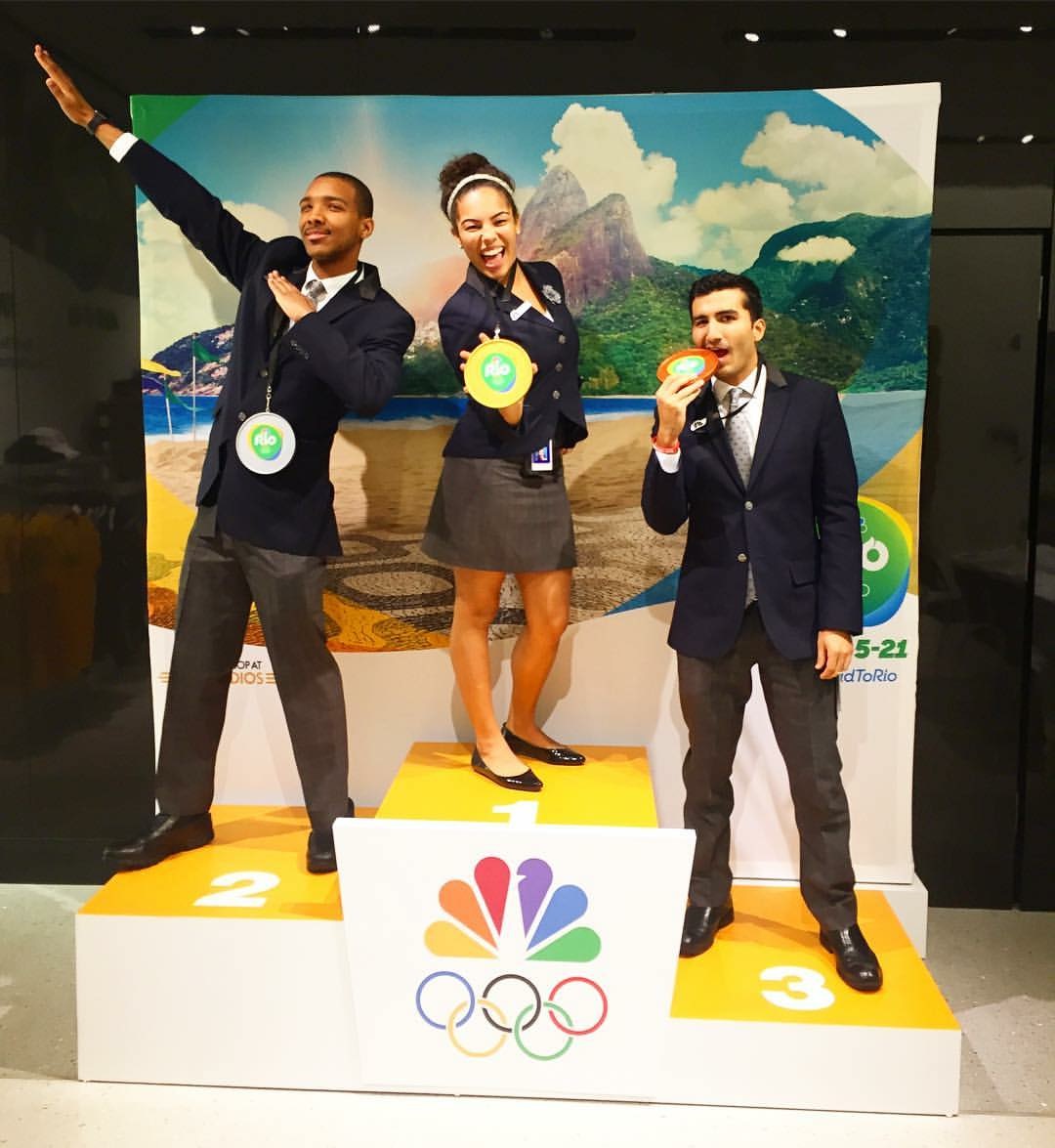 What makes the job exciting and rewarding?
Every day is different, which is the thrill of a lifetime working on a live morning show that I've grown up watching! It's so rewarding to watch a guest in studio promoting their passion, whether that be Gwen Stefani talking about her love of working on NBC's "The Voice" or Denzel Washington giving a knockout interview on his experience directing "Fences." To have seen both of those bookings come to fruition — from the beginning stages of talking dates with their publicists to then setting a date and pre-interviewing the day before the live segment — there is truly nothing like it!
I have had the honor of researching the nominees and presenters for the Feb. 26 Oscars ceremony so that our anchor has facts to reference on the red carpet when nominees and guests walk their way. This took time, watching various interviews with the nominees, to pull poignant and relatable quotes for the anchors to know, but it was also a lot of fun! I now know everything about every film and nominee and can't wait to watch! I also did the same project for "Today's" Golden Globe red carpet coverage so I now feel like a seasoned pro when it comes to pre-awards coverage research!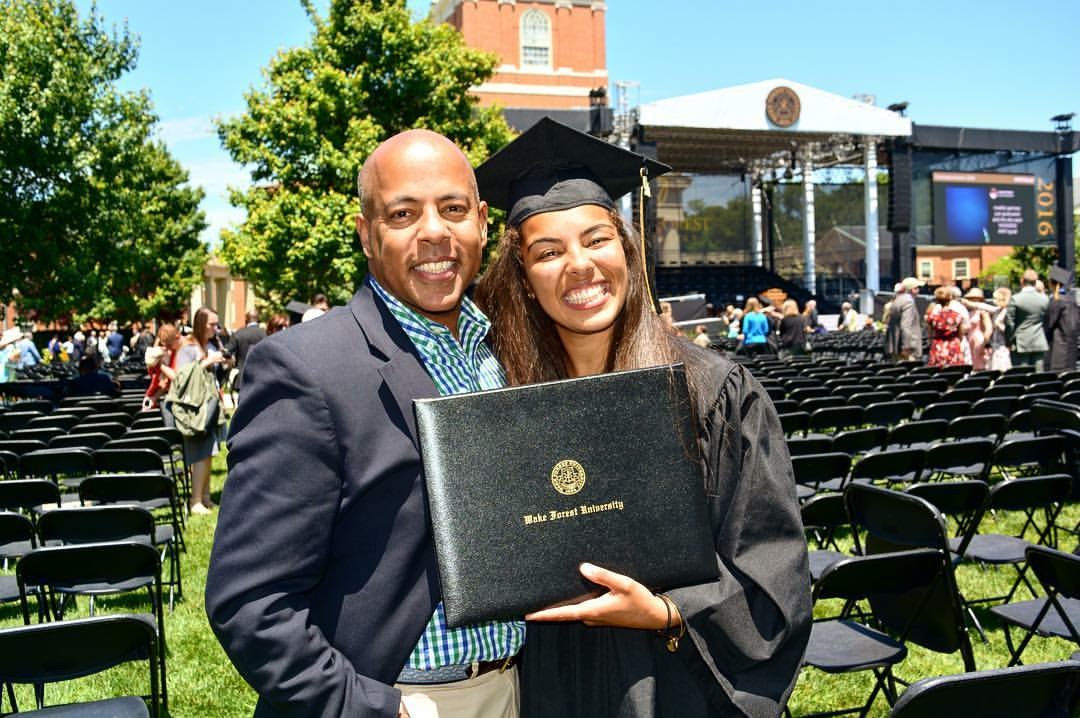 Where are you from, and what attracted you to Wake Forest?
I am from Northern Virginia in Ashburn, about 40 minutes outside Washington, D.C. Wake Forest struck me as the perfect balance of big school spirit and small class size that would provide me with incredible student-faculty relationships and academic attention you cannot always find at a bigger university. Wake gives you the best of both worlds as an ACC sports school in a comforting close-knit community, which I absolutely loved and still feel whenever I set foot back on campus. I was back on campus Feb. 17 for the Maya Angelou Hall ribbon cutting ceremony. It was so phenomenal to be a part of and it truly felt like I had come home.
How did your Wake Forest experience influence your career path?
I adored my time at Wake Forest and often share my favorite experiences with fellow NBC Pages and Page Program directors. Wake Forest taught me how to continuously push myself and reach for more, be more and love more. I am forever grateful to my film professor, David Lubin, and my English professor, Omaar Hena ('99), for placing a fire inside my mind and heart to strive to never stop learning and growing and experiencing life through novels and film.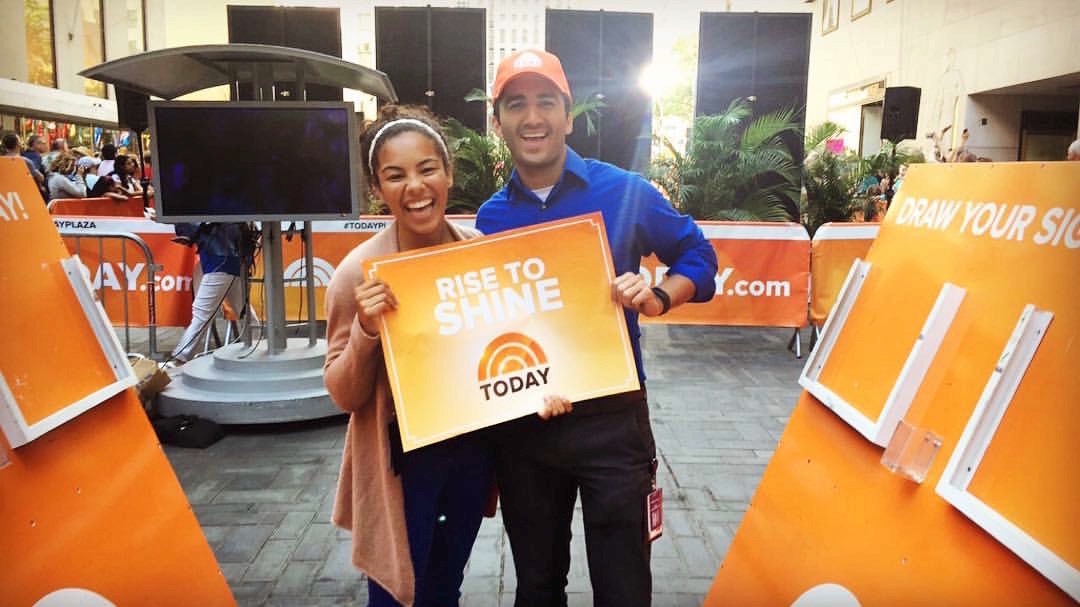 In five years where would you like to be, and doing what?
In five years I hope I am getting the stories that so desperately need to be told on air, as well as helping people promote their passions, either on "Today" as a supervising NBC News booking producer or digital media producer for a live show or brand I am passionate about. I am also very interested in digital branding and media in fitness!