Jeremy Essig ('00) doesn't know what he'll be doing in another two years, or another five, and he's fine with that. Because if you had asked him 10 years ago if he'd be going to grad school, or six years ago if he'd be playing in a garage band named Shark Dad, he would have told you what he'd tell you today: he prefers to do things on a whim, and he's made it this far without any issues.
A St. Louis-based journalist, guitarist and stand-up comedian whose style is described as "intelligent cynicism," Essig gave up years ago trying to define what "anything" is about. "It became 'unfun' to turn creativity into such a commodity where it's all figured out ahead of time," he says. Now, in the self-described "twilight of his 30s," he enjoys being creative in whatever way he wants and not worrying about what "it" all means.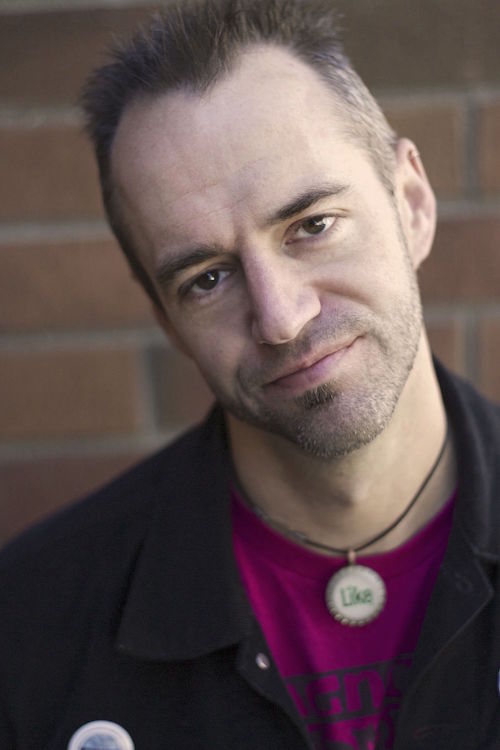 "For example, this was the last week of my life," he says over the phone from a bustling St. Louis restaurant that friends laughingly refer to as his office. "Saturday the band had a show. Sunday night I had a flight to Richmond to review Ryan Adams on tour. Tuesday I was back on a flight to St. Louis for band practice. Wednesday I did a comedy show. Thursday I helped a friend edit a writing project. Friday the band was in a recording studio." Add to this his own Pandora Channel and his podcast, "Trivial Matters," available on iTunes.
Essig spent a semester at Clemson before transferring to Wake Forest, majoring in psychology with plans for a master's degree. But along the way a friend kept urging him to get into comedy. He signed up for an open mic night and was invited to do a repeat show. So after graduation it was touring — not grad school — that became his life — so much so that after three nonstop years on the road from 2012-15 he cut back on travel. Now, in addition to performing stand-up he's a songwriter and guitarist for Shark Dad, described on Twitter as a "rollicking rock-and-roll band that doesn't take itself too seriously." The group has a new album coming out this year.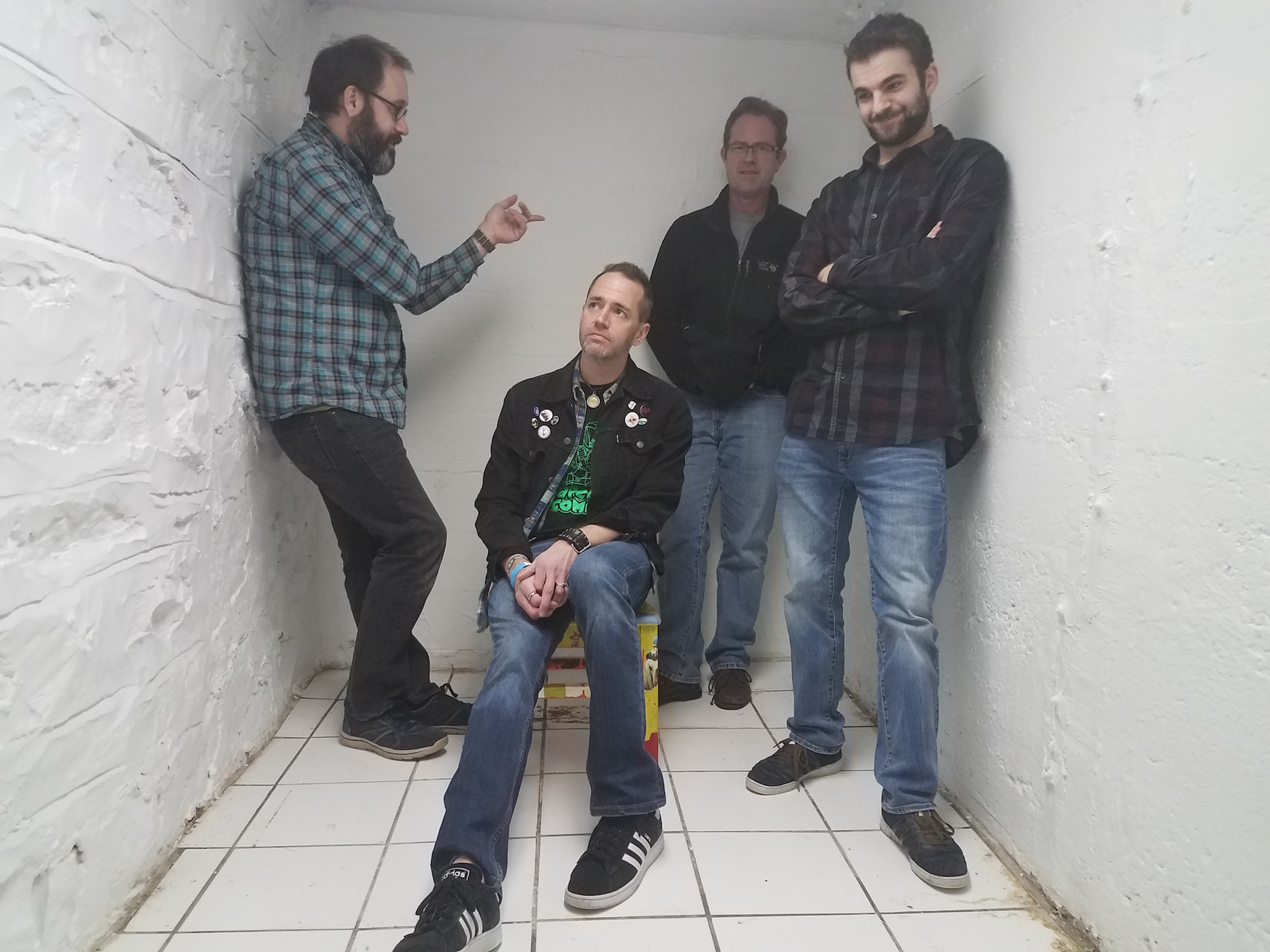 Writing, whether it's music or standup, is his therapy. The best thing about being creative is getting thoughts out and hearing from others who identify with him, whether they be college students or 60-year-old housewives from Iowa. Much of his comic material has roots in conversations or current events, says Essig, who was once a state government reporter and owned a suit. But his music has always come more from feelings than from facts. "I had a lot of emotion coming off relationships that I couldn't deal with correctly with stand-up," he says. "People don't necessarily want you to bum them out. Emotions in music can be allusions. Words in standup have to be what they mean for them to work."
When Essig first arrived at Wake Forest he had shoulder-length bleached blond hair and an armful of indie rock albums. He says the early days were not easy. He tried rushing a fraternity but it wasn't for him. There was an unsuccessful audition with the Lilting Banshees comedy troupe in which he gave a dramatic reading of a Bon Jovi song. "I thought that was super funny but they thought not as much." He performed a stand-up comedy gig on campus, remembering it as a "train wreck." Eventually he joined a campus band called The Flaming Moes — named after a cocktail recipe developed by Homer Simpson — and to this day he has fond memories of performances at Ziggy's.
Much of freshman year he felt a bit lost, wondering if Wake were the right place for him. Sophomore year he made friends in psychology class. "You start meeting people and you go, like, we're not all that different. You find your base. When I tour and see my Wake friends I feel lucky to have met them. It altered my perception on people and on life."
Ask Essig how long he's going to keep doing "this," and he responds, "I don't even know what 'this' is." He expects there will be another stand-up album. He has tried to write a novel and hopes one day to "have the discipline" to succeed.
"Thank God I'm terrible at visual art or I'd be doing that," he says. "I just like creating stuff."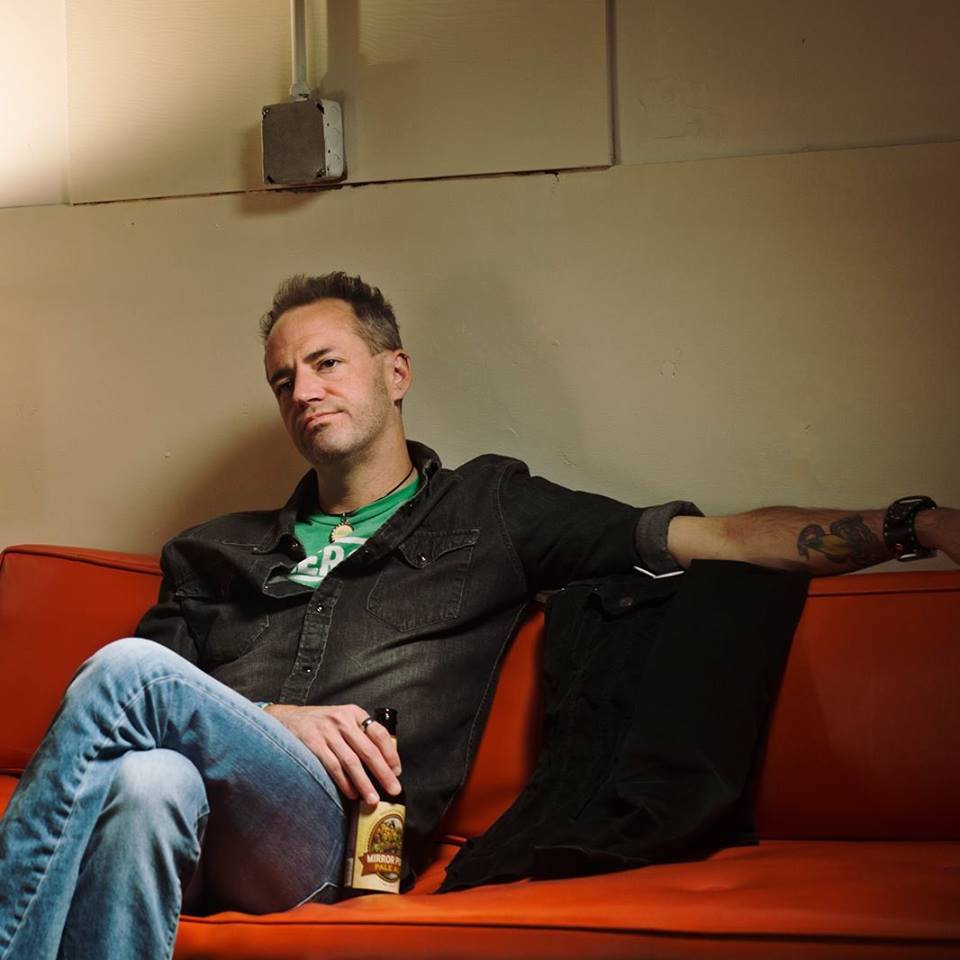 Find Jeremy Essig on Instagram and Twitter @jeremyessig.