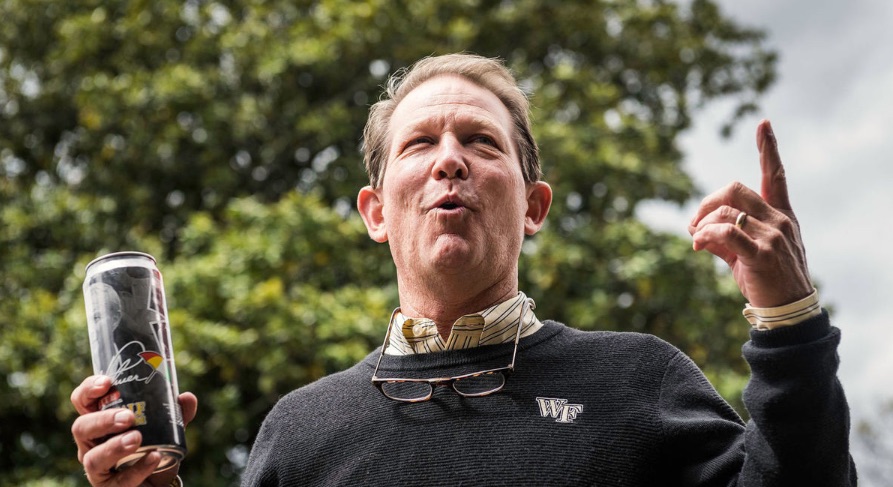 Wake Forest students making their way to classes on the lower quad Thursday afternoon got a surprise thanks to the late Arnold Palmer.
Students were given free cans of Palmer's legendary drink, the mixture of ice tea and lemonade known as the Arnold Palmer. The school was celebrating Arnold Palmer Day with a toast to "The King" who died at age 87 last September.
About 200 or so students were there for the toast, which was given by Wake Forest men's golf coach Jerry Haas ('85). "One thing about Mr. Palmer is he loved the Demon Deacons," Haas said about Palmer, who attended Wake Forest in the late 1940s and early 1950s before he turned pro and became a legendary golfer.
The event, which was in its sixth year, was put on by the Traditions Council at Wake Forest. What made it more significant this year was Palmer's death last fall.
"It's more special this year because it's a celebration of his life," said Ben Weekley, a junior who helped organize the event and is a member of the Traditions Council. "He did so much for Wake Forest and he's probably our most famous alum."
Palmer was also honored at the Masters on Thursday morning before the first round. He won the Masters four times and had been an honorary starter for the last 10 years.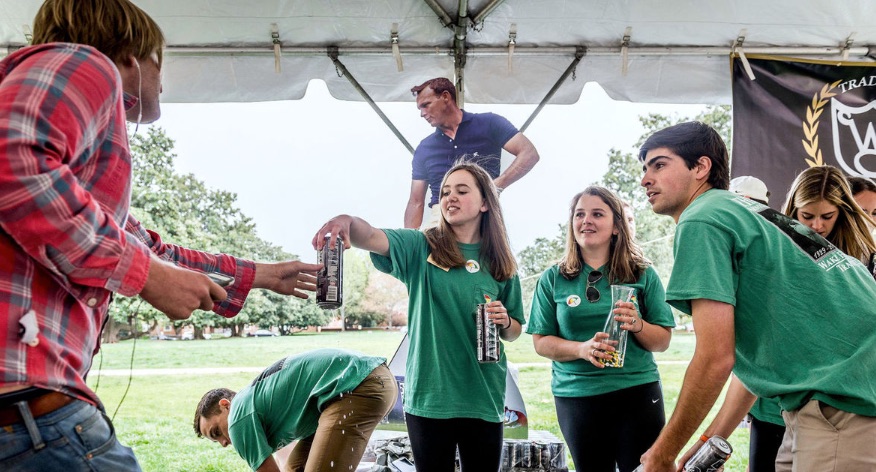 As part of the event, there were two birthday cakes students got to enjoy as they made their way between classes, and T-shirts were also sold to help raise money for a possible scholarship.
"With the T-shirt money we hope to someday have a Legacy Scholarship through the Traditions Council," Weekley said.
Several Wake Forest golfers from the women's and men's teams were on hand. Will Zalatoris, a junior playing on the Arnold Palmer scholarship, said it was a great way to honor Palmer.
"There was never really anything formal on campus after he passed away so this is a nice way to remember him," Zalatoris said. "I never did meet him but through letters and phone calls I got to know him well. And obviously being a member of the Wake Forest golf team, the first thing you think about is Arnold Palmer."
Cameron Young, who is also on the golf team, said the influence Palmer had on golf was big.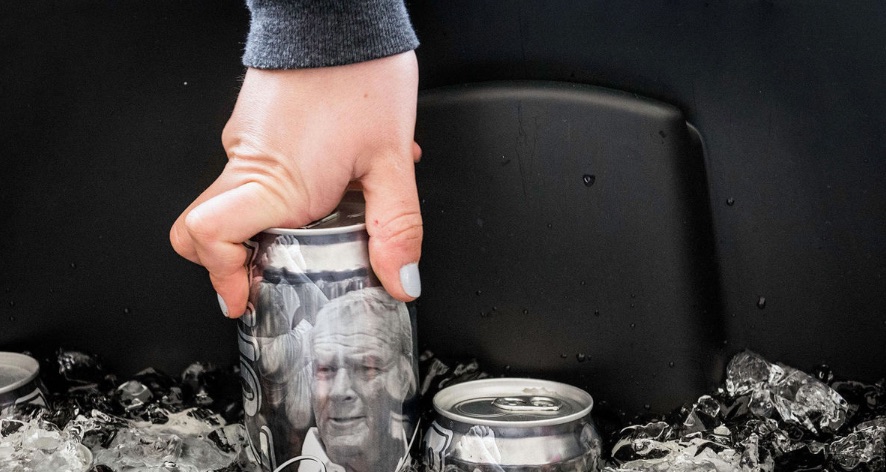 "He grew the game of golf for so many years and this tribute to him is nice," Young said. "It's a good opportunity for us to recognize what he did for us and we are giving back in a way by paying tribute to him."
Haas said what came through loud and clear with Palmer throughout his life was his love of Wake Forest. Palmer has a statue located at the Arnold Palmer Golf Complex on the other side of campus.
"He definitely loved Wake Forest and was a great ambassador to the school in the highest manner," Haas said. "He made golf cool and people related to him throughout his life."
With the first round of the Masters being played on Thursday, Haas said it was perfect timing for the toast.
"There's only one statue on campus, and it's the Arnold Palmer statue and that says a lot," Haas said. "And think about what an incredible golfer he was, but think about what an incredible businessman he was as well. That's also a part of his life that was tremendous.
"I mean, think about it, here we are all sitting around drinking an Arnold Palmer."
This story and accompanying photos were published in the Winston-Salem Journal on April 6, 2017. They are reprinted with permission. The photo of the Arnold Palmer statue at the top of this page is by University photographer Ken Bennett.