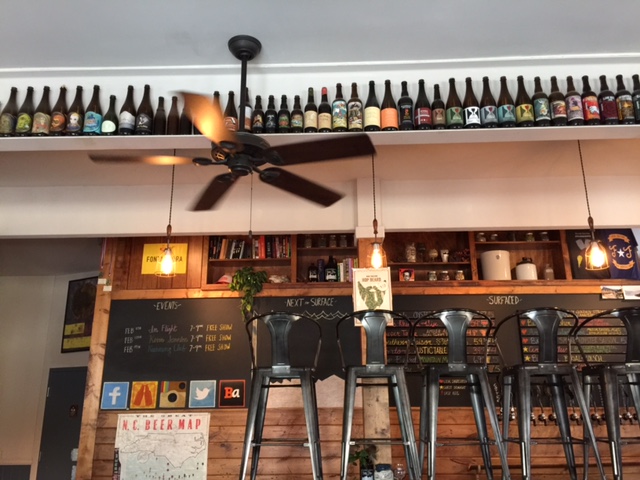 Early on a chilly winter morning in the beautiful foothills of North Carolina's Blue Ridge Mountains, most shops on downtown Morganton's historic town square are still shuttered tight. If you're hungry for a ham biscuit or a cup of coffee you may be in luck, but most businesses are still tucked under their indigo-sky blankets, slumbering in the shadow of majestic Table Rock.
Walk around the block to Green Street, though, and you'll discover activity in a place you'd expect to be bustling closer to happy hour. A renovated Trailways bus station houses Fonta Flora, the hometown craft brewery and taphouse, where local culture meets local agriculture and things are already hopping. Literally.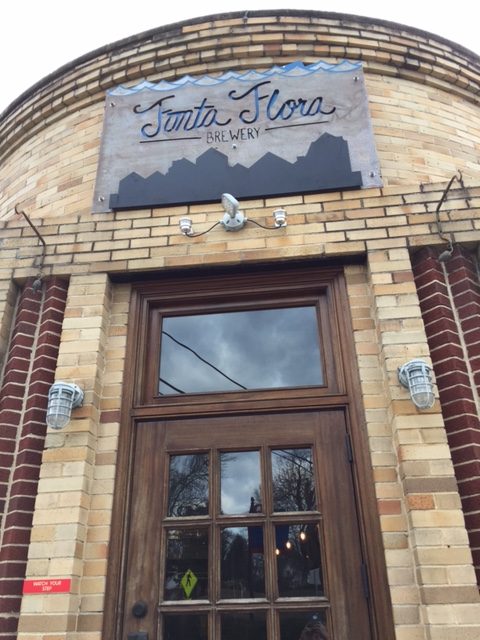 "Integrating the soul of agriculture with the artisanship of zymurgy to create a menagerie of rustic and savory libations," is how the brewery's social media describe its collaboration with local artists "to help conceptualize the notion that fermentation is yet another medium for creating art." That farm-to-bottle approach yields a high-end sustainable product with local flavor. On tap you might find Bread Tree, a brown ale made with roasted local chestnuts, or Ourcelium, a Belgian strong pale ale steeped in chanterelle mushrooms foraged in the mountains. Beets Rhymes and Life derives its glorious pink color and subtle sweetness from beets grown at a nearby sustainable farm; Rhythm Rug, an Appalachian Wild Ale, has a hint of touch of sweetness from local strawberries. Grains come from Riverbend Malt House in Asheville.
"We've created a brand around Fonta Flora that really stands for something as far as what we put in our product," said one of the brewery's four partners, David Bennett ('03, MBA '06), sitting in the tasting room amid sacks of malt and oak barrels containing Meemaw, a recently brewed red wine barrel-aged sour with local wild cherries, Montmorency cherries and cherry wood. "Lots of local ingredients, lots of natural ingredients … we're very tied to the local farming communities as far as what they can provide for us. We're creating micro-economies around our business at a very local level." Brewing is fundamentally agricultural, said Brewmaster Todd Boera, and so having the chance to take it back to its agricultural roots is pretty awesome. "It's our mission not only to make some badass beers but to really put the agriculture front and center," he told Draft magazine. "It's time-consuming and methodical and painstaking, but at the end of the day, it ends up creating a product that has quite the story to tell."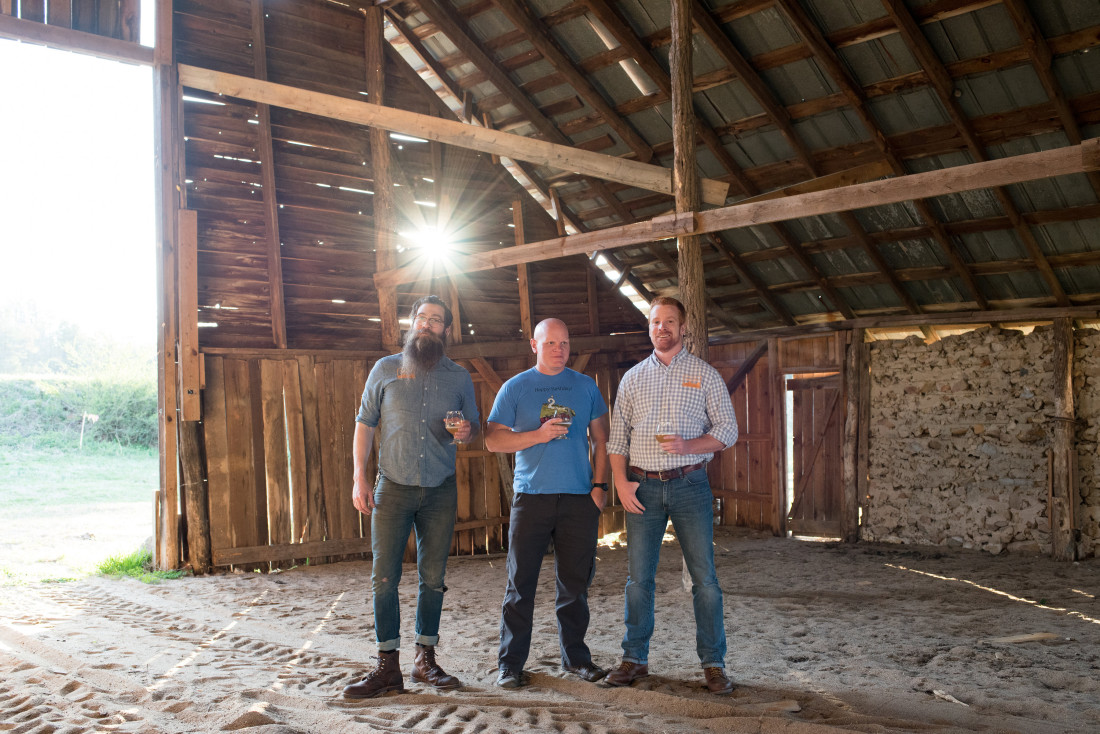 When David and his brother Mark ('97, MBA '04) opened Fonta Flora along with Boera and alumnus Michael Kren ('03), they wanted to create a combination of the modern American craft brewery and a British public house. "The pub culture was always important to David and I, as we grew up in an English family, and we always loved the communal atmosphere of small pubs in England," said Mark. "Combining this with a craft brewery that focuses on using local, organic and sustainably harvested ingredients gives Fonta Flora a unique business model that works well with our local community."
According to the North Carolina Craft Brewers Guild the state has 203 craft breweries and brewpubs, more than any other in the South. The number has tripled since 2010, and the annual economic impact of North Carolina-produced beer is estimated at $1.2 billion in wages supporting 10,000 jobs. The craft beer industry reflects the state's agricultural heritage and its abundance of local ingredients including sweet potatoes, kumquats, sorghum, blueberries, blackberries, persimmons, barley, wheat, rye and hops. The State Fair added a North Carolina Brewers' Cup to its competitions, and three major craft breweries — Oskar Blues, Sierra Nevada and New Belgium — all chose the state for major expansions.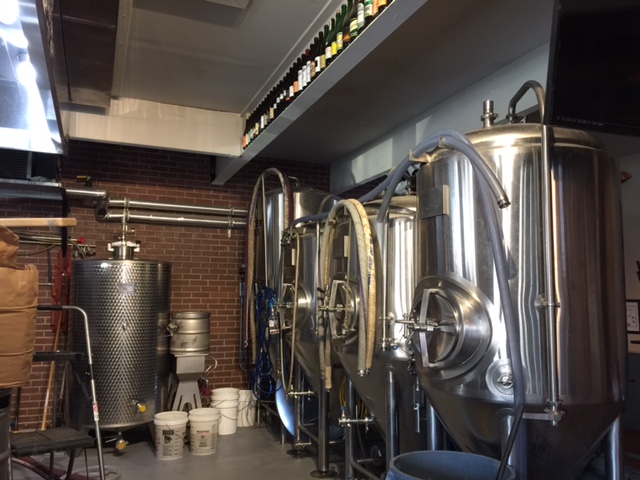 Fonta Flora, which opened in 2013, is named after a multicultural sharecropping village now submerged beneath Lake James, outside Morganton near Nebo. The settlement was flooded in 1916 by the power company to bring electricity to the Catawba Valley. "We wanted to find a historic name relevant to the community," said Mark Bennett.
The brewery partnered with the Foothills Conservancy of North Carolina to purchase property, including Whippoorwill Dairy Farm, just outside Nebo and about three miles from the historic Fonta Flora site. The brewery purchased eight acres, and Foothills Conservancy purchased 40 acres which were donated to Lake James State Park.
The result is a second brewery, expected to open this summer, on a farm site nestled against protected state parklands. It was important to memorialize the lost village, said the Bennetts, who were intrigued with the romanticism and folklore associated with the farm, and the opportunity to build their second brewery in the same valley where the Fonta Flora settlement existed.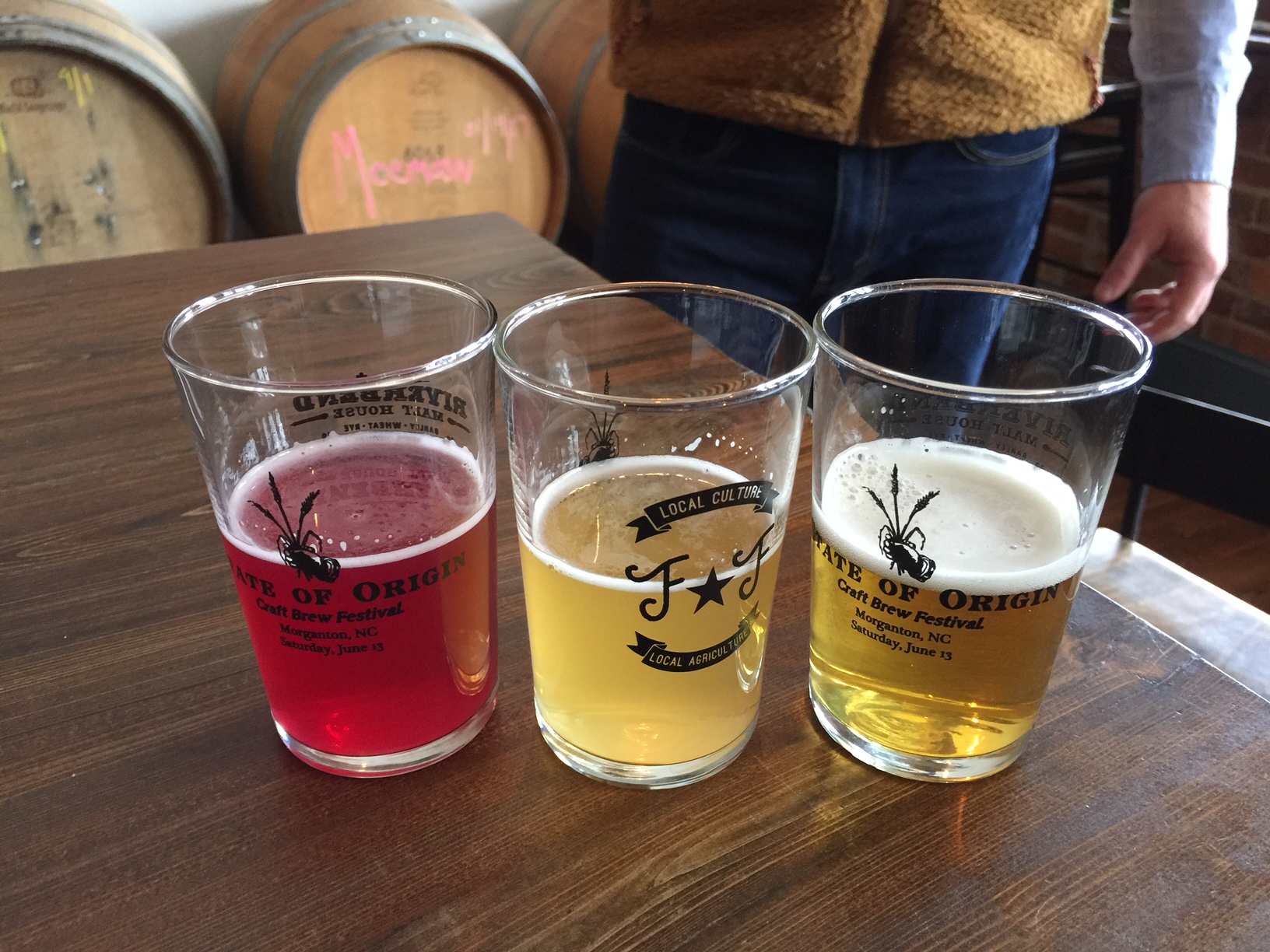 Historic structures at the new facility were preserved and renovated with historically accurate materials when possible.  A barn houses the production floor and what is now the barrel cellaring/packaging area was once a stacked stone milking parlor. Farming the property allows Fonta Flora to grow much of its own produce and fruit, as well as hops and grains. The partners envision the brewery as a community meeting place, much like an English pub. The bar is accented with tin from a local barn; door handles and taps were hand-forged by an area blacksmith.
Another way Fonta Flora supports the state and local economies, said David, is through collaboration with Western Piedmont Community College's agriculture program to provide opportunities for beginning farmers. "The hardest thing for a young farmer is you have to sell your product. You can be great at working the soil but if you can't go to market you're hard-pressed to succeed," he said. "So it benefits us because we are staying true to what we want to do. But it also ripples into the community."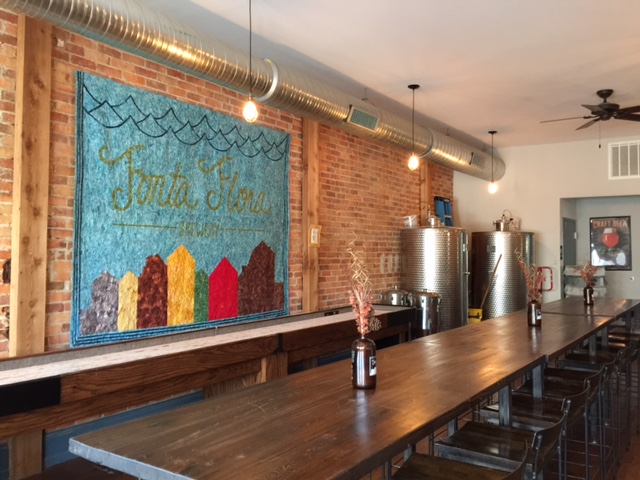 Those ripples are felt by artists like those at Woolly Press in Asheville, who designed the brewery's "sunken village" logo along with illustrations for its distinctive bottle labels and apparel. The brewery hosts community events such as the Funk and Monk celebration (local artwork, music and beer); "Pub Theology: Beer, Conversation and God" (all perspectives welcome); Paint & Pint night, craft projects facilitated by a local art studio; and performances by area musicians. The brewery even gives back literally, said David, by setting buckets of spent grain, a byproduct of the brewing process, out on the Green Street sidewalk to be picked up and repurposed by farmers.
What started out as a focal point for the local community now attracts tourists and beer aficionados searching for that taste they haven't had before, said David, pointing out that Fonta Flora is a headliner at Morganton's annual State of Origin craft brew festival showcasing breweries that embrace North Carolina flora and fauna in their products. That's good news for Morganton-area shops, restaurants and the hospitality industry. "We'll come in here on Saturday and Sunday and we won't recognize a soul … it's all travelers who've booked beer tours or heard about the brewery by word-of-mouth or social media. For our small town here it's kind of neat to have that draw."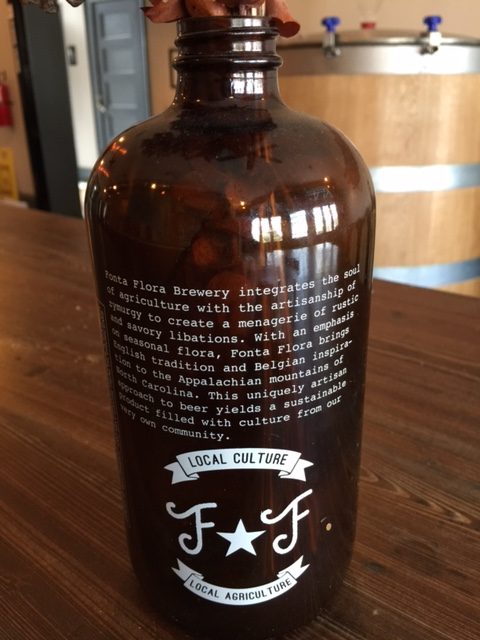 There are many reasons to love Fonta Flora, said Bob Pickett ('06, JD '08), but the greatest is the beer. "They are making some of the best beer in the world; it has been really exciting to see it grow from a conversation in a bar to opening night to what it is today." Pickett, a loyal patron when he lived in Morganton, is chief attorney in the Office of the Attorney General on the island of American Samoa. One of the things he misses most is being thousands of miles away from his favorite neighborhood taproom.
The beautifully designed space draws a crowd of all backgrounds and ages — locals as well as travelers, said Pickett, and is a successful business committed to benefitting the community. "Fonta Flora regularly opts for local and/or superior ingredients, even if they cost more. In addition to the ingredients they purchase, they raise community awareness of local agriculture and options to buy locally," he said. "People regularly come to town just to stop at the brewery. It's a place to gather and a point of civic pride."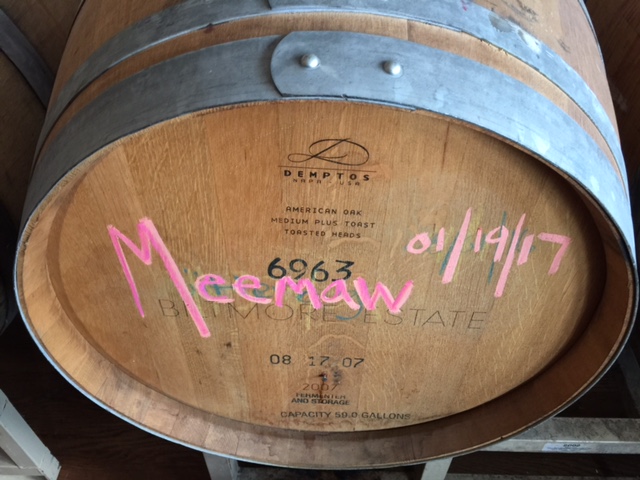 "The amount we put into our product through costs of raw ingredients is astronomical compared to the rest of the industry averages," David said. "That alone is mind-blowing. I'm sure some of my business school teachers — especially finance — would shake their heads at some of the things we do." The brewery is taking a progressive approach to growth (very sustainable, very organic), and consumers won't see their beer in every store. "We're not looking to change our formula just because we're growing."
Said Mark, "I think David would agree that Wake Forest provided us with a fantastic education, but more importantly it gave us a lot of confidence to be entrepreneurial and start several businesses. Whether it is working on a business plan or an idea, I often find myself referring to class notes or case studies from MBA school. I attended the Executive MBA Program and earning that degree was one of the better decisions I have made. I really feel that the school provided me with an excellent education and has opened several doors in my career."