Tycely Williams ('97) breezes into the room and grabs my hand with a firm shake before excusing herself to greet those lingering to meet her. I watch her sweep through the crowd like a petite force of nature, leaving a string of smiling faces in her wake. She has a knack for making people laugh or smile, although none can match her 100-watt beam. This dynamism defines her on each side of the podium.
Williams, vice president of development for YWCA USA, jetted back to her alma mater twice this spring for three events: her service on the Greek Alumni Advisory Board, as a headline speaker for students and others attending the 2017 Women's Leadership Symposium sponsored by the Women's Center and the Office of Student Engagement and as a keynote speaker for alumnae at WAKEWomen's Weekend.
Over the course of her talks and her time with me, Williams offered advice about leadership, philanthropy and Pro Humanitate, the University's motto.
"Pro Humanitate," she says, "hinges upon the realization that we coexist with other people who want to be loved, want to be respected, want to be valued."
Leadership, she says, at its best is not about "positional power" or a job title. She tells students, "You are a leader no matter where you sit — be it your birth order in your family, be it where you are in the classroom. No matter where you find yourself when you leave Wake Forest, you have the ability to lead."
"It was my first time seeing her in a professional space," her former communication professor Mary Dalton ('83) says. "I was impressed by her wisdom — gravitas — that only comes from being out in the world and doing new things."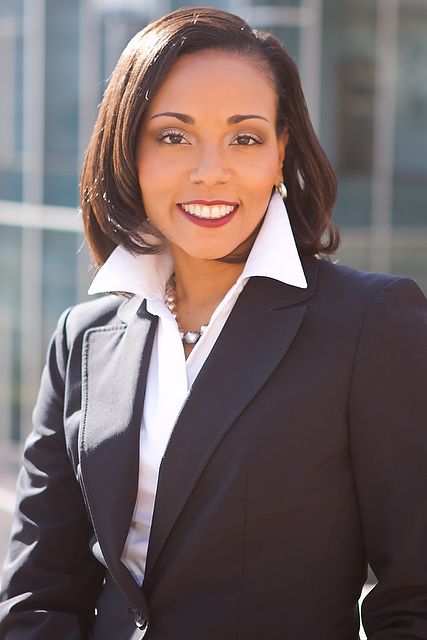 Growing up in Birmingham, Alabama, Williams seemed destined to lead and to attend Wake Forest. She set her sights on the University at 16 after visiting campus for her high school debate program. Once enrolled she became a sportswriter for the Old Gold & Black, a member of the Lilting Banshees, a Tri Delta sister and a communication major with a journalism minor.
"She's always been a force of will," says Professor of Communication Allan Louden. "She can hear an argument, form an argument, which makes her doubly dangerous or effective — depending on your point of view."
The nature of Wake Forest, Williams says, defined her college experience. "Wake Forest is a culture of kindness, and we carry that spirit wherever we go. We can all understand a professor or student or administrator who made us feel special. We have to carry on that very tradition of taking the time for authentic relationship-building."
She set out from college to build relationships and give back. She ran a community dance studio for four years before returning to her hometown to work for a Fortune 500 company that refurbished and distributed computers to underserved areas. She wanted further personal and professional development, so she moved to Washington, D.C., where she has run an independent consulting agency for fundraising and board development and worked for the YMCA and the American Red Cross before joining YWCA USA as a vice president in 2016. She has volunteered with Monument Academy Public Charter School and the Junior League of Washington, whose chapter she will lead in 2018-19 — the first woman of color to have that role.
Her words to students rang true: "We need to look within ourselves to be mindful that we have good ideas, that we have logical reason to think that we can do something that has never been done before."
I asked Williams for one last lesson about leadership. Her answer was simple. It is about "positioning others," she said, ensuring that those around us have what they need to be healthy and happy. From my experience, she has a knack for that.