It's affectionately known as the "ghost-baby painting." In 1809, Gilbert Stuart painted a portrait of "Mrs. Harrison Gray Otis" (Sally Foster) and her young son, Alleyne. No one knows why, but he painted over Alleyne. If you look closely, you can see his head beside her right shoulder.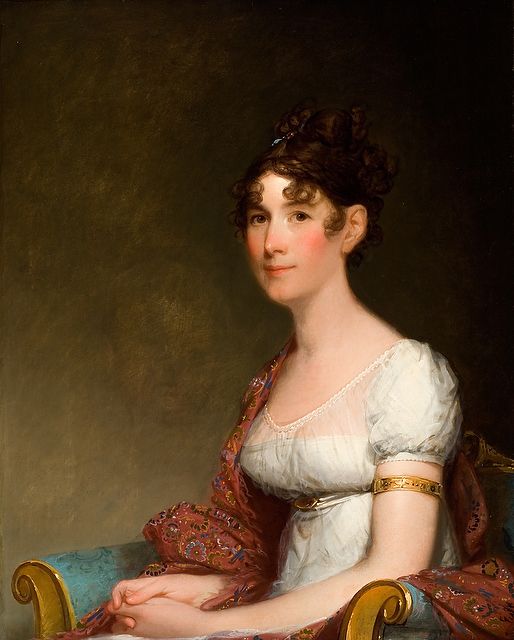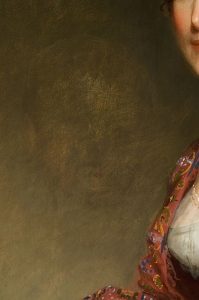 ---
Fragments of the shell casing from the bullet that killed Zachary Smith Reynolds are in the Reynolda Estate archives. Reynolds, the youngest child of R.J. and Katharine Reynolds, was shot in the master bedroom in 1932. The bullet was never found. A grand jury indicted Smith's wife, Broadway torch singer Libby Holman, and his friend Ab Walker, but the murder charges were later dropped, partly at the request of the Reynolds family. It was never determined if his death were an accident, suicide or murder.
---
Reynolda House cost $200,000 and took three years to build from 1914 to 1917. The "bungalow" had 64 rooms, including eight bedrooms and 14 bathrooms, and the most modern conveniences available including an elevator, telephones, dumb waiters, a central vacuuming system and an ice-block air-conditioning system.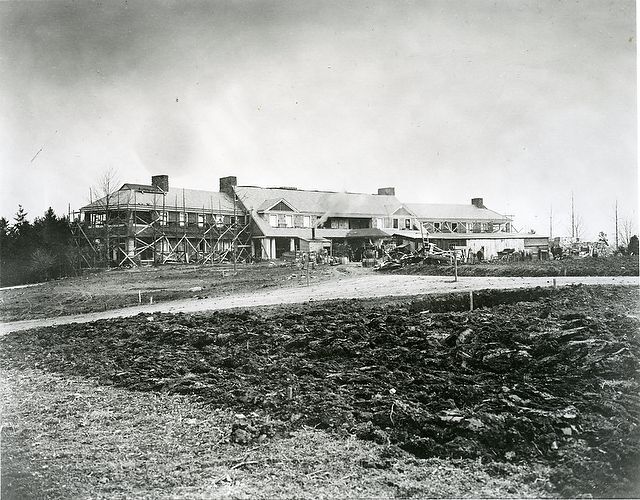 ---
Reynolda House lends its Georgia O'Keeffe masterpiece, "Pool in the Woods" (1922), to other museums more often than any other work in its collection. The painting recently traveled to the Tate Modern in London and the Brooklyn Museum; it returns to Reynolda House in August for the exhibition, "Georgia O'Keeffe: Living Modern."
---
Before he spoke at the groundbreaking for Wake Forest's new campus in 1951, President Harry S. Truman ate lunch in the reception hall and took a nap on the leather sofa in what had been R.J. Reynolds' study.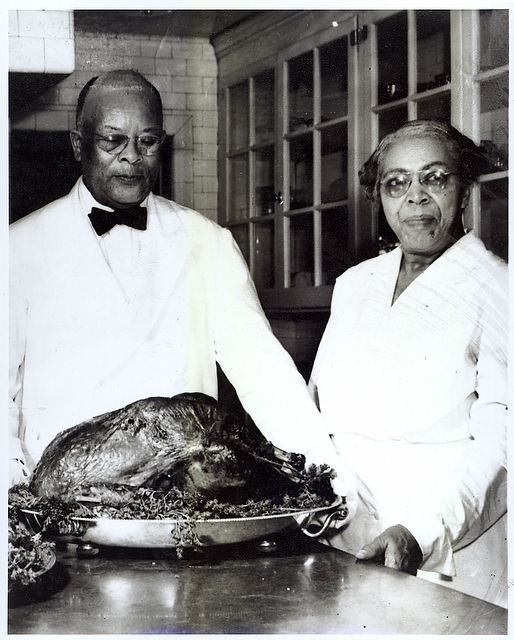 ---
Reynolda House opened as a museum in 1967 with nine paintings; today the collection has 200 works of art. Because only about a quarter of the collection can be displayed, pieces rotate frequently, meaning you might miss works by Robert Rauschenberg, Andy Warhol, Jasper Johns and Mary Cassatt.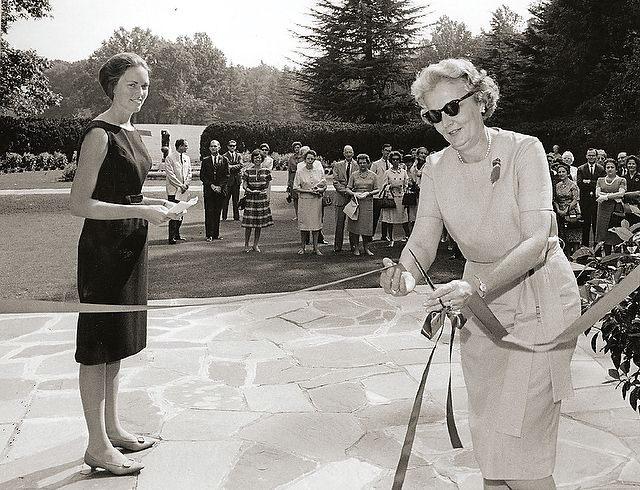 ---
The Reynolda Estate was originally called Maplewood Farms in the early 1910s because of the maples that Katharine Smith Reynolds planted along the road leading from Winston-Salem. A few original maples still line the road.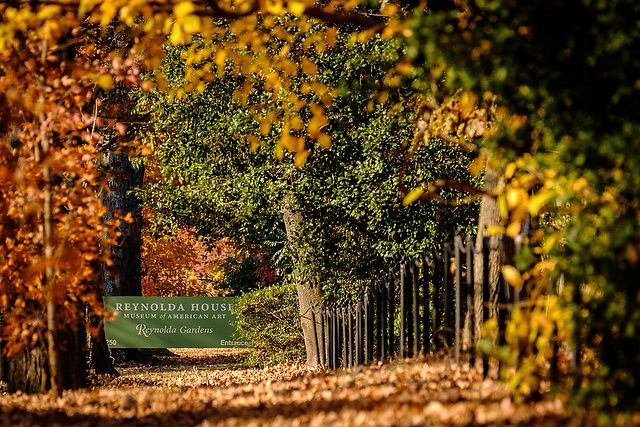 ---
Man-made Lake Katharine was once a 16-acre lake stocked with fish. It was dredged for the first time in 1924, 11 years after it was first constructed. Runoff from the construction of Wake Forest's new campus filled the lake again in the 1950s. Today the area serves as valuable wetlands for study by professors and students.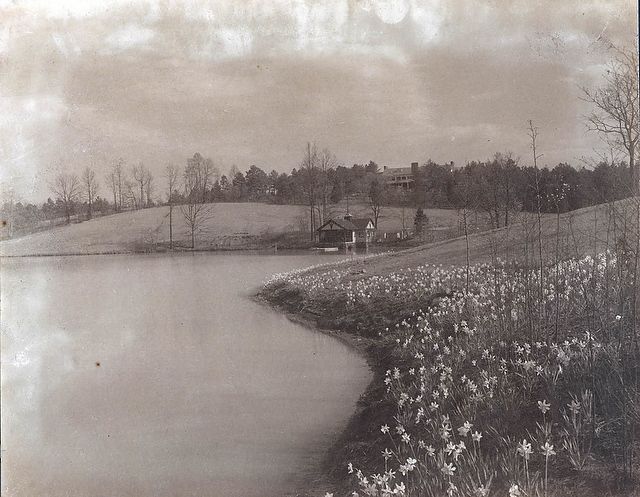 ---
Reynolda Village was modeled after an English village with a dairy, stables, barns, school, post office and a church and houses for the family's chauffeur, stenographer and other employees. Some African-American workers lived in the nearby Five Row community, named for the two rows of five houses on each side of the street. Five Row was torn down in the 1960s for construction of Silas Creek Parkway.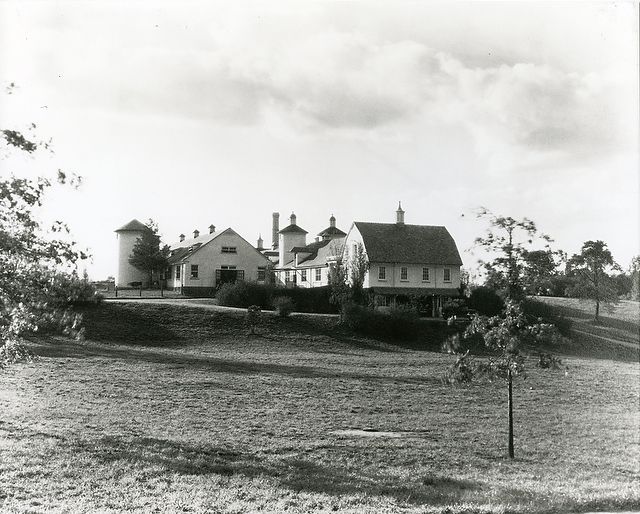 ---
The Reynolda Estate originally encompassed 1,067 acres, stretching from what is now Kent Road to Polo Road and from University Parkway to Reynolda Road. The land today includes Wake Forest's Reynolda Campus, Graylyn International Conference Center, a golf course, two schools and several neighborhoods.