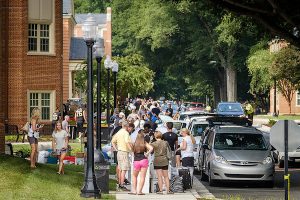 Wake Forest welcomed the Class of 2021 on a gorgeous, albeit hot, August day during freshman move-in. More than 1,350 first-year students from 45 states and 29 countries moved onto campus on Wednesday, Aug. 23.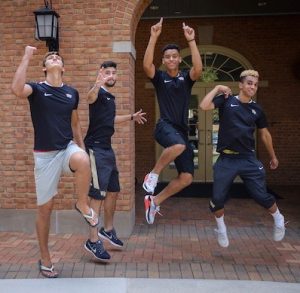 Two-hundred twenty-four freshmen moved into the new Maya Angelou Residence Hall, the first campus building named for an African-American and the second residence hall to bear the name of a female professor. The residence hall includes a classroom, study spaces, a media/game room, kitchens and a recreation lounge.
Many new Deacs are part of a long legacy, continuing their family tradition of becoming Wake Forest graduates. Walking through the dorms of South Campus, we had the opportunity to meet several of these legacy families, learn about their experiences and hear their advice for the new Deacs in the family.
Freshman: Caroline Miller
Hometown: Cold Spring Harbor, NY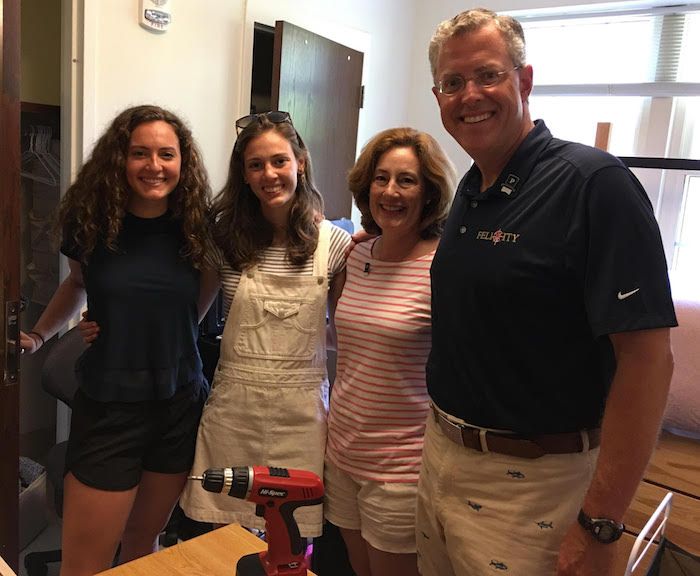 Caroline is the third sibling to attend Wake Forest, following her brother, John ('14), and her sister, Julianna ('17). Her story doesn't end there. Both of her parents are alumni: John Miller ('87) and Bowen Brooks Miller ('87). Her grandfather, Craven Brooks Jr., graduated from Wake Forest College in 1954 with a business degree.
John and Bowen, what advice do you have for Caroline? "Say yes when you are invited to do something, even if you feel corny doing it! Try something new and fun!"
What will you miss most about your daughter? "We will miss most our bedtime chats with Caroline!"
Bowen, what was your favorite spot on campus? "The racquetball courts where John beat me; the Sigma Pi house where we danced all night!"
 Caroline, what item did you bring from home that you felt you couldn't live without? "I brought my favorite stuffed animal with me to school, because he is a piece of home."
Freshman: Ceci Kammire
Hometown: Lexington, NC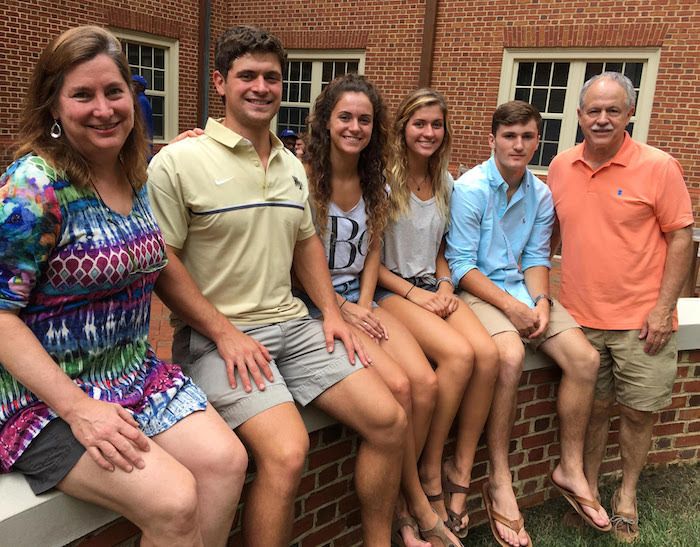 Ceci joins her older brother, Daniel, who's in graduate school, and sister Maria, a rising senior, at Wake Forest. Her parents are double Deacs: Gordon Kammire ('79, MD '83) and Leslie Danese Kammire ('82, MD '86).
Gordon and Leslie, what advice do you have for Ceci? "Be kind to one another – everyone is going through some kind of struggle."
What will you miss most about your daughter? "Sitting on her bed at night and hearing about her day."
As alumni, what was your favorite spot on campus? "The Quad – best place to talk to people."
Ceci, what item did you bring from home that you felt you couldn't live without? "My art supplies as I love to paint."
Freshman: Anna Crumpler
Hometown: Bethlehem, PA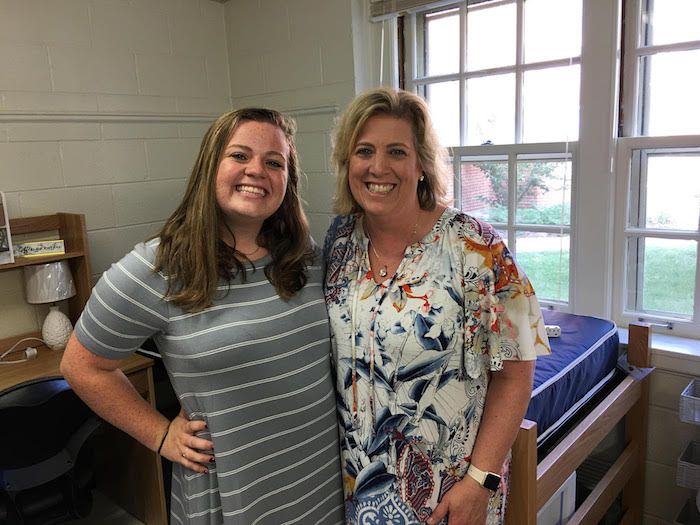 Parents Marnie Mullen Crumpler ('90) and Mark Crumpler helped move in daughter, Anna. She joins her brother, John, a sophomore at Wake Forest. Anna's grandfather, Frank Crumpler ('57), was in the first class to graduate on the new campus after the college moved from Wake Forest to Winston-Salem.
Freshman: Drew Butler
Hometown: Austin, Texas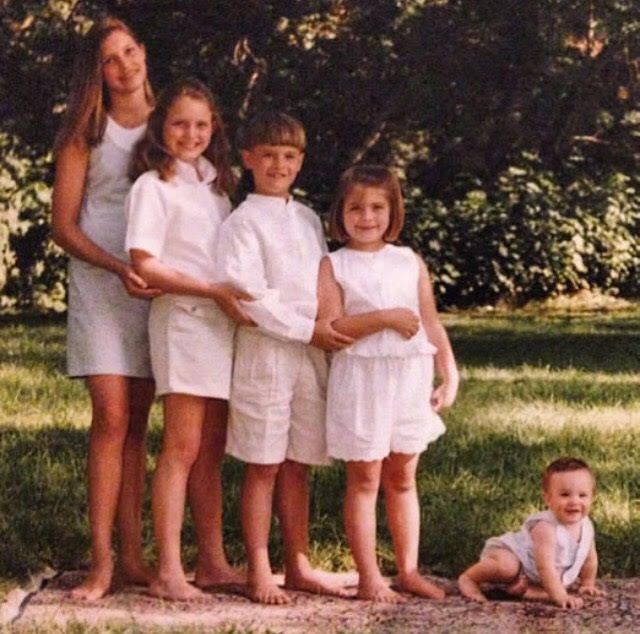 Drew is the youngest of five Butler kids attending Wake Forest, following Ali Williford ('09, MAM '10), Anna ('11), Duncan ('13) and Sarah ('16).
How does it feel to be the fifth "Butler kid" attending Wake Forest? "Well, to understand my position, it's important to note the 12-year age gap between Ali, my oldest sibling, and me. That said, I became a Wake fan when I was 6 years old because of Ali, and my passion for Wake only increased when Anna, Duncan and Sarah decided to attend. So, now, getting to attend and experience Wake for myself feels, to put it simply, like a long time coming."
Have any of your sisters or brother given you advice as you enter your freshman year? "I am very lucky to have four older siblings graduate from Wake because, yes, they offered me lots of advice over the years. Thanks to their wisdom I am aware that Wake, or 'Work' Forest, is a challenging school academically; however, this is a necessary evil because its rigor yields positive results in terms of students landing respectable jobs after college."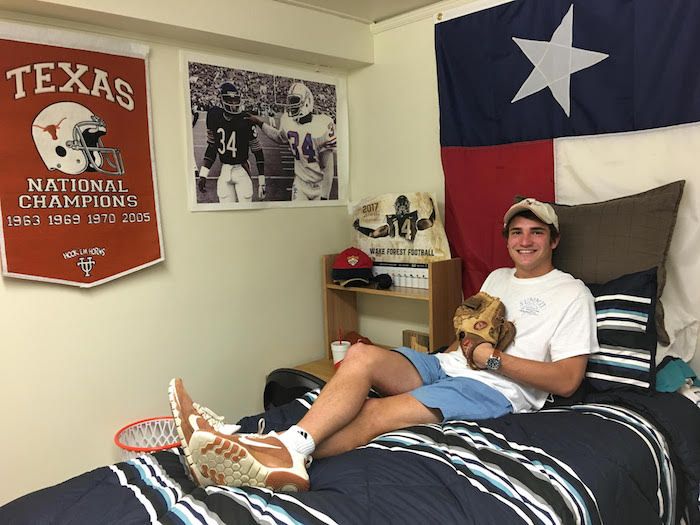 What item did you bring from home that you felt you couldn't live without? "One item that I had to dedicate packing space for was my Nokona baseball glove. I've had it since second grade; I used it from Little League until my final game in high school, which is an abnormally long time to use the same glove. Safe to say it's quite broken in. Moving from Texas to North Carolina was the most dramatic change in my life up to this point, so my Nokona will serve as a nice symbol for continuity and a nostalgic reminder of my home and childhood in Austin, Texas."
Freshman: Cameron Smith
Hometown: Raleigh, NC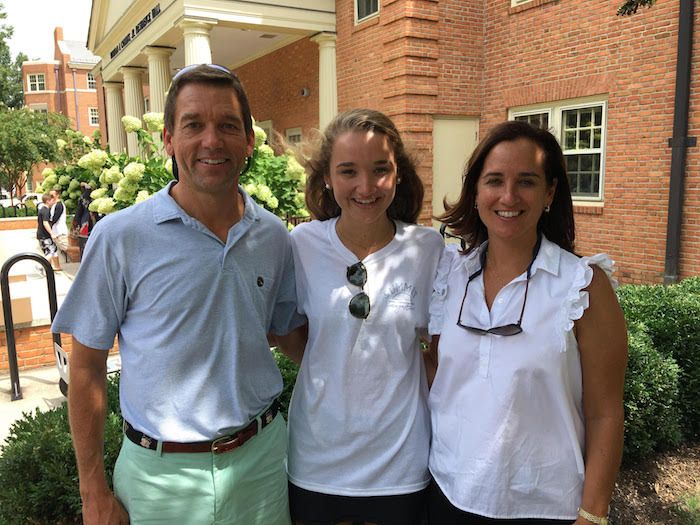 Cameron is the first of her siblings to head off to college. Her parents are Mike Smith ('89) and Mary Dee Andrews Smith ('93). Mike was president of Student Government and one of the students who helped bring the 1988 Presidential Debate to campus.
Mike and Mary Dee, what advice do you have for your daughter? "Try new things. Get to know your professors. Make new friends. Get out of your comfort zone. Get plenty of sleep. Enjoy Wake Forest's beauty."
What will you miss most about Cameron? "Since Cameron is our eldest, there clearly will be a void of activity and conversation. We mostly will miss her smiling face and joyful presence."
Mary Dee, what was your favorite spot on campus? "Daily walks across the Quad to check my post office box and the pre-midnight Double Deacon burger at the snack pit."
Cameron, what item did you bring from home that you felt you couldn't live without? "My pictures of my family and my pillow. More than anything, I will miss my family."
Freshman: Diana Welliver
Hometown: Westminster, FL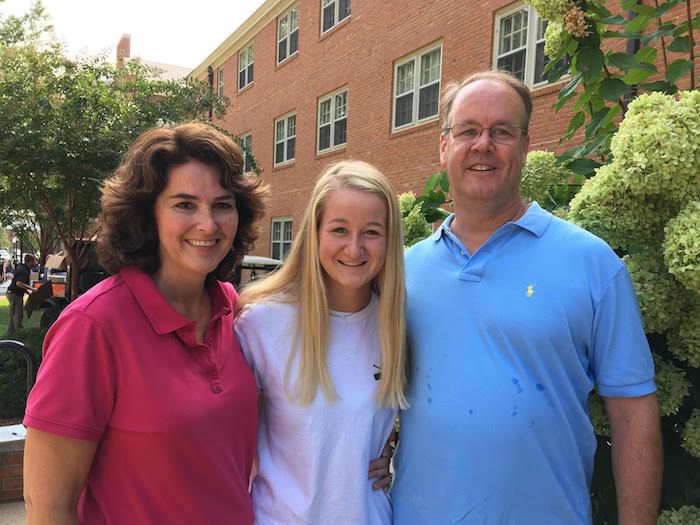 Alumni parents Tom Welliver ('87) and Margaret Demopoulos Welliver ('88) moved in their daughter, Diana. Margaret's advice for Diana: "College isn't just about grades and classes, but the lifelong connections you make." Diana brought her lacrosse stick from home and is hoping to play for a club team.
Freshmen: Sarah MacArthur and Kate Snyder
Hometowns: Beaufort, NC, and Dunwoody, GA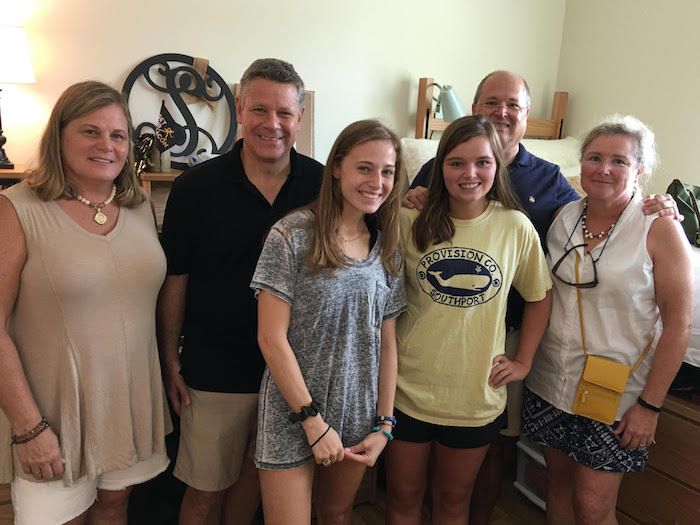 Rob MacArthur ('85, MS '89, MD '94) and Jim Snyder ('86) were suitemates in Kitchin Hall one semester. Their daughters, Sarah and Kate, were randomly selected to room together this year. During move-in, Rob and Jim reminisced about the old dorms they lived in and the lack of air conditioning! Moving Sarah and Kate in to the new Maya Angelou Residence Hall was eye-opening to how much dorm life has changed. Kate chimed in, "And now we have our own thermostat!"
Rob and Frieda, what advice do you have for your Sarah? "Get out of your comfort zone and be open to new ideas and diverse perspectives. Your goal should be to become an educated and informed adult – embrace education as opposed to obsessing about career. Do your best but please don't worry about being "the" best. Everyone else worked hard to get here, too."
What will you miss most about Sarah? "Her everyday presence in our lives, both the good days and the bad days. Our life is richer just having her there."
Rob, as an alumnus, what was your favorite spot on campus? "Sitting on the Quad (Hearn Plaza) when the carillon is playing."
Freshman: Clay Cain
Hometown: Gainesville, FL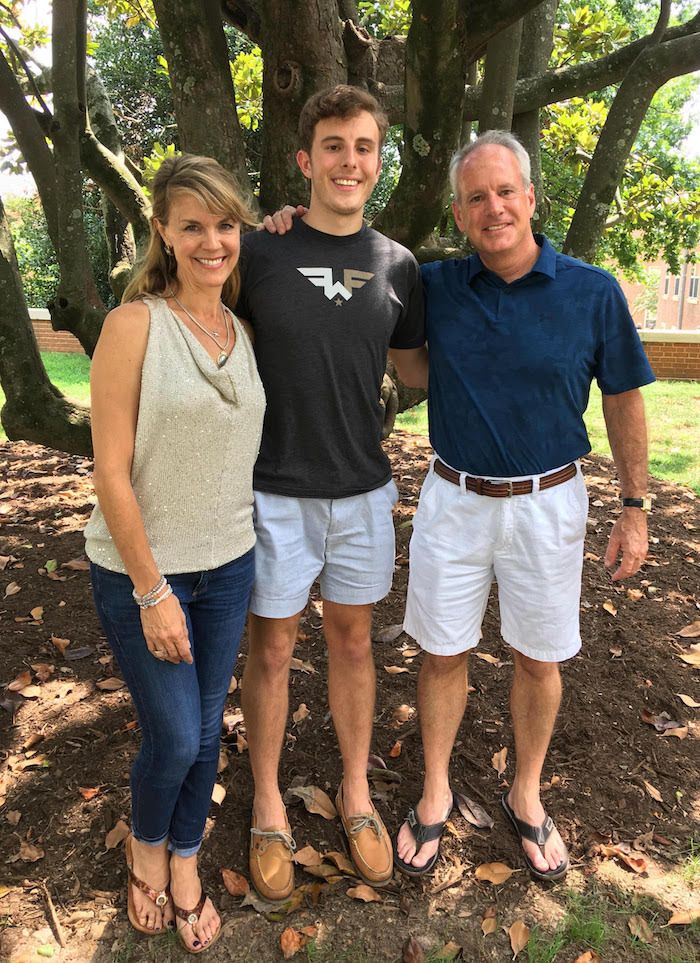 Clay comes from a long line of Wake Forest alumni: parents Rick Cain ('83) and Sarah Cross Cain ('86); grandparents Lee Cain ('51), Robert Thomas Cross III (MBA '75) and Elizabeth German Cross (MAED '74); and uncles Charles Cain ('77) and Jim Cain ('79, JD '84).
What advice do you have for Clay? "Don't be afraid to take chances; take advantage of opportunities; enjoy the experience!  Some of the relationships that you build in college will stay with you for life."
What will you miss most about your son? "This is a tough one. There's not much that we won't miss about him. The highlights will be his positive, go-get'em attitude; his smile; hearing him strum the guitar and watching him interact with his younger brother, Nicholas."
As alumni, what was your favorite spot on campus? "We obviously love the Quad but one of our favorite memories during our time at Wake was the path that goes from campus to Reynolda Gardens. We often enjoyed jogging on the path or walking over to the Village Soda Shop for a grilled ham and cheese and orangeade!"