A black and white sign, "Living the Dream," hangs on the back porch of Ed Kivett's house on Bear Gap Road in the foothills of the northeastern Georgia mountains.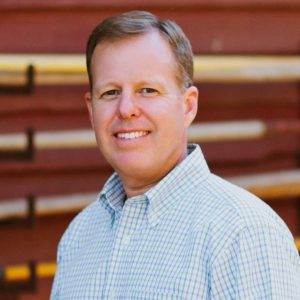 After losing his high-level executive position a decade ago — he was a vice president with HanesBrands in Winston-Salem — Kivett ('87, MBA '94) pursued a lifelong dream to own a bed and breakfast inn. Losing his job turned out to be a blessing, he says, because it gave him the needed push to start a second career. "I had longed to do something else, but I'm not sure I would have followed through."
Kivett and his wife, Luci, bought the historic Glen-Ella Springs Inn and Restaurant in Clarkesville, Georgia, in 2008. The 1875 inn is surrounded by the Chattahoochee National Forest in the upper part of the state where Georgia, North Carolina and South Carolina come together.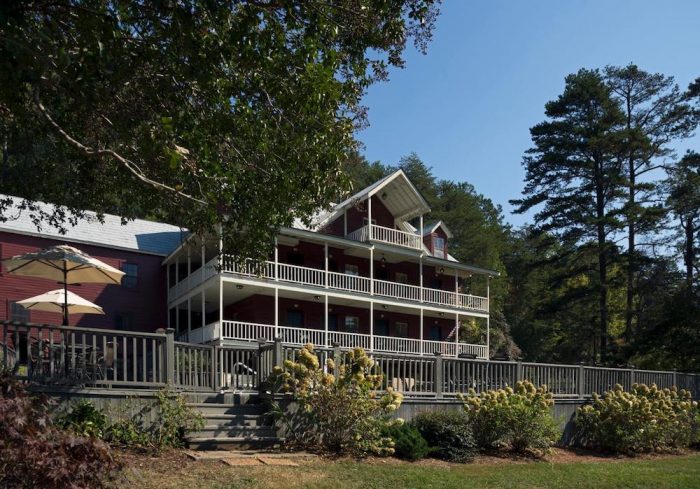 Running a small inn isn't as simple as it appeared to be for Bob Newhart's Vermont innkeeper character on the "Newhart" television show in the 1980s. (Kivett admits he's had a few employees over the years who have reminded him of the brothers Larry, Darryl and Darryl.) Any type of small business is going to have its share of problems; for him, most recently, that meant dealing with loss of power and phone service during Hurricane Irma.
But he only has to sit with guests on the inn's back porch, overlooking an expansive meadow and garden, to remind him of his good fortune. "I'm doing something that I dreamed about doing. I do step back at times to be thankful for the opportunity that we've been given."
It's been a good lifestyle change for his family, he said. Kivett and his wife and two sons, Edward, 18, and Andrew, 15, live in a red-and-white farmhouse style house on the inn property. While he often has to work weekends, he has more flexibility during the week to take in his sons' ballgames and other activities.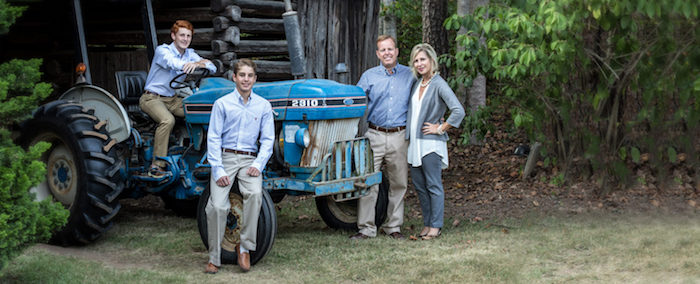 Living in the Georgia foothills isn't where he expected to be at this point in his career. Kivett, 53, was born in Louisiana and grew up in Texas and West Virginia.
He came to Wake Forest to become a doctor and majored in biology. But after working in a hospital one summer, he realized that he really didn't like hospitals that much. After graduating, he headed to Washington, D.C., as a legislative aide to then U.S. Sen. Phil Gramm (R-Texas).
He returned to Wake Forest to earn his MBA in 1994 and joined what was then Sara Lee to work in the L'eggs division, trading in politics for pantyhose is how he puts it. He eventually became a vice president and general manager of HanesBrands' sock business. After surviving, by his count, 10 major layoffs, he lost his job in 2007.
Kivett had always wanted to own his own business, and he and Luci first thought about opening a marriage retreat center. When that proved impractical, they started looking for a small inn that could host marriage retreats, weddings and other events.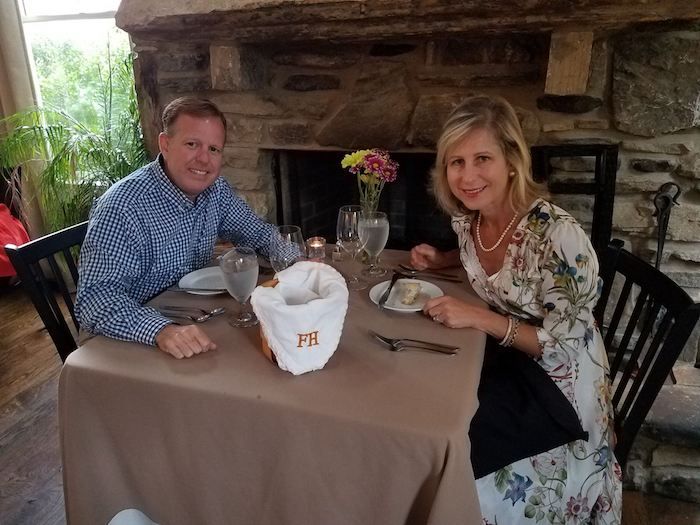 He first became enamored with small inns and B&Bs on East Coast trips with his parents when he was growing up. Luci had once been night manager of the Henry F. Shaffner House B&B in downtown Winston-Salem and had worked in the Diamondback Grill and as a travel agent.
Glen-Ella fit what they were looking for and they made an offer — even though it wasn't for sale at the time. The 16-room inn is listed on the National Register of Historic Places and is one of only 12 inns in Georgia on the Select Registry of inns. The inn's restaurant has been named a Top Ten Diner's Choice in Georgia by OpenTable and one of the top dining spots in the state by Georgia Trend magazine.
Kivett's experience at Wake Forest's business school and at HanesBrands proved invaluable as he drew up a business plan to buy the inn and to survive the economic downturn right after he bought it.
"Owning my own business has been rewarding," he said. "When you're solely responsible, there's a lot of pressure, but I wouldn't trade it. It feels like this is what we're supposed to be doing."