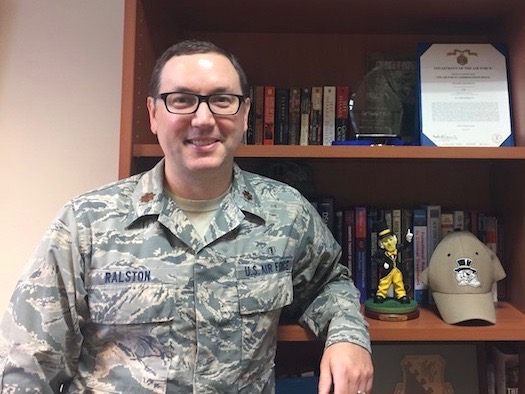 September is Military Suicide Prevention Awareness Month. Veterans are about 20 percent more likely than nonveterans to kill themselves, according to a report released in mid-September by the Department of Veterans Affairs. U.S. Air Force Major Tim Ralston ('02), a clinical psychologist stationed at Aviano Air Base in northeastern Italy, talks about how the Air Force is addressing suicide, the pressures facing service members and his proudest moments serving in the military. "I think it's important for members of the Wake Forest community to understand the landscape of military service as seen through the eyes of a mental health provider." (Ralston's brother, Kevin, graduated in 2005.)
How is the Air Force working to address the high rates of suicide in the military?
The Air Force has been working hard to address suicides, and a big part of that has been training and targeting vulnerable populations. Airmen are taught how to identify signs and risk factors for suicide using the "ACE" model (Ask, Care, Escort), and there is an emphasis on wingman culture — essentially looking out for one another. Most airmen who commit suicide had not been seen in a mental health clinic, so it is imperative that units identify those at risk and help get them to the professionals.
What's the most important thing that you would like to tell the Wake Forest community about your work?
I think that there is a stereotype for veterans, where they are perceived to all be suffering from PTSD and being "broken" by deployments. Prior to joining the military, I held many of those same beliefs. Now that I have seen active duty members as patients and lived as one, I can say that the stereotype is not true, and that the vast majority of service members are highly resilient and well-adjusted people.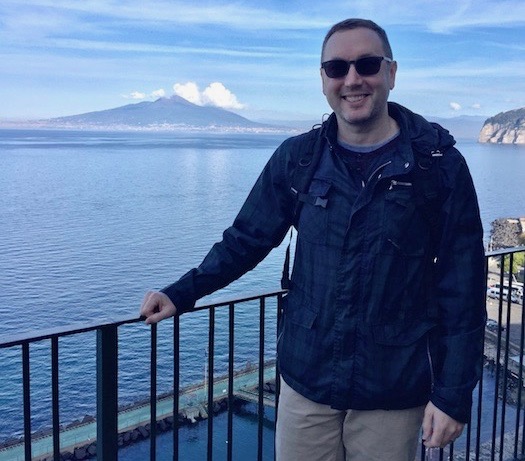 Can you talk briefly about the pressures and demands service members face?
At Aviano Air Base and other locations with a high operational tempo, airmen are frequently tasked to deploy on very short turnarounds to meet rapid response needs around the globe. Just last year we had to prepare jets and all of the required support staff to deploy within 72 hours, and they were gone for six months. That kind of uncertainty places stress on the airman but also the family that is left behind.
What is the most common problem that you treat? PTSD?
PTSD is actually pretty far down the list. The most common problems are anxiety and depression, which are usually the result of military or other life stressors. The military is a much more psychologically healthy population than the public at large.
How does serving in Italy differ from your previous assignments at Minot Air Force Base in North Dakota and at Joint Base Andrews in Maryland? 
Being overseas, the ability to react quickly to global threats is paramount; when you are stateside that is usually less of a priority. The mission of the base also plays a big role — Andrews had specific stressors due to the high visibility Air Force One mission, and Minot had different stressors as a bomber and missile base. The variety of locations and missions is one of the aspects of military life that I like the most.
What else would you like the Wake Forest community to know about your work?
I just want to emphasize the unique nature of military life in that work can be unpredictable and completion of the mission trumps other needs. So if something needs to get done, it will get done and everything else takes a back seat. Those moments can be stressful, but they are also the times of which I am most proud and that set military service apart from civilian life.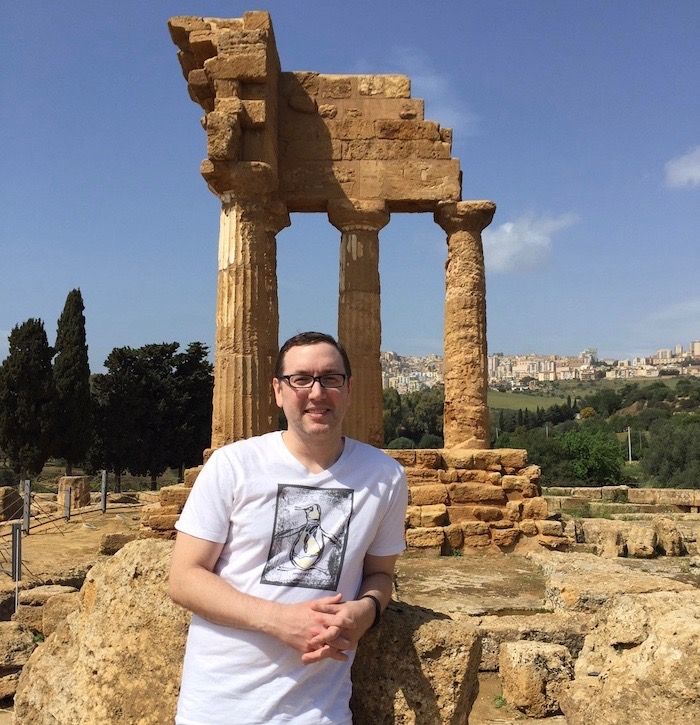 You were a biology major and a psychology minor at Wake Forest; how did Wake Forest prepare you for what you're doing now?
I was first exposed to the field of psychology while at Wake, and that started me down this path. In a broader sense, I took away many necessary lessons from Wake about working hard, being dependable and learning from my mistakes.
What professors inspired you while you were at Wake?
I am thankful to Terry Blumenthal (P '17) in the psychology department for giving me an opportunity to help with research in his lab. That first experience helped me decide that I enjoyed research and that I wanted to pursue an advanced degree in psychology.
After receiving your Ph.D. from Boston University, why did you decide to join the military rather than pursuing a civilian career?
I have always been interested in military history, but my interest in serving was piqued when I began working with veterans at the Boston VA (Veteran's Administration). I thoroughly enjoyed the work, and I wanted to better understand the experiences of those veterans. I was also looking to test myself and to step out of my comfort zone. The Air Force provided the opportunity to meet those goals and to develop as a professional.