Christian Sedelmyer ('07) never envisioned becoming a professional musician. A chance to be on the debate team led him to Wake Forest and to a business career in Washington, D.C.
But since moving to Nashville almost a decade ago, Sedelmyer — a five string-fiddle player and composer — has become known for his blend of folk, bluegrass and old-time country music. He's performed with Emmylou Harris, Vince Gill, Kacey Musgraves and The Indigo Girls. His fiddle duo, 10 String Symphony, has performed around the world and is releasing its third album, "Generation Frustration," recorded in Scotland, this summer.
He also tours with the Jerry Douglas Band, led by the 14-time Grammy winner and three-time Country Music Association Musician of the Year. It was that gig with the legendary Douglas that led Sedelmyer to the Grammy Awards ceremony in late January in New York City.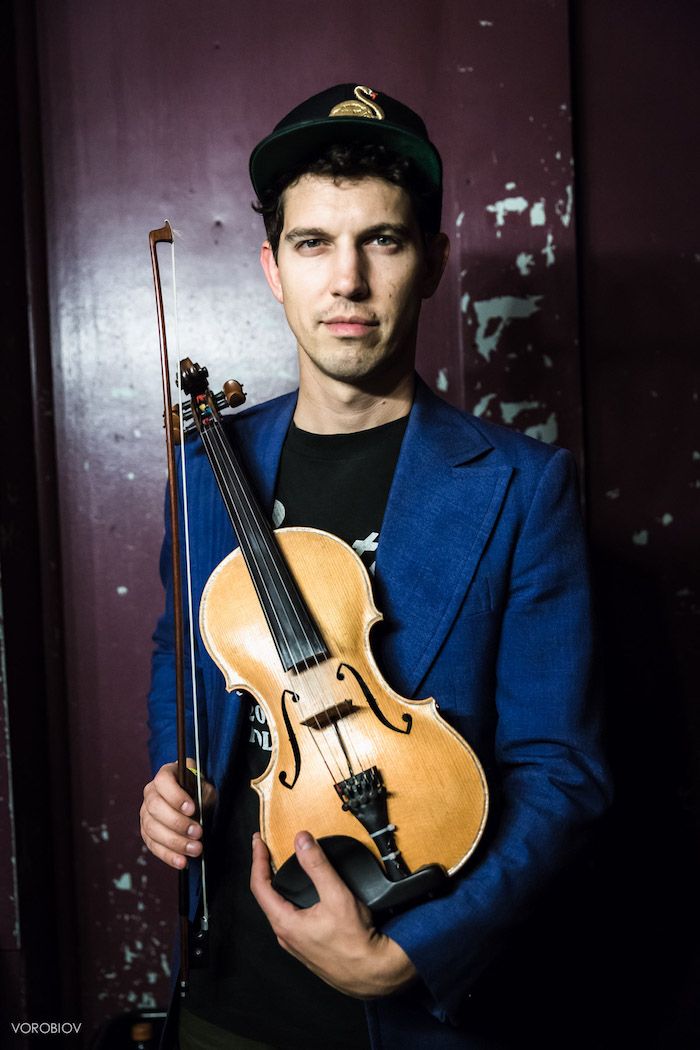 The Jerry Douglas Band was nominated for a Grammy for Best Contemporary Instrumental Album for 2017's "What If." Although the Jeff Lorber Fusion band won the Grammy for "Prototype," Sedelmyer said the experience was unforgettable.
"In college, I never really thought that I was going to pursue music professionally. Since taking up music as a career in Nashville, I've just tried to make good music rather than win accolades. But when we got recognized, it was amazing."
Sedelmyer, 33, grew up in a musically inclined family in Erie, Pennsylvania; his mom played the piano, and his dad played the acoustic guitar and was a singer. He trained as a classical violinist starting at age 5, but he developed his musical style listening to '60s and '70s folk rock, Neil Young, Paul Simon and Crosby Stills and Nash.
He was also a talented high school debater and received a Presidential Scholarship in debate to Wake Forest. Allan Louden, chair and professor of communication and a past debate coach, recruited Sedelmyer.
When debate coach Ross Smith ('82) died in 2009, Sedelmyer composed an original violin piece that he performed at Smith's memorial service. "It brought tears to my eyes," Louden said. "It was just gorgeous."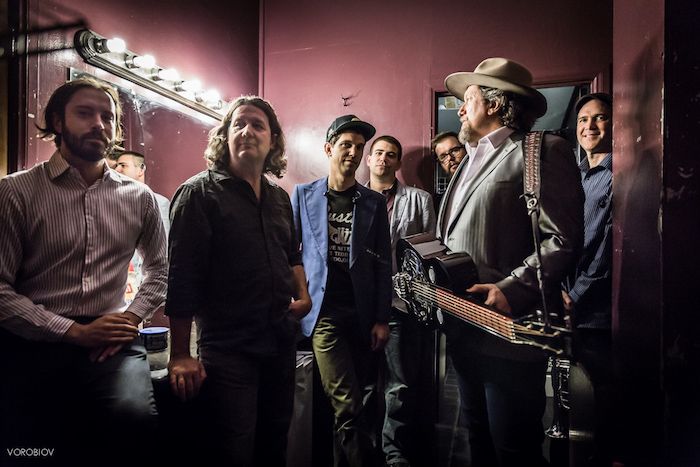 Outside the debate squad room, Sedelmyer kept dabbling in music while pursuing a major in business management and a minor in political science. He played in the University Orchestra and took jazz lessons from Professor of Music and violinist Jacqui Carrasco.
Professor of Russian Billy Hamilton (P '94, '98), a bluegrass-playing banjo player, remembers Sedelmyer well. "By the time I met him, he had already played every note there was on the fiddle. He was so good, he did not turn into the traditional fiddler in a bluegrass band. He turned into something much more groundbreaking and innovative."
Sedelmyer played in different bands in college with buddies Carter Higgins ('07), David Dew ('07) and Ryan McCollum ('09). They wrote songs, arranged music and listened to everything from jazz to the Grateful Dead. "That really set the table for moving to Nashville and digging into it," Sedelmyer said.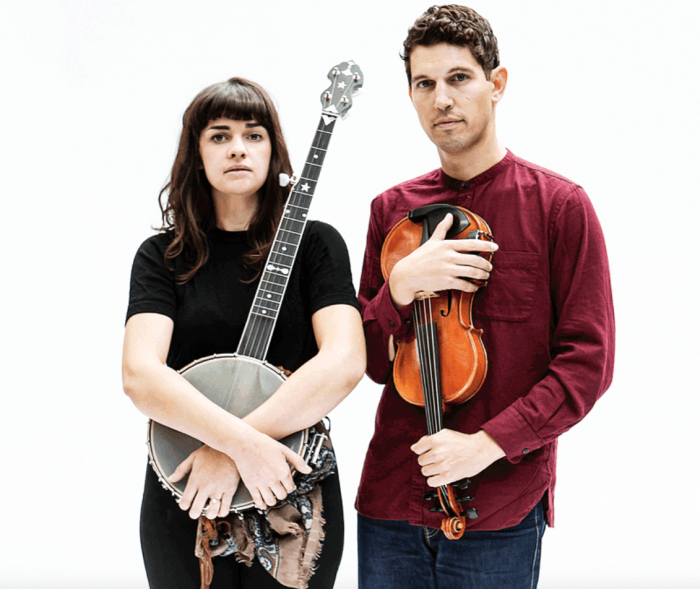 But instead of moving to Nashville right after he graduated, he took the more conventional road to Washington, D.C., where he worked for a consulting firm. That lasted about a year before he decided to take a shot at a career in music. "I didn't have any grand expectations," he said. "I just wanted to try it and see what it would be like."
He considered moving to Austin, Texas, before choosing Nashville because it was closer to his Pennsylvania home. He also remembered the advice Hamilton once gave him. As Sedelmyer recalls the conversation, it went something like this: "You know, you're smart and all that, but you should move to Nashville and play the fiddle."
Louden said he admired Sedelmyer for having the courage to give up a steady job to follow his heart. "He had the guts to cast that aside for the uncertainty of the music business. Not too many people have the guts to make that move."
After moving to Nashville, Sedelmyer got plenty of gigs but still wasn't sure he could make it as a full-time musician. To help make ends meet, he used his Wake Forest experience to help coach the debate team at Vanderbilt University. He also fell back on his Wake Forest business major and enrolled in the master's in accounting program at Middle Tennessee State.
"10 String Symphony ... cook(s) up a dynamic musical stew that covers a wide spectrum of acoustic-based roots music, hitting on old-time, folk and bluegrass, all delivered with a dash of rock and roll spunk." -- American Songwriter Magazine
Then he got the break he needed. He quit business school after a week to join the Farewell Drifters, a folk-rock band in Nashville. "I just felt a kind of emptiness for inspiration and thought that I hadn't given music a full shot," he recalled. "I had more of a Spidey sense about what was right (for me) and what wasn't."
He made the right choice. In 2012, he formed 10 String Symphony with singer-songwriter and fiddler Rachel Baiman. He joined the Jerry Douglas Band in 2014.
He's performed in every state except Hawaii and the Dakotas, and in Canada, the United Kingdom, France, Japan, Hong Kong, Australia and New Zealand. He and Baiman are embarking on a three-week tour of Australia and New Zealand later this month. He'll rejoin the Jerry Douglas Band this spring for shows around the country, including MerleFest in Wilkesboro, North Carolina, April 26 – 29.
For someone who never planned a career in music, he figures he's on the right path now. "There's no question that music is always going to be a creative and professional endeavor for me," he said.