Soccer opened doors for Amir Lowery ('04) to travel internationally, to come to Wake Forest, and to play professionally.
He's giving back now by providing opportunities for inner-city soccer players in his hometown of Washington, D.C. As co-founder and executive director of the nonprofit Open Goal Project, he's leveling the playing field in a sport dominated by a "pay-to-play" model that often cuts out players from lower-income families.
It's not just about playing a game, he emphasizes. It's about giving kids an opportunity to fulfill their potential, on and off the field. "Soccer can be a vehicle for these kids to grow and build a strong foundation for their lives," he said. "It's about soccer, to a degree. But a lot of it is what the game is able to give these kids off the field."
(Follow Open Goal Project on Instagram, Facebook and Twitter.)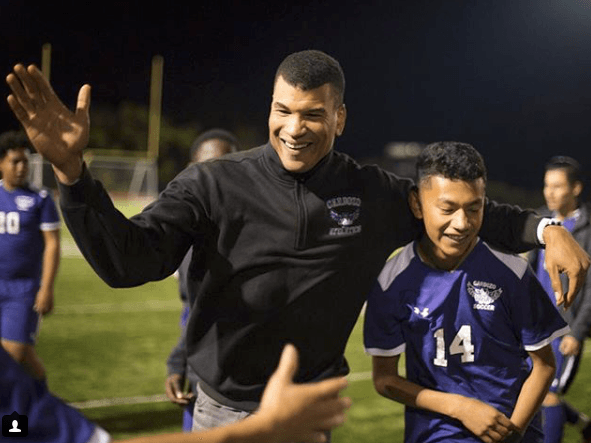 Since retiring from professional soccer in 2013, Lowery has remained close to the game as player relations manager for the MLS Players Association and as boys' soccer coach at Cardozo High School in Washington. He's also a freelance photographer who scored a plum assignment in 2015 when he photographed the White House Christmas decorations for ELLE Magazine online.
He was recognized last fall by The Washington Post for "tackling U.S. youth soccer's accessibility problem." For a player once voted by his Wake Forest teammates as the "most physical player" on the team, Lowery has attacked the problem with the same determination he showed chasing down opposing players in Spry Stadium.
He's passionate about using soccer as a springboard to a brighter future for the kids he mentors and coaches. "You can search for your purpose, but more often it will find you," he said.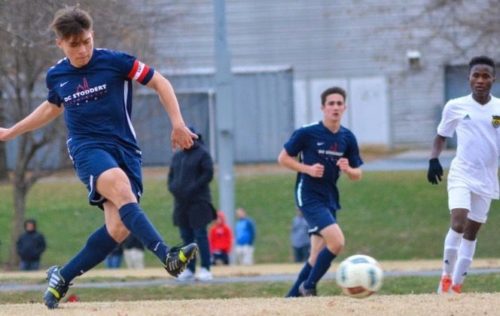 Lowery started kicking around a soccer ball when he was 4 years old. He was fortunate to grow up in a middle-class home with parents — both of his parents are attorneys — who could afford the costs of soccer camps and elite travel teams, which allowed him to hone his skills and travel extensively in the U.S. and abroad.
"Looking back on it, I understand the sacrifices that my parents made," he said, "and how much it takes to support a young kid playing high-level sports."
Soccer opened the door to an athletic and academic scholarship to Wake Forest. A defensive standout, Lowery was a team captain and voted second team all-ACC in 2003 and 2004.
As a senior, he received the Walt Chyzowych Award from then-head coach Jay Vidovich for athletic achievement and for impacting his teammates through hard work, determination and season-long effort.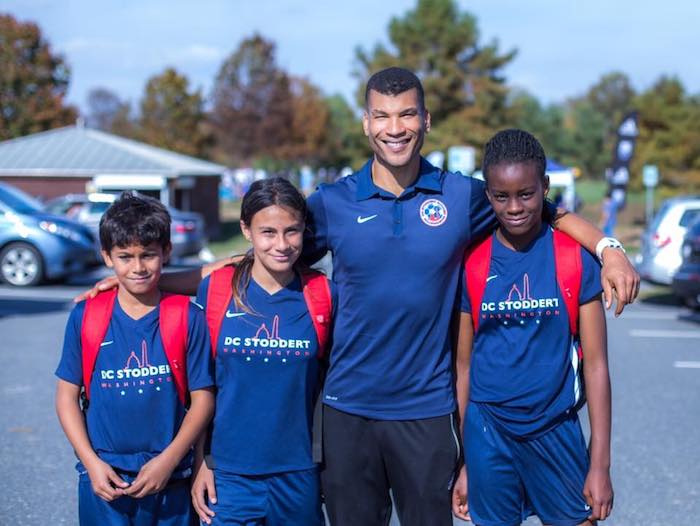 "We believe that soccer is a vehicle for personal growth. Achieving at a high level in sport is a means for our players to access greater life opportunities for themselves and their families. Now if that's not a game-changer..."
Lowery credits Vidovich and then-assistant coach Bobby Muuss with instilling the importance of character and values on the field and in the classroom. "They showed me what it meant to be a Wake Forest student-athlete and how to wear the jersey," he said.
Muuss, now head coach, remembers Lowery well and stays in touch with him. "He's one of the most humble, hard-working, committed and respected players to put on a Wake Forest jersey throughout my time here," Muuss said. "I couldn't be prouder of the work he is doing. He exemplifies Pro Humanitate."
Lowery excelled in the classroom, too, earning a business degree in only three-and-a-half years. After graduating a semester early, he was drafted in the third round of the 2005 MLS SuperDraft and played for five teams over eight seasons. When his playing days ended, he moved back home to Washington and started coaching youth soccer.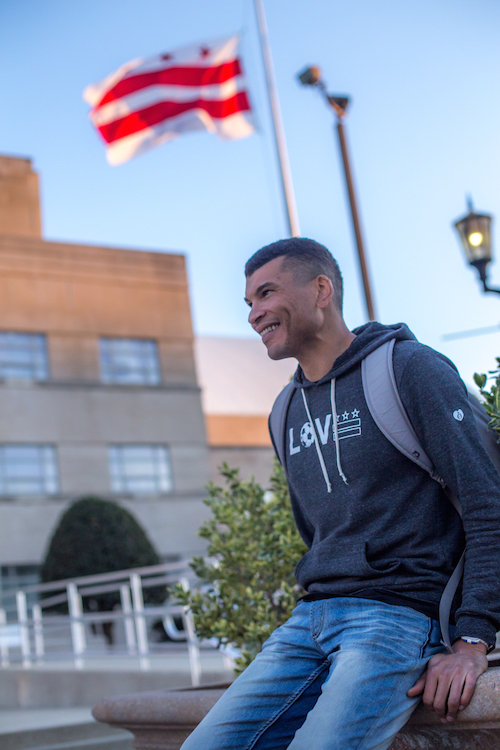 That's when he noticed something. There weren't many low income and minority players on youth travel teams. "There was a pervasive lack of racial and socioeconomic diversity," Lowery said. "It wasn't representative of the city."
High-level club travel soccer is expensive — costing thousands of dollars a year for equipment, uniforms, transportation and hotel accommodations — leaving many talented kids on the sidelines. Kids from immigrant families face not only financial hurdles, but often, language obstacles to overcome as well. (Lowery is fluent in Spanish and coaches his high school team in Spanish.)
Lowery was determined to change that. He joined with Simon Landau, a volunteer soccer coach, in 2015 to start Open Goal Project. Landau says Lowery has a never-ending drive and passion to make competitive youth soccer more accessible.
"He has a rare ability to motivate young players, pushing them to better their on-field play," Landau said. "He also challenges them to think bigger about education, life steps, what they want to do in the long run, what kind of person they want to become, how they want to represent themselves as individuals, and how they want to represent their families and their greater community."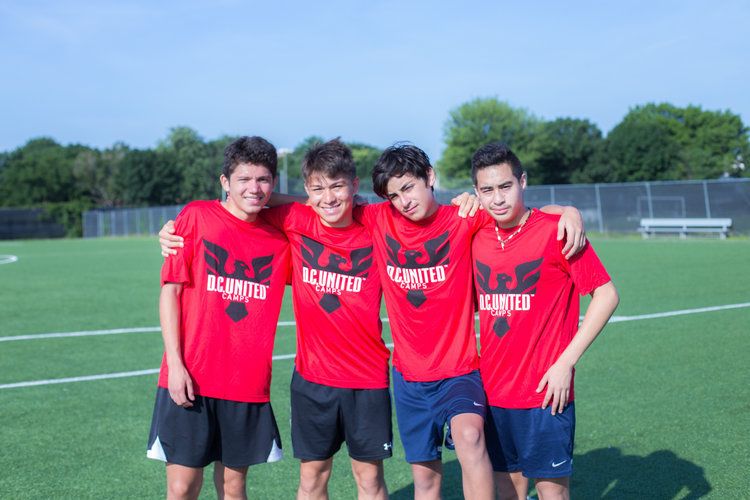 "We are unwavering in our faith that each life we touch will reverberate for generations to come."
Lowery and Landau look for talented soccer players who need financial and logistical support and work with the players and their families to navigate the youth soccer system. From initially helping a few players pay to join travel teams, their efforts took off. "I knew there were more from where those kids came from," Lowery said.
Since then, Open Goal has covered registration and travel costs for players to join club teams and to travel to camps and competitions in the U.S. and abroad. More than 300 boys and girls have attended Open Goal's free training camps and clinics, tryouts for travel teams, and college "ID" camps to showcase their skills to college coaches.
In May, Open Goal, DC Scores and the National Network for Youth supported nine girls who competed in the 2018 Street Child World Cup in Russia; Lowery coached the team.
Lowery plans to start Open Goal's own travel club this year for players who can't afford to join other teams. "We want to use the game as a vehicle to help these kids get to college, to have cultural experiences and to learn about themselves," he said. "This could change the trajectory of these kids' and their families' lives."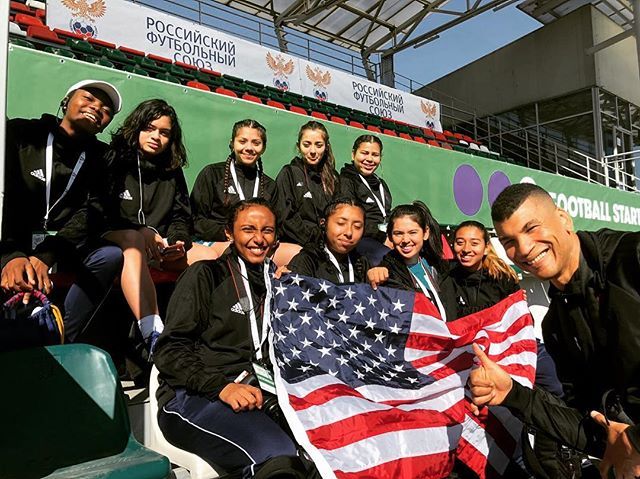 "We believe in using soccer as a vehicle for growth and greater life experiences for our players, leveraging the game for personal growth, cultural enrichment and increased social awareness."