They called it "the bumming corner."
Before the University moved in 1956 from its original campus in the town of Wake Forest, young men would gather near U.S. 1 and N.C. 98. They would stick out their thumbs in hopes of hitching a ride to visit home, perhaps points farther north or south, but more often Raleigh or Durham, where, by the by, dancing was allowed,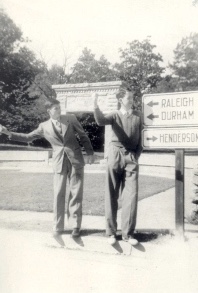 In those days, campus and home could be summed up as rural and local. Four out of every five Wake Forest students in the 1940s were native North Carolinians, and one in three was the son, daughter or near relative of an alumnus.
Yet, even in the 1940s, as World War II raged unseen across the oceans, no student or professor was untouched by the larger world. Rationing and raising funds for the war were patriotic routines. Twelve hundred solders in the Army Finance School took over much of the campus in 1943, prompting an appeal from a military director that the campus grapevine not produce "delicious fruit" for enemy ears. "Talk about the weather, talk about the war, but don't talk about military activities," author Bynum Shaw ('48, P '75) recounted in Volume IV of "The History of Wake Forest College."
Global awareness was evolving. Far away could be a place to avoid, or fight, rather than a place to visit and understand.
Today, "Mother, So Dear" stretches clear across Mother Earth. The world is integrating into the University and vice versa in ways that involve visiting and understanding, on a scale that might have prompted a "Goodness gracious!" from those earlier students and faculty.
Wake Forest anticipates hitting a new high of 73 percent of its undergraduates studying abroad — mostly for a semester — when the 2018 report by the Open Doors organization, the industry standard on international education, is released this fall.
The percentage is up from the 60 to 65 percent it has ranged in the five previous years, which was enough to consistently rank Wake Forest among the top 10 in undergraduate study abroad among the top 40 doctoral institutions in the United States.
The pipeline works both ways. Wake Forest has 674 international students in its undergraduate, graduate and professional degree programs in Winston-Salem this year among roughly 8,000 students. That's up from 274 international students in 2010.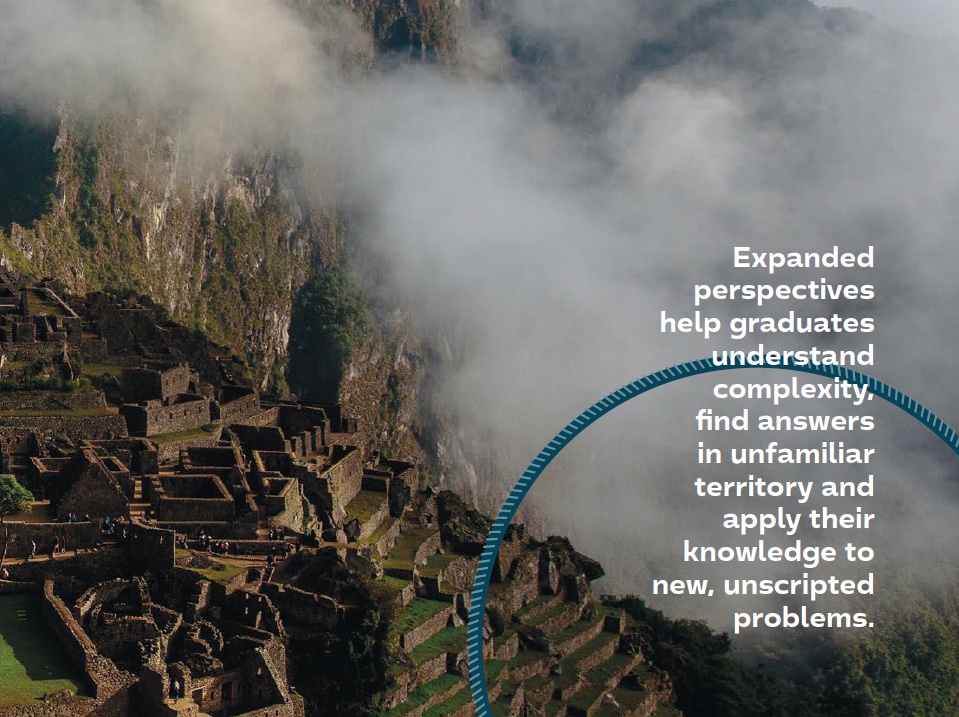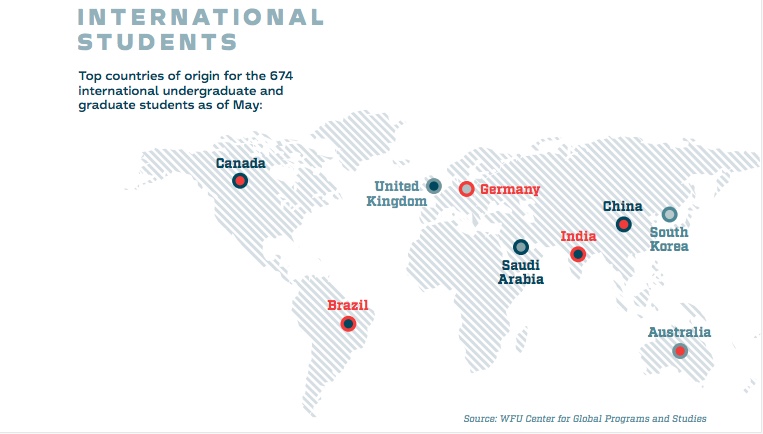 VISION AND MINDSET
The increase is intentional. The University's goal is not only to broaden students' experiences with travel and a more culturally diverse campus — the vision is to develop a global mindset among all students, faculty and staff.
The 2016 plan that defined the vision is "Transcending Boundaries: Building a Global Campus Community." It calls for focusing not just on who's coming and who's going but on internalizing how global experiences can help anyone succeed in the world, whether visiting overseas or not. It means, according to the plan, "learning to interpret global events, values and practices from multiple cultural perspectives." It means knowing how one's own views influence one's understanding of other cultures and learning to collaborate in diverse settings.
President Nathan O. Hatch wrote in the plan: "Central to our mission, Wake Forest University believes in the development of the whole person — intellectual, moral, spiritual and physical — and has correspondingly made international study and international understanding a priority in its strategic planning."
Studies show the value of a global perspective. The American Council on Education says globally competent students are desirable because they are "capable of communication across borders" and are "citizens who are invested with the capacity to navigate a transparent, permeable world." Expanded perspectives help graduates understand complexity, find answers in unfamiliar territory and apply their knowledge to new, unscripted problems.
Businesses want these graduates. A 2015 survey of more than 300 human resources professionals, half at the director level or higher, found that 92 percent planned to market their products in other countries in the next three years. Developing globally competent leaders was important to 94 percent of these international businesses and organizations surveyed by the Human Capital Institute and the University of North Carolina Kenan-Flagler Business School.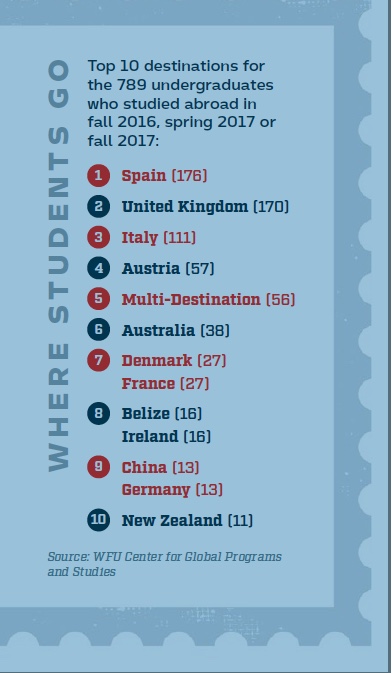 The vision in "Transcending Boundaries" includes a major focus on global education at home, evident in the web of programs that support building a global mindset on campus.
International Student and Scholar Services has programs and courses to assist students from abroad with written and verbal skills and help them connect before they leave their home country and throughout their education on campus.
In Magnolia dormitory, the Global Village Living & Learning Community accepts 27 diverse domestic and international students to live and socialize together for an academic year. In 2017-18, they represented 12 countries and spoke 18 languages.
The Global Laureates Academy offers a series of seminars and workshops for faculty, staff and students to explore global topics. Students take two to four semesters to complete five workshops, four seminars and a capstone project, such as enhancing International Education Week or expanding the "Dinner with Seven Strangers" program.

AN EARLY START
In 1923, the University of Delaware created the first credited American study abroad program in France, but Wake Forest, like most universities, did not immediately embrace the idea that studying overseas could enlarge a student's perspective in unique and invaluable ways. World wars and the Cold War with the former Soviet Union presented practical barriers for international study for college students at Wake Forest and many other universities.
Fast forward to the fall of 1971 when Wake Forest had the vision to venture farther into the world academically than it ever had. Under the leadership of President James Ralph Scales, the University offered its first semester of study abroad in its own building — an elegant 1820s home and former American consulate in Venice, Italy. Casa Artom, purchased in 1974, was dedicated to the memory of Dr. Camillo Artom, a doctor and biochemical researcher at Wake Forest's medical school who had fled fascist Italy.
A few years later, Scales called on his former college debate competitor and friend, the late Eugene Worrell ('40, LHD '79), for help in finding a similar study house in London. Worrell not only found an 1875 home in the Hampstead suburb, but he and his wife, Anne, gave it to Wake Forest in 1977. It's called the Worrell House.
After the collapse of the Berlin Wall in 1989 and the end of the Cold War in 1991, student and faculty exchange programs and international focus blossomed in American universities. Technology, infrastructure and political freedom fueled tourism and awareness. International study grew more sophisticated.
In 1998, Wake Forest bought the Flow House, another former U.S. consulate, in Vienna, Austria, named for the donors who made it possible, Vic Flow ('52, P '83) and his wife, Roddy (P '83), of Winston Salem, creating the three sisters of study houses abroad for the University. No other universities in U.S. News & World Report's top 30 ranking own three residential academic houses abroad.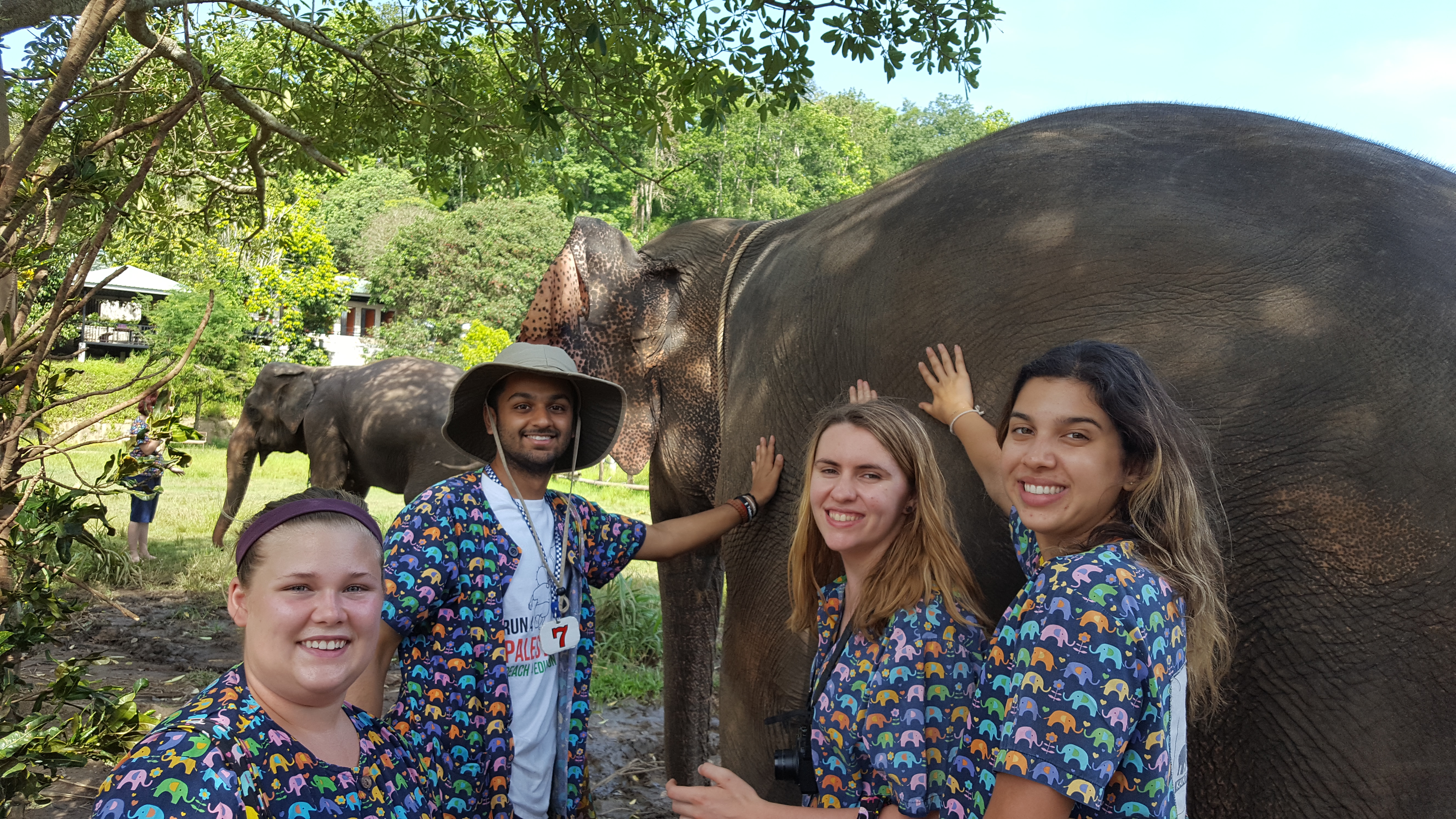 TENTACLES EVERYWHERE
The three residential houses receive generous attention, but they have many siblings offering study abroad today, says J. Kline Harrison, associate provost for global affairs and Kemper Professor of Business. Students can select from 400-plus programs in more than 200 cities and 70 countries.
Wake Forest exceeds the national average in number of students of African-American, Latino and Asian heritage who study abroad, says the WFU Center for Global Programs and Studies.
Harrison said Wake Forest is growing its international emphasis with gusto. Students often study abroad in affiliate programs run by other universities. The new strategy, Harrison said, is to identify places with a critical mass of interested Wake Forest students so the University can develop and run more of its own programs.
"We can ensure that we are providing programs that are comparable to programs on campus more readily," Harrison said. "It also enables us to meet a target need. And the third thing, to be quite honest, is it makes more sense financially. Why are we giving up our tuition dollars to affiliates when we could be building our own programs?"
Barcelona, Spain, is a perfect example, Harrison said. The University examined other universities' courses attracting Wake Forest students. Harrison's staff then worked with the business school to develop a Wake Forest program focused on business, economics, entrepreneurship and global trade and commerce with the Autonomous University of Barcelona.
"The first year we were modestly expecting 25 or 30 students; we had over 50. The next year we were at 75. Now we're at about 100 a year studying there," he said, noting that Wake Forest's language program in Salamanca, Spain, was already going strong, celebrating its 40th anniversary this year.
His office is considering adding to the University's presence in Australia, Africa and Asia. This would build on the 13 programs Wake Forest operates during the academic year, its 20 summer study programs and the new Global AWAKEnings, a freshman year abroad that began in 2017-18 in Copenhagen, Denmark, with Wake Forest and Danish faculty.
"We look at what will our footprint be? At some locations that footprint may only be an apartment for a faculty member right now, but eventually our goal is to hang a shingle," Harrison said.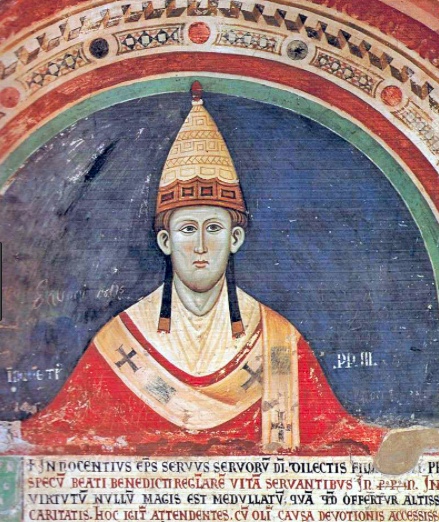 Harrison imagines campus as a global experience even for those who never travel overseas.
"When you walk across campus, you'll hear people having discussions about global issues as you pass, at cafes or tables outside. You'll be hearing a variety of languages — the people who are native to that language and the people who are learning it. You'll see banners about speakers who are globally focused. You'll see the graduate and professional schools working with the college and collaborating on international conferences and such.
"The campus is more global in character; that will be a part of who we are. By character I mean both visible but also internal. That's the philosophical goal."
While the global offerings in the course bulletin are vast, it would be impossible to account for the many ways, through inquiry and instruction, the faculty help students make sense of the world. In that spirit, Wake Forest Magazine aimed to present a sample: Kerry M. King ('85) and Carol L. Hanner asked six faculty members to identify important global issues that have emerged in their fields of expertise. They asked: "What are the global issues in your field that you wish people knew more about or understood better?" Read the story here.
WAKE FOREST'S GLOBAL HONORS:
 Rhodes Scholars: Thirteen Wake Forest students have been named in the past 27 years to receive two or more years of graduate study at Oxford University in England.
The Fulbright Program: Five Wake Forest students in 2018 and 116 total students and alumni have won these prestigious awards for graduate research, study and teaching designed to build relations between Americans and the people of other countries.
Wake Forest won the 2013 Institute of International Education (IIE) Andrew Heiskell Award for Innovation in International Education (Study Abroad). The award is named for a former chairman of Time Inc.
 Jintong "Tina" Liu ('18) received the Academic Achievement in Research in Diversity & Inclusion in Global Education Award in April for her research on international student social support and adjustment with the University's Academic and Cultural Transition (ACT) Research Team.
Source: WFU Center for Global Programs and Studies