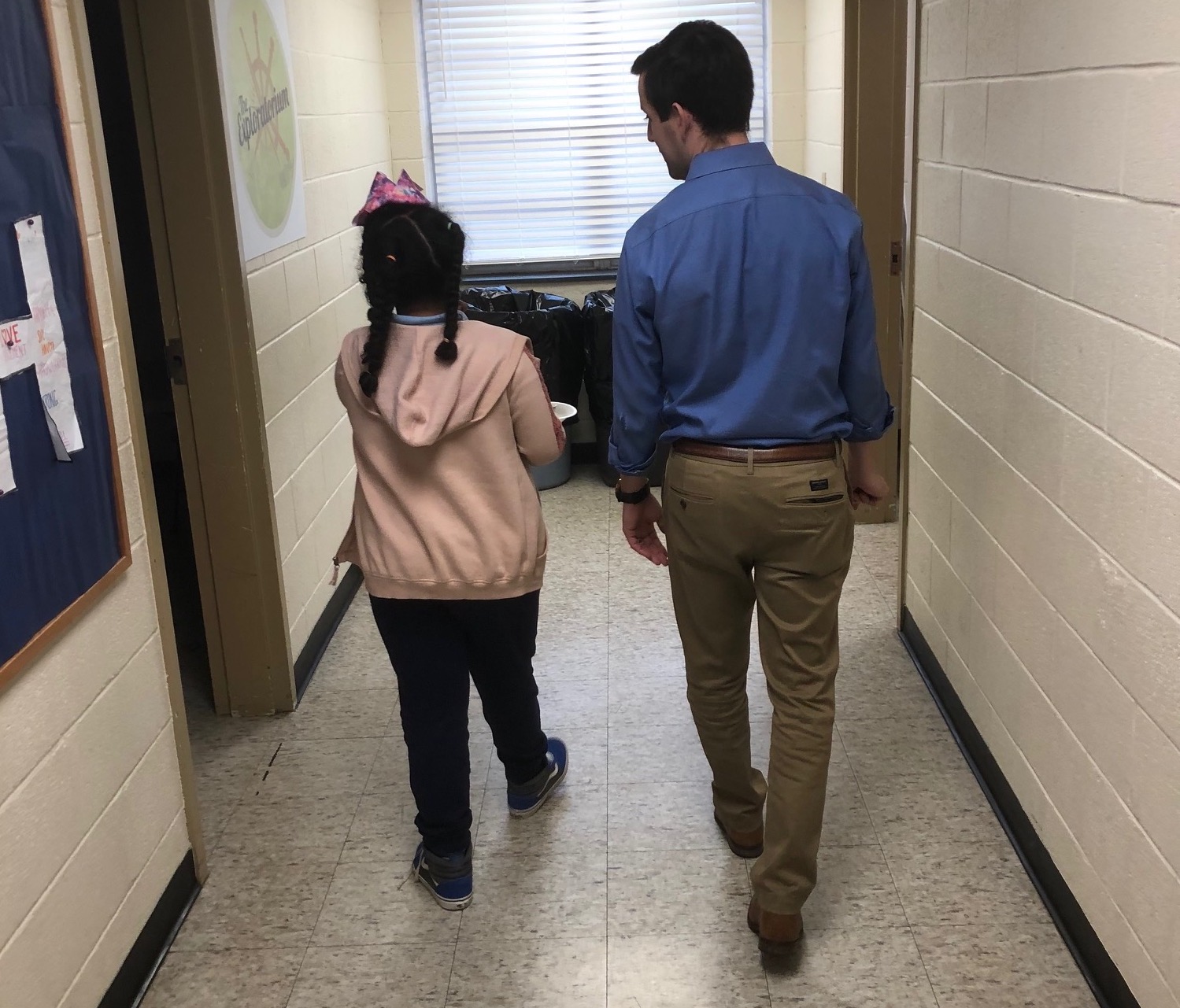 Jimmy McQuilkin ('09) heard the call during his junior year.
Growing up the oldest of three kids in an upper middle-class home in Columbia, Md., life was good: He was No. 1 in his class at Atholton High School with a 4.0 GPA. He was point guard in basketball and quarterback in football. He could have gone to college most anywhere but chose Wake Forest over Davidson because it felt like home. Work hard, he had always assumed, and life's blessings would come your way.
That belief, and the course he would take in life, were transformed when he tutored in an after-school program in Winston Salem. El Buen Pastor Latino Community Services, it was called — "The Good Shepherd."
Volunteering with the children of immigrants, he was struck by the difference in the quality of his education and theirs. He realized that even if these kids did their best, they wouldn't necessarily have the opportunities he had. That autumn, working toward his degree and playing basketball as a walk-on for the Demon Deacons, he saw injustice. And he recognized educational inequity as the civil rights issue of our times.
Today, McQuilkin embraces the Wake Forest motto — Pro Humanitate — as a call to action, helping at-risk kids.
"A life well-lived," McQuilkin says, "is not one spent pursuing personal gain, but one that leads to a full and abundant life for others."
'THE MOST INTENTIONAL PERSON'
After graduating from Wake Forest, McQuilkin, 31, came to Charlotte to teach Spanish and coach basketball at Phillip O. Berry Academy of Technology through Teach For America. Those four years at the public magnet school deepened his calling and led to his helping establish UrbanPromise Charlotte in 2013, a Christian-centered nonprofit that employs teens from the community to lead after-school and summer programs for low-income students.
With McQuilkin as its first executive director, UrbanPromise Charlotte works with 335 youth in grades K-12, most of them African-American, Asian or Hispanic. Many attend understaffed schools and face economic challenges at home. The younger ones new to this country are still learning English. The tutoring, mentoring, recreation, Bible study, meals and encouragement they receive from UrbanPromise Charlotte are meant to improve their chances to succeed in school and what comes after.
If anyone can help shape young lives, his UrbanPromise Charlotte colleagues agree, it's McQuilkin and the concept behind the ministry: Hiring "StreetLeaders" to oversee the programs from the front lines — high schoolers who came through the program and serve as tutors and mentors. Says McQuilkin: "They show the younger kids that, 'Yes, someone like me can do this.'"
A snapshot from a typical weekday afternoon: McQuilkin drops by one of the three sites to chat with StreetLeaders and other staff and to put his arm around as many youth as possible.
"He's probably the most humble person I know," says Julia Maloney, who runs an UrbanPromise site in south Charlotte. "He has the ability to focus in on people even though he has a million things on his plate."
Ciara Riddle, who oversees the StreetLeaders, nicknamed him Superman. "He's the most intentional person I've ever worked for as far as building relationships."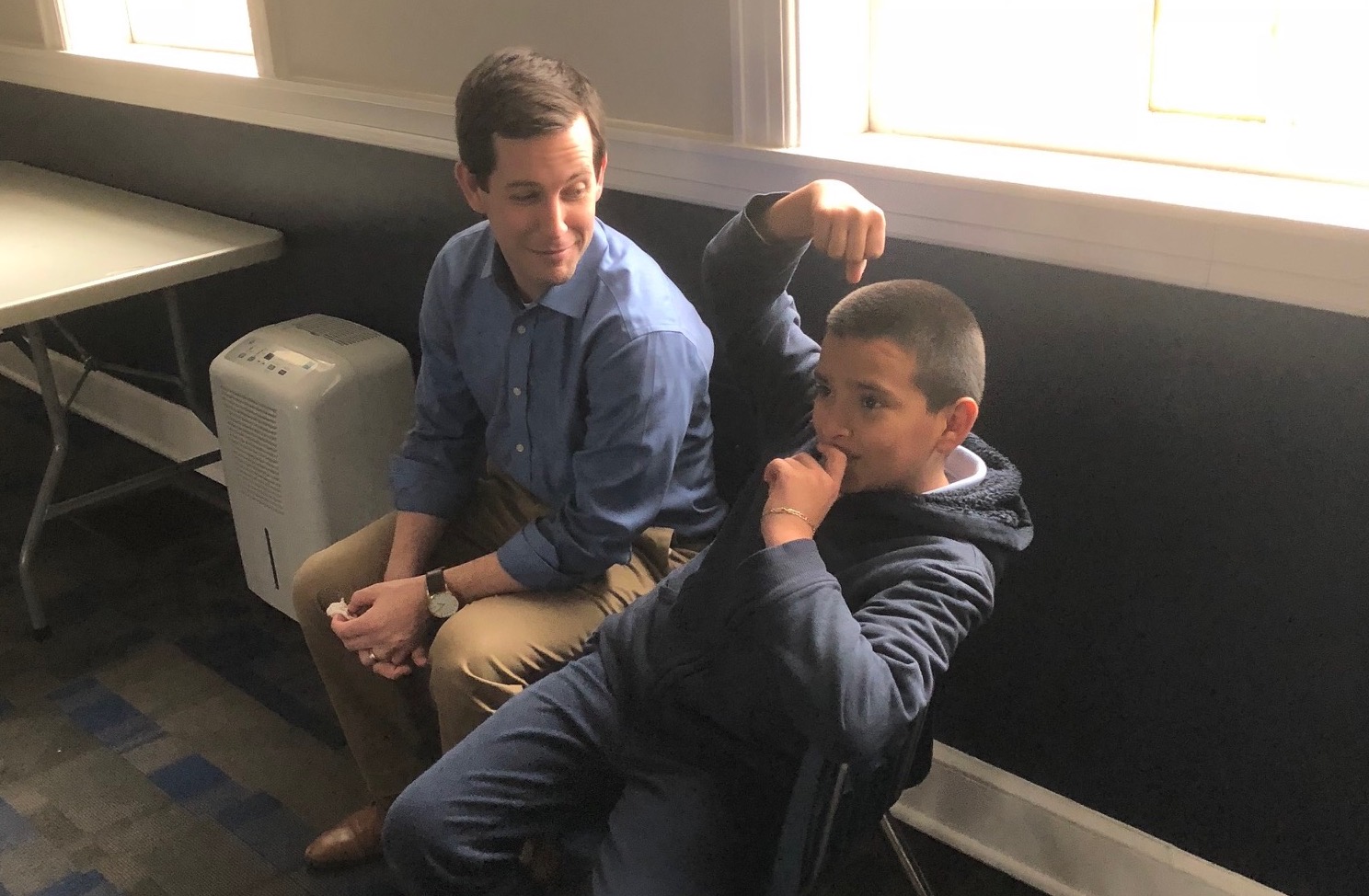 'JIMMY, YOU OK?'
McQuilkin credits Wake Forest for teaching him much of what knows, in the classroom and on the basketball court.
He earned a bachelor's degree in Spanish and economics, learning to look for creative solutions and outwork the other guy. "These skills have been critical in fighting for justice and equity," he says. "This is challenging and complex work."
Missing basketball after high school, yet knowing he wasn't an ACC-caliber player, he served for two years as a team manager. Then he worked his way onto the team as a walk-on point guard, pushing the scholarship players in practice and cheering from the end of the bench. "A dream come true," he calls it, smiling as he ticks off his "accomplishments": He played a total of seven minutes as a senior and never took a shot. "I dribbled out the clock a few times," he notes.
Despite his lack of playing time, McQuilkin became a beloved teammate, as his roommate and fellow walk-on Mike Lepore ('09) of Atlanta recalls. When the other walk-ons got knocked down in practice, it was no big deal. When McQuilkin, all of 5 feet 9 inches, 165 pounds, dribbled into the lane and got knocked down, the offending (and much larger) party would offer him a hand and say, "Jimmy, you OK?"
Wake Forest basketball, McQuilkin says, taught him the importance of giving 150 percent in all that you do. It helped him see the value of  everyone sacrificing together for the cause, whether it's a game or a ministry. And it deepened his love for his teammates, in sports and beyond. Camaraderie, he says, is what he values in sports and life. "The community," he calls it.
'IF THERE'S A BETTER GUY…'
McQuilkin is in Charlotte for the long haul. His wife, Heather, whom he met through Teach For America, is chief of staff for a local architectural firm. McQuilkin wants to help UrbanPromise Charlotte grow from its enrollment of 335 youth, $1.2 million annual budget and 105 employees. McQuilkin's dream is to see today's kids grow up to become StreetLeaders and for UrbanPromise Charlotte to help end the inequity that holds back the young and the gifted.
"Too often, people think about young people in low-income communities as either part of the problem or as victims," he says. "I want to be in Charlotte long enough to watch this cycle of leadership take root."
None of this surprises Lepore, who saw enough of his friend's faith, humility and generosity at Wake Forest to know that Jimmy McQuilkin was going to do something special.
"If there's a better guy on this earth,' Lepore says, "I'd like you to introduce me to him because I'd be surprised."
Ken Garfield, former religion editor of The Charlotte (N.C.) Observer, is a longtime journalist and writer.
WANT TO KNOW MORE?
Learn more about UrbanPromise Charlotte at www.urbanpromisecharlotte.org. McQuilkin would love to hear from fellow alumni at jimmy@urbanpromisecharlotte.org.
More about Jimmy McQuilkin: 
Teaching Awards
Regional recipient of the Teach For America Sue Lehmann Excellence in Teaching Award in 2011
First Year Teacher of the Year award for high school teachers in the West Learning Community in Charlotte-Mecklenburg Schools in 2010
All-Star in Achievement award from the Charlotte Bobcats and Wells Fargo in 2010
Other education:
A certificate in non-degree studies at Wake Forest School of Divinity
A certificate in nonprofit management from Duke University