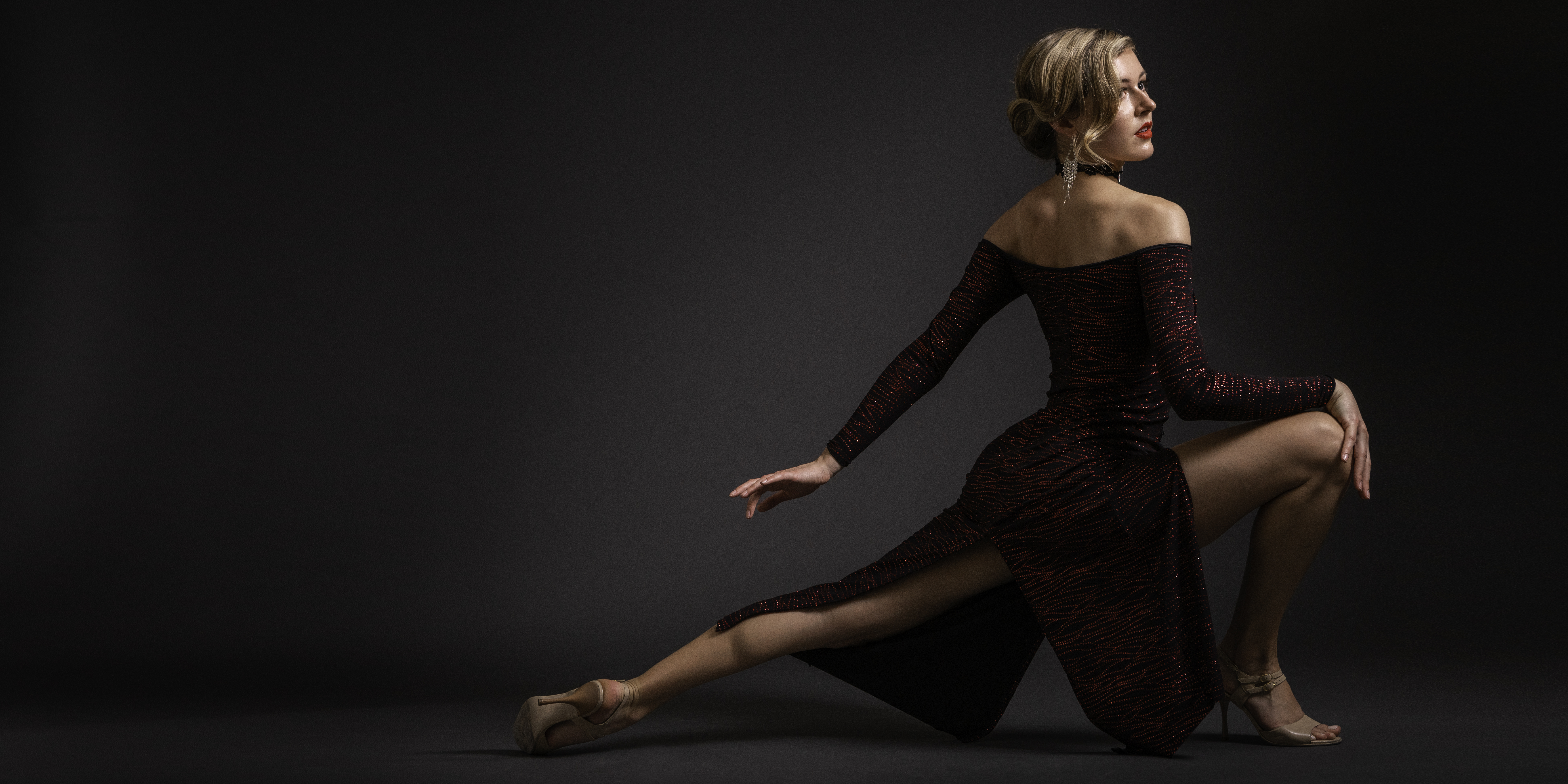 When Kelly FitzGerald ('17) tries something on a lark, watch out. Things happen quickly.
She made her first film — ever — on a whim and won a dream trip to Hollywood to hand out Oscar trophies at the 87th Academy Awards in 2015, while she was still an undergrad.
After graduation, with film stars in her eyes, she turned down a business job in North Carolina and moved to Los Angeles to pursue film production design, with immediate success. In fact, she was brought on to so many film projects with 12-hour-plus days that she had no time for dance, her passion since childhood.
So she took a more stable job at UCLA as an operations coordinator for the development team, leaving behind film and making room for dance as her avocation. After a lifetime of ballet, tap and jazz, she wanted a new challenge, perhaps ballroom dancing since she'd never done partnering.
She fell for the Argentine tango, one of the most difficult dances to learn. She loves salon tango, which is unchoreographed dancing done socially and in competition. (Festivals also include stage tango, more like "Dancing with the Stars.") "The most beautiful thing to me about tango dancing is that it's completely improvised," says FitzGerald.
She competed in tango for the first time — ever — in March in the Southern California Tango Championship + Festival and won first place in her category.
She followed up quickly with her first ­­— ever — national competition at the Argentine Tango USA Official Championship and Festival in April in San Francisco. And again, she won.
See a pattern here?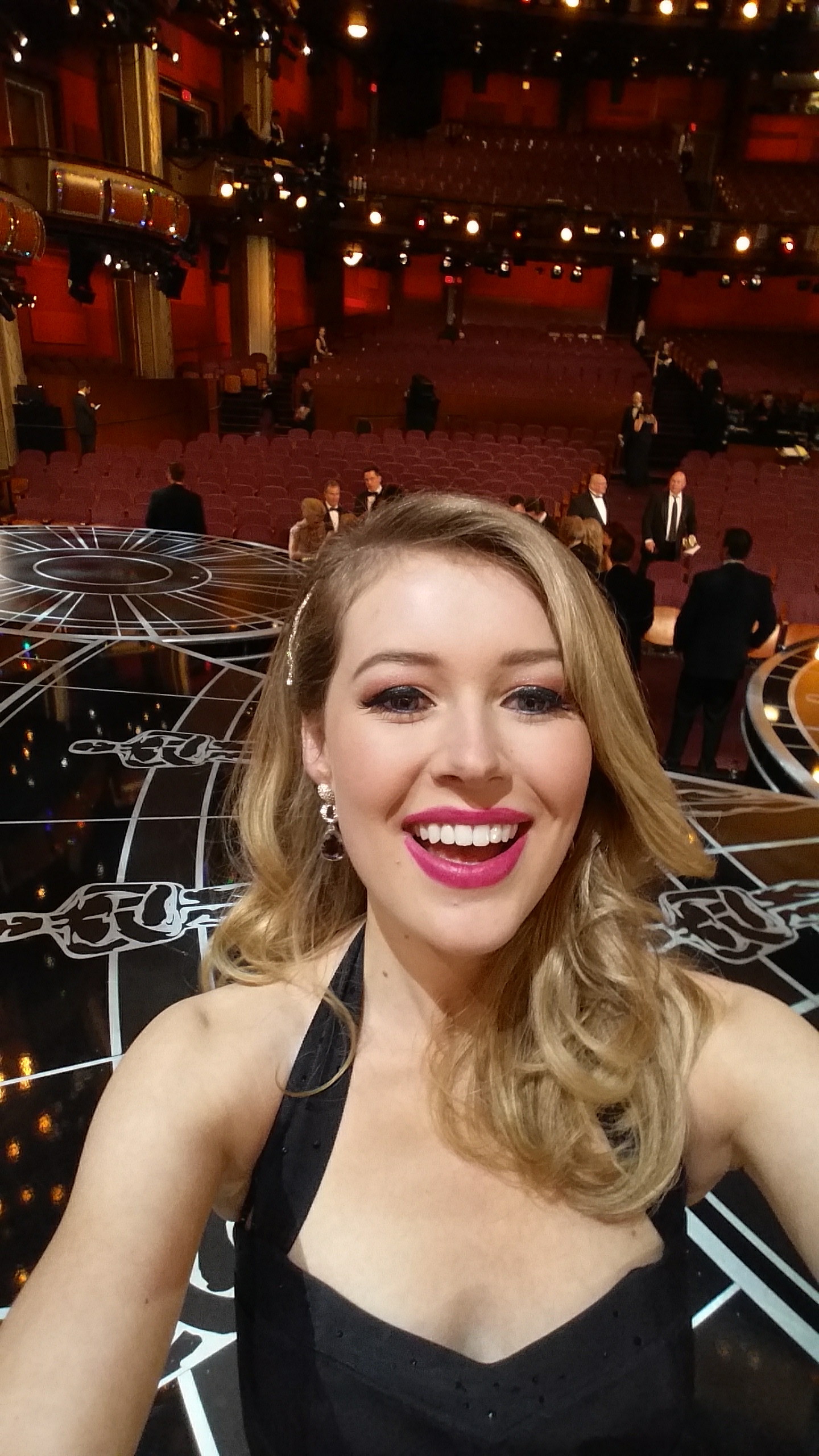 Both times, she won as an individual in the Jack and Jill category for dancers without partners. Each "leader," traditionally a man, is randomly paired with a "follower," usually a woman. FitzGerald was named "Best Follower." If she'd won in a couples category, she and a partner would have qualified to compete in Buenos Aires for the international title, but that competition doesn't include a Jack and Jill category.
Who knows what will happen when she finds a partner? And yes, she's looking.
"Once you get to know somebody else's style and you work with them consistently, then you can start trying new moves, and you can grow your vocabulary with them at the same time. … I'm looking for the right partner. Otherwise you can't express yourself fully."
Connecting is critical, she says — in dance, in career, in life. So is following your instincts, which led her to Wake Forest.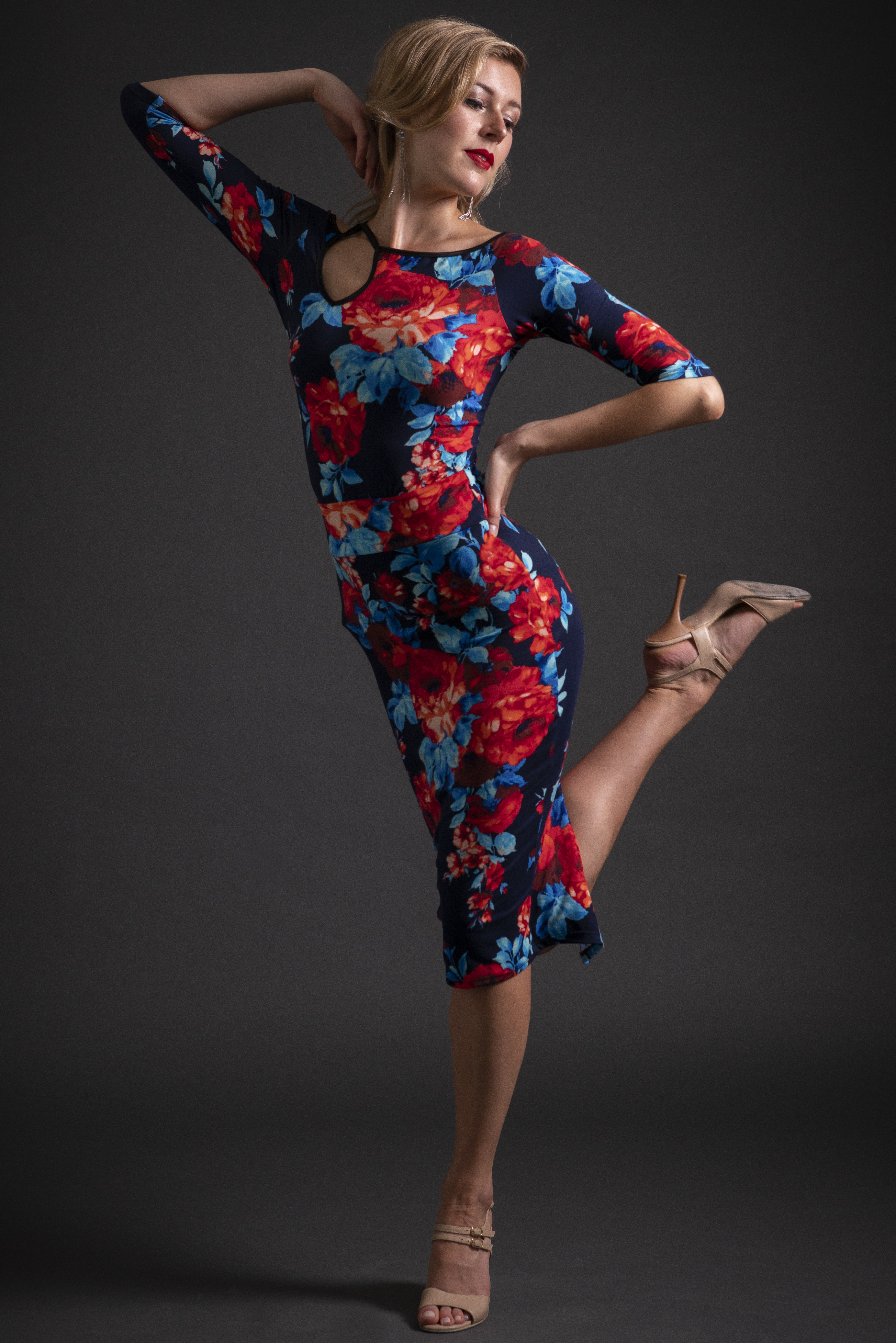 "I was the difficult child when it came to choosing a college," says FitzGerald, who is from Geneva, New York. "My parents originally wanted me to stay within reasonable driving distance."
But she just wasn't feeling the love during her campus visits in the Northeast, so she opted for a gap year and toured the United States, Mexico and Europe for six months as a dancer with Up with People, a group for youth to share music across cultures. When she returned home, her parents were so eager to get her settled in college they were more open to schools farther away. When she and her father visited several North Carolina universities, their last stop was Wake Forest in the spring, and she fell for the "incredibly beautiful" campus.
During Christmas break, she was following actor Channing Tatum on Instagram and saw his promotion for the Team Oscar competition in which young people submit 60-second films. Six people are chosen from thousands of entrants to present Academy Award statues. Wake Forest's liberal arts education had inspired her to try new things. "I said, 'Oh, I have nothing else to do, I might as well try to make a film. … I didn't know what I was doing, and I didn't have any nice equipment. It was really just a fun exercise for me."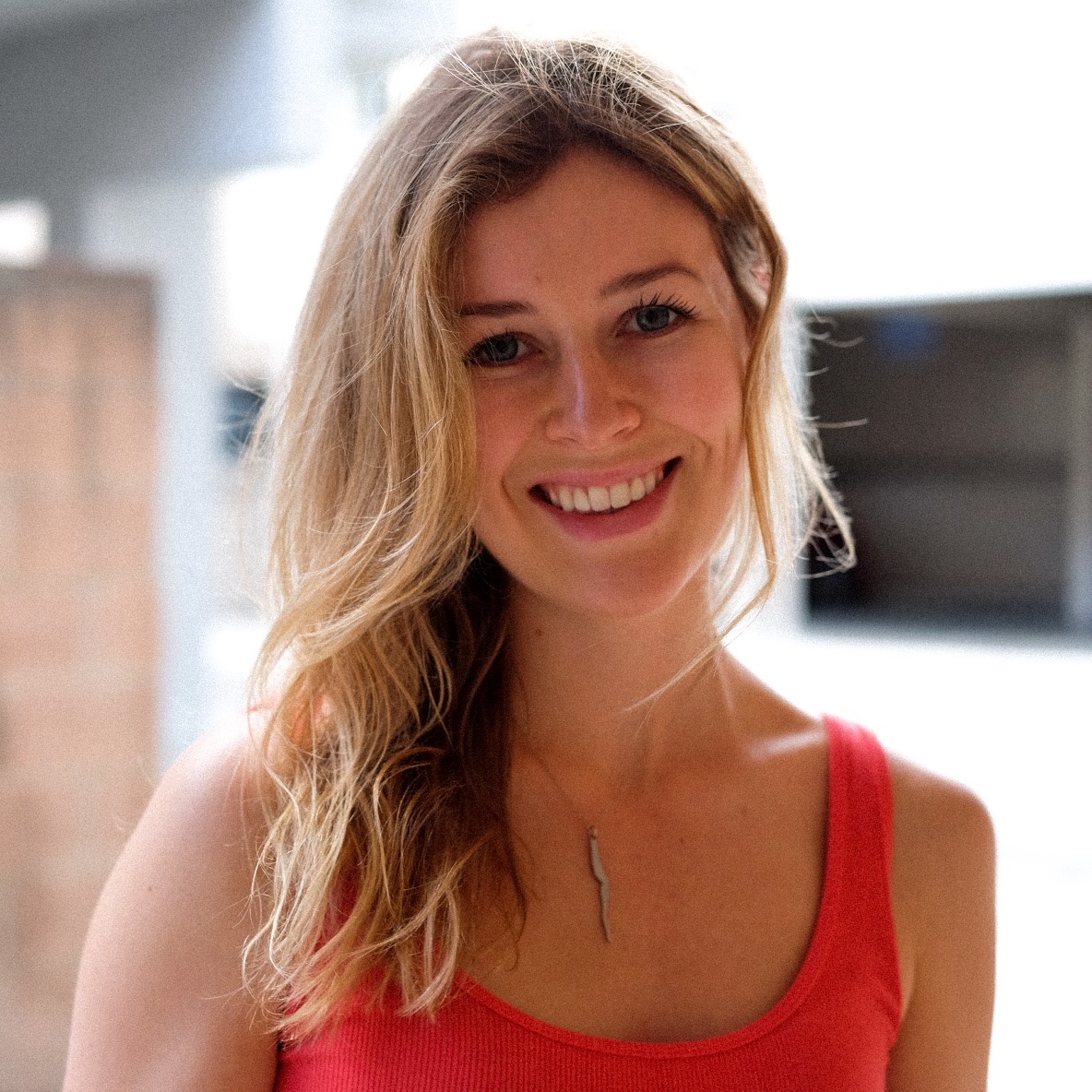 The Team Oscar topic was "the best advice I've ever received," and she made her "Sharing a Smile" video. Tatum announced the winners on "Jimmy Kimmel Live. " "I remember hearing my name on TV, and I was like 'WHAT? This has to be a joke.'"
She says her Hollywood experience was "unparalled." She toured studios, went through wardrobe fittings and attended all rehearsals. She handed out Oscars, including to Eddie Redmayne for Best Actor as Stephen Hawking in "The Theory of Everything." She met Tatum ("he's hilarious … a goofball"), Jennifer Aniston, Jennifer Lopez and more. She hobnobbed at the Academy's Governors Ball afterward.
It was a whirlwind, and she was hooked, but she had two more years to work on her major in communication and minor in film studies. She won a grant from the Provost's Office to study international films at the Sundance Film Festival in Utah. She sent set drawings occasionally to production designer John Richoux, whom she met in Los Angeles, and he accepted her as an apprentice after graduation.
In Los Angeles, she worked on many commercials and on "Hollywood Darlings," a comedy series about former child stars. For a crime drama that called for stashing a murder corpse, she found herself climbing into bins at a Walmart to see if a body could fit. "Interesting experiences," she says.
She worked a reality survival TV show called "Castaways," which had a producer who is a Wake alumnus, Grant Kahler ('01). She says Wake Forest's biggest influence in her life has been the connections she's made with faculty and alumni.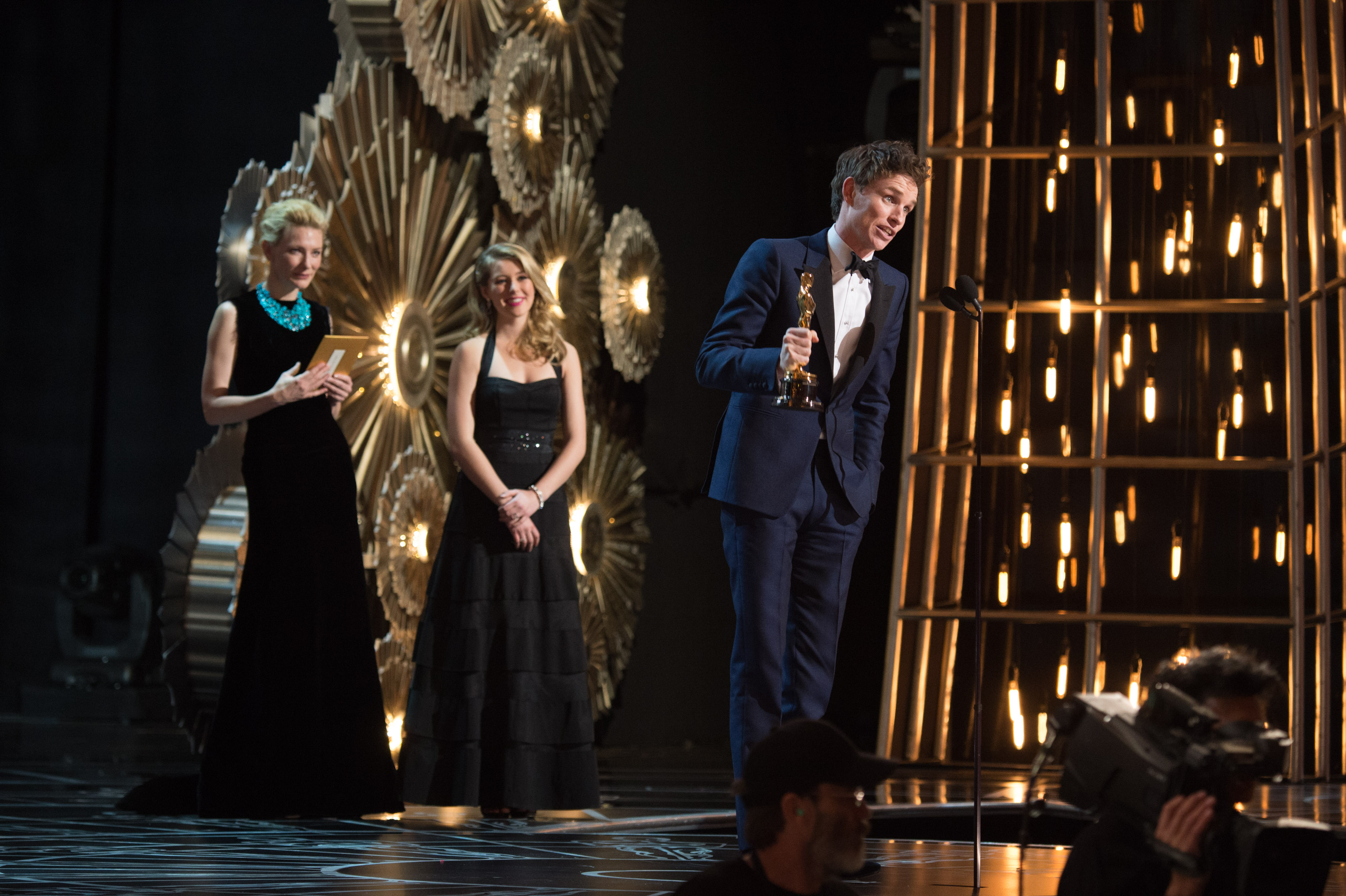 She was succeeding, but she missed dancing. "Dancing will always be first and foremost my No. 1 passion, even if it's just a hobby. I can't imagine life without dancing." She had begun taking tango classes during a break between film projects and found out a Wake Forest friend was going to Argentina to teach English. FitzGerald joined her, again on a whim.
"Going to Argentina was just a major wow factor for me at seeing the real authentic Argentine tango dancers, just everywhere, out and about at the milongas (dance events), performing in the streets. It's just so captivating, and it's such a cultural dance that there's something really rich about it," FitzGerald says.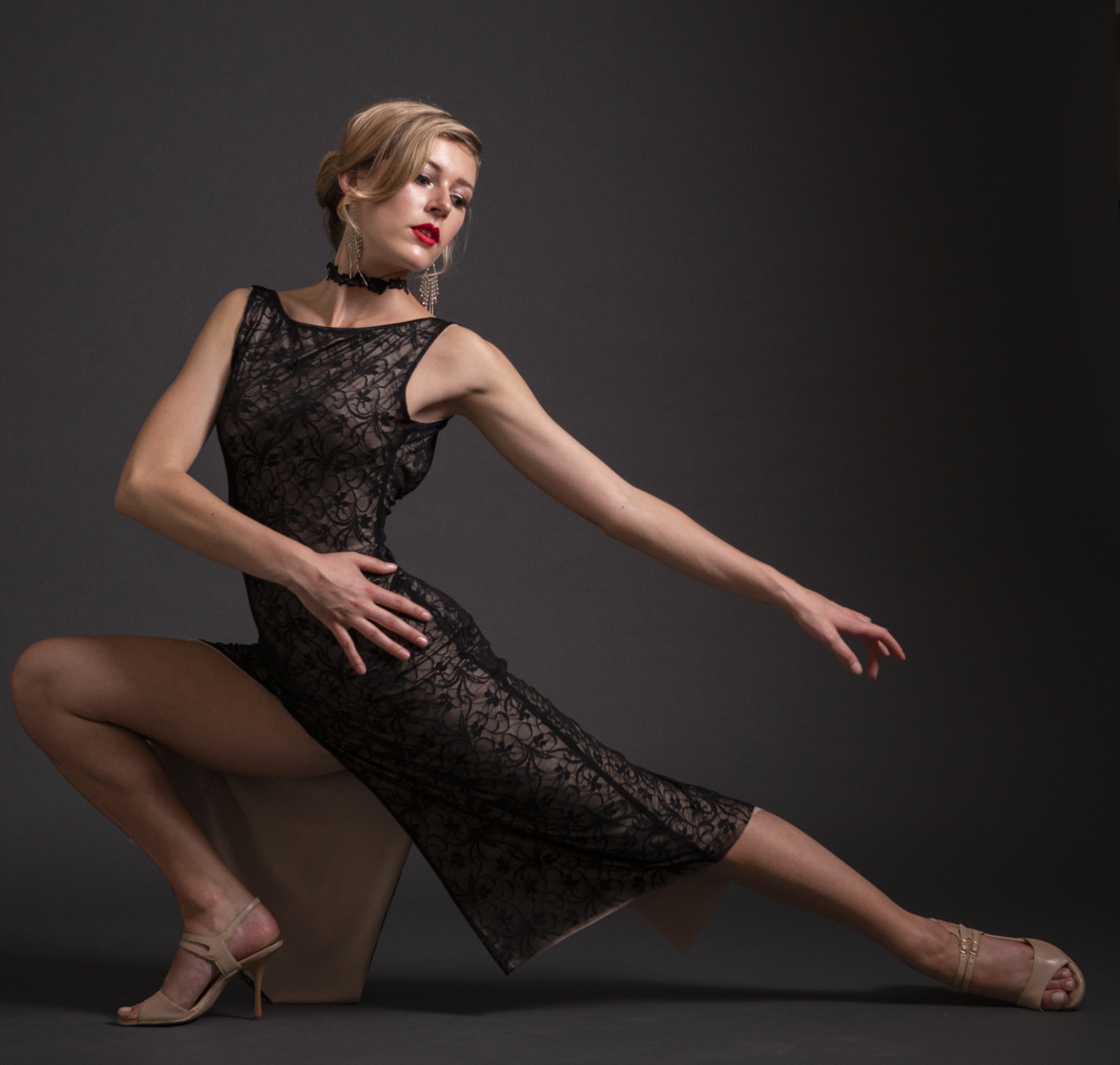 She struggled at first to let go and share the music with a partner. "Every other dance style that I had ever done was always self-initiated, … you're in control of every movement," she says. "With tango, … if the man is not moving, then you don't move. … I can hear the music, and I would want to dance it in my mind one way, … but in tango you have to follow how the leader is interpreting the music, which will be different with every guy you dance with."
She's hoping to compete in San Francisco next year with a partner. "Tango has kind of become my bread and butter, but I still love to dance other styles," she says. She recently took a contemporary class, and she wants to try Broadway dancing. She's also been learning graphic design through extension courses at UCLA, and just this month, she gave up her UCLA job to pursue a full-time program in User Experience Design.
Watch out, world.