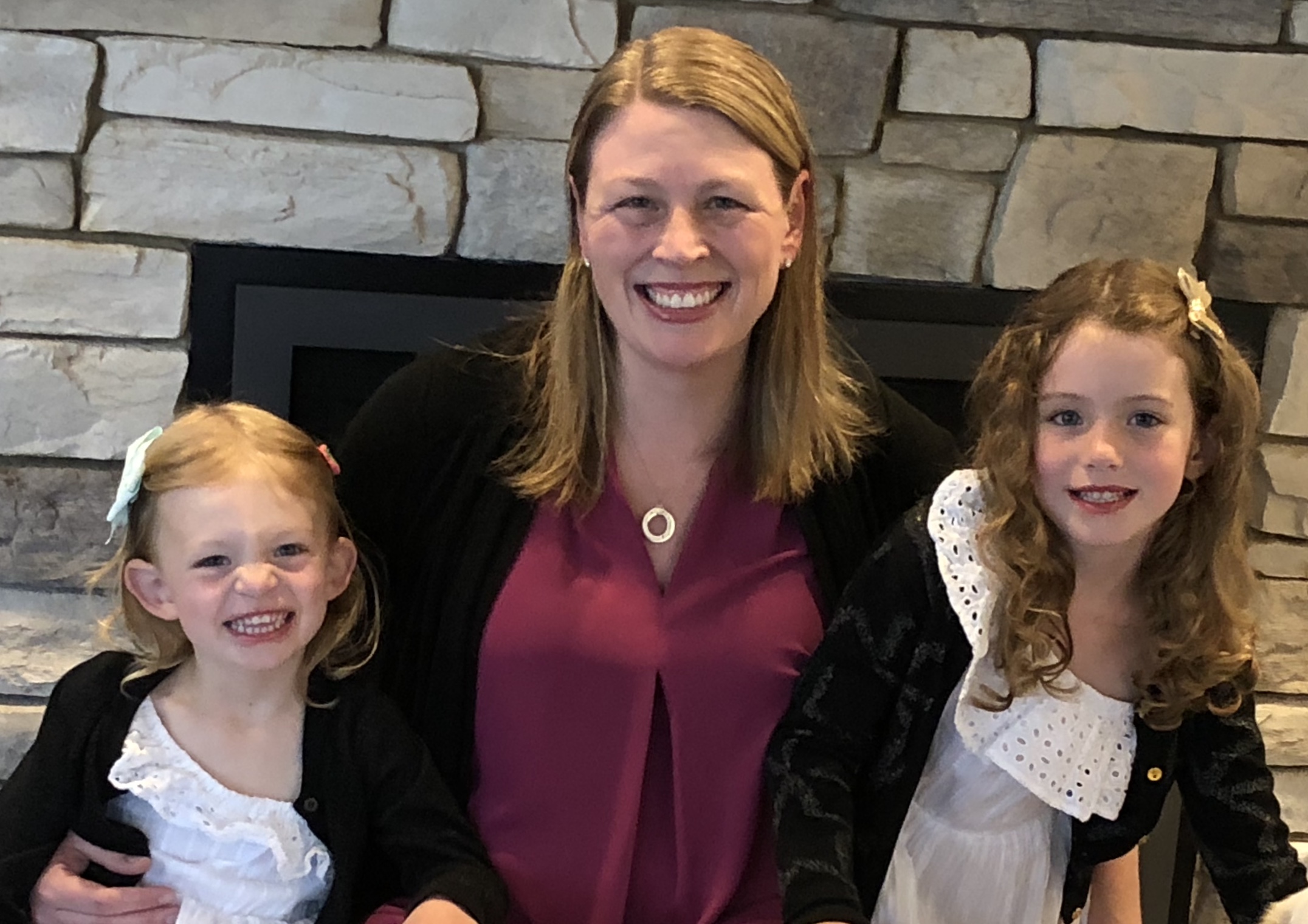 Wish granter. Wish manager.
What better titles could a Pro Humanitate fan have? And those are just two of the roles Renée Davis Benton ('97) has played since she caught the volunteering bug as a child, watching her mom give her time to nonprofits.
Today, Benton is a finance manager for the Bill & Melinda Gates Foundation, working to support the financial aspects of grants for its agriculture development strategy, often in Asia and Africa.
Even as a girl, Benton knew nonprofit work was interesting, but she found her passion for it at Wake Forest.
"I was a Tri-Delt, and I was our philanthropy chair, and it was always a natural fit," says Benton. "I was a Big Brother Big Sister in college. Volunteering was always important to me."
She graduated as a business major and knew she wanted to go to Chicago. "I had been born there but hadn't lived there in a long time," she says. She accepted a position at Accenture, an information technology and services company. "I wasn't quite sure what I wanted to do when I grew up, but I knew consulting would give me a lot of exposure to different things."
She has an identical twin sister who didn't go to Wake Forest, and they wanted to land in the same city. They did, and the sisters immediately found Make-A-Wish Illinois as their volunteering home. Make-A-Wish Foundation is a national nonprofit that grants wishes to children between the ages of 2 ½ and 18 with life-threatening medical conditions. "We work closely with the medical team and then with the families to create a life-changing wish and a magical experience for those families," she says.
"I was traveling a lot with Accenture on and off, and Make-A-Wish was pretty flexible. It wasn't like you had to be somewhere every Thursday night at 6 o'clock. … We were wish granters, so we went out and met with the wish families and then helped execute … the wishes."
Over time, Benton grew more involved, volunteered at fundraising events and became a team leader. Six years later, she took a full-time job as a wish manager. Benton's specialty was business processes, and that expertise helped the organization as it grew larger. She eventually became director of program services, overseeing about 15 people who put wishes together across the state.
She has priceless memories of the children they helped. About three-fourths had wishes that involved travel, often to Disney World or Disneyland. She worked on a lot of international travel, meetings with celebrities or sports figures or finding a place for children who wanted to be in a movie or record music.
"I was a granter for a little boy that wanted to meet the Chicago Bulls and Benny the Bull," she says. "So the Bulls organization made him a little Benny the Bull costume, and he got to go out before the games and run around the court as a little mini-mascot. That was one of my favorite ones."
Some kids wanted a shopping spree or a "room redo because they spend a lot of time in their room and they want it to be a fun, safe space for them." One girl, about 8 years old, wanted to perform for Mayor Richard M. Daley and his wife Maggie at the Chicago Symphony Center and then have a birthday dinner at a fancy restaurant.
"She saw everything he did for the city, and she wanted to give back to him," Benton says. "She was pretty aware of what was happening around her."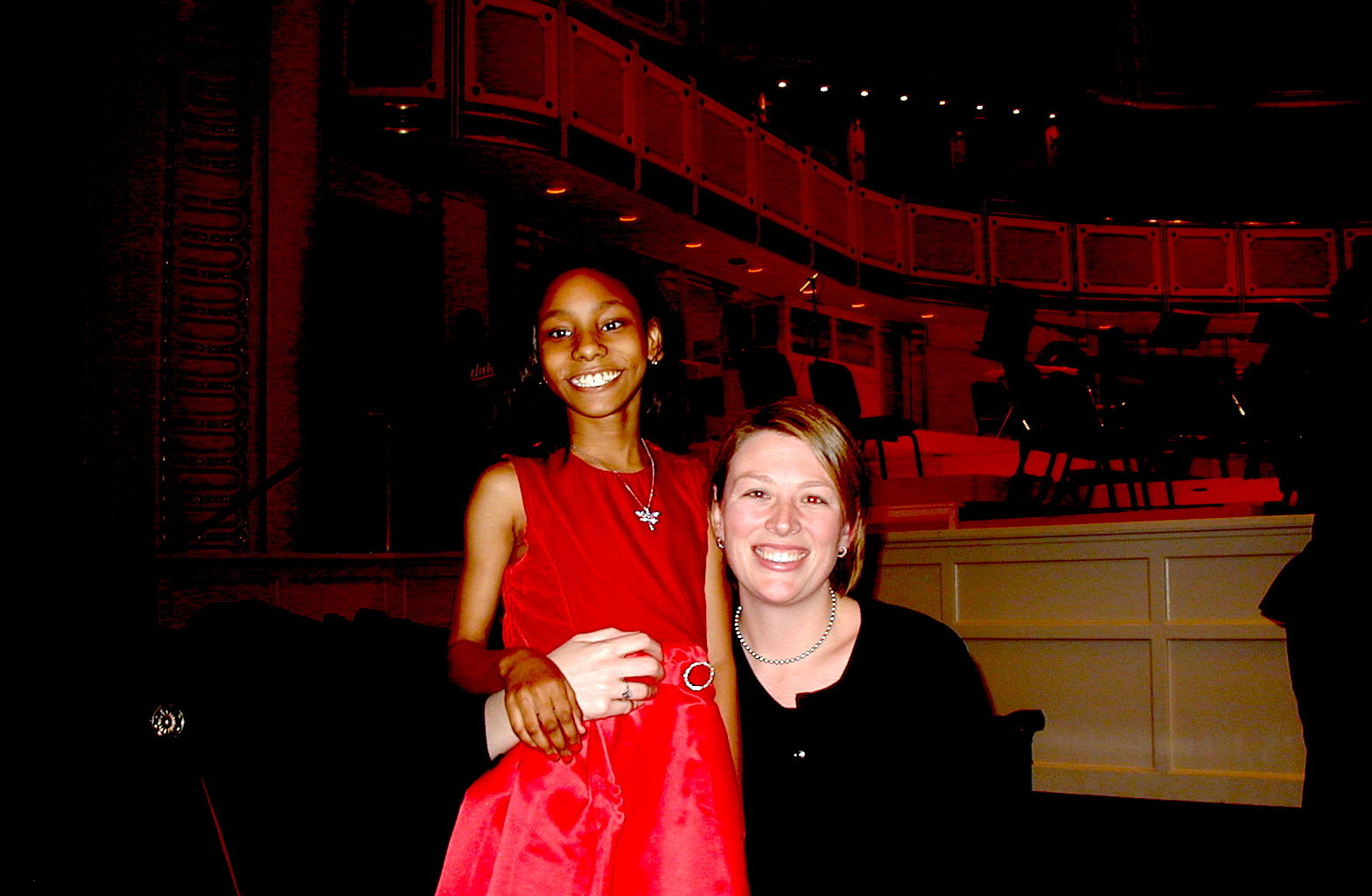 Children with illnesses often are going through a lot of uncertainty and loss of decision-making. "The wish can put the control back in their hands," she says, and give the children and their families "a break from what their new normal is with their illness."
"I've experienced it firsthand, just the power of the wish," she says. "Just seeing the joy in the child's face, not even when the wish is happening, but when you tell them their wish is going to be granted, the anticipation, keeping them excited as the wish gets closer … and the gratitude the families feel for what you're providing."
In Illinois, Benton met her husband, Troy, a software developer from Seattle, and eventually they moved to Washington state. She stayed home with her daughters, now 4 and 7, until the opportunity arose three years ago for a job-share with another mother. They each work three days a week at the Gates Foundation, with one overlap day.
"It's a very different side of nonprofits."she says. Foundation work involves giving money to advance foundation priorities versus a focus on fundraising. "It's an amazing place to work, and just with what it offers and the impact it has across the globe, you can't compare."
She says Wake Forest provided her with a foundation for learning, strong business academics and friendships that influenced who she has become. "I really like seeing the bigger picture and really looking at the world in a different way and making sure that I'm taking a world view instead of just a 'me' view of things.
"I moved around as a kid, so I had a fairly diverse upbringing. … But when you go to a small liberal arts school and you have people from all over, you really have a chance to start learning about different viewpoints and understanding that everyone's voice matters and really trying to be open to that. And I think that has helped drive me to want to be in the nonprofit world and really try to make a difference on a daily basis."