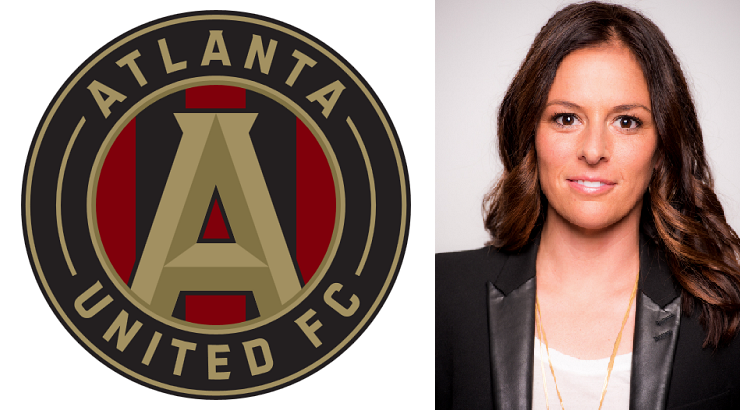 Watching the United States women's team win the World Cup this summer thrilled Sarah Kate "Skate" Noftsinger ('03).
Not just because she was an All-American, All-ACC midfielder at Wake Forest and a professional player before a broken neck vertebra sidelined her. Not just because she was developmental assistant coach for the U.S. Under-20 Women's National Team in the 2006 World Cup and an assistant coach for women's soccer at Stanford University.
Besides all that, she spent six years as the first commissioner of the Elite Clubs National League (ECNL), which produced huge growth in elite female soccer that has fed college, national and professional teams. Noftsinger also co-founded Inspire Transformation, a nonprofit aimed at creating sustainable social improvement around the globe by identifying local leaders. The nonprofit supports them in establishing team and community-based programs that use sports, music, counseling and other activities as a catalyst for social change. As head of/senior director of marketing and fan engagement for Atlanta's Major League Soccer men's team since 2015, she has helped build a strong presence — and a new stadium — in a city where some said professional soccer wouldn't succeed. The team won the 2018 MLS Cup.
Wake Forest Magazine interviewed Noftsinger about the arc of women's soccer and her role in it. These excerpts have been condensed and edited for clarity.
Q. What drew you to soccer and why do you love it?
Initially as a kid (growing up in Richmond, Virginia) I just enjoyed the competition of it. While yes, I was a hyperactive kid, and my parents probably liked it because it was supposed to wear me out, I found great joy in the team aspect. You go through every emotion with your teammates. I just enjoyed also not having a care in the world. You put on a uniform, you step onto the field, there's nothing else to worry about, so you can be who you want to be.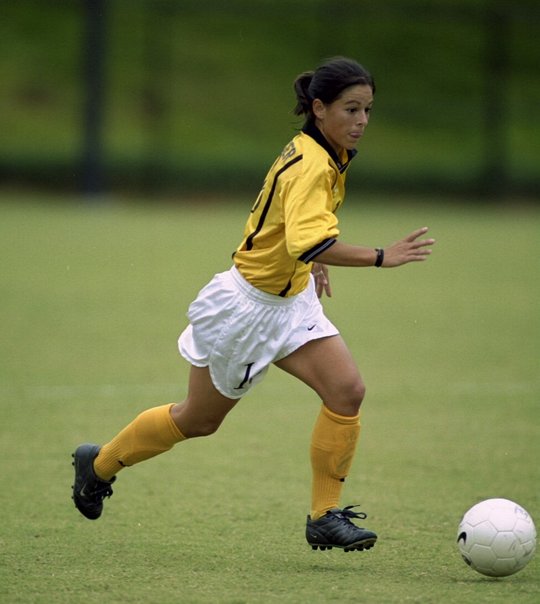 Q. Why did you come to Wake Forest?
Wake Forest foreshadowed what my career would be. (Coach) Tony (da Luz) was new, the program was new, and being able to buy into that building mentality with big dreams was attractive to me. Looking back at all these choices I've made, it's about building things and finding the joy in that.
Q. What made the biggest impression on you at Wake Forest?
I was born with a drive to compete and to work. However, at Wake I learned we can truly control our own work ethic. At Wake, nothing is handed to you as a student athlete. Learning how to balance the classroom and being a top athlete, there's no shortcuts. I really valued my time there because of the lessons I learned about grit and finding it within yourself.
Q. In 2002 you were drafted to the New York Power, then quickly moved to the Washington Freedom. What was your experience playing professionally?
It's a dream of an athlete to be able to have your sport be your career. Being the first female athlete from Wake Forest to be drafted by a pro team, I wasn't just representing myself. You want to make your mark and make yourself, make your family, make your school, make all those that have impacted you, proud, and hopefully provide a platform (so) other people can jump forward.
I was fortunate that I was in a club that was surrounded by Mia Hamm, Abby Wambach (Olympic gold medalists and FIFA Women's World Cup champions), Steffi Jones (German world and European champion), some of the greatest players that have ever played the game. Learning the humility, the work ethic, is reinforced, the giving back to others, giving back to the game.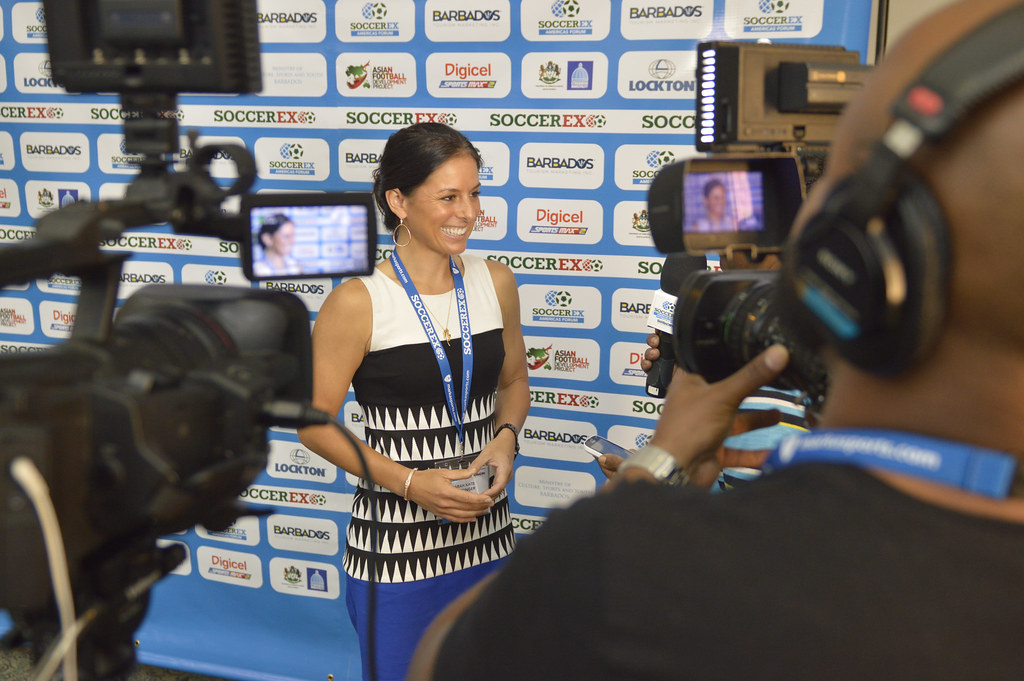 Q. You broke your neck. How did that come about and how did it affect you?
It was a one in a million thing. I went up and headed a ball, and we all heard a pop. At first, they said it was a herniated disc and then ended up finding out (eight weeks later) it was actually a cracked vertebra and a ruptured disk. So I was very fortunate that they caught it because I could easily have ended up paralyzed.
The broken vertebra was a defining moment in life. Here I was playing the best soccer of my career. I remember waking up from surgery and my mom just looking at me, and the first thing I wanted to ask was, "Will I be able to play again?" The answer was yes, you could. But I remember seeing the look in their eyes, and I read it as, "I have a choice here that I can either hang on to this dream or there's a lot more to life beyond that." It was a really hard transition. But to me it's the best thing that ever happened. You can either be upset about it or you can move on and jump into the next phase of your life and not look back.
Q. You coached for a while and then went into venture capital. What led you in that direction?
I had an academic itch to understand more, so I started auditing grad school classes (at Stanford). I had a mentor and worked in the startup world in Silicon Valley. I realized I liked building things and the fast-paced environment.
Q. How did you end up doing nonprofit work with Inspire Transformation in South Africa?
I had gone on this trip with Will Hesmer ('04) who was the goalkeeper at Wake and then played pro. We went to southern Africa, with a nonprofit, put on some clinics with a bunch of washed-up athletes, as I like to call it. It was a really eye-opening experience about HIV rates and unemployment and looking at all the factors that could lead to high rates of HIV (AIDS) in more rural areas. I ended up writing a proposal to get some funding for an organization (before I co-founded my own) that focused on creating locally sustainable economic development and the impact that would have on HIV rates. My first project there was a youth soccer league incorporating HIV testing and prevention methods. It was exciting. It was hard. It was emotional.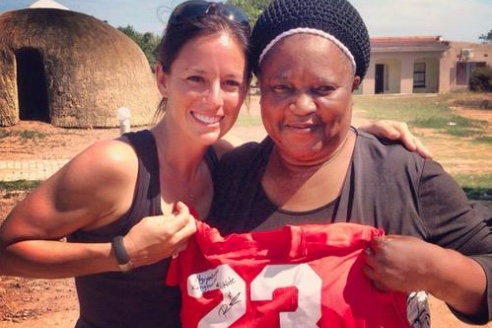 Q. You were in South Africa for four years before returning to the United States to become the first commissioner of Elite Clubs National League. What drew you to that?
I had sworn I was not going to work in soccer, that I was going to find my identity beyond it, and I got sucked back in. U.S. soccer had made investment on the boys' side of the game with the (U.S. Soccer) Development Academy, but they hadn't made an investment on the girls' side.
By creating a national league where the best players can play each other day in and day out, you're not only going to make the game better, but you're going to create an even stronger generation of female leaders. It went from less than 16 clubs (in 2009) to now over 90 clubs around the country. In the most recent World Cup, roughly 90 percent of the players under the age of 28 had been through the programming.
Q. What was it like seeing the U.S. women win the World Cup?
You can correlate it to the '99 World Cup (which) started an even bigger conversation about human rights and women's rights and equality. First it was Billie Jean King (beating Bobby Riggs in tennis in 1973 after he boasted he could beat any female) and the '99ers' World Cup win. They've been able to make headway for women and minorities around various social issues. Pretty cool to see. And (this year's women's team)  winning was fantastic.
Q. What are the biggest ways sports have changed for girls and women?
There's obviously more opportunity. It should be at the forefront of the conversation that we're not just female athletes, we're athletes. Our country right now is more divided than ever before, and soccer has the power to unite communities like no other.
Q. Why did you take on the role at Atlanta United?
Knowing (owner) Arthur Blank as a businessman and a human being, knowing that he's such a smart, driven man that has a really strong set of core values, plus it was an opportunity to build (Atlanta United) from the ground up and be involved in just about every aspect of the business, (which)  is something you can't really pass up. We built a $1.6 billion stadium (for soccer and Atlanta Falcons football) and the Atlanta United Training Ground (Children's Healthcare of Atlanta Training Ground), which is arguably one of the top five training grounds in the world. We hosted a Super Bowl, MLS Cup, an All-Star game and the BCS National Championship. One of the neatest things at Atlanta United is if you look up in the stands, you see the diversity and you know (the fans are) people that probably wouldn't have been standing next to each other on a daily basis.
Q. How did you get the name "Skate"?
In kindergarten, Sarah Katherine Noftsinger was really hard to write. So my dad shortened it to Sarah Kate Noftsinger. I would write S. Kate, and a few called me S.Kate. When I came to Wake, (Coach) Tony absolutely hated writing Sarah Kate on the starting lineup and shouting Sarah Kate, so he just started writing and saying S.Kate. He was basically the one that said, "This is the name."