Backstage, on Aug. 4, 2014, as he watched Tim Stopulos ('06) grab an acoustic guitar and sing to a packed crowd of nearly 10,000 people at the majestic Red Rocks Amphitheatre in Morrison, Colorado, Joe Stopulos was impressed — but not surprised — to see his older brother opening for two famous rock bands on a joint tour: Chicago and REO Speedwagon.
Growing up in Bettendorf, Iowa, all six Stopulos kids took piano lessons on the family's Yamaha Clavinova digital piano. Their mother plays a variety of instruments, and an uncle and a cousin are skilled musicians. Joe, who took piano lessons through high school, adds: "When most people hear me play, they say, 'Oh, you're really good.' And I'm like, 'I'm not even top three or four in my family. I'm not allowed to play at Christmas.' "
Early on, it was clear that Tim was a fast learner with a great ear for music. By age 4, he had memorized the names and capital cities of every U.S. state. In the third grade he won a school-wide piano competition by playing a challenging classical piece called "Toccatina" by Dmitri Kabalevsky, and in the fourth grade he was invited to play piano at his teacher's wedding.
"When he was about 10, he asked me to teach him to play the guitar," says Mary Fran Stopulos, Tim's mom. "I believe I may have spent all of a day or so showing him the basics and the next thing I knew he was playing Dave Matthews." By sixth grade, he was writing his own songs.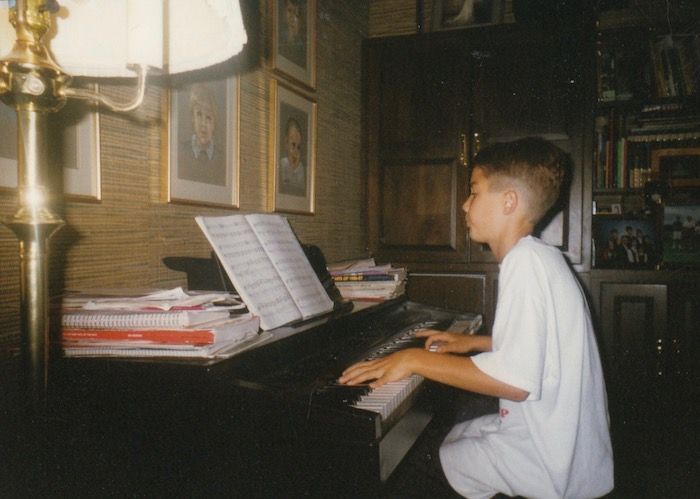 Rocking Out at Wake
Wake Forest is where Tim began to hone his performing and songwriting skills more seriously, forming a band with three other students: Bill McGibony ('06) on bass, Adam Berns ('07) on drums and Charles Berry ('08) on electric guitar.
Playing a mix of covers (tunes by bands like Weezer, Red Hot Chili Peppers, Coldplay and The Smashing Pumpkins) and original pop-rock songs, members of the group performed at venues like Shorty's and the original Ziggy's, at charitable campus events like Project Pumpkin and the Kappa Delta sorority's Mr. Wake Forest male beauty pageant, and at two Battle of the Band competitions — both of which they won.
"I was always amazed that he could bust out this really complex sonata and then transition into 'Walking In Memphis' (by Marc Cohn) and then do 'Time Is Running Out' by Muse and not skip a beat. He could pivot from Beethoven to Radiohead and it was really fun to play with him because nothing was off limits," Berns says.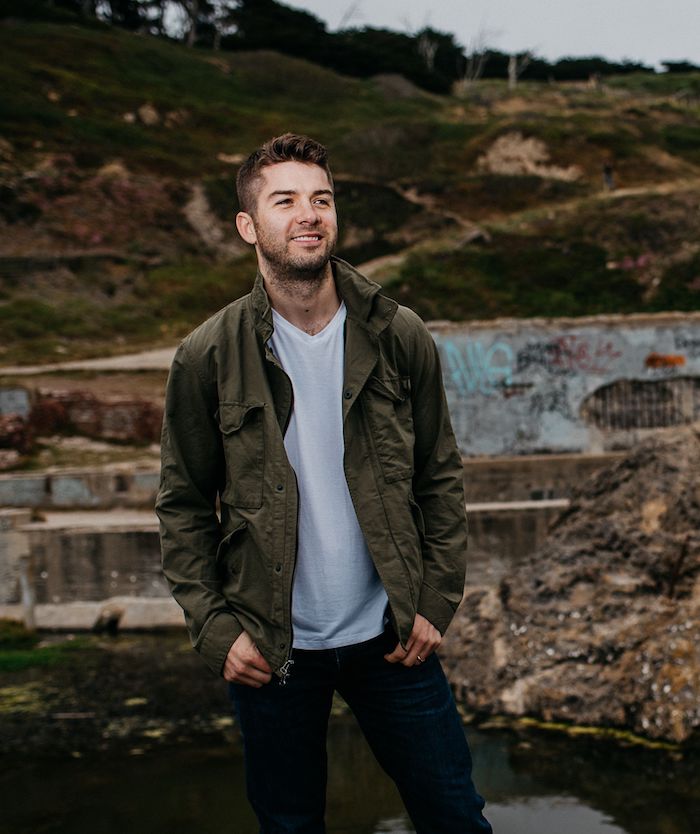 One memorable event for the band was headlining a concert at Brendle Recital Hall and filling up most of the auditorium. "It was our first rockstar moment," Tim says. "We got a bunch of people to pay $5 to see us play. That was another stop along the way that energized me to keep going. It was kind of intoxicating."
When they weren't practicing, performing or studying, the band members were playing basketball or the video game Halo — activities where Tim's competitiveness and ambition were on full display. These are qualities that Berns admires. "To make it in the music industry is next to impossible. A lot of people would give up. But because of his drive and passion, that's why he's been able to have the successes that he has had," Berns says.
Something else that helped propel Tim (who majored in Spanish literature and minored in piano performance) was taking private piano lessons with Peter Kairoff, professor of piano and chair of the music department, as well as a virtuoso performer.
"I got to see the way a true artist practices and thinks and approaches a piece," Tim says. "He knew how to draw out the essence of a piece and express that to a crowd. What I learned was just how much work that takes."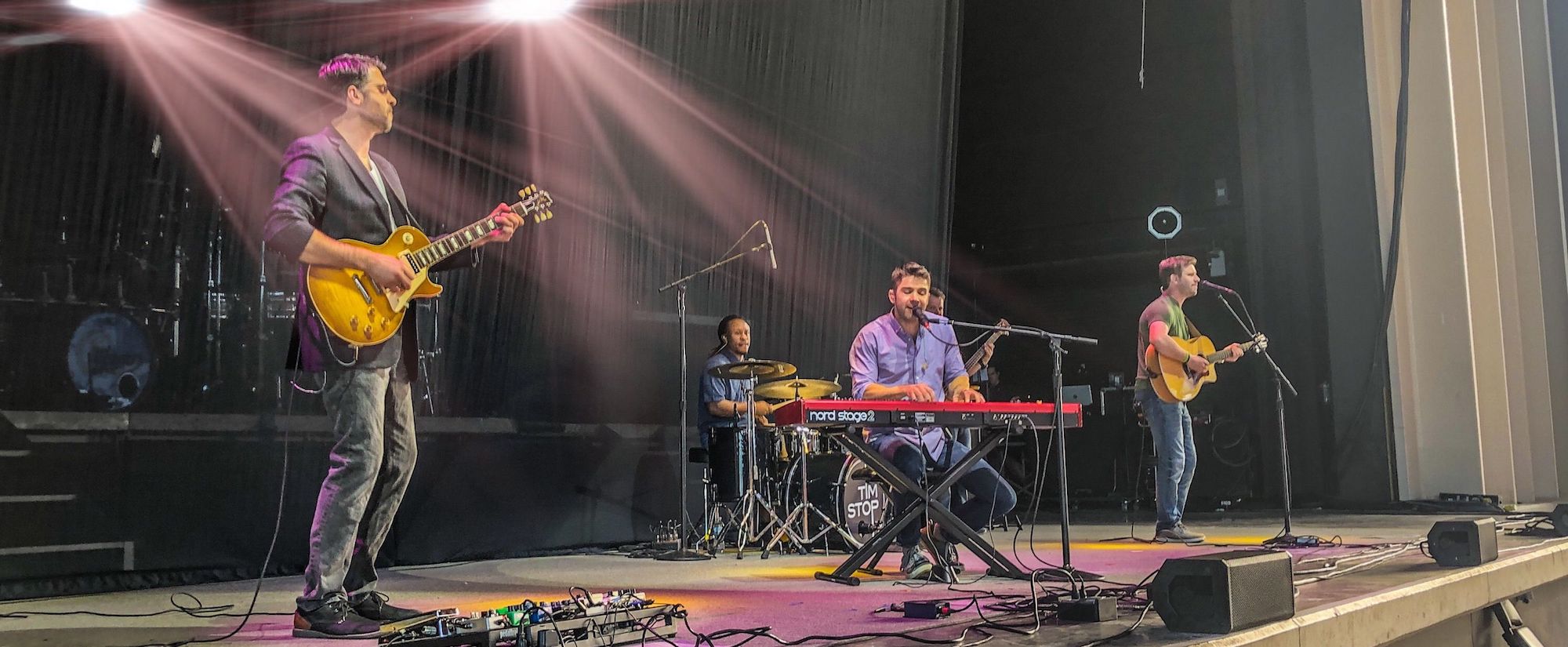 Going Pro
After graduating in 2006, Tim moved to Chicago and devoted his life to becoming a professional musician. It required a lot of hustling and networking — traveling around the Midwest to play at small bars, writing new songs at home and trying to make enough money to survive. Along the way he shortened his stage name to Tim Stop, mainly because it was easier for people to spell and Google.
So far, he's independently released four albums of original music that have a feel-good vibe that's reminiscent of Billy Joel and John Mayer. For two of those albums, Tim successfully recruited Aaron Johnson, the producer behind The Fray's debut album, "How to Save a Life," which was certified double platinum.
Two of Tim's covers — "The Way You Make Me Feel" by Michael Jackson and "Live Forever" by Oasis — have been in rotation on the SiriusXM radio station The Coffee House for the past few years. And his most recent single, "Perfect Fool," has been streamed more than 175,000 times on Spotify.
Undoubtedly, Tim's biggest break arrived in 2012, when he asked to be the opening act for the legendary band Chicago on a few tour dates in the Midwest — and the group said yes. Both his aunt and Chicago's manager went to the University of Notre Dame, so that's how he wrangled an introduction.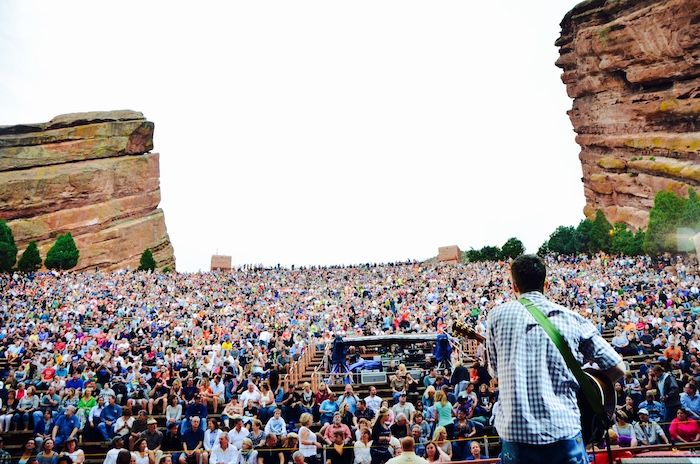 His Midwestern performances went so well that he toured with them (and sometimes REO Speedwagon) several more times all over the U.S. and Canada — first as a solo act and most recently with a full band, musicians he met locally while living in the Midwest. Chicago and REO Speedwagon treat him like part of the band and sometimes even give him his own bunk on their tour busses.
"They've been so nice to me. I consider them all friends now," says Tim, who had to pace for 20 minutes before his first opening slot to calm his nerves. "It was just an incredible experience for me. I think if you can do that — play solo in front of 10,000 people — you can do anything. Because there's no safety net."
In between songs onstage, Tim has learned how to charm the crowd with anecdotes from life on the road. "I and so many others were immediately impressed, not only by his amazing talent as a singer and multi-instrumentalist, but also by his rare ability to personally 'connect' with the audience," says Lou Pardini, who plays keyboard and sings in the band Chicago.
Tim plans to keep playing with his band at small-to-medium rock clubs in the Midwest and occasionally performing at private events — that is, when he's not hanging out with his wife, Maria, and their daughter, Kate, who turned 1 this past July. One minor source of irritation for Tim is that Kate's favorite tune right now is not one of his; it's the theme song for the animated TV show "The Octonauts."
"I'm working on changing that," he says.
Jane Bianchi ('05) is a freelance writer based in Tampa, Florida. She is married to the above-mentioned Bill McGibony ('06).