Young alumni who gained real-world experience running a student-art gallery reflected on their time at the START Gallery during Homecoming weekend. The START Gallery is celebrating its 10th anniversary this fall with an exhibition showcasing works by student artists that were selected by the gallery's previous managers.
Caitlin Berry ('09), the first gallery manager, said her experience had "hugely informed" her career, giving her the skills to work with contemporary artists and an understanding of the interpersonal and institutional logistics that go into getting art from easel to gallery wall. Being there at the beginning gave her a particular view of nurturing a creative enterprise.
"We were just really building things from the ground up," said Berry, who is a fine-art dealer in the Washington, D.C., area. "It sort of felt like we were inventing the wheel at every turn, so we really had to get very creative to get structures in place and get systems in place in making it a sustainable venture. And I can't tell you how proud I am that START has grown and thrived over the past 10 years."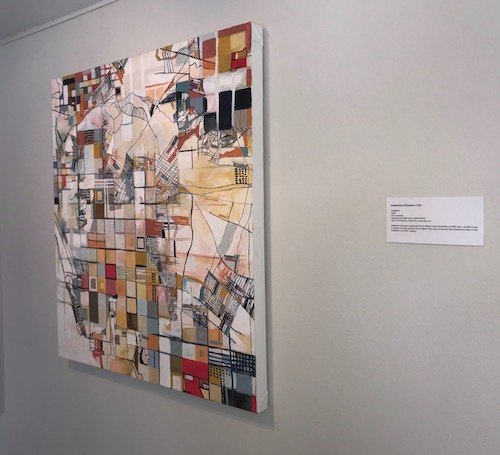 The START Gallery in Reynolda Village features about a dozen shows a year showcasing student art. Two years ago, the gallery launched START.dt (START Downtown) to bring student art to Wake Downtown. The exhibit in honor of the gallery's first 10 years is on display at both locations through Oct. 11. (As the gallery begins its second decade, it's rebranding as stArt.)
The gallery is managed by a recent graduate serving a one-year fellowship and staffed by undergraduate students. Berry was one of four former gallery managers who participated in a panel discussion on the gallery's history on Sept. 20 at Wake Downtown. Joining her on the panel were current gallery manager Kayla Amador ('19) and Paul Bright, the director of START since its inception and director of the Hanes Art Gallery in the Scales Fine Arts Center.
Bright said the START Gallery is largely unprecedented in the world of college and university exhibition spaces. "There were student galleries, and there were places to show student work elsewhere, but there was no holistic approach to showing work, curating, selling work, sort of the whole gallery gamut, and we still haven't found anything that replicates that, so it seems to be fairly unique," he said.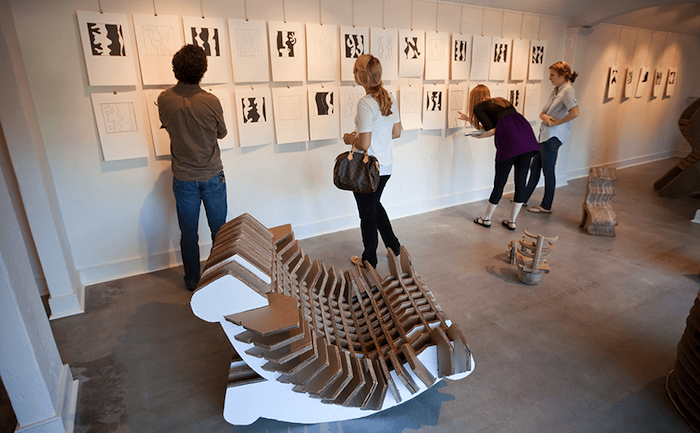 Few careers better spotlight the diverse set of skills acquired from a liberal arts education than that of managing an art gallery. It's a job that benefits from an understanding of art, history, commerce, marketing, events-planning, small-scale construction, diplomacy and much more. For visual artists, it's also a chance to peek behind the curtain at the inner workings of the art world's business side.
It's obvious how assembling, hanging, creating informational wall tags, promoting and scheduling gallery shows would be invaluable experience for someone pursuing a career in the art field, but the work proved to be transformative even for those who branched out into other fields.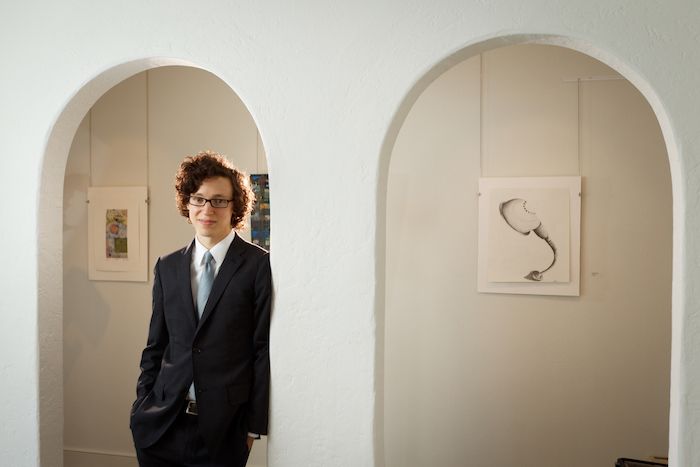 Marcus Keely ('10) volunteered with the Peace Corps in Mongolia after serving as gallery manager for two years and is now in commercial design in Vermont. But he said he often alludes to his time at START simply because it interests people.
"I mention it a lot, and I always think it's so cool that I get to say I managed a student art gallery," Keely said. The passing connections with strangers who would walk into the gallery space was a rewarding part of the experience. "You'd meet some of the most interesting people."
The sense of independence and autonomy to shape the gallery's future was powerful. "This is your ship that you're steering and hoping you don't run it aground," Keely said.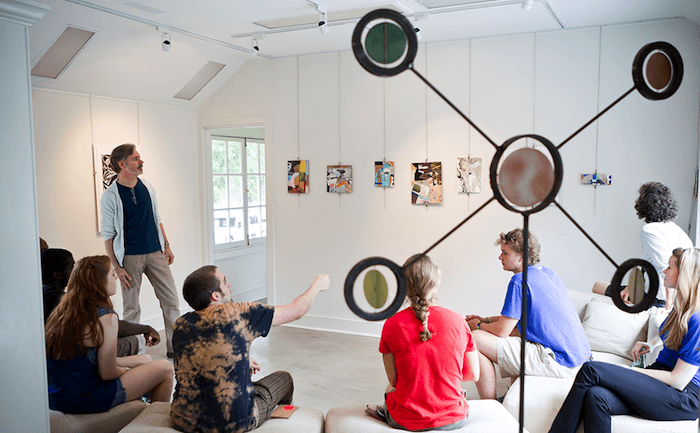 Others on the panel said that they learned to manage interns and student workers, and to assert and carry themselves in a professional context.
"Working at START taught me how to be a boss," said Brittany Forniotis ('15), who is in a Ph.D. program in art history at Duke University. She said she was somewhat uncertain in public before her job at START, but the experience changed her. "Being able to carry myself with confidence in those spaces has been such a wonderful boon."
Preparing more than a dozen exhibitions a year, START's young managers see the transformation of art from the studio to the gallery space, watching work take its place in the world, competing for attention, entering into a dialogue with other art leaders and the public. That kind of bold creative exploration can be inspirational for recent college graduates.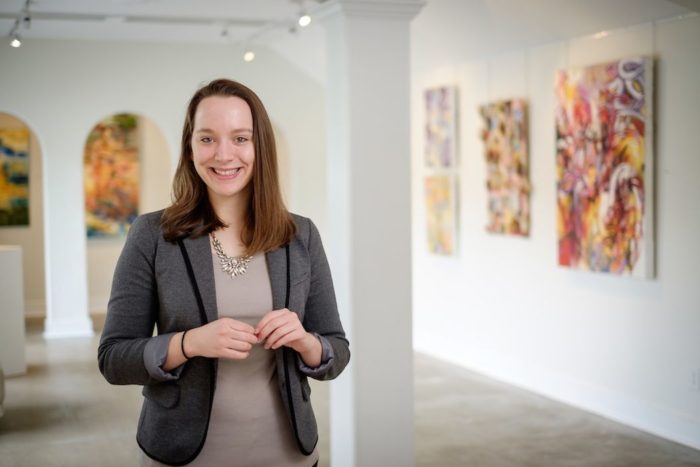 "I think that as a student you go into every test thinking it's such a big thing and that you have to be perfect," said Katie Wolf ('13), who parlayed her experience as gallery manager into her current position as assistant director of the Hanes Art Gallery. "(Working at START) was sort of a way that I realized that nobody is perfect, and I could take risks and not be scared."
John Adamian is a freelance writer who lives in Winston-Salem. His writing has appeared in Wired, The Believer, Afropop Worldwide, the Hartford Courant, Modern Farmer, Winston-Salem Monthly and other publications.
START Gallery Managers:

Caitlin Berry ('09), 2009-10
Marcus Keely ('10), 2010-12
Adelaide Knott ('12), 2012-13
Katie Wolf ('13), 2013-14
Becca Gleichenhaus ('14), 2014-15
Brittany Forniotis ('15), 2015-16
Kylie Kinder ('16), 2016-17
Jay Buchanan ('17), 2017-19
Kayla Amador ('19), 2019-20