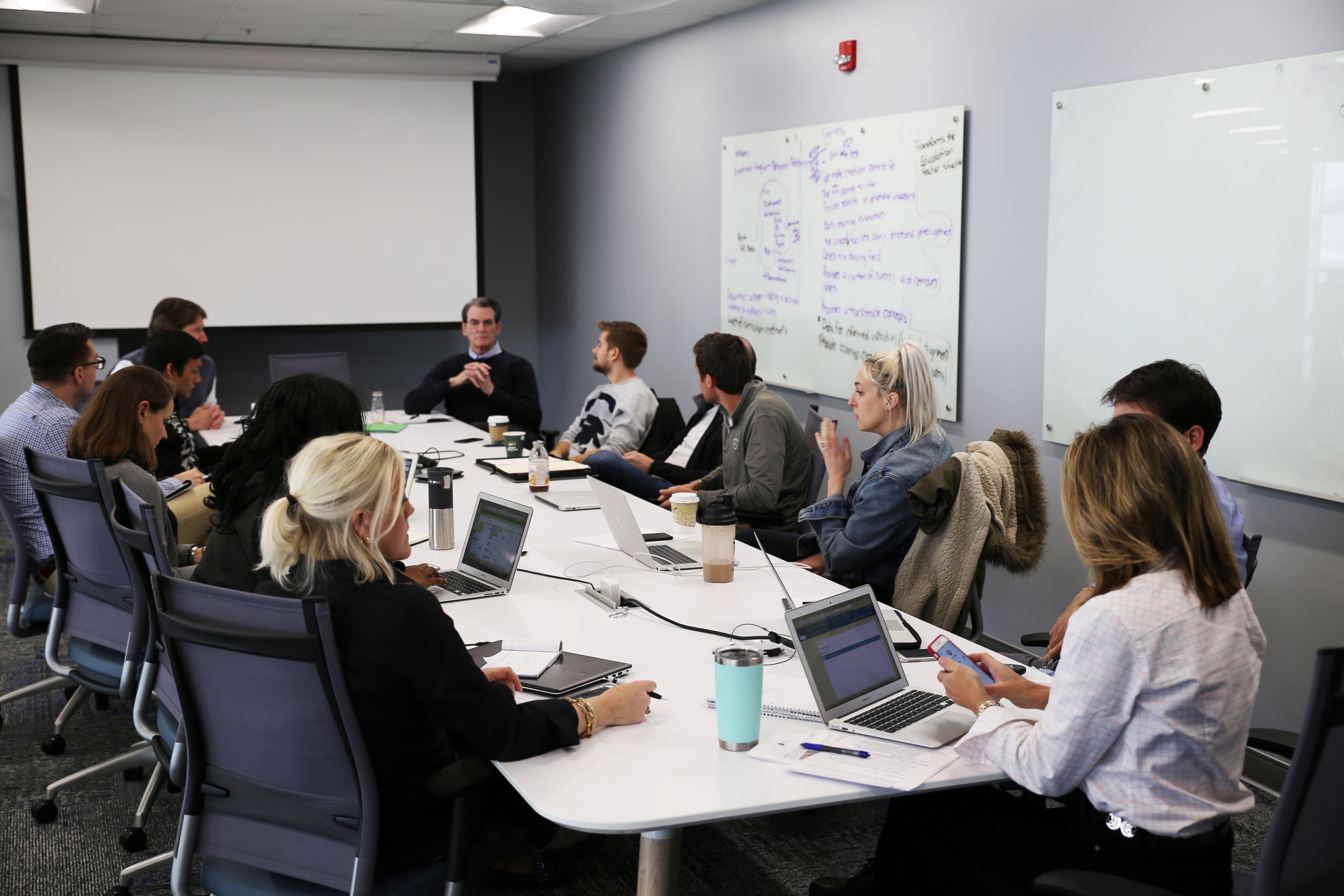 The floor-to-ceiling windows and panoramic views of downtown Winston-Salem perfectly suit the business incubator called Winston Starts.
The 35,000 square feet of space in 500 West Fifth Tower offer big vistas, a sense of grand possibility and a connection to the flourishing vibe of the city. And the place is crawling with energetic Demon Deacons, from the two who created it — one an alumnus, the other a supporter and Wake Forest parent who wears a good bit of gold and black — to its ever-growing number of startup business owners, about half with Wake Forest degrees.
Their businesses range from Solarté, a hair and skin-care line, to Shift, a documentary video production service, to Village Juice Co. food and beverages to UpDog Kombucha health drinks to SWIPEBY, a restaurant pickup app, to FanPark, an event parking app.
Leading and managing the center's staff are President Steve Lineberger ('80, MBA '82, P '15) and director Betsy Brown (MBA '96, P '23), described on the website as "The Winston Starter" and "Super Colossal Boss Lady." Since opening in early 2018, the nonprofit incubator has grown to host 23 entrepreneurs, known as "founders," with seven more in the pipeline. This summer, it brought in 27 interns, many from Wake Forest. The incubator occupies the fourth and fifth floors of the 18-story building that once was headquarters for Integon insurance, then GMAC insurance. On the third floor is a space for professors and students to mingle academics and entrepreneurship.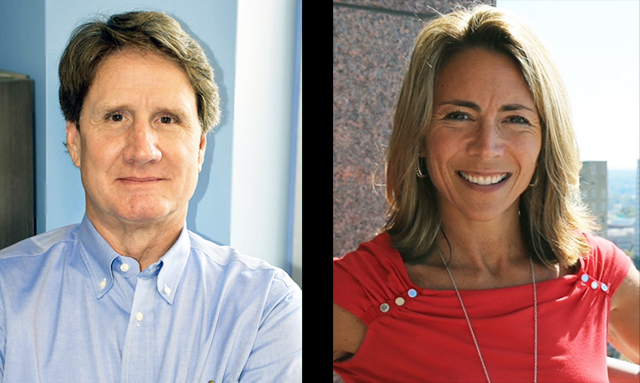 Entrepreneurs apply through an intensive admission process for access to as much as 3½ years of learning and support. One exception is that Dan Cohen, a professor of practice and the John C. Whitaker Jr. Executive Director of the Wake Forest Center for Entrepreneurship, gets a "captain's choice" spot each year for the student business he finds most promising. If Cohen has pre-screened entrepreneurs, "that's good enough for us. That's very rigorous," says Lineberger, who has been a top executive at ABT Power Management Inc., Krispy Kreme and Sara Lee.
As an incubator, Winston Starts differs from quick-start accelerators that usually take participants through a 12-week "business boot camp," Lineberger says.
"(Accelerators) are wonderful ways for companies to get launched because they learn a lot fast, and they learn accountability early on, but when they come out of those, a lot of times there's still a long way to go before they're really ready for the marketplace in any kind of impactful way. We have the same level of resource … and accountability but over a much longer runway of two to three years," Lineberger says.
Winston Starts marshals entrepreneurs through a timetable of metrics and deliverables they must meet to stay in the program. In return they get low-cost space ($138 to $220 per month per employee) with high-end infrastructure — big-screen video conferencing, a media production room and 55 high-security data lines, Brown says.
The space is remodeled in what might be called upscale industrial chic, with large and small offices, large and small conference rooms and tiny "intimacy rooms" for private conversations. Founders can use kitchen and dining areas and a de-stressing area with a pool table, popcorn machine and air hockey. They have access to low-cost or pro bono legal, accounting and human resources services. They have a steady stream of speakers and forums. They have collaborative time with the leaders, each other and two to four personal business mentors hand-picked for each founder by the Winston Starts team (which includes another Deacon, Daniel R. Taylor Jr. (JD '76, P '12, '15), an attorney who serves as counsel in residence, aka "Lord of the Law").
Winston Starts is a rarity among incubators in bringing together all kinds of businesses, rather than specializing in one industry such as tech or health care, Lineberger points out.
He says having other founders nearby is one of the biggest benefits. "There are plenty of other founders around that you can compare notes with, sometimes cry on their shoulder, sometimes celebrate with," he says. "They'll go out and get a beer together, and they'll go out to dinner together. There's a community that develops inside of here that they lean on one another."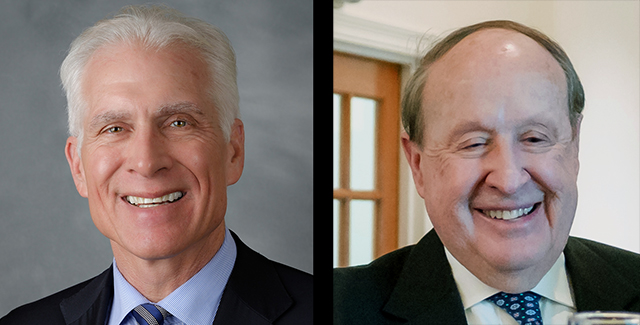 Don Flow ((MBA '83), the chairman and CEO of Flow Automotive Cos., created Winston Starts with John C. Whitaker  Jr. (P '04), the founder of Inmar Enterprises Inc., whose 4,000 employees provide promotional management and return goods processing. Whitaker also is CEO of INV, providing venture capital and management expertise to startups.
Flow and Whitaker provided the funds to get Winston Starts off the ground. Both have strong ties to Wake Forest, where Flow is a trustee and Whitaker has served as a trustee and as a member of the Board of Visitors for Wake Forest Baptist Medical Center.
Flow was a visionary behind remaking the building on Fifth Street, where he has moved Flow Automotive's 140-person headquarters workforce into 90,000 square feet of the building. He saw Winston Starts as fitting and necessary for a city born of entrepreneurship.
"The narrative for mid-sized cities that are going to be flourishing is they've got to be great places to start and grow companies," Flow says. "We know we have this tremendous base of university students. A sense of place and community really matters in retaining them.
"I feel like we've made our first steps and are really beginning to distinguish ourselves. In my mind, there's no reason why Winston-Salem could not be a leader in this state," Flow says.
A Sampling of Winston Starts' Deacon entrepreneurs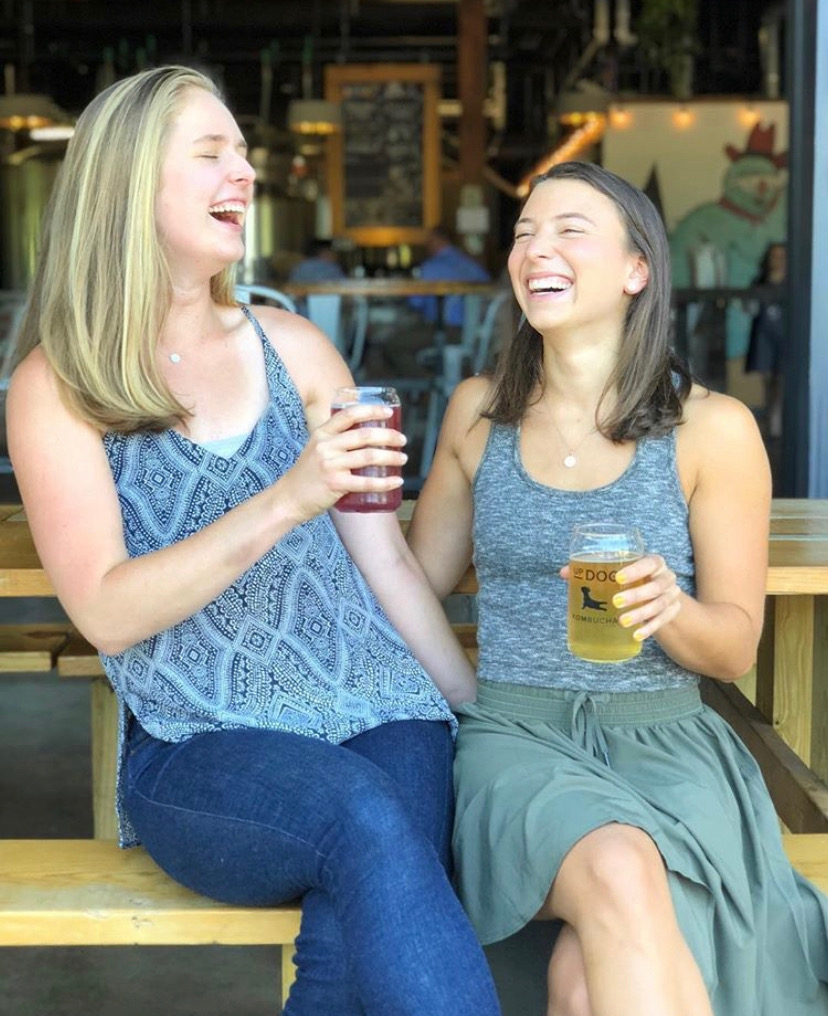 Lauren Miller ('17)
Founder of UpDog Kombucha with her Charlotte-based partner, Olivia Wolff ('16)
Lauren Miller ('17) and Olivia Wolff ('16) weren't really friends, despite graduating from the same private high school in New Jersey and coming to Wake Forest. Wolff was a year ahead of Miller, and they didn't hang out, though they said hello now and then.
What brought them together was a passion for kombucha, a fermented, effervescent tea loved for its probiotic and other health benefits. In fact, they had such an expensive kombucha habit that each decided to make her own to save money. Wolff was making batches in her dorm room and published recipes on Wake Forest's Spoon University foodie website. Miller was inspired to try it. They began texting recipes and collaborating. Miller, the detail-oriented economics major, thought maybe they should start selling it. Wolff, the health & exercise science major, knew she had the heart of a sales person and a knack for naming and marketing their brews.
They sold orders on Instagram, from 40 bottles the first week to 160 by the 10th week — until a campus official advised them that he was proud of their entrepreneurial spirit but couldn't let them hog the dorm refrigerator space. The process of fermenting kombucha in glass jars requires immediate refrigeration to stop the fermentation at the perfect taste point to ensure consistency. So their operation stopped for a time.
When Wolff graduated in 2016, she had job offers but instead committed full time to UpDog Kombucha (named, like their drinks, for the yoga poses they both grew up doing). Miller had another year at Wake Forest. When Wolff took the risky leap, Miller says she had to commit fully, too. "I was like, 'OK, really, we're both in.'"
They succeeded with hard work and a critical connection with Margaret Norfleet-Neff, co-founder of Cobblestone Farmers Market, who let them use her commercial kitchen's refrigeration and sell at the market to build a customer base.
Today, Miller, who manages the finances and UpDog's brewery on University Parkway, belongs to Winston Starts, while Wolff works in Charlotte, finding sales venues and partners. They sell in 145 locations in North Carolina and South Carolina. They have five full-time employees and a fluctuating number of part-timers.
Even though Miller spends much of her day at the brewery, she says the support from Winston Starts is invaluable. "I like touching base there because it can get a little bit — I don't want to say lonely at the brewery — but I can get a little bit in my head."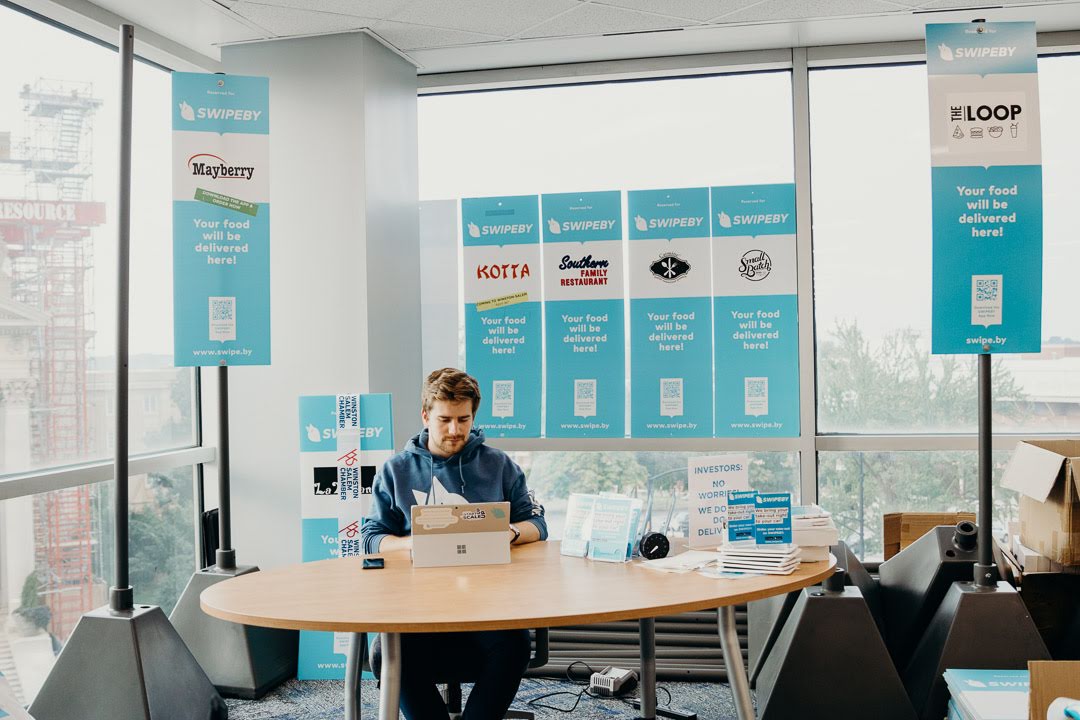 Carl Turner ('17)
SWIPEBY restaurant pickup app
Carl Turner ('17) could have gone to college for free in his native Germany, but he wanted the small class sizes and the more practical emphasis of American higher education.
He always knew he was an entrepreneur. He imagined pitching an idea in Germany and getting the response: "'Have you thought about this and this and this going wrong?' In America, they say, 'Awesome, awesome, amazing, amazing.' It's just a way more encouraging environment."
He started the SWIPEBY app, which makes outside pickup affordable for restaurants and customers. Home delivery in hyper-urban areas takes 30 minutes and isn't too expensive, Turner says, but in suburban markets such as Winston-Salem, longer drive times can make delivery costly. "So we allow any and every restaurant to become a virtual drive-thru and compete in suburban markets or commuter markets, to offer a high convenience to customers who don't pay any additional money to use our service."
SWIPEBY has 50 restaurants in Winston-Salem and expects to be in Charlotte and Raleigh with 500 restaurants by the end of the year.
The Winston Starts space is great, but even more important are the mentorships and the connections, Turner says. "There is this amount of high-caliber people who I can come (to), from 'We want to do a major pivot' to 'Can someone look over this contract?'"
Family and friends are supportive, but he knows they get tired of hearing him talk about the company, and he can't share with employees and contractors. "Just peers to chat with, have a good time with, bounce advice, I think it's actually really, really, really valuable and is good for mental health."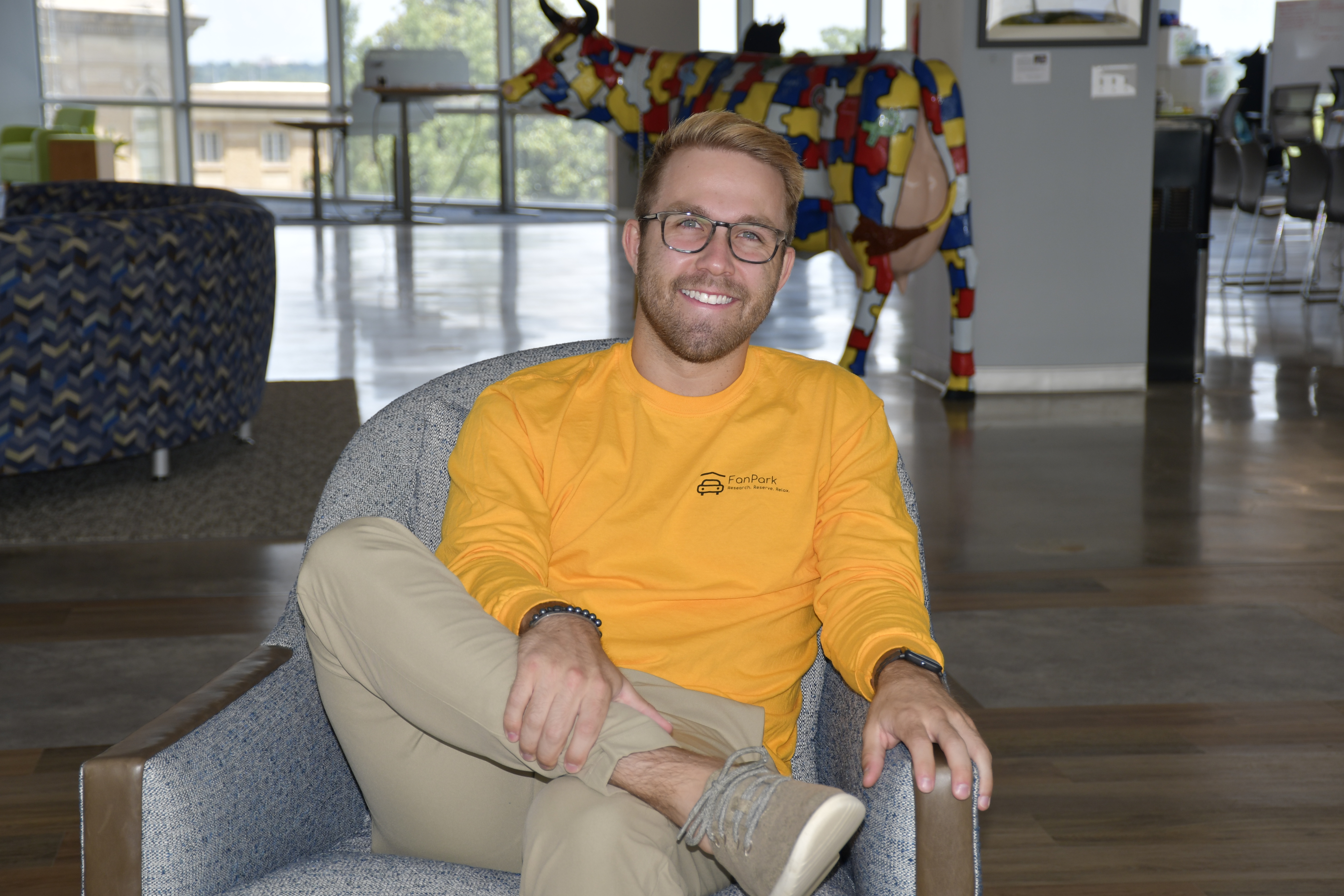 Logan Harvey ('19)
FanPark app
Logan Harvey ('19) played baseball at Wake Forest but decided to pursue the business he'd already begun as an undergraduate. FanPark is an app that helps drivers reserve or find parking near an event by connecting with individuals or businesses that have a few or many spaces to rent. FanPark became revenue-producing in September 2018, so it's already a success. He has plans for Austin, Texas; Knoxville and Nashville, Tennessee; Foxboro, Massachusetts; and Charlottesville, Virginia.
He has drawn on his baseball teammates and other Wake Forest connections to sell in other cities, and his team experience makes him appreciate the camaraderie of Winston Starts. "Carl (Turner ('17), founder of SWIPEBY, a restaurant drive-up app) is only a few years older than I am. And so seeing him be successful and having him 10 feet away, you just see that connection all the way through."
Being in business at the age of 22, he recognizes the value of the mentors, including the impressive likes of retired Athletics Director Ron Wellman (P '98, '01, '04). "Going into business meetings with older, more established people is a tough thing to beat, but carrying that badge of being a founder at Winston Starts, it builds that notoriety for me and allows me to be what I want to be and be recognized for that."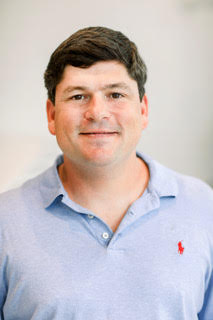 Nathan Atkinson ('98)
Village Juice Co. food and beverages with his wife, Lonnie, and Clyde Harris ('98)
Winston Starts has helped Nathan Atkinson ('98) forge a new path beyond his career as an attorney.
"I practiced law for about 17 years until I was able to hitch my wagon to my wife and her wonderful ideas and abilities to create menus and juices and treats that are as delicious as they are healthy for you," Atkinson says.
In 2014, they began cold-pressing juices and almond milk in a commercial kitchen for Village Juice Co. In 2016, they opened their first bricks-and-mortar location on Stratford Road.
"Last year was a very busy year for us," he says. They opened a Village Juice Co. restaurant on Fourth Street, a commissary kitchen where they do production and added their goods in convenience stores and full-service restaurants at Wake Forest and Elon University, all within five months. The first franchise is opening in Charlotte in September.
He came to Wake Forest to play soccer and determined after a year that he would rather pursue the University's "people and scholars and fun and friends."
"Lawyering's been a great background for going into entrepreneurship with my wife, giving us the confidence and that base-level knowledge that we knew we could do it, just because I've had experience with so many different aspects of the legal world."
He echoed other founders in appreciating the mentorship and connections in Winston Starts. "But what has been the most valuable takeaway from the experience is the management of anxiety. Having someone … looking over your shoulder and advising you and telling you, 'You know what, you guys are doing pretty good,' has really decreased my anxiety level. … It's allowed us to be more aggressive in our growth plans."
Read about more Wake Forest alumni and Winston Starts at https://www.winstonstarts.com/