When people ask me where I grew up, a specific image immediately comes to my mind: my grandparents' brick house at the end of Faculty Drive.
I think about making blackberry cobbler in the kitchen with my grandmother, Elizabeth Jones Brantley ('44, P '72), and walking hand-in-hand with my grandfather, Russell Brantley ('45, P '72), to the library to check out more books than I would ever be able to read in one summer.
So, when I'm asked where I was raised, more than saying Winston-Salem, I always feel the urge to say: "I grew up at Wake Forest University;" because, in a way, I did. My Wake Forest education began long before I entered as a freshman in 2003, and my history with a place that would become such an incredible, shaping force in my life started before I was even born.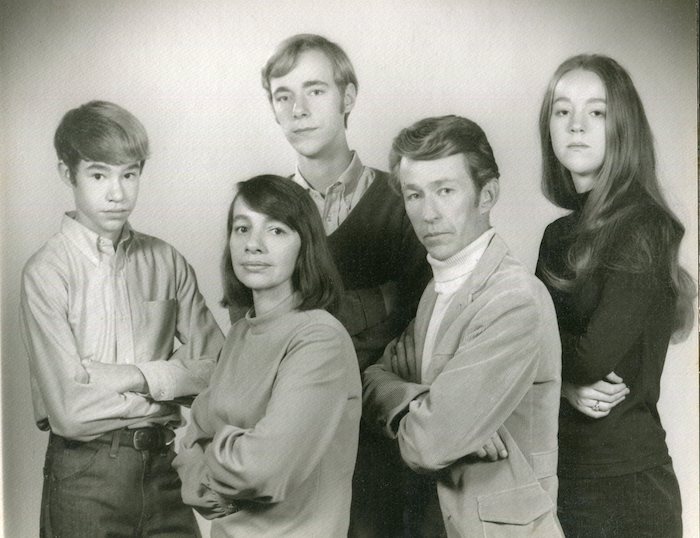 I was always aware of my family's rich Wake Forest legacy. I knew that my grandfather had been an influential figure on campus as director of the News Bureau and advisor to President Thomas K. Hearn Jr. The story of how he played a role in Wake Forest's break with the North Carolina Baptist Convention, and that he received hate mail because of this and the book he published, "The Education of Jonathan Beam" (1962), was told to me countless times.
I knew that my grandmother was in the first class of women, and that her father (my great-grandfather), Henry "Broadus" Jones (1910), not only was the first person in our family to graduate from Wake but would return as professor and chair of the English department.
My grandparents, who lived in that house on Faculty Drive, encouraged my intellectual curiosity and instilled in me the motto of Pro Humanitate, teaching me curiosity about my fellow humans, that it was important to treat everyone with respect and compassion and that it was essential to engage with and contribute to the community and to this journey that we are all on together.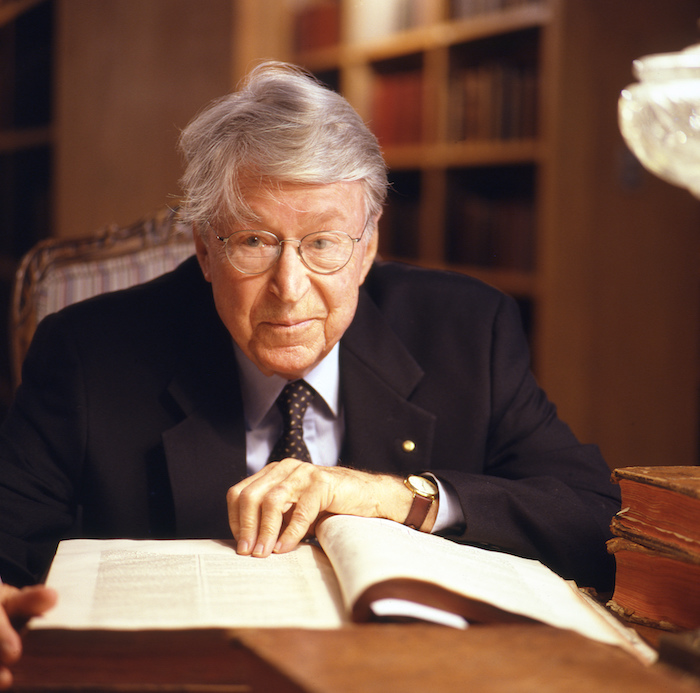 Russell and Lib were loyal to the core to Wake. They truly believed in it as a place not only of book learning but of creating well-rounded people who would strive to make the world a better place.
I was aware of all this history, but it wasn't until the early spring of 2014 that I actually began to learn more about it.
My mother, Robin Brantley (P '07), died of cancer in December 2013. A few months later I was back at her house in Winston-Salem during spring break from my Ph.D. program at Indiana University.
One day, I found myself in the basement surrounded by boxes that held a history of which I had only a cursory knowledge. It was there, lost in devastation and grief, that I began to understand, piece by piece, the family legacy. I found the typed manuscript of "The Education of Jonathan Beam," the book that had caused such a firestorm, now slightly yellow with age.
I found a bracelet that belonged to my grandmother that contains charms commemorating her diverse roles on campus, such as editor-in-chief of The Howler, bridge champion of 1944, and a "Who's Who Among Students" honoree.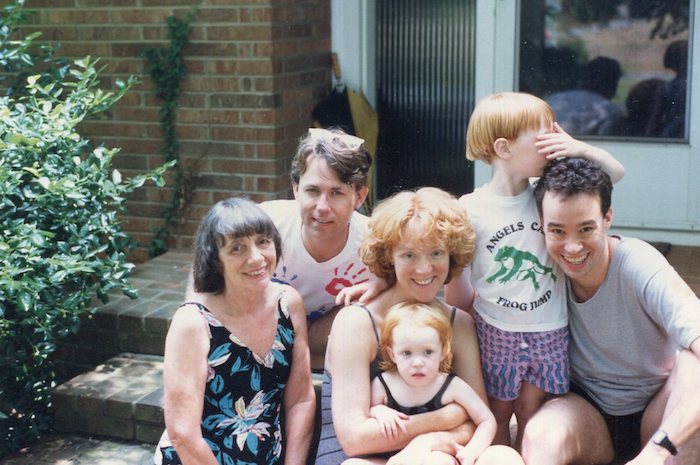 I came across Broadus' 1910 diploma from Wake Forest College, as well as short stories, now faded and difficult to read, that he wrote while a professor of Shakespeare and Milton. I read — and re-read — the remarks said on his behalf when he was awarded the Medallion of Merit in 1975, learning new things about his contributions to the University, such as the fact that he delivered the address at the convocation formally opening the first fall term on Wake Forest's new Winston-Salem campus.
I discovered that the very characteristics I remembered so well in my grandparents — including minds open to learning, a lifelong journey for them — were also present in Broadus, who at the age of 88 began to educate himself on classical music.
I learned more about my family at a time when it felt like I had no family left.
While I never had the chance to meet Broadus, his legacy of intelligence, learning and creativity had been passed down to my grandmother, grandfather, mother, uncles and even to me and my brother. The guidance of my mother's family, as well as access to the incredible ZSR Library and people on campus, had a direct influence on my path to a Ph.D. and becoming a professor myself.
Marcel Proust wrote, regarding his deceased mother, "[…] you will gently feel her revive, returning to take her place, her entire place, beside you."
For me, rediscovering my family's history at Wake Forest has allowed all of them to return and take their place beside me as I continue forward on the journey that they — and Wake — prepared me for.
---
---
Anna Love ('07) graduated with a major in art history and a minor in Italian and earned a Ph.D. in modern languages from Indiana University Bloomington. She is an adjunct assistant professor of world languages and cultures at Elon University in Elon, NC.