 That she and the esteemed American poet A. R. Ammons ever met, much less forged a deep and enduring friendship, was "quite an accident and quite a miracle," Emily Wilson said.
She was talking about her recently published book, "When I Go Back to My Home Country: A Remembrance of Archie Ammons," which is part biography of Ammons, part autobiography of Wilson, part introduction to Ammons' poetry and most of all, a heartfelt memoir of their friendship that spanned nearly 30 years.
That so-called accident had help, and Wake Forest was key.
Wilson (MA '62, P '91, '93) recalled that not long after her husband, Edwin Wilson, moved in 1967 from being dean of the college into the new position of provost of Wake Forest University, he began reading the poems of A.R. Ammons, a professor at Cornell University who was earning quite a name in literary circles.
"Ed had taught Archie on the old campus," right after World War II, Emily said. "Ed (who had served as a U.S. Navy officer after graduating from Wake Forest in 1943) came home from the war to teach while waiting to go to grad school, and Archie came home from the war (after serving on a Navy destroyer) to attend college on the GI Bill."
As he read, Ed Wilson began to wonder if the honored poet could possibly be that Archie Ammons, the "A" student who had quietly sat in the freshman English class decades earlier, the shy farm boy from near Whiteville in southeastern North Carolina.
So, he got in touch with the poet to ask: "Are you the same Archie Ammons…?"
"And Archie replied, 'I am, but I thought I was invisible,'" Emily Wilson said.
That re-connection led to Ed's inviting Ammons ('49, D. Litt. '72) to come to Wake Forest to receive an honorary degree in May of 1972.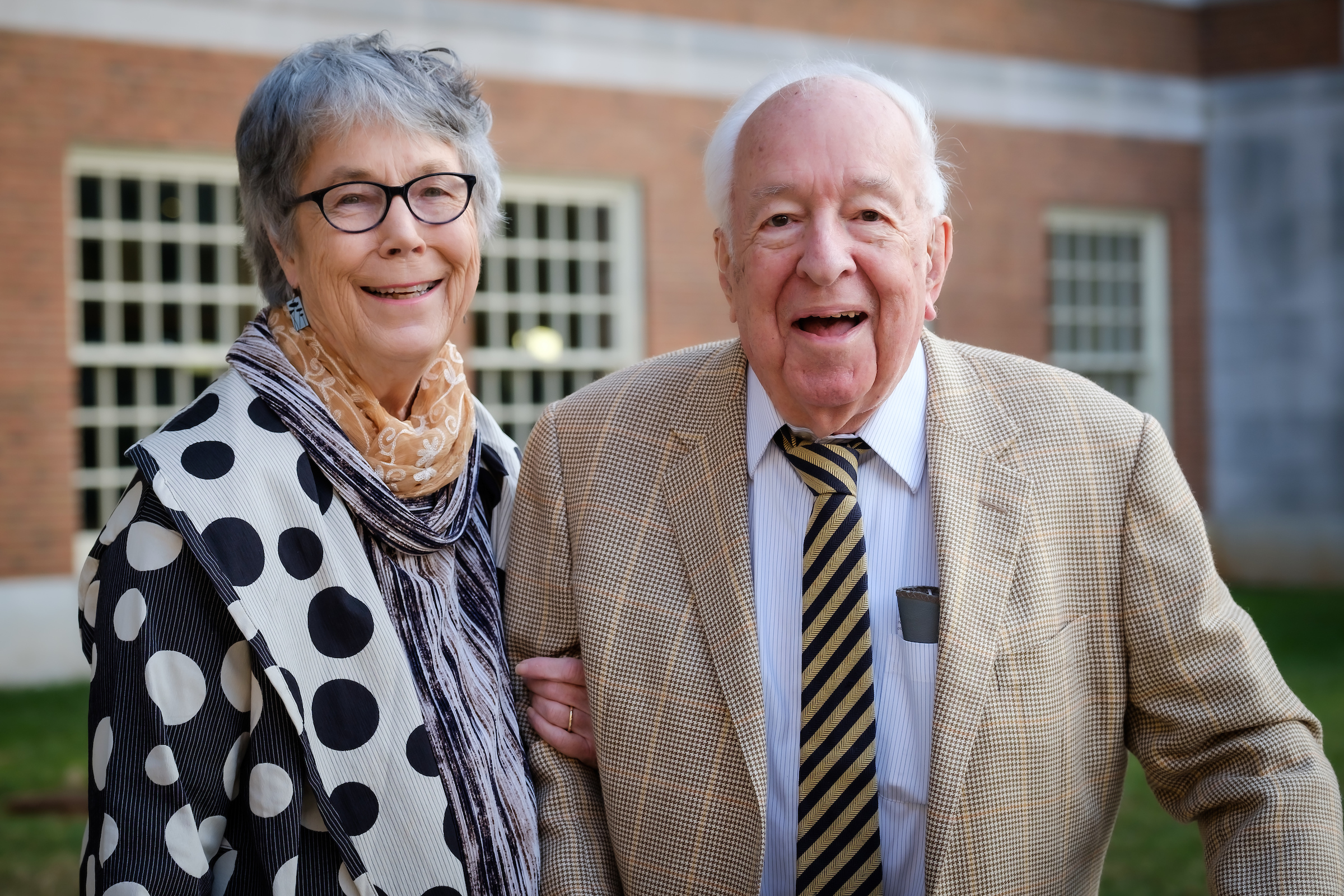 Returning South
That, Emily said, was Ammons' first significant return to his "home country" of North Carolina after his marriage and career had taken him to the Northeast. That visit "began a lot of coming back," to Wake Forest and to the corner of North Carolina where he'd grown up during the Great Depression.
That reconnection also sowed the seeds of the friendship that Emily, who describes herself in the book as a poet "in an ordinary way," and the man who was "said to be a famous poet" nurtured over time.
That friendship took firm root a couple of years later when Ammons, again at the invitation of Ed, agreed to spend his sabbatical from Cornell during the 1974-75 academic year as visiting writer in Wake Forest's English department. Emily described heady days, as Ammons "was the Pied Piper of poetry at Wake Forest. Faculty members spent a lot of time with him in the lounge. He had far more of a social life than he had ever had at Cornell. He really had a feeling of Southern hospitality among his people."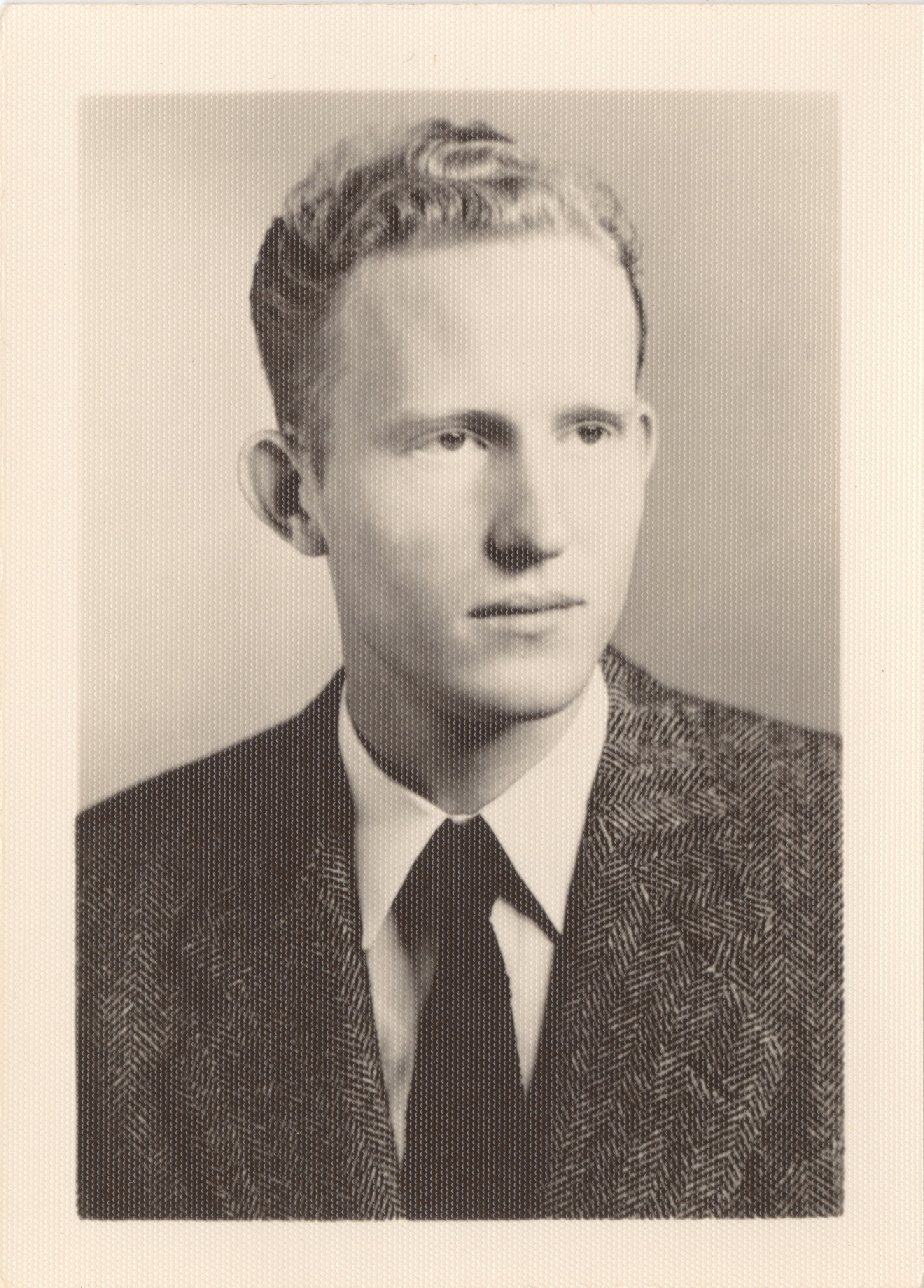 Ammons' wife and young son, John — the same age as Ed and Emily's son, Eddie — lived with him that year in the faculty neighborhood at the edge of campus, near the Wilsons. The families became friends, enjoying outings to his beloved K&W Cafeteria or weekend excursions.
And Emily moved into her role as someone who helped smooth the way for Ammons, an introvert who struggled with insecurities and sometimes anger. Years later, when he was dying of cancer early in 2001, Emily said, "we talked by phone every day. One day he said to me, 'I depend on you,' because then, as when he was here, I made things easier for him." In some ways, she said, his words spurred her to write the memoir.
She hoped, she said, that "by writing sort of an anecdotal diary of the things we did, I could demonstrate to ordinary readers that might not know poetry that he was the same sort of ordinary fellow with the fears and hopes we all have. I suppose I was trying to provide an avenue for ordinary readers to appreciate a great poet."
One of the reasons Ammons agreed to spend a year as visiting writer at Wake Forest was to see if he wanted to come home to live in the South. "He found that he didn't," she said. "He'd been away too long."
Common ground
Before Ed brought Ammons to campus, Emily said, she not only had never met the poet; she'd never heard of him. "I'm not sure that if I had seen his poetry in print that I would have been taken with it because his long poems are very difficult. I began with his short poems when I finally did discover him, and over the years, I knew him much better than I knew his poetry."
The two found that they had a great deal in common.
For one thing, they each successfully pursued a somewhat bold romance. Early in his first year as a student on the old campus, Ammons began dating his Spanish teacher, Phyllis Plumbo from New Jersey, whom he married not long after he graduated.
And Emily, as a graduate student in English at Wake Forest in the early 1960s, writes, "I set my sights on Dean Ed Wilson, 16 years my senior and a bachelor."
Both their marriages "enabled us to have a lot more happiness and confidence," she said.
Emily describes herself and Ammons as anxious and shy, although she trained herself to be more outgoing because of Ed's position.
Both had grown up feeling like outsiders. Ammons' family moved to town when their farm failed during the Depression, and he felt poor and a misfit. Wilson's family in Columbus, Georgia, wasn't poor, but she too felt looked down on because her father came from a mill village.
Both grappled with being from the South. "I think we both had pride and shame in the South. I think we were ashamed of slavery, ashamed of poverty, ashamed of poor education in the past, but conflicted because we did not want anyone outside of the South to look down on us," she said.
Both eventually found that a college campus was where they felt at home. "Life on campus was idyllic for him, as it was for me. It allowed our artistic and intellectual growth, allowed us to be questioning, curious and combative, all in a very safe environment, " she said. "I realized all this only when I was writing the memoir."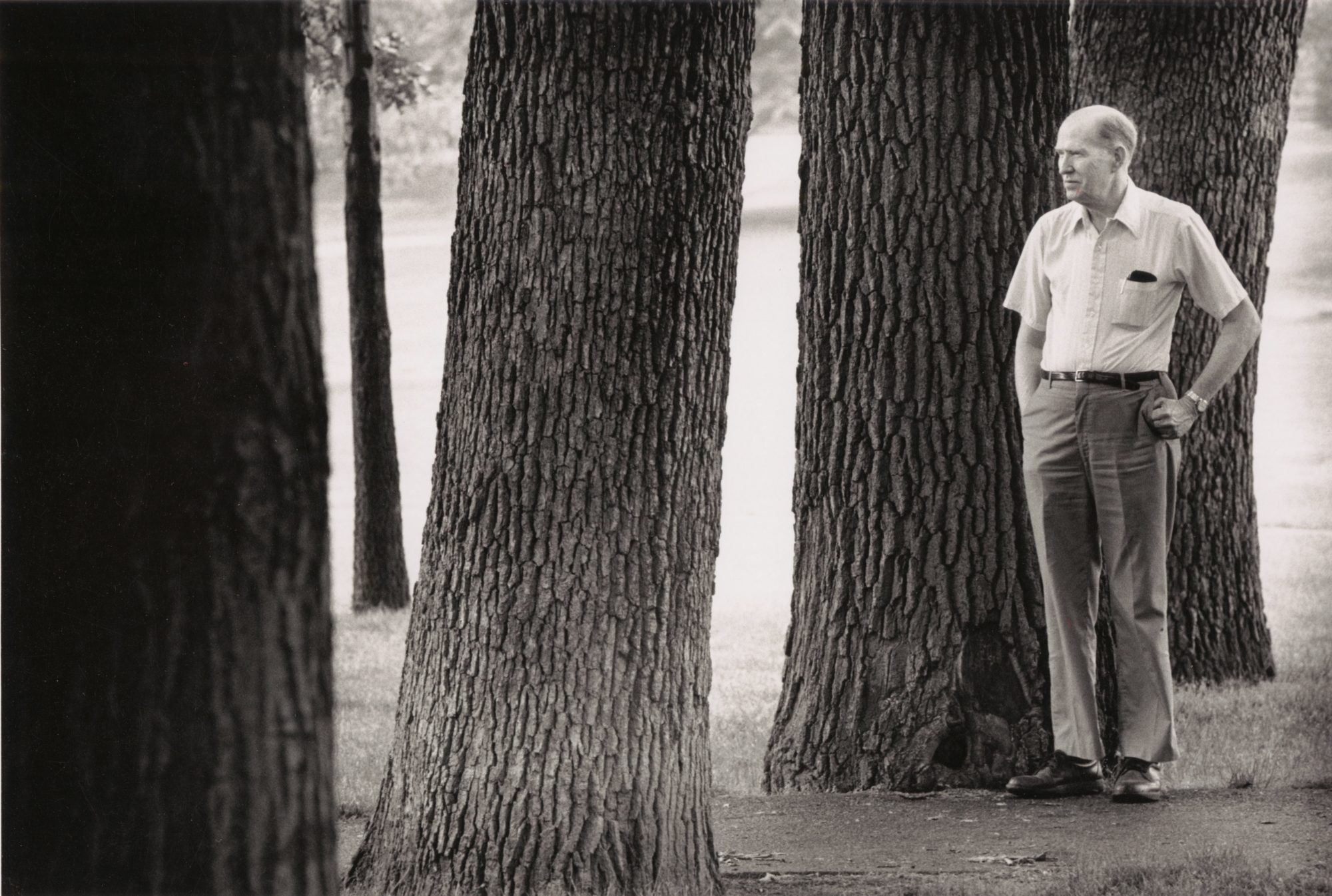 They spent time together at Cornell as well as at Wake Forest. In 1993, Ammons arranged for Emily to spend a semester as a visiting writer, where he was able to reciprocate for her kindnesses to him in Winston-Salem.
Though both were poets, Emily gradually became more interested in biography and women's history. "We didn't even discuss poetry a lot," she said, but they talked about many other things.
They also had their differences, and Emily does not gloss over them. "We argued a lot," she said. "I am very political, and he was not." In the book, she describes Ammons as sometimes full of anger and occasionally rude, and she recounts blunders of her own.
But the friendship was always strong enough to weather any disagreements and hurt feelings, strong enough to leave its mark years after Ammons' death.  It was, indeed, something of a miracle.
Linda Carter Brinson, retired editorial page editor of the Winston-Salem Journal and a member of the Wake Forest Writers Hall of Fame, writes from Bells Island in Currituck County on the North Carolina coast. Her blog is at lindabrinson.com
The book is "When I Go Back to My Home Country: A Remembrance of Archie Ammons" by Emily Herring Wilson, R.A. Fountain, paperback.