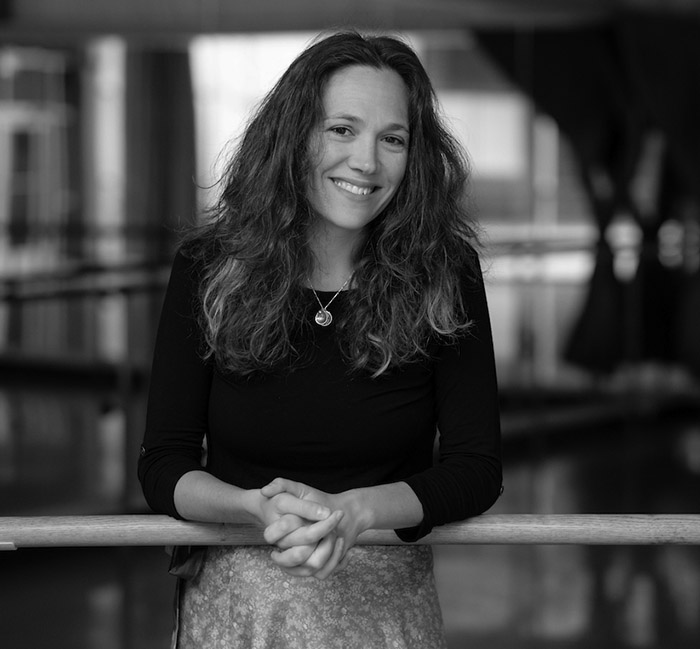 ---
Christina Soriano was named in 2018 as the first associate provost for the arts and interdisciplinary initiatives. Her role involves enhancing visibility of the arts and forging interdisciplinary connections through what is called Wake The Arts.
She is an associate professor of dance and director of the University's dance program. She also researches how improvisational dance can improve brain health in older adults. She has choreographed works in New England, North Carolina, New York and Vienna, Austria. She is a 2019-20 Kennedy Center Citizen Artist Fellow, one of eight change-makers in a yearlong fellowship. Recently, she was instrumental in getting Allison Orr ('93) to choose her alma mater as one of three campuses supported by a grant that allows Orr to choreograph spectacular performances in which workers' movements and their equipment are put to music and dance to explain and highlight their work.
Wake Forest Magazine interviewed Soriano about her goals for emphasizing the arts at Wake Forest. These excerpts have been edited and condensed for clarity.
---
How does "From the Ground Up," the performance by the Facilities & Campus Services group as directed by Allison Orr, connect to your goals for the arts at Wake Forest?
The biggest thing I want to stress is this is a movement. This isn't a passing fad or something that's going away after this big show. This big show is a way to highlight what's already happening, the way there is an arts community deeply connected to this campus, deeply invested in this campus and in many ways is the nucleus of this campus, and yet that is not necessarily the way that story has been told or that history's been written. Now we have a chance, I think, to say, "We're here!" There's a lot of dynamic energy on this campus, and guess what, a lot of it often comes from the visual and performing arts community that's here.
---
What is your job as the inaugural associate provost for the arts?
My job is to highlight that work in seen and unseen ways. What are the ways behind the scenes I'm trying to elevate the work of my colleagues, the work of our extraordinary students, our extraordinary alumni? What ways am I also doing that in "seen" ways — on the Quad, with bucket trucks, right?
It's getting our communications plans organized. It's getting ramped up now that we have our talented curator of collections here, Jennifer Finkel. Now we have a communications strategist for the arts that's going to be helping curate and get together all of the assets, the stories, the content about what we do, who we are, how we operate and help translate that to a centralized, improved arts website so we have a more organized and clear arts calendar. If I am someone who wants to know about the arts at Wake and I'm a prospective student, that website (arts.wfu.edu) will give me the info I need that shows the vibrancy that's happening here. If I'm an alum, I can find that info.
But (my job is) also to think about what are innovations happening in the arts on campus that people don't know about. The fact that the magazine is focusing on this is a great step in that. … I feel like I have noticed more and more arts stories. Those are our alumni. They are not one-offs, (they are) a big part of who we are. And people aren't aware of that. They don't talk about it that way when they talk about Wake Forest.
We've got to reinforce that content and do it in a strategic way and do it in a powerful way in order to really make this movement grow.
---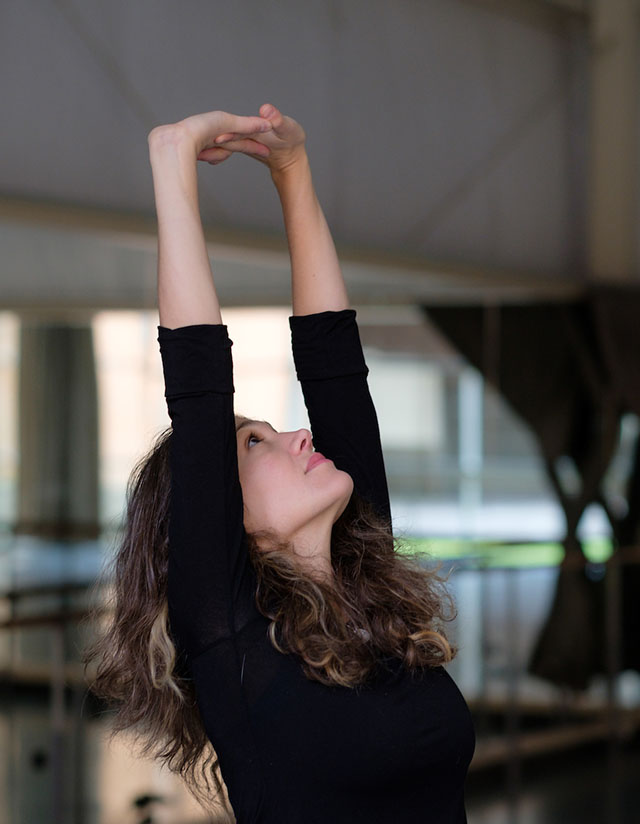 Why are the arts emerging now at Wake Forest?
I think it speaks to Provost (Rogan) Kersh's ('86) leadership. He has recognized that Scales (Fine Arts Center) has been, as a facility, not serving our students, our faculty, our staff, our community at the high level that we expect of Wake Forest, and it is time to revisit the way we put that work out there, and so Rogan wanted to have dedicated support toward this. It's been his vision and his leadership.
As the campus has grown, facilities and buildings respond to the growth. We — and this is to our detriment — we're creative problem solvers, so we figure out how to make do with less, and that's what artists do well. But it's time to lift up the arts. In doing so, you have to focus on the spaces where we do our work.
I am grateful that this year the (Harold C.) Tedford Stage (in Scales) is now finally ADA (Americans with Disabilities Act) compliant. We've lost some seats in the process; however, now there are handrails walking down both sides of the aisles; there's handicapped seating. We fixed lighting in the house this year. It's just a function of we're bursting at the seams.
---
What has been the role of IPLACe, the Interdisciplinary Performance and the Liberal Arts Center, at Wake Forest?
Cindy (Professor of Theatre Cynthia Gendrich) has been the director of it; she is a fearless leader, and IPLACe has been the bedrock of Wake The Arts. (In the past eight years, IPLACe has supported 578 events within 240 separate projects, mostly with performing arts faculty and students. The events include interdisciplinary performances, guest artist visits, commissioned works, panel discussions, receptions, classroom projects, lectures, research and conference support, and intimate "salons.")
Every student on this campus can and should and will have a transformative art experience…
---
Talk a little bit about the liberal arts engagement with the arts.
I'll do better. I'll read you a quote that came from President Hatch: "The arts invite us to look at a problem and see a solution that might not be obvious. At Wake Forest, we want these disciplines to help students hone their powers of observation, increase their capacity to empathize with others and connect with the world in meaningful ways. Our model of instruction being engaged liberal arts makes students active participants in their education, and nothing in any curriculum requires activity of mind and body more than the arts."
Every student on this campus can and should and will have a transformative art experience or access to it. It's there, and we want to make it even more affirmed and endorsed. Students who already understand how much this is steeped in their identity, they can continue to grow at a higher level in their visual and performing arts education. This belongs to you, every Wake Forest student.