LONDON —Heading out of my flat after work, I decide to walk since it's quicker than the bus. A new friend, Kelsey, is already on her way to the museum, and I don't want to be late.
It's just after 8:30 p.m. when I arrive under the spiral blown glass chandelier, hanging above a makeshift bar selling canned G&Ts, Camden Hells lager and rosé cider. The room buzzes with conversation, electronic music and people interested in art. It's the last Friday of the month at the Victoria and Albert Museum. Where else can you admire Michelangelo and Tim Walker's fashion photography and dance to a DJ mixing music until 10 p.m.?
What makes the evening more special is sharing it with Kelsey Zalimeni ('14), an art gallerist in London who graduated two years after me. Oddly enough, we met just a few months ago at a Wake Forest arts event in London.
Over four days in December, I joined 14 alumni, spouses, faculty, Wake Forest parents and one dear grandmother in a cultural tour of London's top museums, theatres and galleries. Leading the way were Rachel Barnes, who teaches art history at Wake Forest's Worrell House, and Zanna Beswick, who teaches a course on London theatrical arts there. Together, we made our way to the Tate Britain, National Gallery, National Theatre and Tate Modern. Although some of us had been to these places before, it felt like a new beginning, the start of lifelong connections and inspiring stories.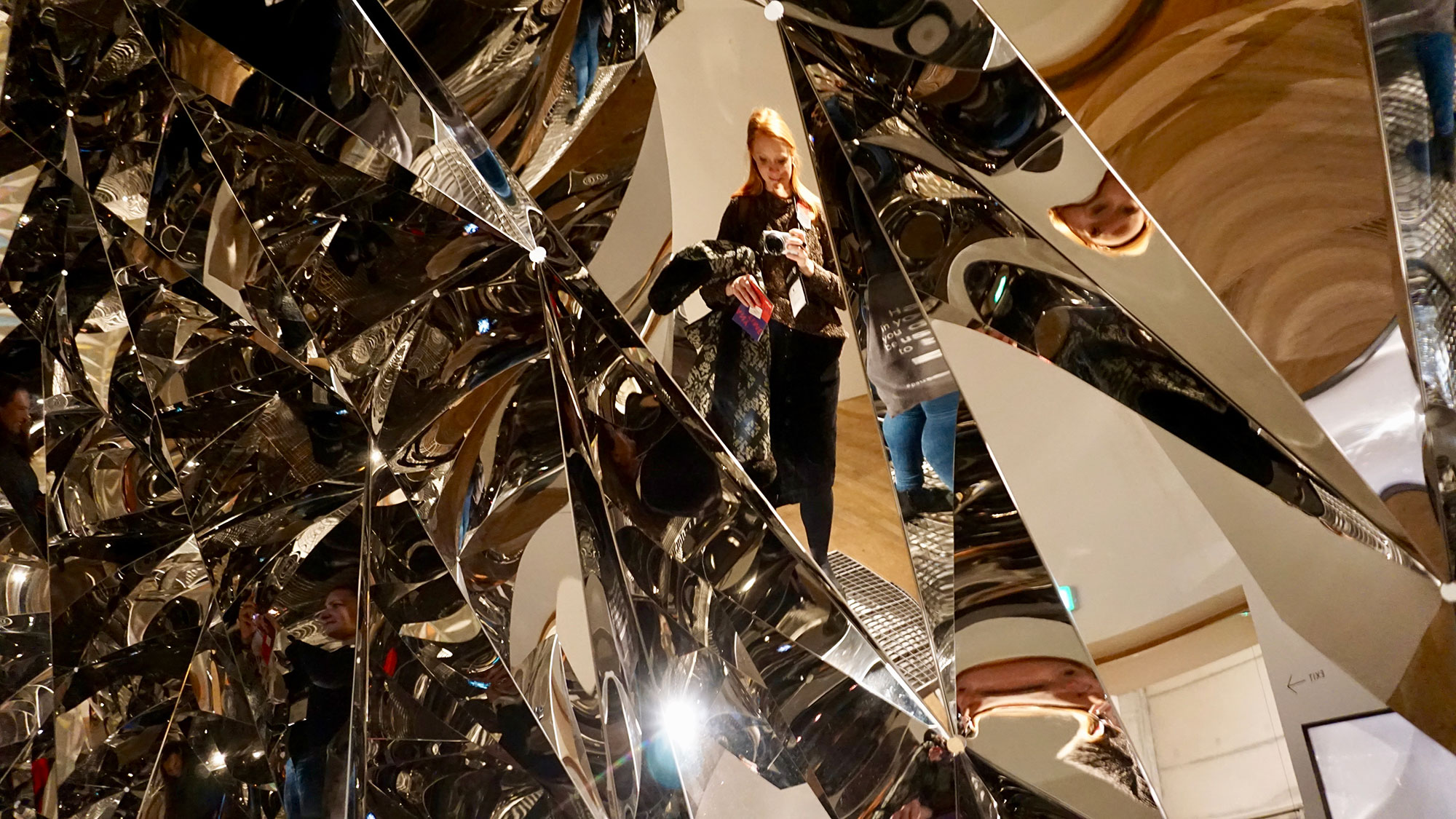 It wasn't the first time I had been swept off my feet by London's grand beauty and varied history. A decade ago, I traveled across the pond to spend a semester abroad, though not at Worrell House. For four months, I interned at an arts publication off Carnaby Street and studied journalism and theatre in Kensington. I was 21 and an ocean away from family and college, but I knew London would have to become my home one day.
What I didn't know is that I would create my own content marketing business here, specializing in arts and cultural heritage. No way would I have predicted that. Then again, I've learned that life turns in unexpected ways, winding us through new experiences, connecting us to people and places along the way.
One of life's serendipitous turns came with a message in my inbox last fall: "A Wake Forest London Arts Experience Dec. 9-12." I don't think I got through the entire email before hitting reply: "This sounds amazing!"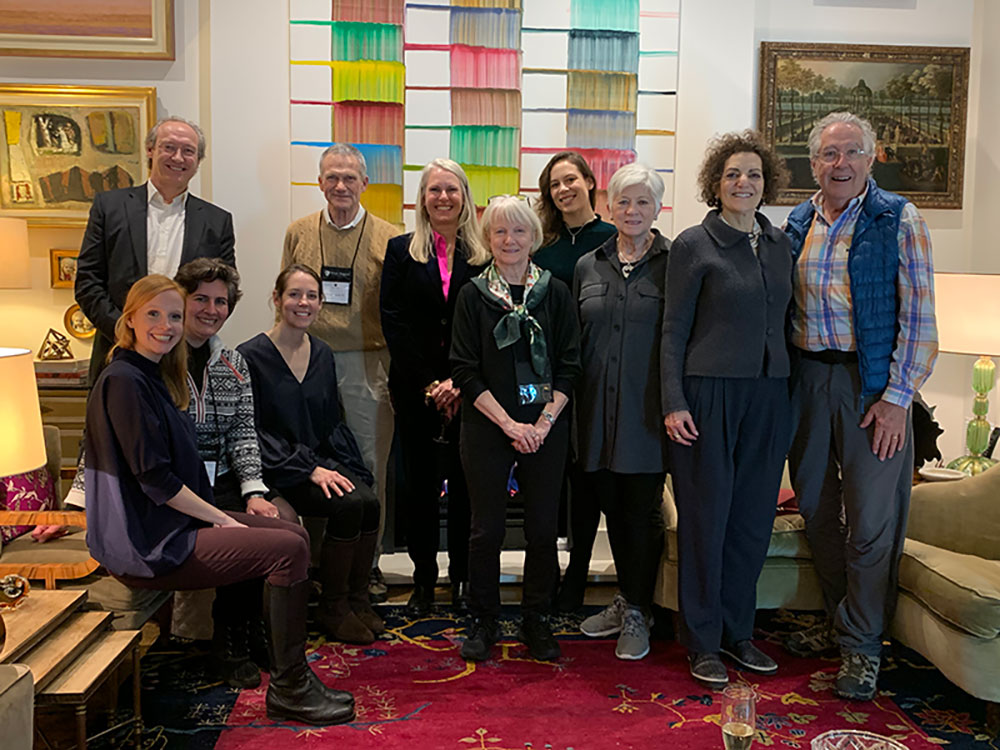 An extension of Wake The Arts, an energized movement on campus to emphasize the arts as integral to the student experience, the London event brought together the wider Wake Forest community — graduates from the class of 1969 to 2019 — to share in the transformative power of the arts. From England's beloved J. M. W. Turner's wild seascapes to Laurence Olivier's eponymous theatre on the Thames, we explored art through the ages and stood, quite literally, on the world's stage.
For Kate Miners ('10), a theatre major at Wake Forest and head of customer operations at the Royal Academy of Dramatic Art, the all-access tour of the National Theatre was incredible. "Standing on the Olivier Stage," she said, "felt like a dream come true and reminded me why I fell in love with the magic of theatre."
Our group bonded standing in front of John Singer Sargent's "Carnation, Lily, Lily, Rose," seeing where life-size puppets were made for the play "War Horse" and sitting at the foot of Kara Walker's striking four-tiered "Fons Americanus" fountain.
While Rachel uncovered defining artistic elements through the centuries and Zanna stirred our thoughts on the political, philosophical and sociological implications of dramatics, we inched closer to paintings, shared opinions and exchanged ideas. The tour of Tate Britain and the tube ride to Trafalgar Square set the rhythm of the trip. We soaked in the genius, history and innovation of art's masterful players, then we stepped out into the capital's buzzing streets. It was a beautiful dance between learning and living, conversing and connecting, much like my semester abroad.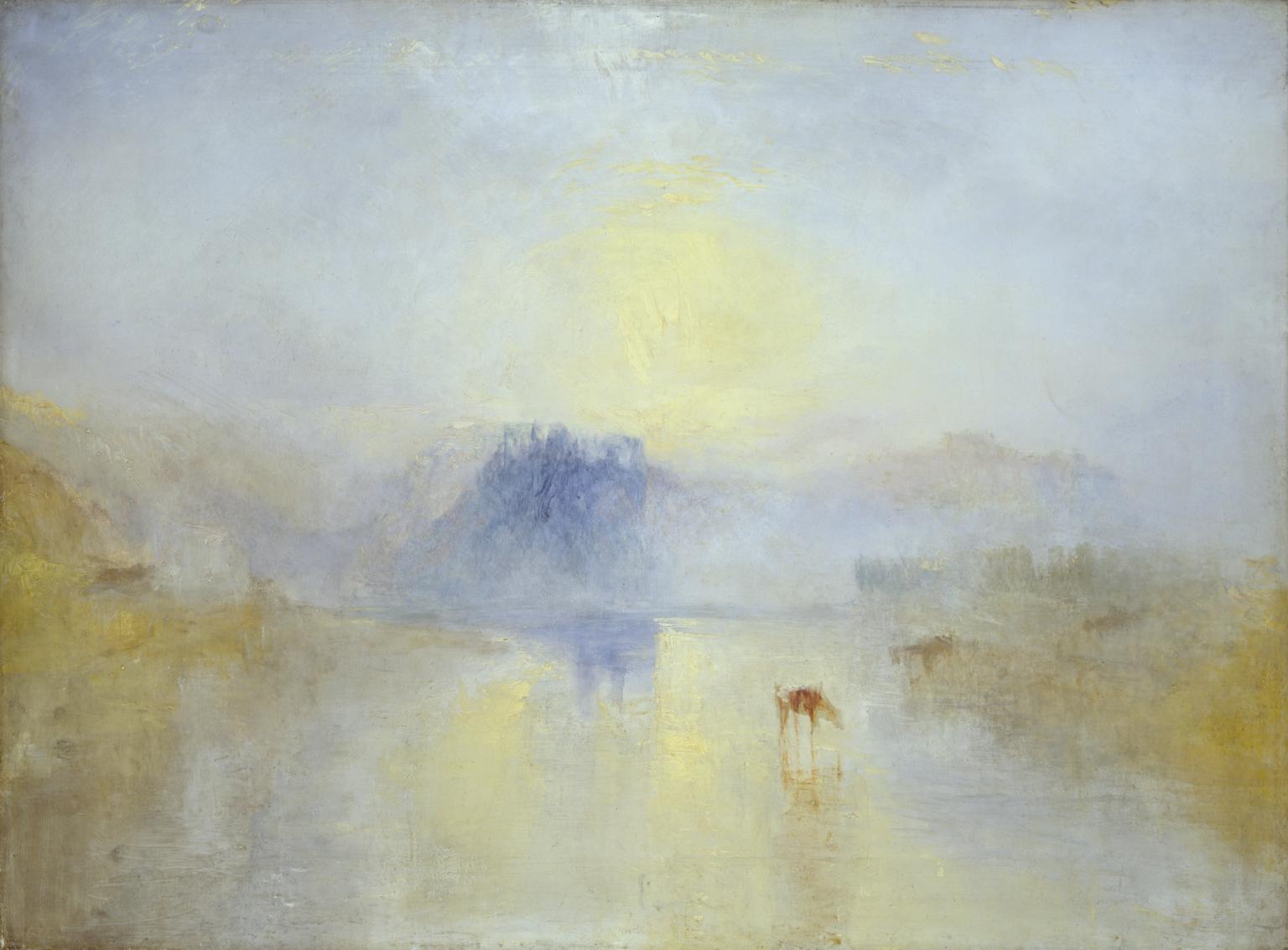 ***
Before studying in London, I declared a major in communication because it felt like the safe, sensible choice. Any future job could technically fall under communication, I thought. Looking back, however, this self-justification meant that I hadn't found what truly interested me. What did I passionately want to learn about and potentially make a living doing?
London opened doors for me that I hadn't come across before, much less knocked on.
When I was an undergraduate, my first assignment for jotta, the small arts publication where I interned, was a Q&A with photographer Alicja Dobrucka. I remember how her personal, solemn and emotive photographs were — are — firmly fixed in my mind. For the first time, I had the privilege of listening to an artist's story, guiding the conversation and uncovering the feelings, opinions and experiences of someone else. Sitting on my twin bed in our four-person dorm room, eagerly typing up questions for Dobrucka is an assignment I'll never forget.
***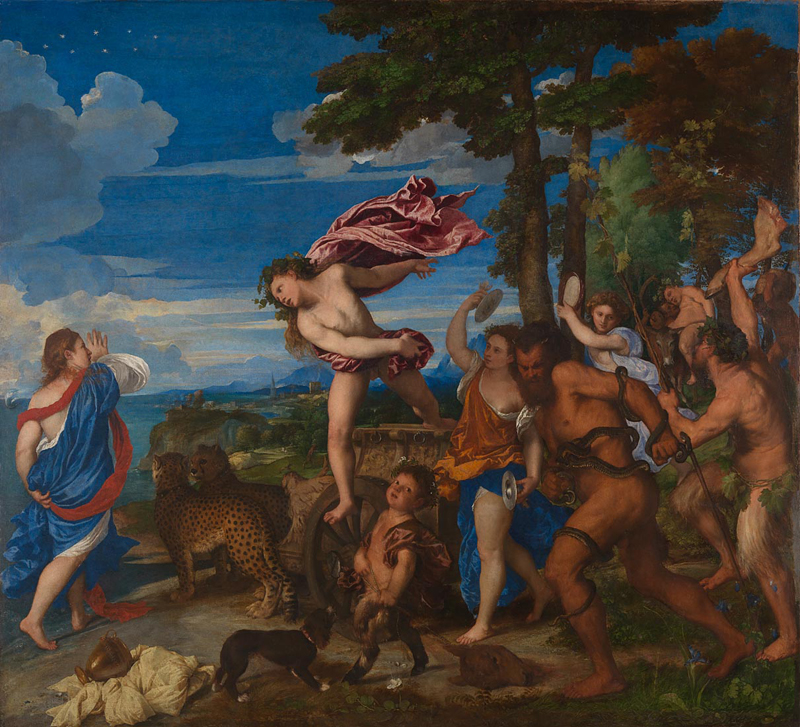 On the tour with Wake Forest alumni, I couldn't help but remember my first days in the city. At the National Gallery, storytelling is the common thread that weaves us in and out of art movements, fusing different painting styles and techniques for conveying emotion. Titian catches Bacchus falling in love at first sight, and eight decades later, Caravaggio portrays Jesus revealing himself to two disciples. One story rooted in mythology, another in religion — both depicting the all-important peripeteia, or as Rachel describes it, "the moment everything changes."
My peripeteia came in 2016 when I went back to London for a post-graduate journalism degree. The familiar sight of Victorian houses, double-decker buses and red phone booths made my heart leap. Learning more about writing and reporting in the city where Shakespeare penned his plays, where newspapers once dominated an entire street — Fleet Street — unmasked my passion for telling stories.
It was like coming home. Except I couldn't stay.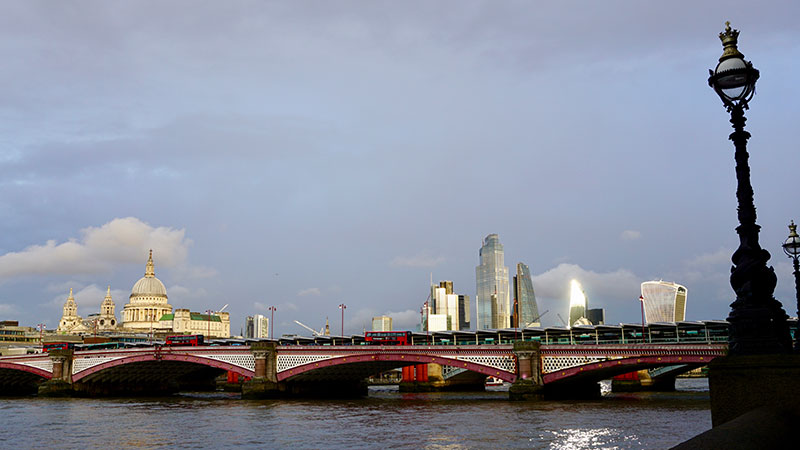 I didn't have a work visa or enough journalism experience to be given one. That meant one of two things: moving back to the United States or coming up with a business plan that supported my professional background and filled a need in the market. I had to find a way to stay. So, I enlisted the help of my business-savvy sister and developed the framework for a company, my own.
Like a Jackson Pollock painting, my path to London was drip-fed. It's been a decade of discovering what I want to learn and keep learning, one connection and realization at a time — all made more inspiring by a city that draws outside the lines and makes new experiences feel possible..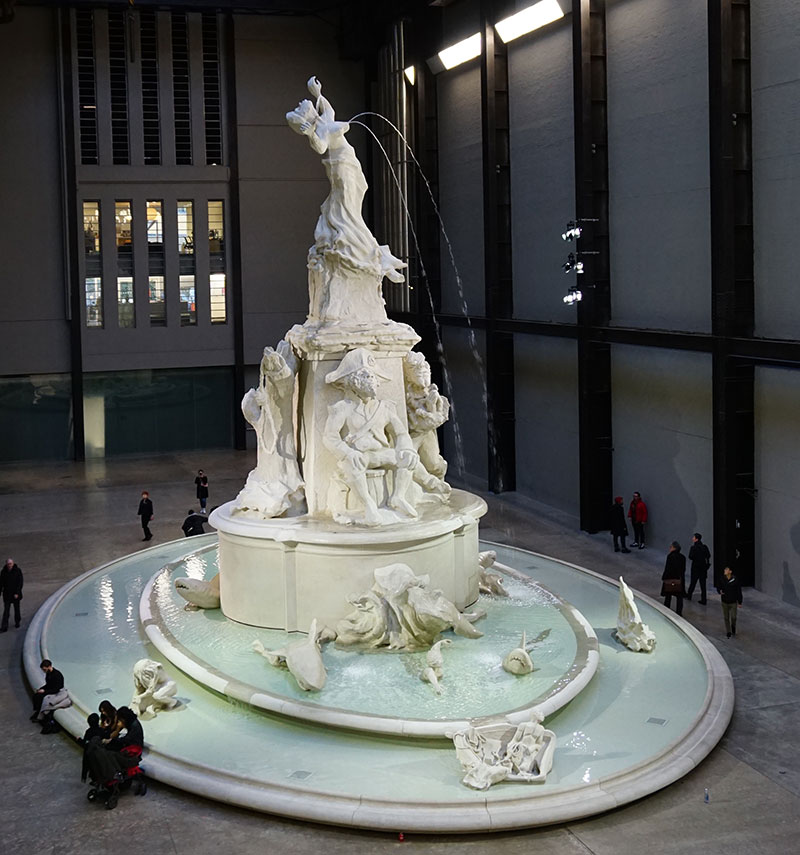 My London story hasn't been a straight line; abstract forms and unexpected turns took me on this journey. I've learned that without the uncertain decisions, imaginative thinking and first drop on the canvas, no meaning can be drawn or connection made. That's the thing about life that art helps me see: it's created by you but colored in by everything else — the people you meet, the experiences you have, the places you go
Before saying goodbye to Rachel and Zanna, the Wilsons and the Wagoners, I had added a new layer of paint to my canvas. Black and gold in color, this coat fell beautifully on top, bringing different elements together in a profound way. It didn't matter that the art trip had come to an end and we were heading in separate directions; this unique experience connected us. Having a new friend to go with me to the Victoria and Albert Museum is just the beginning of our shared story.
---
Celeste Allen ('12) grew up in New Orleans and is a content producer living in London. Before  starting her independent content company, CBA Content, she was an editor at Mashable and marketer at The Wall Street Journal in New York.