Dan Locklair, who joined the faculty in 1982, has composed orchestral, chamber, solo and choral music that has been performed throughout the United States and around the world by, among others, the Helsinki Philharmonic Orchestra, Slovak National Symphony Orchestra, St. Louis Symphony, Kansas City Symphony, North Carolina Symphony and Winston-Salem Symphony. "The Peace may be exchanged," a movement from "Rubrics," one of the most frequently performed pieces of late-20th century American organ music, was performed at the funerals of Ronald Reagan and George H.W. Bush.
---
---
I started studying the piano at age 6 with the organist at my home church and began playing the trombone at age 10, eventually playing in the Charlotte Symphony Youth Orchestra. In elementary school, I remember hearing the Charlotte Symphony Orchestra; that was magical, because I had never heard an orchestra. The symphony later had a competition where young people could audition to play the glockenspiel in "Dance of the Sugar Plum Fairy" from Tchaikovsky's "Nutcracker." That was my first time onstage.
By the time I was 14, I was composing and had my first church organist post. I was 16 when my high school orchestra and choral directors performed my first pieces. I was conducting and writing church music, but I also had an interest in the Beach Boys and the Beatles. But my passion was listening to classical music. We were members of Caldwell Presbyterian Church (in Charlotte), and I loved choral music and the organ, what Mozart called "the king of instruments." You really do learn what you might love when you're in the midst of hearing it. It's simply the sound of what a well-trained choir sounds like or what a hymn or Bach played well sounds like played on the organ. You can never tell what impact that will have on a young mind.
I was fortunate to have an uncle, Wriston Locklair (a music critic and an administrator at The Juilliard School), who was an avid music lover. Even as a child, we would exchange letters, and he would send me LP recordings of Leonard Bernstein, Aaron Copland, Handel, Tchaikovsky. When I moved to New York, we went to many world premieres and concerts together.
Some aha moments you can remember exactly when they hit; others take place over a longer stretch of time. I had incredible teachers (at Mars Hill College, Eastman School of Music and School of Sacred Music at Union Theological Seminary) with high standards who taught that unless you were the best that you could possibly be, you would not be able to compete. I wanted to become the finest composer that I could be and the finest organist that I could be.
At Union, I started to craft my pieces with the smallest number of musical ideas and to think of a music composition as a journey. It has to have a beginning, go somewhere, reach a destination and end. Else the journey doesn't make any sense. That changed my life as a composer.
Nadia Boulanger, the teacher of Aaron Copland, once said: "Do not take up music unless you would rather die than not do so." For me, that has been a guiding credo.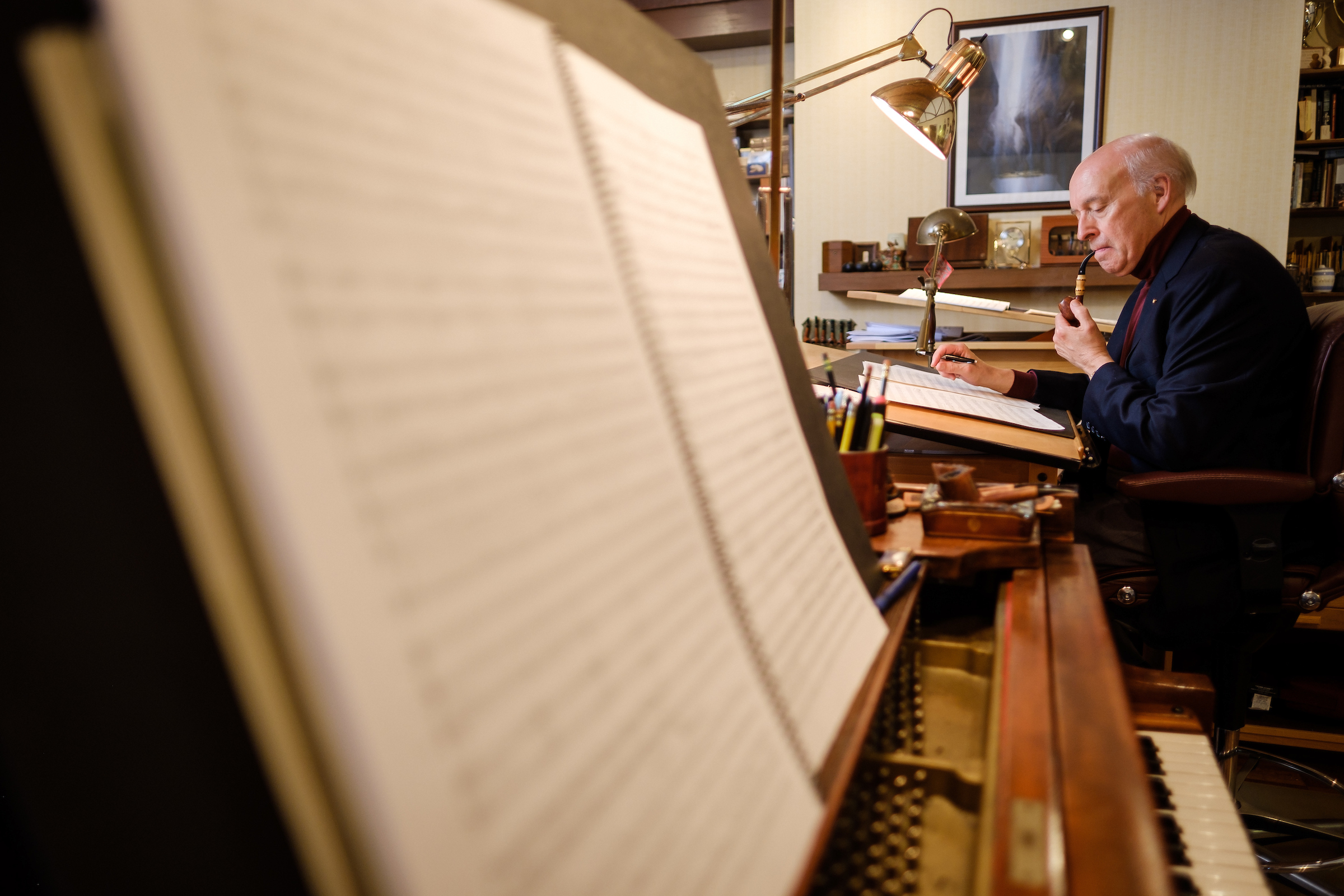 ---
This story originally appeared in the Spring 2020 Wake Forest University magazine.