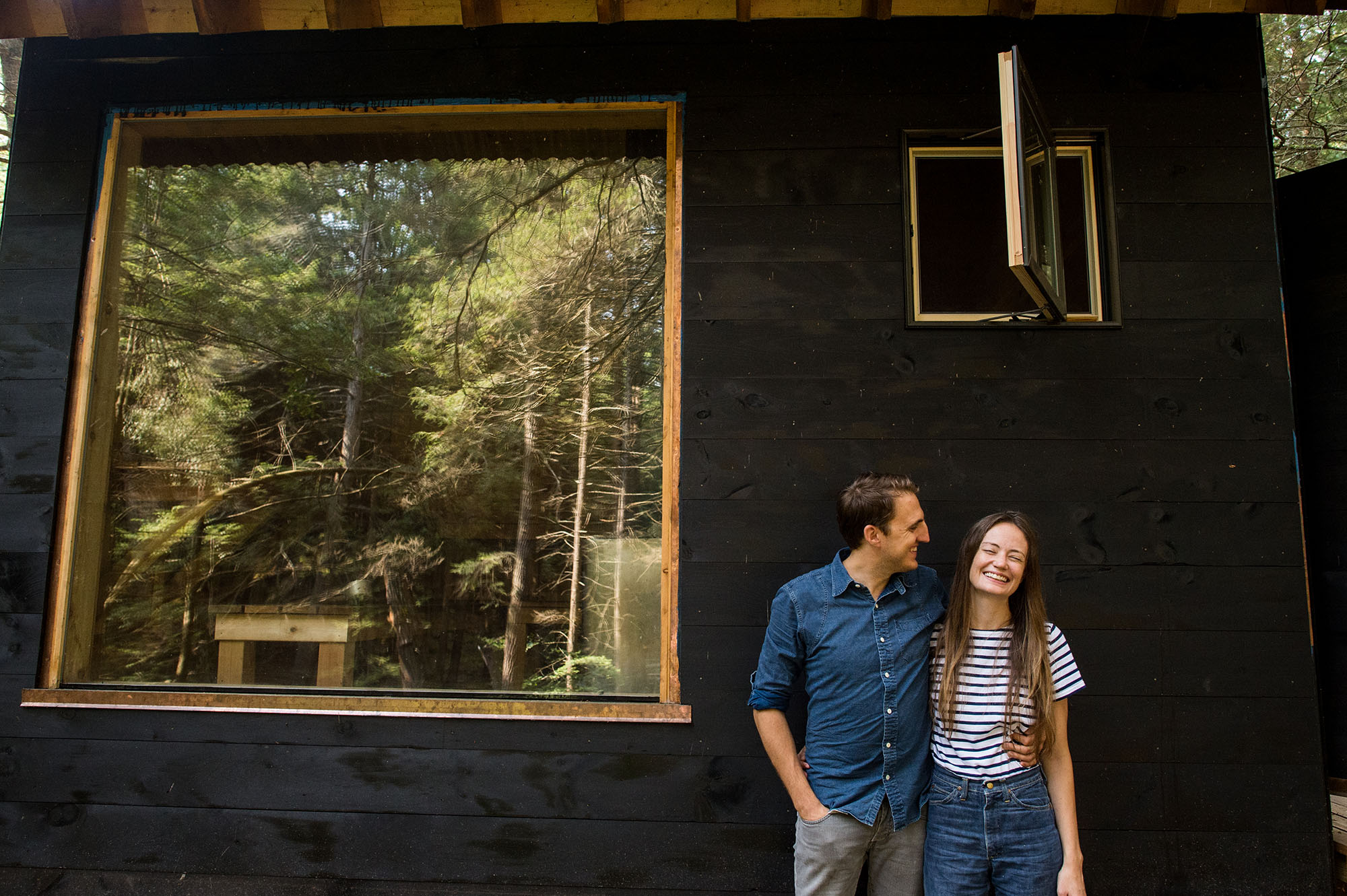 Variety isn't just the spice of life for Zach Klein ('04). It's his meat and potatoes and a few side dishes along the way.
A studio art major who had expected to go into newspapers, he became a tech entrepreneur and author. In January, he took over as only the second CEO of Dwell, a design and technology brand that began with its namesake design magazine 20 years ago. Klein lives in San Francisco and works on both coasts.
At Wake Forest, he joined CollegeHumor.com, founded by a classmate, and eventually became a partner. He co-founded Vimeo, a video-sharing platform, and co-founded and was CEO of DIY.org, a website for young people to learn and share technology and art. As an aficionado of cabin architecture, he created Cabin Porn for fun and ended up writing a New York Times best-selling book, "Cabin Porn: Inspiration for Your Quiet Place Somewhere."
Wake Forest Magazine talked with him about his eclectic career. These excerpts have been condensed and edited for clarity
What drew you to become CEO at Dwell?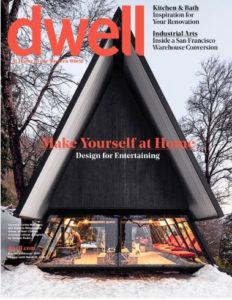 Growing up I believed I'd work in publishing. In high school I was the student newspaper's editor in chief. During summers  I went to layout/design camps. At Wake Forest, I was the online editor and photo editor at the Old Gold & Black. I loved the experience of collaborating to make a paper.
I got to know  Lara Hedberg Deam (Dwell founder and CEO) in the small circle that is San Francisco because I'm deeply interested in design and architecture. For the past 18 months I had been advising her as she has made it the company's priority to diversify its business away from its printed magazine. We built a friendship, and over lunch it just clicked for both of us that I was really well-suited to lead Dwell into a new chapter.
Dwell (which he first read at Wake Forest) continues to put out a printed publication six times a year, so I get to be in and around that process, which I find really delightful. Most importantly, it's a brand that has a very clear point of view — that you can live better through good design —and has a lot of integrity and is known by a fairly large audience. I see lots of opportunities to take that brand to every place where consumers are making decisions that involve design.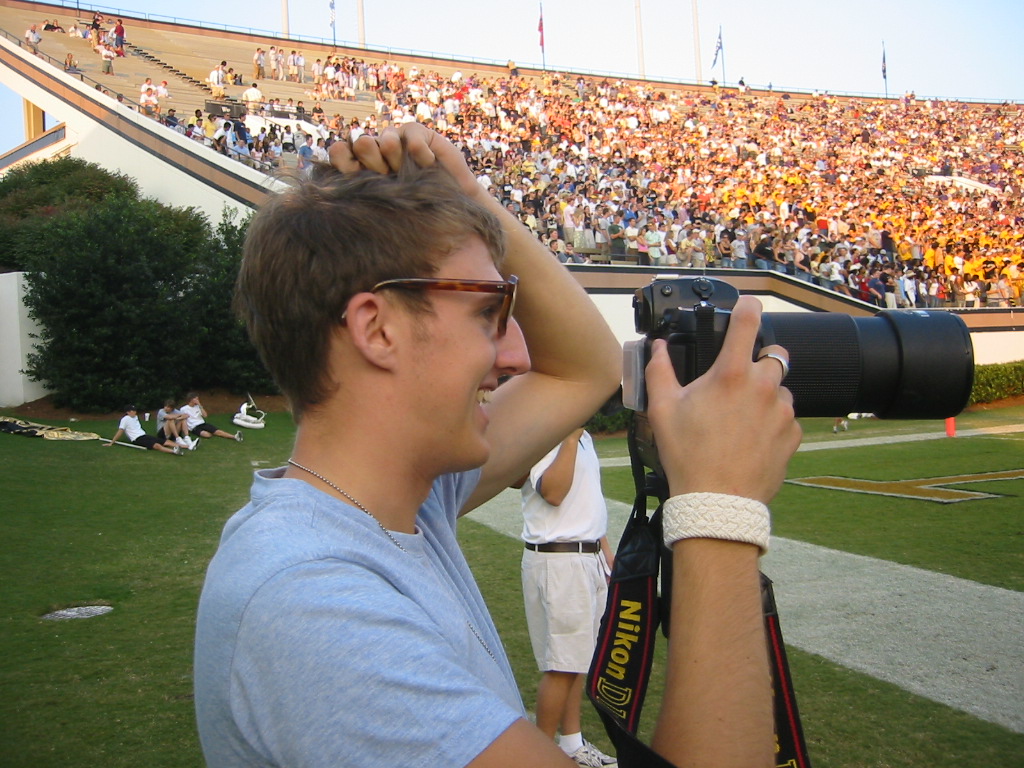 What drew you to Wake Forest?
When I was 11, I moved from upstate New York to Indiana. At my new school, I was paired with 20 other kids and an adviser who would give us an opportunity to be coached and learn better study habits — It was a place for feedback. My adviser's daughter played soccer for Wake Forest. (The adviser) became an influential person in my life, so her opinion about Wake Forest had so much sway for me.
I was interested to get to know a different part of the country. I had attended mostly very small schools, and I really liked the idea of going to a small school with big resources. I loved that Wake was a David amongst these Goliaths in the ACC.
How did Wake Forest influence you?
I relish how personal my relationships with professors were. (Art professors) Page Laughlin and David Finn made me feel like family.
I got to participate in a lot of different activities where there would have been so much more competition at a larger school — like being able to travel with the basketball team, join the aviation club as a passenger and spend a semester at Worrell House in London.  I got to try on a lot of skills. That pattern is something that's still playing out for me now.
My experience at the Old Gold & Black served me well when I transitioned to working in tech and startups. Startups behave a lot like newsrooms. It's a lot of different people across multiple disciplines working in tight synchronization to make a product that has an audience.
I entered Wake thinking I was going to go work for a newspaper. I started a business at Wake Forest to help pay for Wake Forest, and that eventually convinced me that I should switch my focus to business. But at the last minute I shifted over to studio art because I felt like the art department was the closest approximation to what working in a company would be like.
Time there is highly unstructured. Most of the courses are studio courses. You often have a deliverable that's far out. You have time, and you've got to invent your own strategy for completing that deliverable and meeting expectations, and you're doing it in an environment where there's lot of skill sets, lots of hands on. It can be collaborative, and it's highly creative so working in that environment really helped shape and prepare me for working in the unstructured environment that is often a startup company.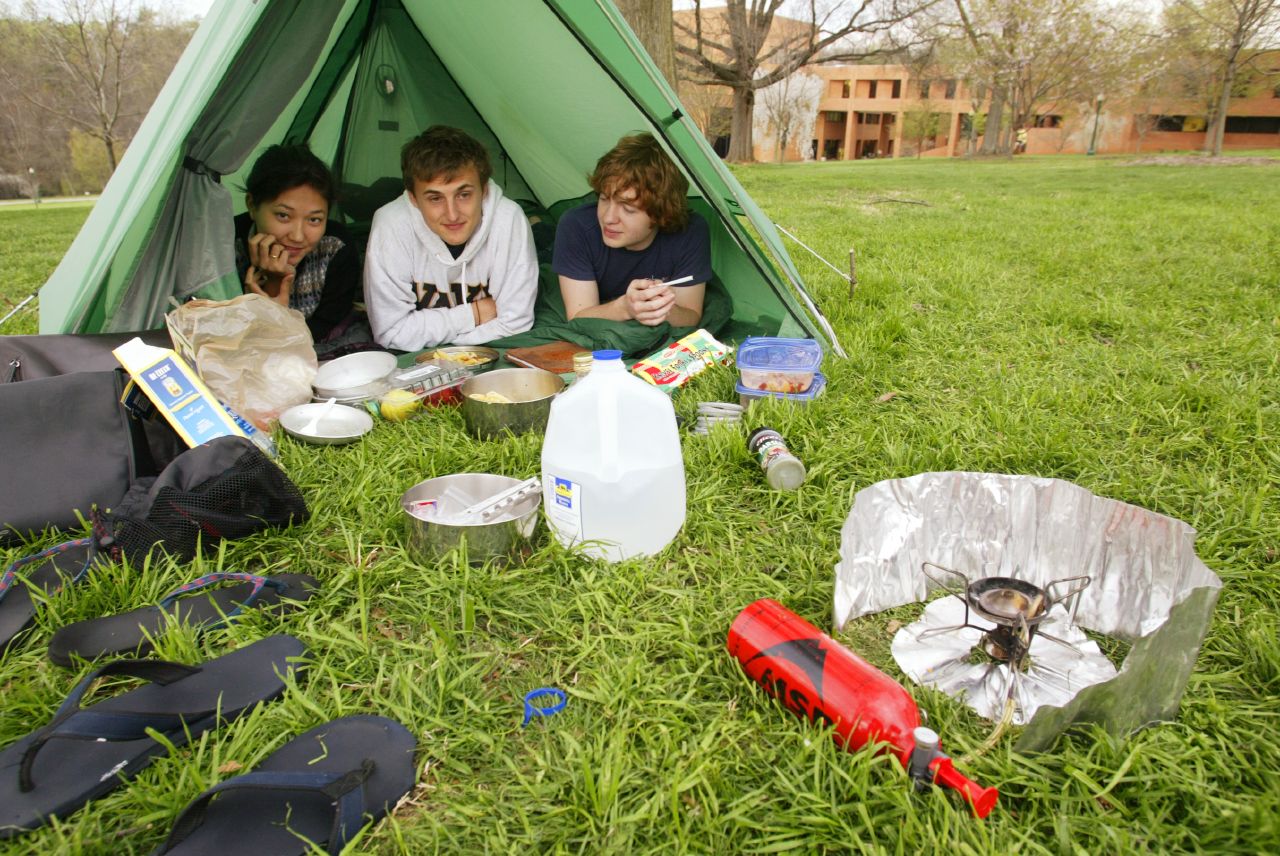 Why did you choose reptiles as your first business in high school?
I had a biology professor who was just infamous for being how wacky he was. The classroom was filled with terrariums. A lot of us found it shocking the first time he fed snakes live mice. A friend of mine and I had this idea that we could breed mice and sell them to him. It wasn't like I was particularly passionate about reptiles. I discovered there are centralized breeders for reptiles, fish, amphibians. So, I created an online store. What I did 20 years ago is now really common; it's called drop shipping. I created a catalog that someone else had inventory for. I forwarded those orders to the breeder, and they shipped those orders on my behalf.
You co-founded Vimeo. How did that happen?
At Wake Forest, I met Ricky Van Veen ('03). I began as a contractor contributing to his website CollegeHumor.com, which he co-founded. (Van Veen is now Facebook's head of Global Creative Strategy.) I moved to San Diego and then New York with them (as a partner, building websites with fellow partner Jake Lodwick). Around 2004, high-speed bandwidth and cheap digital cameras emerged simultaneously. We had the idea to make a site where you could upload and socialize around video. We saw a cultural shift happening, and we rode that wave.
What inspired you to co-found DIY.org in San Francisco?
DIY's mission is to help any kid anywhere learn any skill. Our strategy is to create a safe place online (using avatars instead of real names) where they can share and benefit from participating in a network of kids who share their interest. Often schools don't have the resources to cater to individual learning needs. We actually find a lot of success with kids who aren't succeeding in traditional schools. Interestingly, we overindex on kids who are somewhere on the autism spectrum, who find it difficult to participate in school socially.
The skills that kids are learning is sort of irrelevant. What's most important is that they discover what it feels like to be passionate about something. If you can instill in children confidence and a good process for learning, then they're better prepared for learning any skill at any time in their lifetime.
(After eight years, he sold DIY to an education company. When it was resold, he had an option to buy back the assets and is moving it toward a volunteer model.) If you go to DIY.org/skills, you can see a list of everything we cover. It's about 140 different skills, thousands of projects and hundreds of hours of original instruction (from acting to zoology.) It has a tremendous amount of value and has had a profound impact on a lot of families, but I have to find ways to lower the cost so that it can become accessible to a wider audience.
How is it spending time again in New York City with Dwell? You've said you felt New York understood your ambitions in your earlier days.
I grew up in upstate New York. I lived in New York City for about eight years, and I'm coming up on my eighth year in San Francisco. I kind of feel like a foreign exchange student living in California. I'm an East Coaster, but now that I have kids (Nell, 5, and Lew, 3), they're definitely being raised as Californians, and I find myself transitioning with them. We still have a cabin in upstate New York. My wife (Courtney, founder and CEO of Storq, which makes clothing for new mothers) also has an office in New York, so we get to take trips to New York together.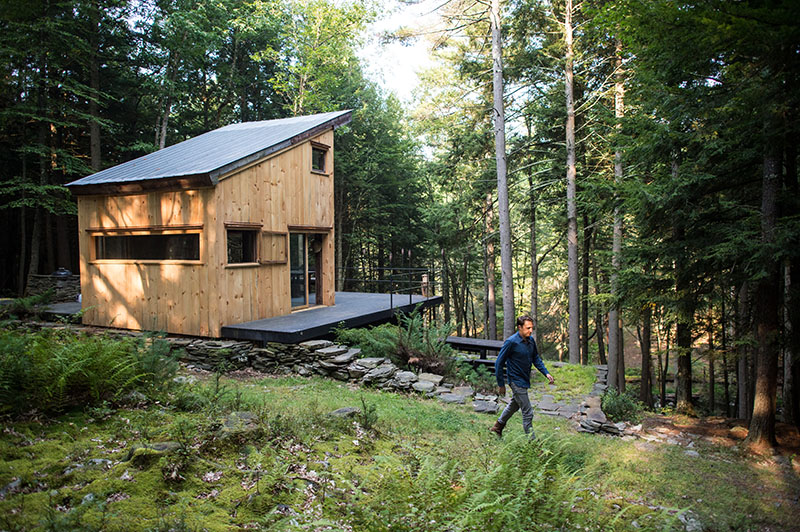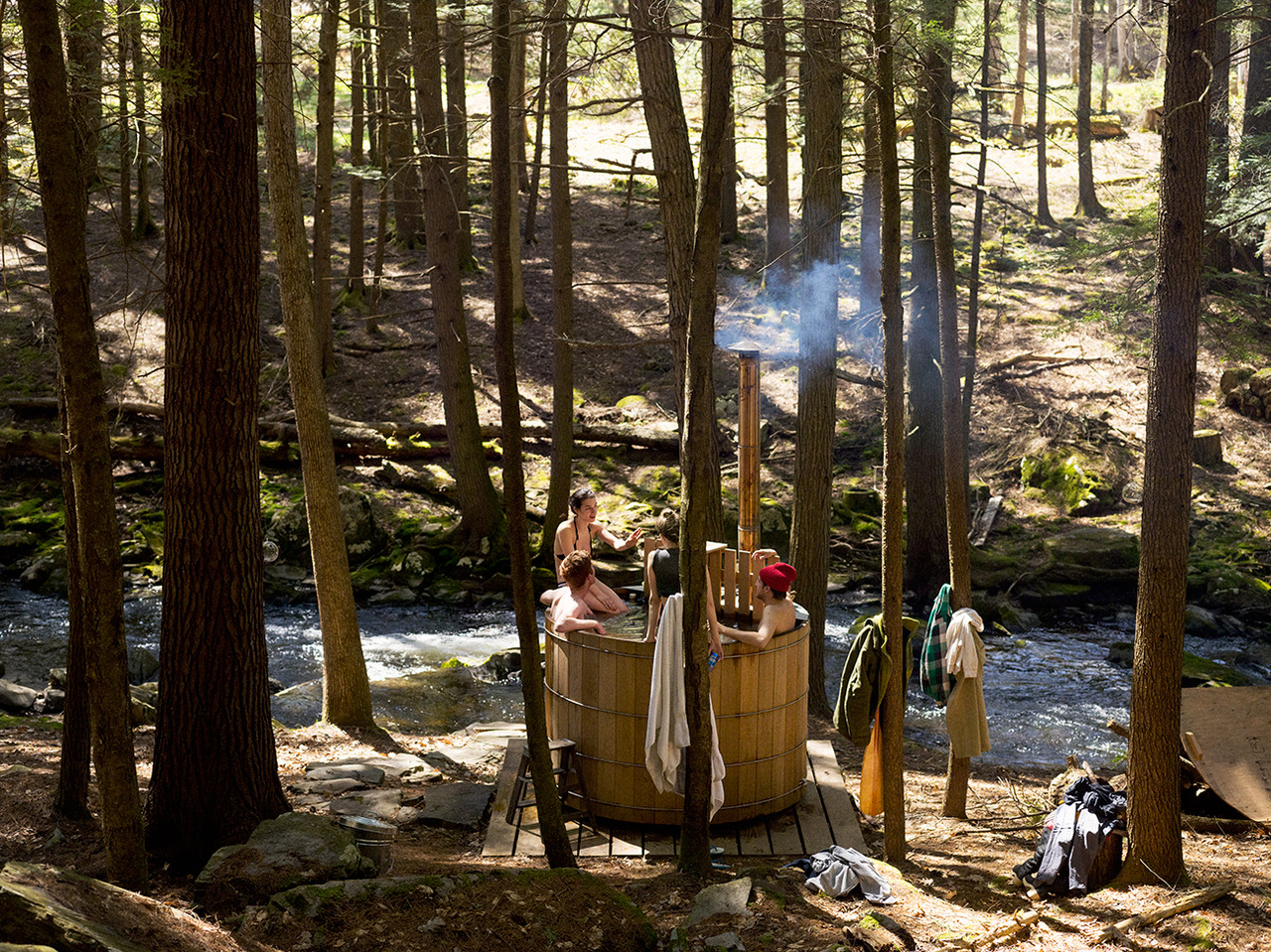 Tell us about Cabin Porn and your love of cabin architecture.
After about six years in New York, I decided I wanted to spend a little less time in the city and bought a little bit of property in upstate New York. The blog started as a way for me to collect inspiration. I made it public, and it started gaining a following, and it just keeps growing and scaling. It has created opportunities for me that are fun, side hustles/creative projects that scratch an itch. I told you about my love for printed materials. This gave me the opportunity to make a book in 2015, such as an exciting process for me. We just published the follow up in October ("Cabin Porn: Inside").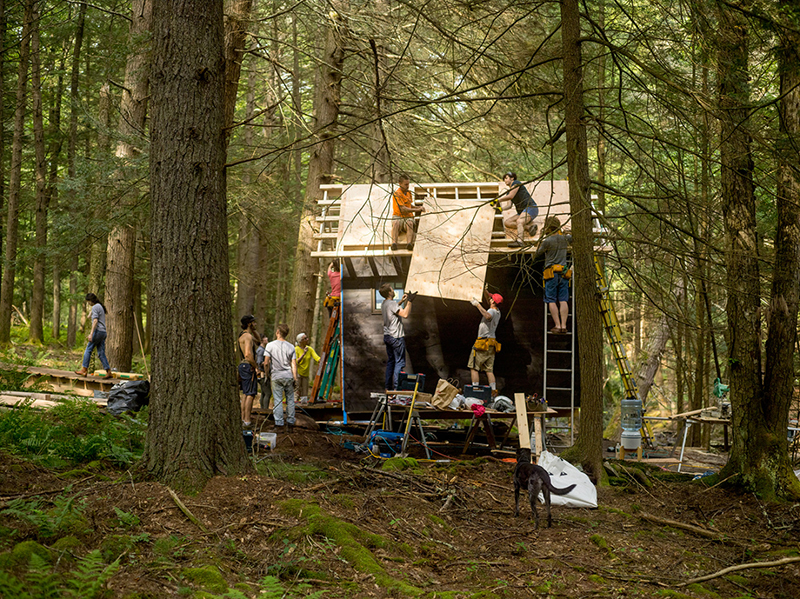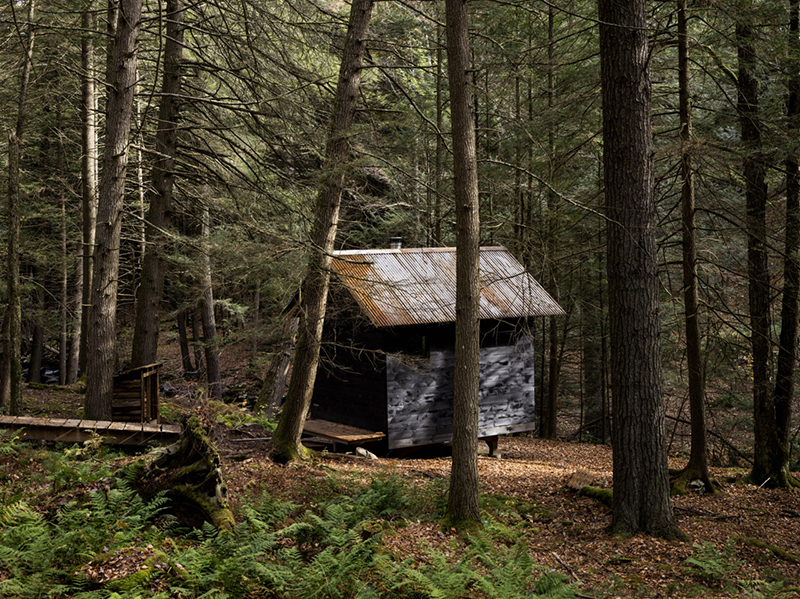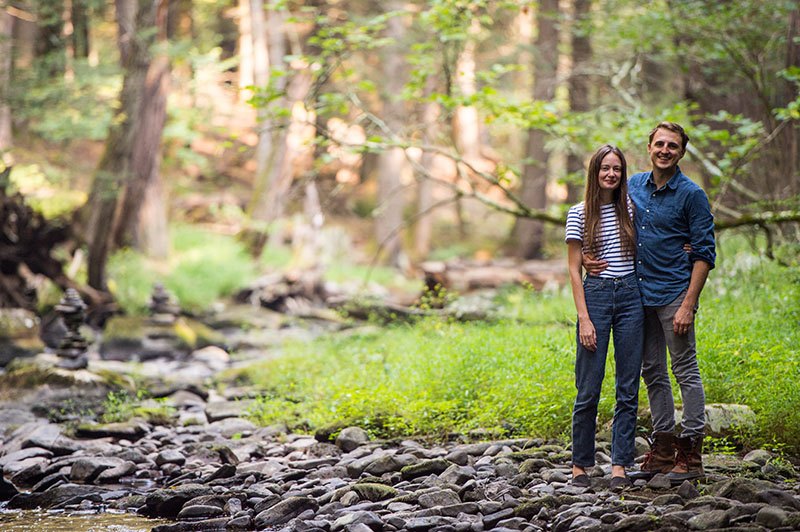 What advice would you give to students or would-be entrepreneurs?
The first piece of advice I usually tell entrepreneurs is to talk about their idea as much as possible with anyone who will listen, because there are so many ideas out there, and what is scarce is great execution and great people to build it with you. You have to socialize the idea. You can't be afraid of losing the idea.
(For entrepreneurs) it's really important that from Day One you can imagine yourself working on an idea for a long period of time. Because if you selected an idea just because it looks good on paper, you're probably going to get beaten out by a competitor who is uniquely passionate about the challenges. No good idea is challenge-free. You have to be totally passionate about those unique challenges and solving for them. That will set you apart.
I often advise people who are interested in starting a business to go work in that industry rather than studying entrepreneurship broadly. That's basically free education, and you're also more likely to meet your future collaborators.
---
Want a taste of Zach's favorite things? Here are some of them from Dwell magazine.