When she was a little girl, Katherine Cardwell Brown ('06) always worried that something would happen to her identical twin sister, Susan. Years later, when Susan was diagnosed with cancer, Brown was facing her worst nightmare.
Brown's sister, Susan Cram-Smith, was 30 when she felt a pea-sized lump behind her left shoulder in early 2015. Active and outwardly healthy with two small children, she was diagnosed with stage IV metastatic melanoma of unknown primary, which has a five-year survival rate of less than 25%, according to the Melanoma Research Alliance.
But nearly five years later, Cram-Smith has beaten the odds, and Brown has become an advocate for "cancer survivors and fighters," as she calls those who've gotten a cancer diagnosis.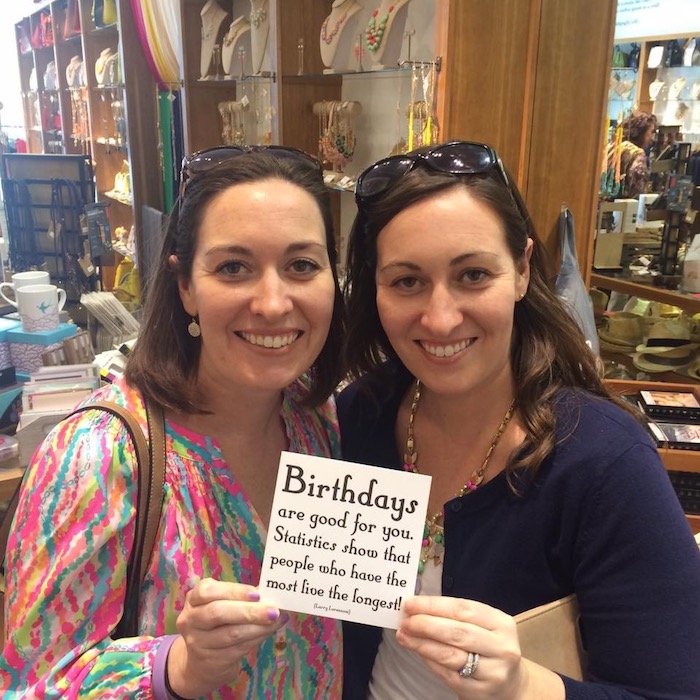 Brown took what she learned from her sister's cancer journey to found The Boon Project, a nonprofit specifically for young adults with cancer in the Charleston, South Carolina, area, where the sisters live with the families. (She defines young adults as those between 18 and 40ish.)
She came up with the name because she wants the organization to be a blessing and a resource for young adults, who face different challenges than children or older adults with cancer. Adults aged 20 to 39 account for about 4% of all cancers diagnosed, or 80,000 people, each year, according to the American Cancer Society.
"My passion is helping other people get through what Susan went through," says Brown, a former elementary school teacher. "So many others helped us. The weight we were carrying would have been impossible if others weren't helping us. It seems natural to help others and pay it forward."
The Boon Project provides support programs, community-building events, financial assistance, care packages and other programs, all free of charge. Programs are funded through donations and special events.
Two of the largest programs are the Courage Club, which helps cancer survivors connect with one another through monthly social gatherings and outings, and the Fitness Force group, which helps survivors stay physically active through free classes. Believing that no one should fight cancer alone, Brown also provides companions to accompany cancer patients to appointments if they don't have any family or close friends nearby.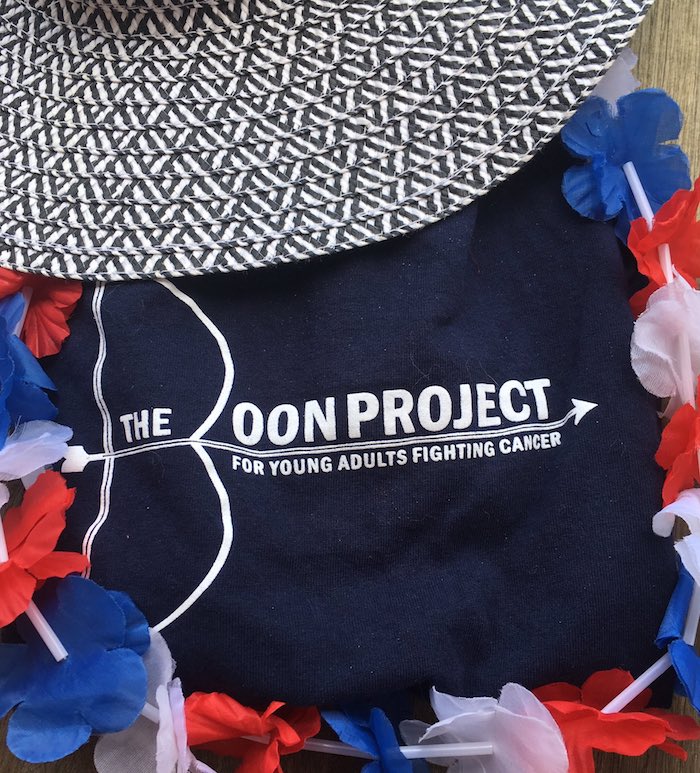 When Cram-Smith was diagnosed, she was fortunate that Brown and their younger brother and parents all lived near Charleston. She had plenty of family support as she went through several surgeries, immunotherapy, clinical trials in New York and everything else that comes with a cancer diagnosis. (Watch Susan Cram-Smith talk about balancing cancer treatments with motherhood.)
Brown often found herself wondering, what do other young adults do if they don't have that built-in family support? Who helps them navigate through treatment options and financial concerns? Who do they turn to for emotional support or something as simple as a ride to a doctor's appointment?
She found that young adults are often left to themselves. "They fall through the gap and lack support for where they are in life," Brown says. "You're not expecting to be diagnosed with something life-threatening in your college years or in your 20s or 30s. When it happens, you're not prepared and none of your friends have gone through it."
Young adults are the most underserved age group in the cancer-fighting community and more likely to be misdiagnosed, which means they're more likely to be diagnosed with late stage cancer, according to the American Cancer Society. They're often caught between seeing doctors who treat children and doctors who treat older adults.

Brown can quickly tick off other challenges facing young adults. They're likely facing their first major health crisis, often just as they're starting their careers or having children, and they may live far away from family. They may lack adequate insurance or financial resources or enough vacation time to take time off from work. They may have questions about fertility or what to tell their children about their cancer, concerns younger or older patients don't have to worry about.
Most cancer support groups are by cancer type, and that's not the most helpful for young adults, Brown says. They need a community of peers who understand what they're going through to fight isolation and depression. "I'll find your tribe," Brown told her sister. "Once we got the physical side for her under control, we saw the need for emotional and social support. She had been through something very traumatic that no one understands, even as close as we are. None of the rest of us were facing mortality as a 31-year-old."
Dr. Charles Holladay, an oncologist with Charleston Oncology who was involved in Cram-Smith's treatment, has referred numerous patients to The Boon Project. Medical professionals probably haven't paid enough attention to addressing the emotional and social needs of young adults, he admits, but that's changing because of efforts like The Boon Project.
"It's probably something that, as oncologists, we haven't noticed," Dr. Holladay says. "The bulk of our attention is on pediatrics patients or older patients, because that's where the incidence of cancer is statistically higher. But we've been remiss at times, because while we see young adults with things like Hodgkin's disease and testicular cancer in their 20s, we're starting to see more and more diagnoses that we would normally associate with a more advanced age, such as colon cancer and breast cancer."
Brown and Cram-Smith were inseparable when they were young as their father's career in the U.S. Navy took them to Virginia, Maryland, Scotland, Greece and Bahrain. "I always had a friend wherever we moved," Brown says. "We've been through so much together."
They took separate paths to college. Brown majored in elementary education and minored in dance at Wake Forest and became a teacher. Cram-Smith graduated from Carson-Newman University and is a dance teacher in Charleston.
Nearly five years since Cram-Smith was diagnosed, her cancer is "not detectable," Brown says. "They (doctors) won't say things like 'remission.' When she was initially diagnosed, her cancer had a 10% to 16% survival rate for five years; the average was about seven months. She's beaten the odds, and we expect her to continue beating the odds for a long time."
For more information on The Boon Project, visit https://www.boonproject.org.
For more information on cancer in young adults, visit the American Cancer Society's Cancer in Young Adults section.