Some days Kristen Eppley England ('98) is an angry teenage girl hurling profanity at police officers. Other days she's a young woman feuding with her neighbor, who she's convinced is trying to kill her with radiation from his drone.
Or she's an elderly woman, confused and alone, trying to find her dead husband. On her worst days, she's a homeless woman threatening to jump off a bridge and warning police officers not to come any closer.
It's all in a day's work for England, an actor with Denver-based Twopenny Productions, who uses the improvisational skills she learned in the Lilting Banshees comedy troupe at Wake Forest to teach crisis intervention skills.
Twopenny provides live-action, scenario-based training to prepare law enforcement officers and first responders in Colorado to more effectively interact with people with mental illness. (Twopenny, like many other businesses, is temporarily closed because of the coronavirus pandemic.)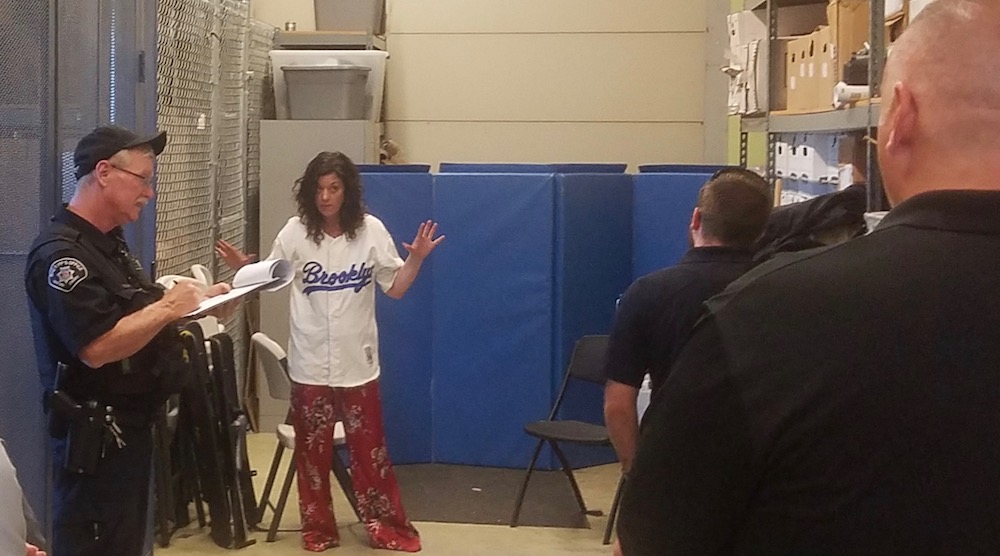 While England used her acting skills and ability to think fast on her feet to garner laughs with the Lilting Banshees, now she's using her "powers for good," she says. It's rewarding work because in real life, crisis intervention training can save lives — an officer's or the person's they encounter.
When she's playing that out-of-control teenager or the homeless woman on the edge of the bridge — or any of the two dozen other characters she plays in training sessions — she's presenting scenarios that officers will likely confront on the street. They have to figure out what's going on with the person and how to de-escalate situations with someone who needs help, not jail time.
"It's a fun way to use your acting skills because it leads to a lot less violence and a lot more understanding," England says. "Police learn how to communicate with people from all different kinds of backgrounds that they actually encounter."
It's also intense, draining and riveting work. "When I leave work, I feel like I've been emotionally boxing all day," she says. She lives with her husband and four children in Centennial, Colorado.
"I know that this work saves lives, and the positive ripple effects are immeasurable."
England never envisioned an acting career when she was growing up in Charlotte — she had never done any acting in high school. When she came to Wake Forest, she planned to be on the pre-med track until the allure and camaraderie of the Lilting Banshees drew her to the Scales Fine Arts Center.
Theatre professor John E.R. Friedenberg ('81, P '05) and art professors Page Laughlin, David Finn and John Pickel helped her develop as an actor and artist. She also counts the late Reynolds Professor of American Studies Maya Angelou (L.H.D. '77), whom she had for a World Poetry Performance class, as another influence.
She acted in some traditional plays in the University Theatre, but she much preferred the improvisation and student-written scripts of the Lilting Banshees and its sketch comedy routines of life at Wake Forest.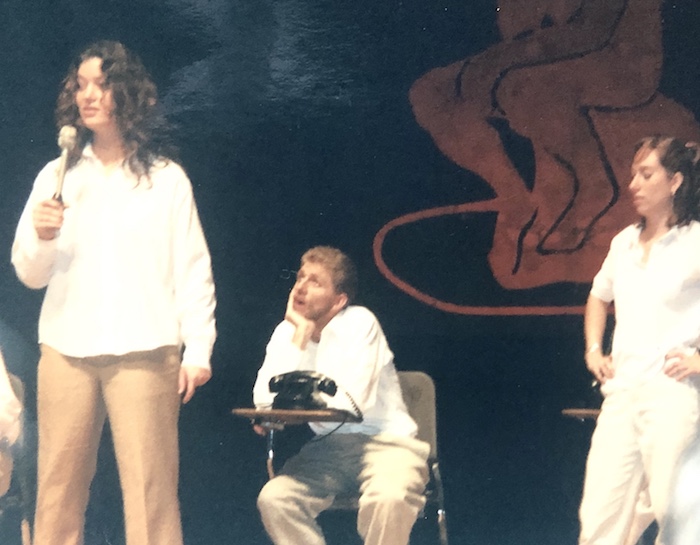 After graduating with a major in studio art, England briefly taught math at a high school in Vail, Colorado. She lived in Los Angeles for 18 years, working as a painter and as a bass player with a touring band, until moving back to Colorado in 2018.
Last year, she joined Twopenny Productions, which has about a dozen actors on its roster. "Kristen brings a wealth of life experience, formal training and laser-like focus to our work with police," says Twopenny founder Joe Wilson.
"This work requires teaching skills as well as strong acting and a vivid imagination. Her contributions make a real difference in our community, both to the mentally challenged population and to the uniformed first responders who deal with them on a daily basis."
England has developed detailed backstories for all the characters she plays. She's ridden with officers on patrol and observed domestic violence cases to help form her characters. She uses costumes — for instance, donning a wig, robe and slippers to play an older woman — and props to make the training scenarios even more realistic.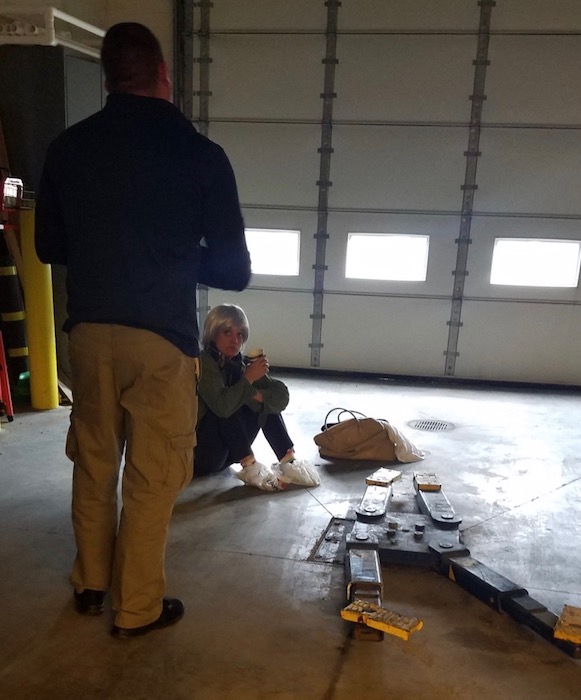 During a typical weeklong training session, officers go through classroom instruction in the mornings. In the afternoons, England and her colleagues present live-action scenarios so the officers can practice what they've just learned. As the scenarios unfold, she ad-libs her responses based on the officers' responses.
"We go in prepared, but you don't know what's going to happen because it's not scripted. I'm trying to give the officer information so he or she can figure out who I am and what I'm dealing with," England says. "If I'm suicidal, I'm not a criminal. I need to be talked down off the bridge and taken to proper psychiatric care, not arrested.
"I can be a really angry 15-year-old and say awful things that you would never say to cops. They have to stay cool and calm and find a way to talk to this difficult person. Through the week, we make them work a lot harder to develop rapport. They have to take from their new bag of tools what they learned in class and how to communicate."
Since the coronavirus pandemic shut down much of the nation's economy, including Twopenny, England has spent her time painting and helping her three youngest children with their schoolwork. But she's itching to get back to the streets and bridges and dark alleys of her alternate world.
"My favorite aspect of working with law enforcement officers is watching them grow during the week of classes and training," she says. "They most likely do not have improv experience, but they really get into it. I never know how a scene is going to go. I need to completely stay in the moment for the scenario to be effective and educational. I know that this work saves lives, and the positive ripple effects are immeasurable."