Jessica Jackson Shortall ('00) is a proud founding board member of The 19th*, a nonprofit, nonpartisan newsroom by and for women that fully launched this month, reporting on gender, politics and policy.
Its name refers to the 19th Amendment to the U.S. Constitution, giving women the right to vote 100 years ago this week on Aug. 18, 1920. The journalists who created The 19th* see women as underserved and underrepresented by American media and in political, business and newsroom leadership.
Shortall founded and is managing director of Texas Competes, a coalition of 1,400 businesses and chambers of commerce making the economic case for an LGBTQ-inclusive Texas. She also is director of America Competes.
At Wake Forest, she majored in history and art history and co-founded Campus Kitchen, a food nonprofit now active in more than 50 U.S. cities. She served in the Peace Corps and was a Skoll Scholar in Social Entrepreneurship while earning her MBA at the University of Oxford in the United Kingdom. She was the first director of giving at TOMS Shoes, building out its One for One mission (a donated pair for each pair sold). She published her book, "Work. Pump. Repeat: The New Mom's Survival Guide to Breastfeeding and Going Back to Work," in 2015.
This conversation with Shortall has been condensed and edited for clarity.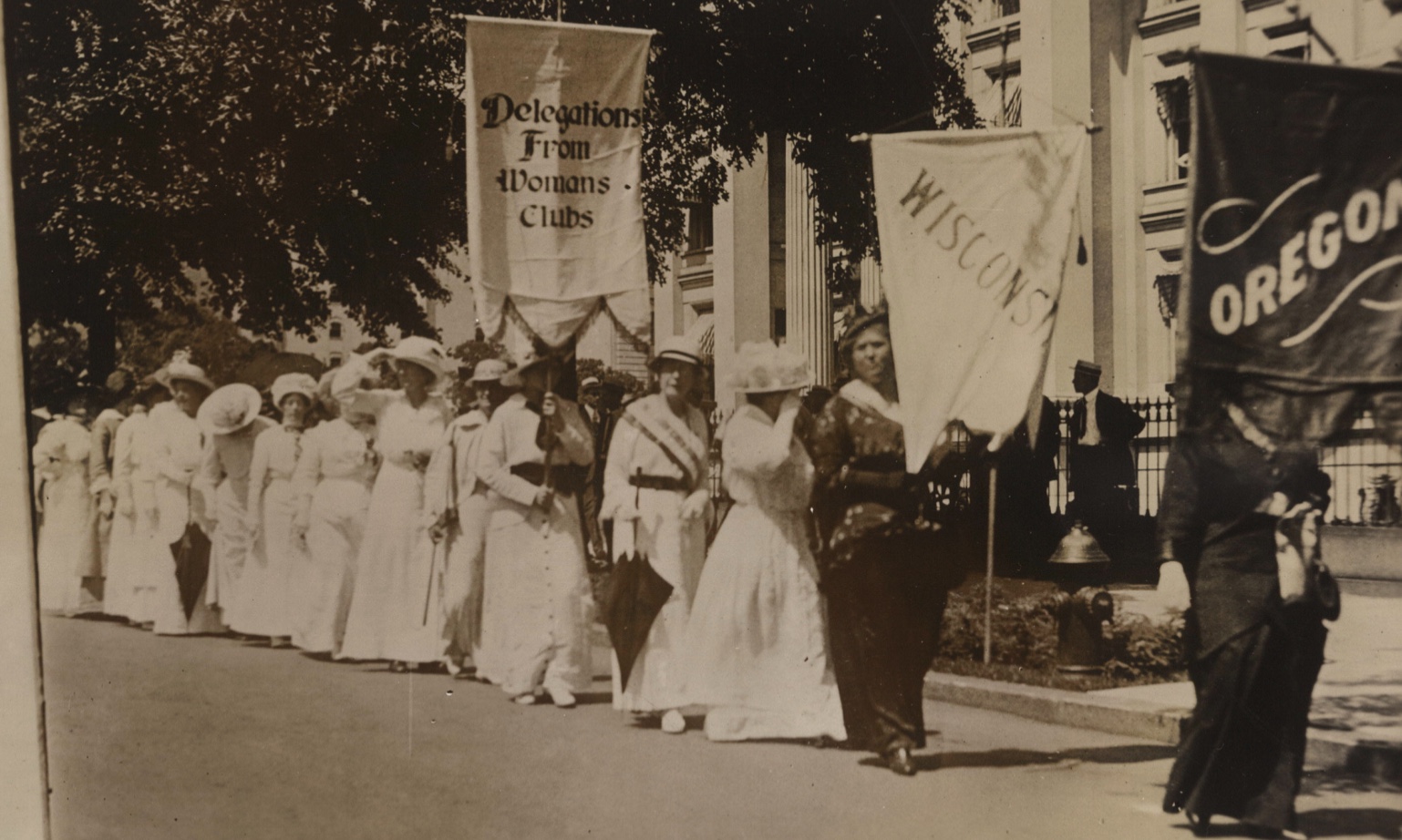 Why is The 19th* newsroom important at this time?
Women are more than half the electorate. We are also almost half of the workforce, but we're treated as a special interest or niche group in news coverage and analysis. So women — especially women of color — are underrepresented in newsrooms, severely underrepresented in decision-making and editorial decision-making, underrepresented in those that are talked to and quoted in news stories.
To me, the idea of The 19th* is to start to rebalance the scales and say, "This is an enormous and very diverse group across political lines, across socioeconomic lines, across racial lines, across gender identity lines and ought to be treated with the seriousness that recommends."
What drew you to The 19th* board?
I'm a Texas-obsessed person. I'm not a Texan (she grew up in New Jersey), but my husband is, and I lived in Texas for a decade. (They moved recently from Dallas to the Minneapolis/St. Paul area for her husband's job and to be near her sister.) 
The Texas Tribune is a digital nonprofit newsroom that covers Texas politics, so I followed them for years. Emily Ramshaw, the co-founder (and CEO) of The 19th*, was the (Tribune's) editor-in-chief for many years. I really liked her approach and leadership. She built a very diverse newsroom over time. She is incredibly vulnerable and open about being a working mother, which is something that matters to me. We got to know each other over the years, and she reached out to me. I helped her raise some funds, and then she asked me if I'd be on the founding board. When she shared the full board list, the level of imposter syndrome that I experienced in that moment was very high. It's an incredible board, and I've been so impressed to see the people that she has gathered as staff.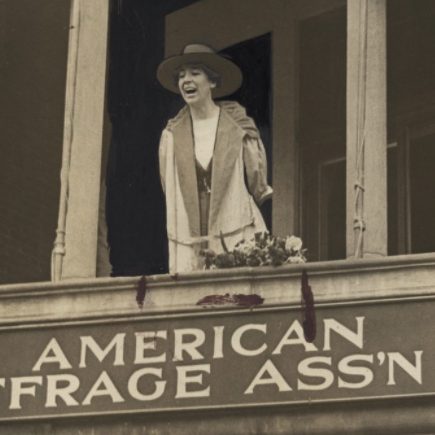 "The right of citizens of the United States to vote shall not be denied or abridged by the United States or by any State on account of sex."
What did you think of the name The 19th*?
One of my first statements or questions was, "You know, the 19th is a watershed moment for women in American politics, but that enfranchisement did not extend to many, many women, especially women of color." And (Ramshaw) immediately said, "Well, did you notice the asterisk? That's what that asterisk is." (Full voting rights did not extend to African Americans until the Voting Rights Act of 1965. The 15th Amendment in 1870 granted voting rights to Black men, but Southern states suppressed and blocked African American voting for almost another century.) So every question I had for Emily and the team, trying to poke holes, I couldn't find any.
What is your role on the board?
So far my role has been a little bit of help with fundraising, a lot of cheerleading publicly using whatever platforms I have, especially on Twitter, encouraging people to not just consume, but to share, to follow and then, if they can, to financially pay for the work. It is not a board giving journalistic input. It's a board more about business strategy.
What is the business model for this nonprofit newsroom?
The co-founders had a lot of experience with a very successful nonprofit model (at the Texas Tribune) in a big market and had learned a lot about the free-to-republish model, partnerships, a diverse mix of small-dollar donors, then big check writers, corporate name supporters, philanthropic foundations and families. If this news model is successful, it will be less driven by making advertisers happy and more driven by what stories need to be told.
With really vital newsrooms shuttering and laying folks off all over the country and with everything happening around us from federal politics, the local politics, to public health, to the economy, there is a growing valuing of journalism and journalists, even as — and probably in part because — (they) are being demonized from some quarters. That is creating a backlash — no, we need to support this; this is vital for our democracy and our communities. 

You have a strong background in Pro Humanitate work through Campus Kitchen, the Peace Corps, TOMS Shoes. Where did that interest come from? 
The pithy answer is that I was born this way. I don't really have a good explanation for it — that's not completely true. I was raised an evangelical Christian, and that informs a huge part of this for me. What I have taken away from that upbringing is this (helping people). I still consider myself a Christian. Partly because of my belief on (LGBTQ) and other issues, I don't see a home for myself in the white evangelical church these days. But I try to live that out through what I do. 
How are you doing in the pandemic working at home?
The silver lining is everyone having to just recognize that people have families, and I just am done apologizing when my child walks into the room. (She and her husband have a boy, 10, and a girl, 7.) I've let work encroach on my home life for my entire adult life, so maybe it's time to allow that to go in both directions.
What is the work of your Texas Competes and America Competes organizations?
They are both business coalitions focused on educating, uniting and equipping businesses that support LGBTQ non-discrimination. In Texas, I've focused on state politics in the state legislature. America Competes helps businesses (nationally). The folks that track government and policy issues for big businesses and small businesses aren't expert in LGBTQ issues. So we can be an outsource expert for them (tracking and analysis of states, the U.S. Supreme Court, Congress and the administration) and give them opportunities both private and public to speak up or take action.
America Competes sits within Freedom for All Americans, a (bipartisan) campaign for non-discrimination. The bipartisan part is really important, and it was a big part of why I was drawn to the effort, because only when something has true deep bipartisan support could it be durable. 
What is the business case for including and welcoming LGBTQ people?
(One is) the ability to attract and retain talent. You may get some people saying, "I'm not moving to a state where you can still be denied housing or kicked out of a restaurant for being gay or transgender." There's a tourism issue. We've seen some really high-profile boycotts, including in North Carolina. 
Then there's an innovation issue. Study after study shows that inclusion and non-discrimination foster an environment where more creative people want to live and move and work, and that results in more patents being filed. It's (also) just a matter of stability. If you have some states where a person can be fired and kicked out of housing and others where they can't, and ongoing back and forth at the federal level and in the courts, it doesn't make for a very predictable business environment. It's also a human issue for these business folks.
"Women have suffered agony of soul which you can never comprehend, that you and your daughters might inherit political freedom. That vote has been costly. Prize it!"
What drew you to this work in the LGBTQ sphere?
I've always been interested in issues of justice and social impact. I had always been interested, not for any particular personal reason, in LGBTQ rights but just never found a place where my skill set would fit. And there was a friendship with a board member of Equality Texas. One day the organization was thinking about "we would like to get the business community involved for the very first time ever in Texas." And I went, "Oh, that's a thing I can do" — probably hubristically because I've learned that it was really hard. I benefited from lots of teachers.
What else do you want our readers to know?
I've been so excited to see Wake Forest become a much more vocally inclusive place in the past several years. When I was at Wake, this issue (of LGBTQ) was not on my radar at all. It's really exciting to me to see the University and student body try to make overt signals and culture that welcomes everybody.