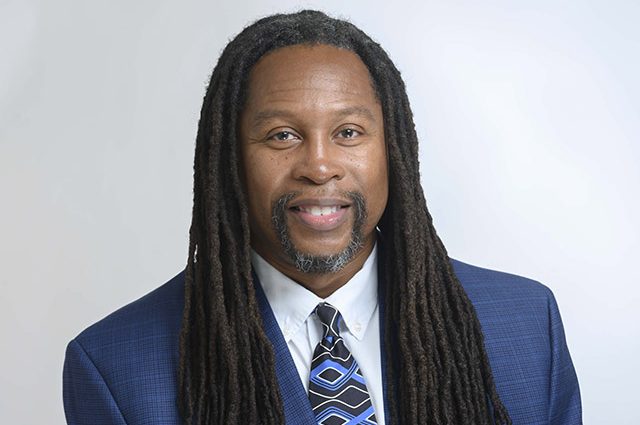 ---
Growing up in rural Pilot Mountain, North Carolina, a Black kid like me wasn't supposed to attend a school like Wake Forest. In 1983 when I was a freshman in high school, the first and only African American student from my area, James Brim, had just enrolled at Wake Forest.
My first experience with Wake Forest was actually in high school. I was accepted in a two-week summer enrichment program on the campus of Wake Forest called Medicine as a Career. This initiative, led by Velma Watts, now-retired associate dean for student affairs and director of minority affairs at the Wake Forest University School of Medicine, was intended to provide academically gifted minority students a chance to be on a college campus and be exposed to a challenging curriculum that would hopefully set them on a trajectory toward medical school. The following year I was accepted in a five-week summer enrichment program called Focus on Biology that was an even more rigorous academic experience. Being surrounded by academically gifted students of color for those seven weeks on the University campus left an indelible imprint on me.
So, when I entered Wake Forest in fall 1987, I already had some familiarity with the campus. I was keenly aware of my positionality as one of the few African American students on campus. I'll never forget my sense of pride coupled with anxiety during the first couple of weeks of school. I vividly remember walking on the Quad and seeing the Confederate flag prominently displayed from a dorm window of the Kappa Alphas, a Robert E. Lee-inspired fraternity with a dubious racial history.
In many ways my racial consciousness emerged and was crystallized during my time at Wake Forest.
In many ways my racial consciousness emerged and was crystallized during my time at Wake Forest. I became involved in the Black Student Alliance (BSA), Alpha Phi Alpha Fraternity and the Gospel Choir. One of my fondest memories is when the BSA decided to engage in student activism to protest South Africa apartheid. At the time there was tremendous political pressure for nations to divest from businesses linked to the South African government because of their racially oppressive apartheid policies and practices. Black students were upset that Wake Forest had not fully divested from all South African businesses, so we planned a demonstration in the Pit.
The plan was for a few Black male students to approach "random" White female students (who were really allies and down for the cause) and to suddenly, without provocation, grab them and start dragging them away from the tables. This was meant to demonstrate how, under South African apartheid, Black people were subject to being grabbed and detained by the police for no legitimate reason. Suffice it to say that the demonstration was successful, if not unsettling for some, in bringing attention to Wake Forest's continued investment in South African apartheid.
I remember being in awe at the handful of Black professors on campus. These faculty included Dolly McPherson in the English department, Maya Angelou (L.H.D. '77) in English, Herman Eure (Ph.D. '74) in biology, Beverly Wright in sociology, Susan Wallace in psychology and Alton Pollard (P '11) in religion. While I only took classes from Professors Wallace and Pollard, their very presence was a personal source of inspiration. The fact that I can remember their names and departments is significant given that my ability to recall details from over 30 years ago is not great.
When I graduated in spring 1991, no one could have predicted the trajectory my life would take, especially given the academic challenges I had experienced. Seven years later and armed with a doctorate in counseling psychology, I would embark on what has become a 22-year career in the academy. In both my academic and public scholarship, I have focused on African Americans and published on issues of race. I have taught hundreds of students and mentored many Black students, serving as a role model and source of inspiration for them just as my Wake Forest professors served for me.
---
Kevin Cokley ('91) is a professor of educational psychology and African and African Diaspora Studies at The University of Texas at Austin, where he holds the Oscar and Anne Mauzy Regents Professorship for Educational Research and Development. He is a member of The University of Texas at Austin Academy of Distinguished Teachers and a Fellow of The University of Texas System Academy of Distinguished Teachers, where he was the first (and only) African American inductee. He is also director of the Institute for Urban Policy Research & Analysis.