As Coalette Psuik walked into her modest Chicago apartment, her newly renovated, cheerful living room literally swept her off her feet.
Psuik backed into the chair by the door and tripped sideways into it, distracted by staring wide-eyed at the redesign by Johanna Beach ('15). Psuik popped up, laughing, and hugged Beach, who had chosen Psuik for the first free makeover offered by Beach's new charitable project.
As the big reveal played out, Psuik's mind was racing.
"I was like, 'Oh, my gosh, look how tall my ceilings are. Look how bright it is. It's girly. It's welcoming. Like, is this my apartment? Everything was going through my head, everything … so much joy," Psuik said a week after the reveal on Halloween weekend.

This gift, Psuik says, has brightened not just the mundane apartment — described by her friend and boss as "the dark dungeon she calls her place." The redesign also gave her a personal sense of renewal. 
For years, she had shared her one-bedroom apartment with her father as cancer overtook him. She came home one day to find him lying dead in the bathroom. She grieved alone in the space that once held her best friend, the father who had fought for custody of her when she was 3 years old. He had raised her alone, working third shift in a factory to support her. In her apartment, he insisted on sleeping on her couch so she could sleep in her bedroom.
Then the pandemic forced Psuik to work from home alone in the depressing apartment. With no other family, she lost even the social comfort of her colleagues in her high-pressure job processing complex payroll accounts. "I really miss being (with) people. Humans need to be (with) people," Psuik said in the Instagram video of her story on Beach's page. "I just want to be a happy person. It's time I move on with my life."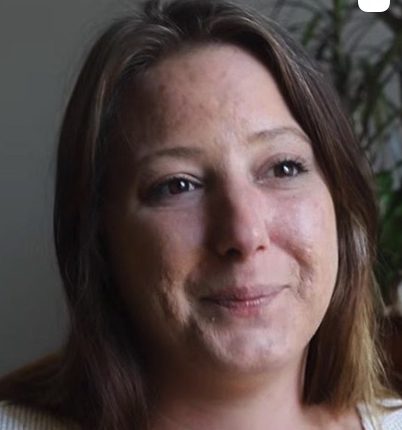 Johanna's Journey
Beach said the makeover brought her huge joy, too.
She is a producer and editor for Tectonic Video, making and managing videos for nonprofit clients such as the American Lung Association and World Relief. Just for fun, she loves to design spaces on a budget for herself and her friends, accepting the challenge of sprucing up rentals that offer less freedom to make substantive change. 
With diminished domestic and global travel for her video clients, Beach was looking for a passion project. A plan to work with refugees and immigrants fell through because few could come during COVID. Another plan to work with homeless people stalled because the agency was too overwhelmed to create a new partnership. 
She decided to use her design skills to give a visual and emotional lift to those who need it — one person at a time, one room at a time.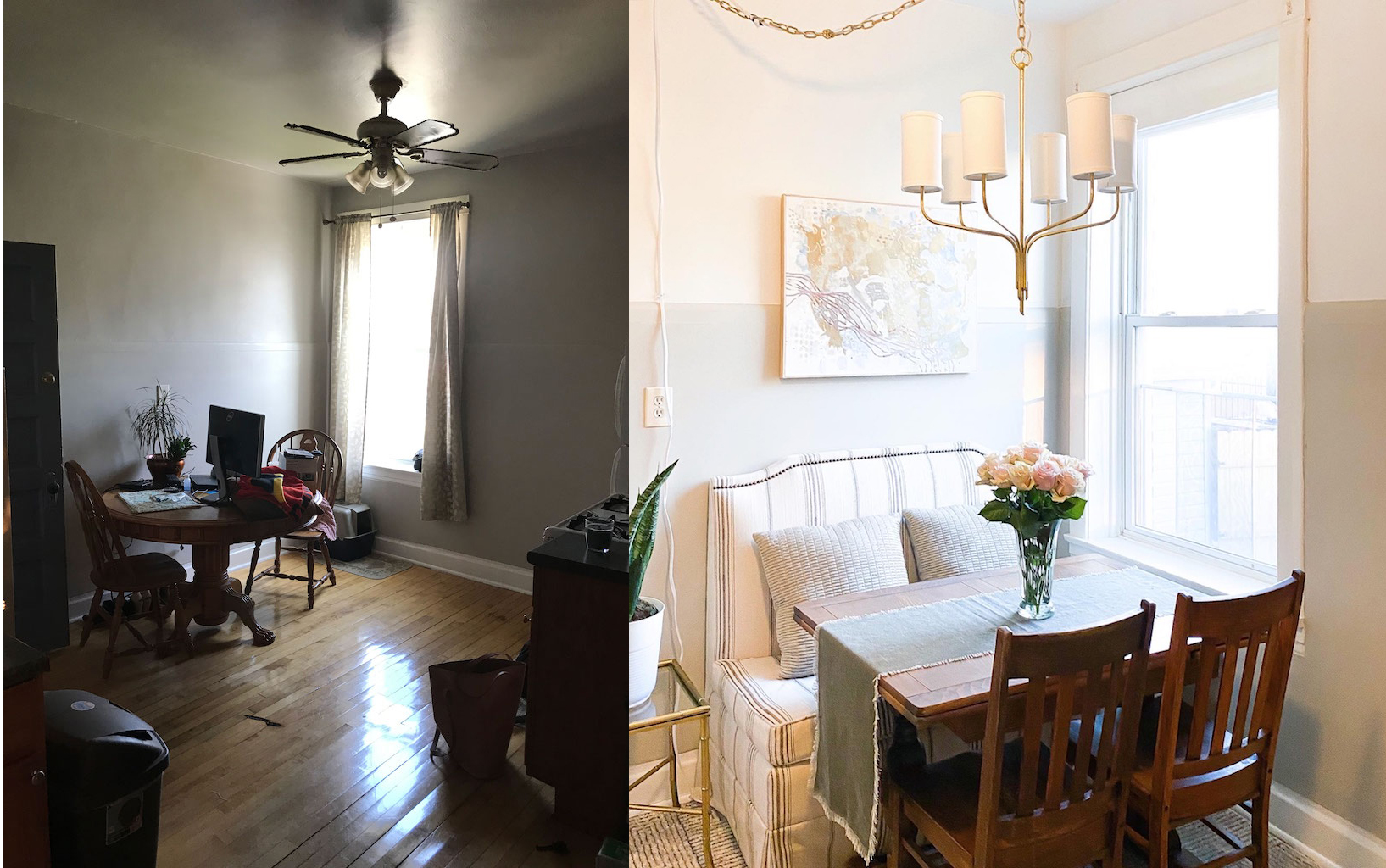 "I had this sort of crazy energy about it," she said. "A lot of people are finding themselves at home a lot more than usual and don't have those resources at their disposal to create a space that really is working for them." She wanted people's homes to "feel like a sanctuary, a space that they feel happy in and cozy in." 
She started an Instagram-based project as a hyper-local version of "Extreme Makeover: Home Edition." She named it @athomewithhowie, for the adorable dog she adopted as her COVID-19 companion. Howie rules her home, bringing happiness as well as puppy-induced repair/improvement projects.
The video that launched the project got 10,000 views and generated 60 nominations. A committee of 10 people helped narrow the list to 15 finalists. After phone interviews, Beach chose Psuik, who had been nominated by Denise Schmidt, her friend and supervisor. "I picked her ultimately because I just felt like her space specifically was contributing to a lot of problems she was facing … and feeling very isolated," Beach says on a video.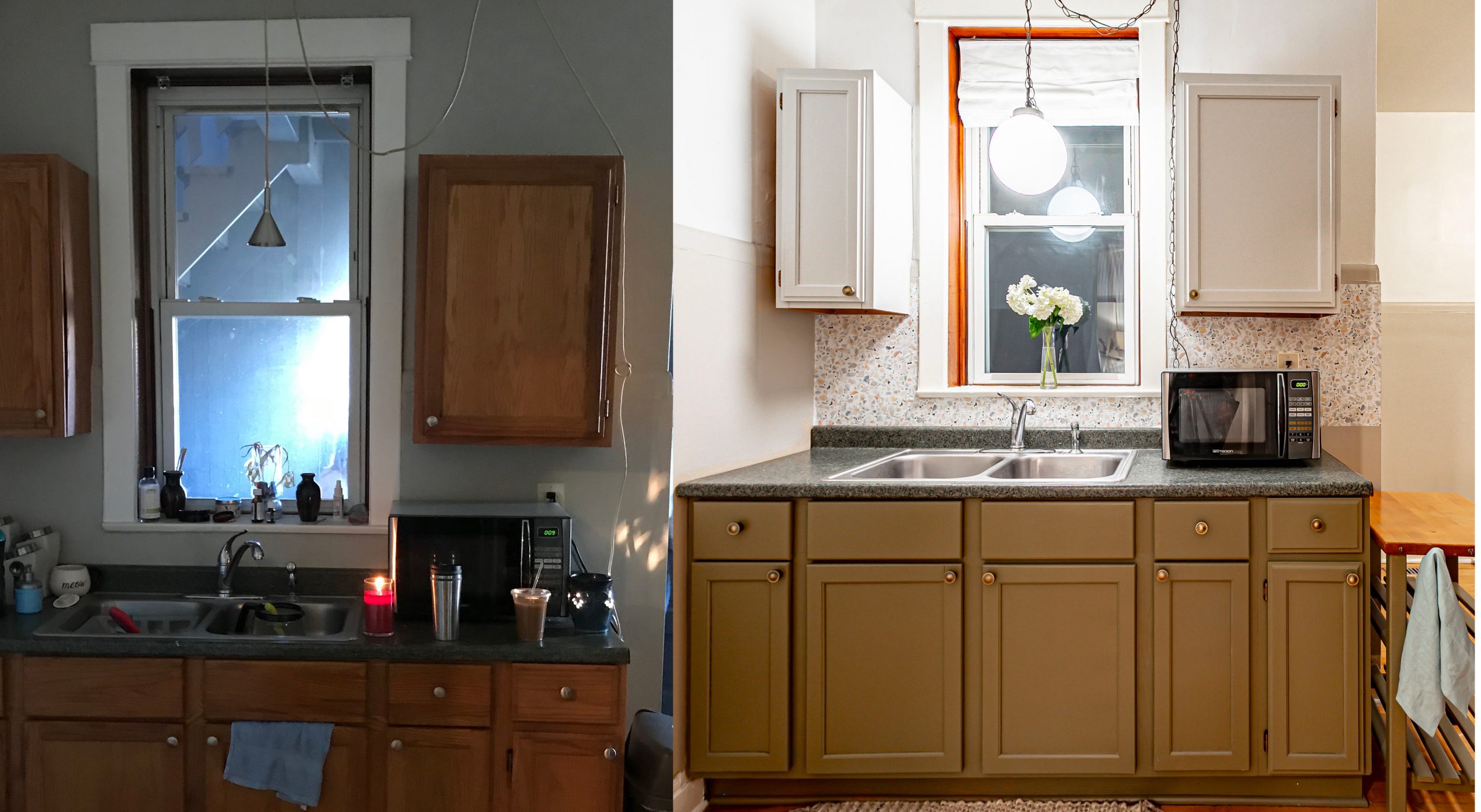 Entrepreneurial Engine 
Creativity and energy bubble constantly from Johanna Beach, and a desire to help others has always motivated her. 
Where did that come from? Beach remembers always wanting to help people. And her mother was pastor of a large church that "drew a lot of amazing artists." Beach joined the drama team, performing for audiences as large as 10,000 people and acting throughout her high school years.
She majored in theatre at Wake Forest, which she fell in love with after visiting a friend there during a gorgeous autumn. An offer of a Presidential Scholarship sealed it.
As a senior at Wake Forest, she won the Student Award for Excellence in Innovation from the Center for Innovation, Creativity and Entrepreneurship. She was honored for the Toy Theatre Tour she co-created with her sister, Samantha Beach Kiley, an actor, writer and storyteller based in Austin, Texas.
Samantha had seen a theatre performance in a home in New York City. It sparked the sisters' imaginations. They had grown up obsessed with toy figures from McDonald's Happy Meals. The sisters called them their Pals and built a whole miniature town in their basement. 
With an entrepreneurship grant from Wake Forest, Johanna built a portable miniature set in a 4-foot-by-3-foot trunk with compartments that unfolded into lighted and moving contraptions and sets. (Johanna took a course on model making for film at Pinewood Studios in London.)
Samantha wrote a play for the home performances. The plot revolved around two girls who grew up in different classes in a world inside a tree. "They have to band together to break down the system in order to save their tree," Johanna said.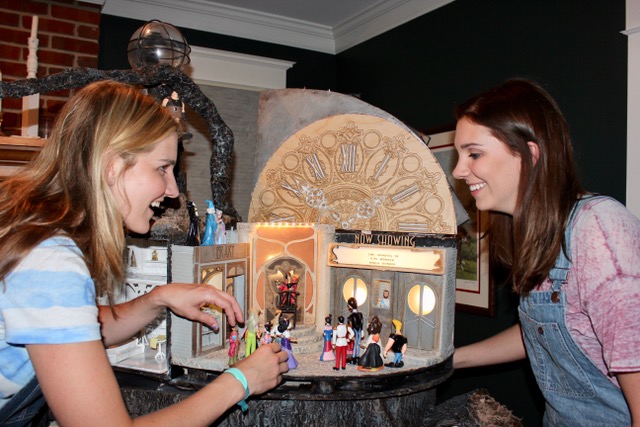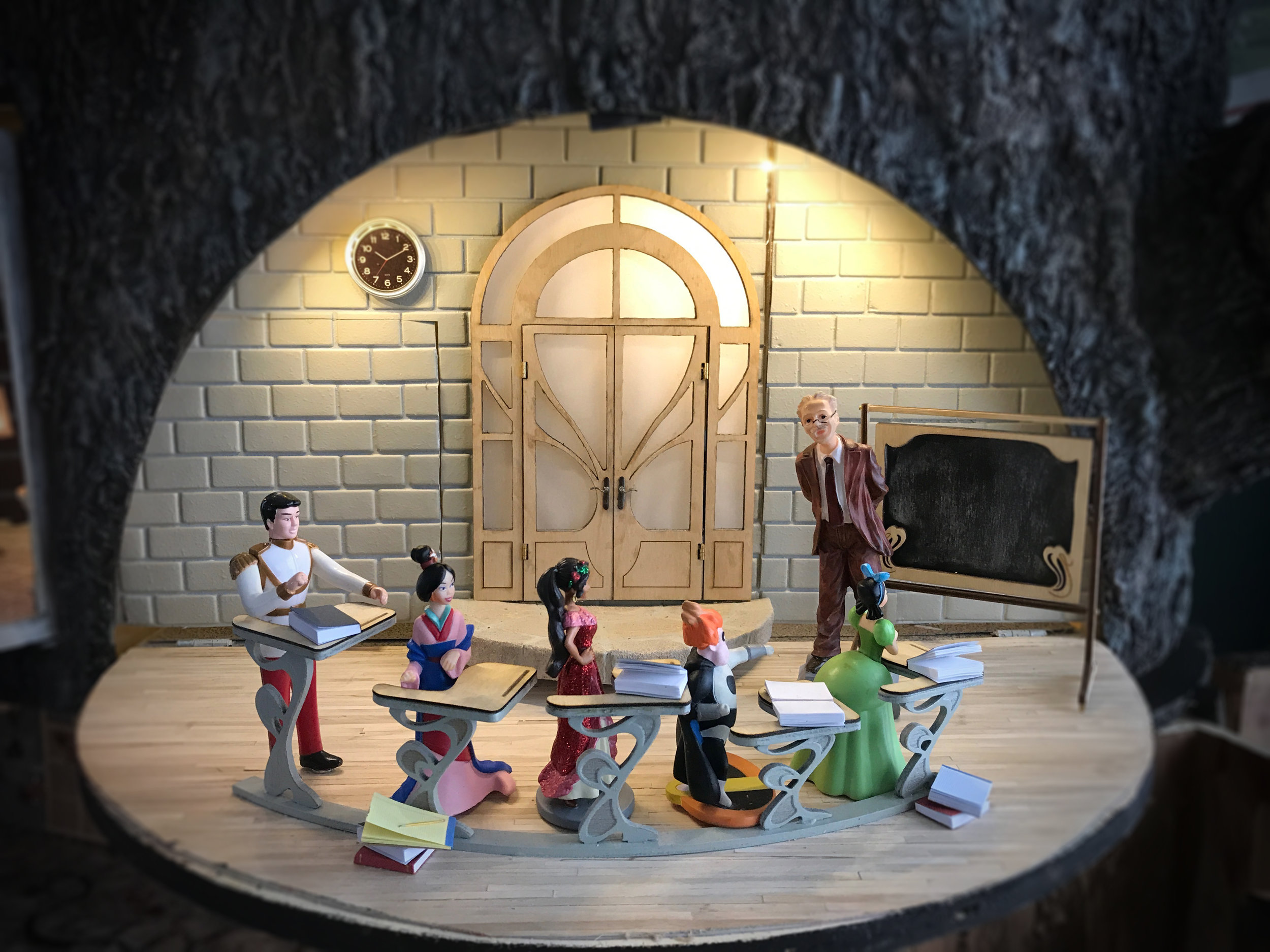 The sisters started the shows at the homes of Wake Forest theatre professors. They toured the Southeast for six weeks and performed in their hometown Chicago area and elsewhere over nine months. They stayed at each home, presenting "We the W(h)ee" six to eight times a week.
The family-friendly hourlong show inspired younger children to create their own little cardboard worlds. Parents sent photos to the Beach sisters. The story's undercurrents of recording a life resonated with adults, too, in a time of social media, Beach said.
Beach credits Wake Forest with opening her to global cultures. She spent a summer in Prague in the Czech Republic writing a play with theatre professors and a semester in Budapest, Hungary. "I chose to go somewhere where I could take classes that were specifically about that culture."
After graduation, a volunteer stint with Supply Hope turned into three years as a marketing and communications specialist for the nonprofit, helping build micro-franchising work for people, especially single mothers, in developing countries. 
She briefly pursued an acting career. "People would tell you when you're pursuing theatre, 'If you can do anything else, do something else.' … I tried to audition in Chicago for six months, and it just looked like I would have to make my own art. I don't want to wait to get an opportunity to make $200 for an entire run of a show. I've always had an entrepreneurial spirit."
She still gets to perform. Samantha often ropes her into events, such a 30-minute play for a church's Christmas service last year. "I have no regrets about studying theatre. I'm storytelling all over the place. That was the best education I could have gotten for what I'm doing now." 
Wake Forest taught her a "readiness to learn new things and a team-effort, hard-work ethic thing." Her openness to exploration and hard work helped her get a paid internship with Tectonic, even though she had no video experience. "And now I've proved myself there."
Tectonic added to her international travel and culture experiences. Then came the coronavirus. As always, Beach could not contain her passion for helping and storytelling.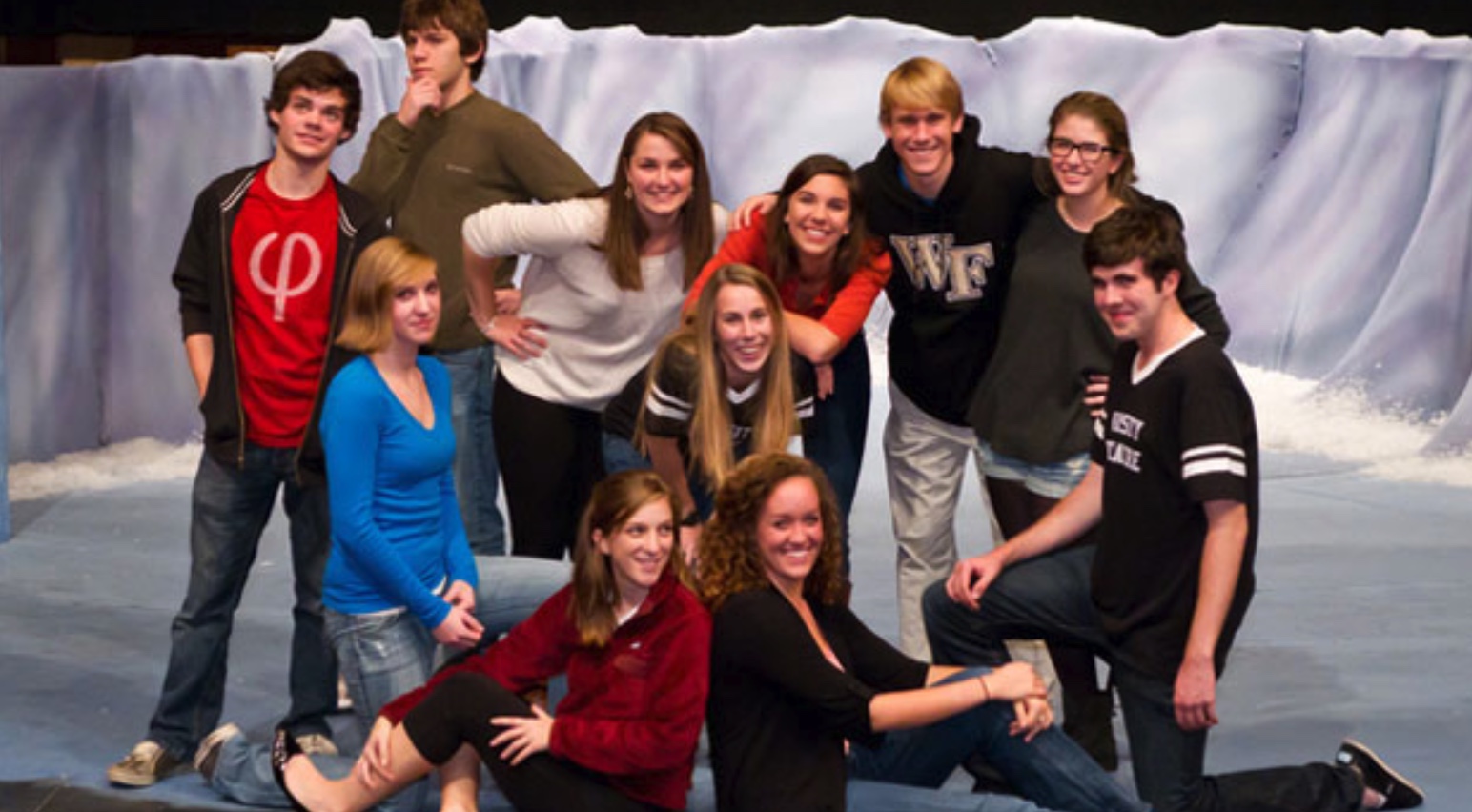 DIY in Pro Humanitate Style
She is using @athomewithhowie (AHWH) on Instagram to chronicle her new passion. It's a mixture of Pro Humanitate, DIY creativity, practical how-to videos and inspirational good works.
Once she identified Psuik as the first recipient, Beach had to raise the funds. She met her initial $1,500 goal for one room in just five hours on GoFundMe.com. She expanded Psuik's remodel to include the small kitchen. In seven hours, Beach exceeded the $2,200 goal for the two rooms by $400, which will go toward the next makeover. She likes the challenge of a small budget. 
She told followers that Psuik needed a larger TV, and a donation followed. She wanted to replicate "the reveal, that's the best part" of the "Extreme Makeover" show. "So again, within an hour, someone had decided to put her up in a nice hotel in Chicago for the weekend," Beach said. "I've just continually been blown away by people's readiness to help." 
Beach assembled a team of friends to help her, a critical component of the work.
She records on Instagram powering through a long day to finish sewing pillow covers at midnight. She captures herself cutting out pieces of a tufted leather sofa that has been abandoned in an alley. She struggles through trial and error to turn the leather piece into a perfectly tufted leather ottoman that would have been too expensive to buy.
The result is beautiful, both aesthetically and culturally.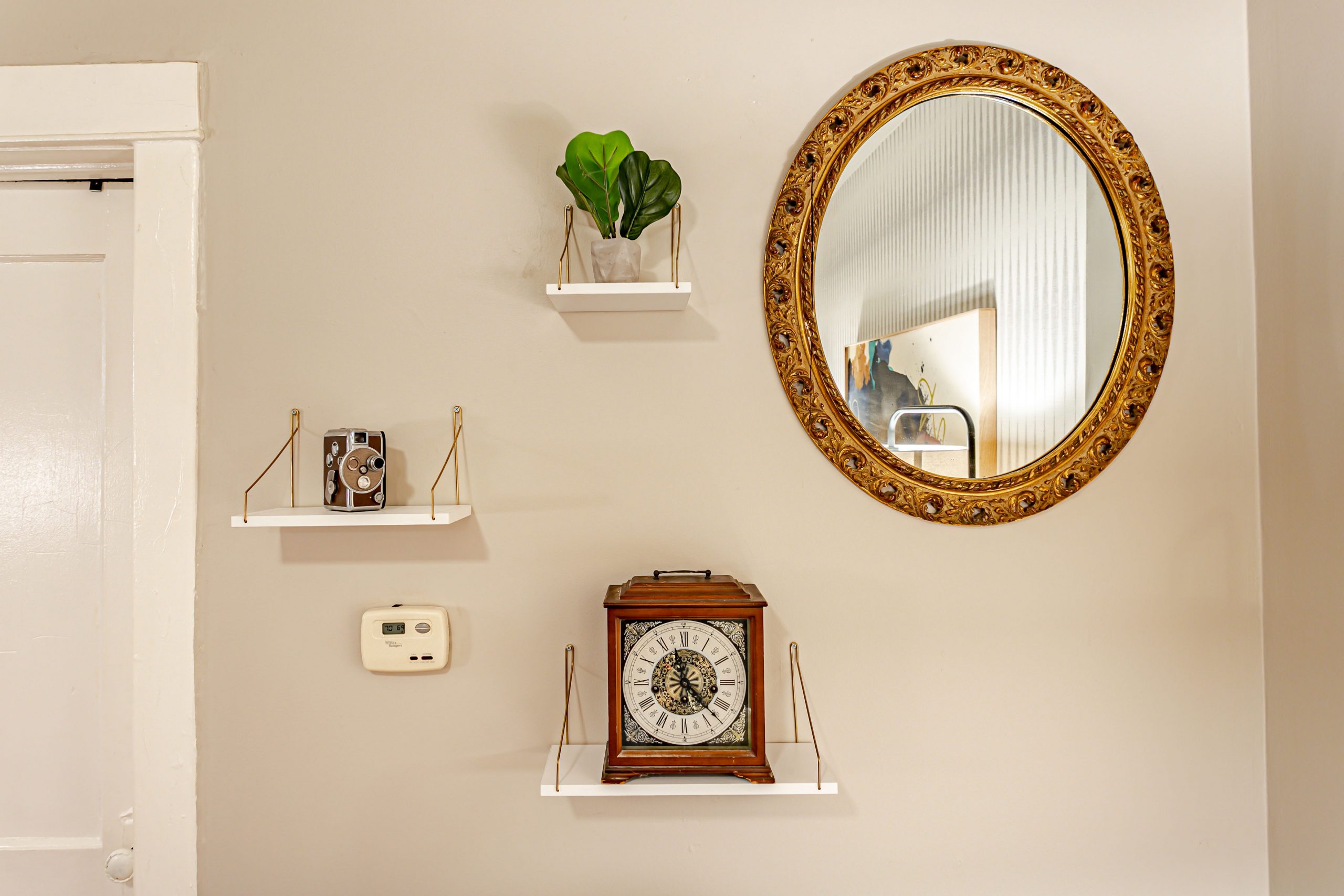 Psuik said she wants people to know about Beach. "That she is funny. She's so sweet. She has a big heart. She's nonjudgmental. … She's so easy to talk to. You open up; she's full of spirit. And I'm happy for her. (This) has re-energized her. And that makes me happy. … She deserves a world of opportunities."
 Beach said it's important to her to feel every day the purpose of what she's doing. "It's so much more fun to think about how this is going to affect this woman's life than just the benefit of doing it for myself. It's fun to help other people and use your unique talents and gifts to do something good in the world."