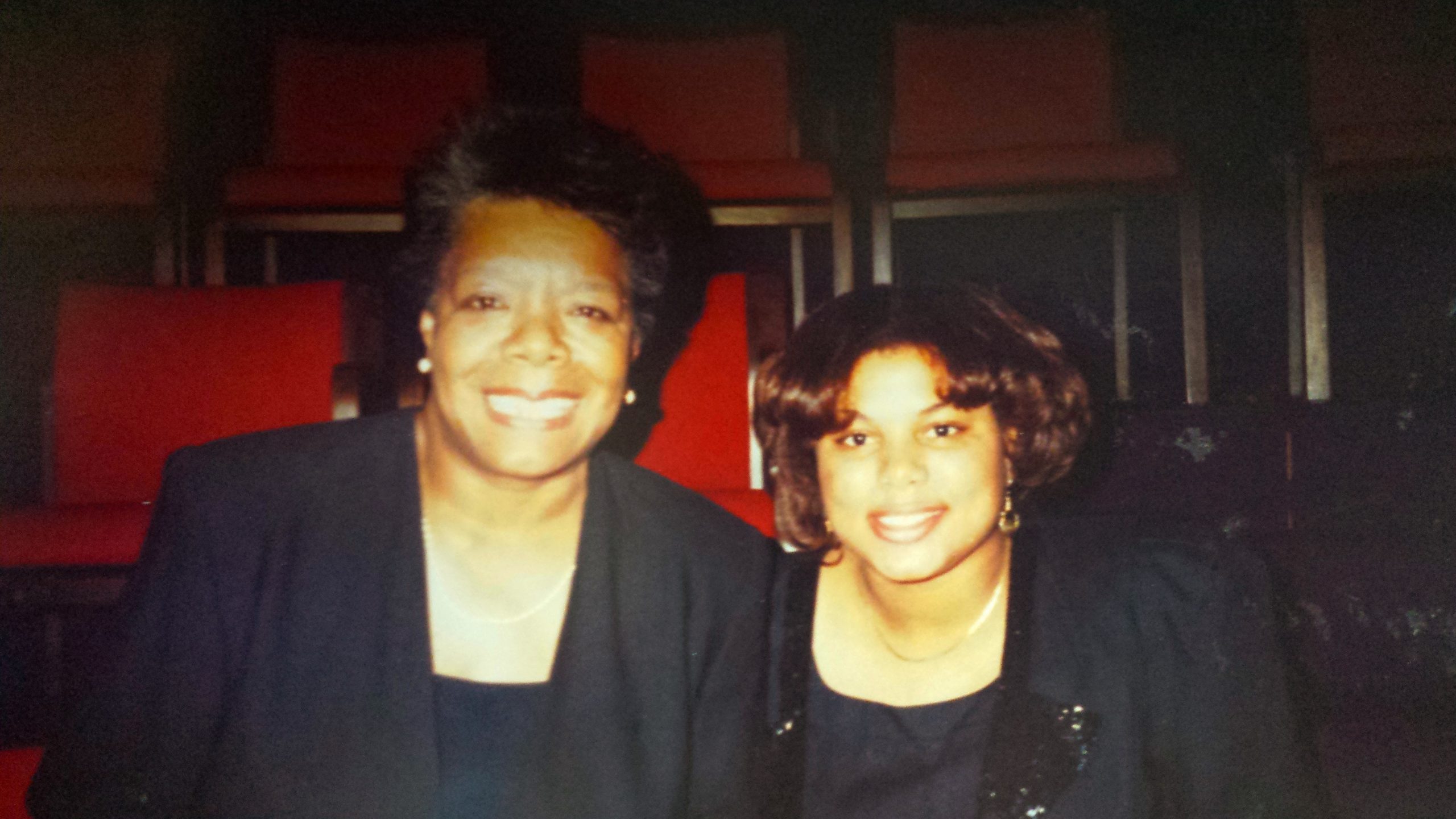 When Katina Parker ('96) was a child, seeing the skeletal children of the Ethiopian famine on TV fundraising commercials made her want to end hunger.
"I really identified and was terrified that people could be allowed to be hungry in that way, that children would be treated in that way," Parker says.
Growing up in the inner city in Wilmington, Delaware, Parker says, she gradually hardened to those on the streets, as most adults do. But when her daughter was just 2 years old, Parker saw her child's unending distress at the unhoused people asking for help at stoplights.
"I was really checked out. I decided to pay attention to why I was so disconnected from somebody else's humanity. And the persistence of her concern reactivated my connection to people who are hungry. It made me rethink some of the things I had thought about eviction and homelessness," Parker says.
When the pandemic hit, several trajectories in her life converged. In April, Parker, a filmmaker, photographer and writer from a family of culinary artists and civil rights leaders, founded Feed Durham NC, a mutual aid collective. The organization expects to feed its 10,000th meal to those in need this month.
Parker says the group isn't just bringing healthy, nutrient-dense, no-contact meals to community members: "We serve hope."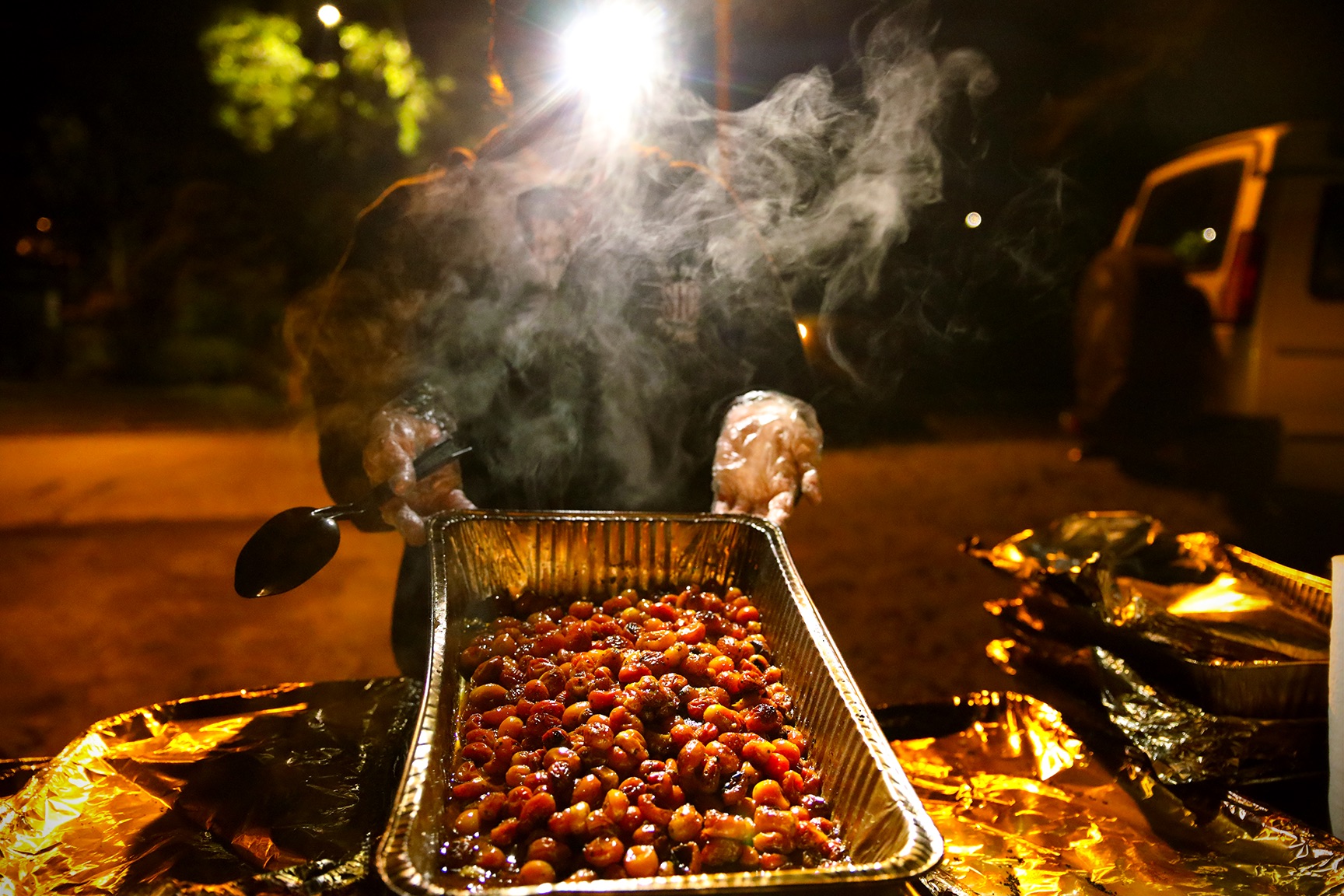 Every six to eight weeks, about 100 volunteers cook local produce and chicken in Parker's back yard in Durham. She moved there after 12 years in California in the film industry to teach and later consult with the Center for Documentary Studies at Duke University.
Using five trailer smokers, griddles and socially distanced washing and chopping stations, Parker and her team work three to five days and nights in a row churning out meals for shelters and nonprofits to provide to families, seniors, children and people without homes. She is proud of the volunteers' racial, cultural, economic and gender diversity. In October, their handiwork went to 1,500 people through 15 partnerships with groups that distribute food, including Student U, Urban Ministries of Durham and The Mustard Seed Project. Feed Durham is cooking again Dec. 16-20.
Organizers from Chicago, Virginia and Mississippi have studied her sustainable methods and rigid COVID testing and sanitation protocols, which the self-described "over-helper" says "requires a lot of micro-managing." Next year, a documentary, "Lovingly Prepared By," will be released with an organizing blueprint for fighting hunger.
A cum laude speech communication graduate, Parker earned a master of fine arts in film production at the University of Southern California. She is a former vice president of the Association of Wake Forest University Black Alumni (AWFUBA). She coproduced and filmed the documentary "Ferguson: A Report from Occupied Territory" in 2015 about the protest movement after Michael Brown was killed in 2014 by a police officer in that Missouri city.
Wake Forest Magazine talked with Parker about her life and work. These excerpts have been condensed and edited for clarity.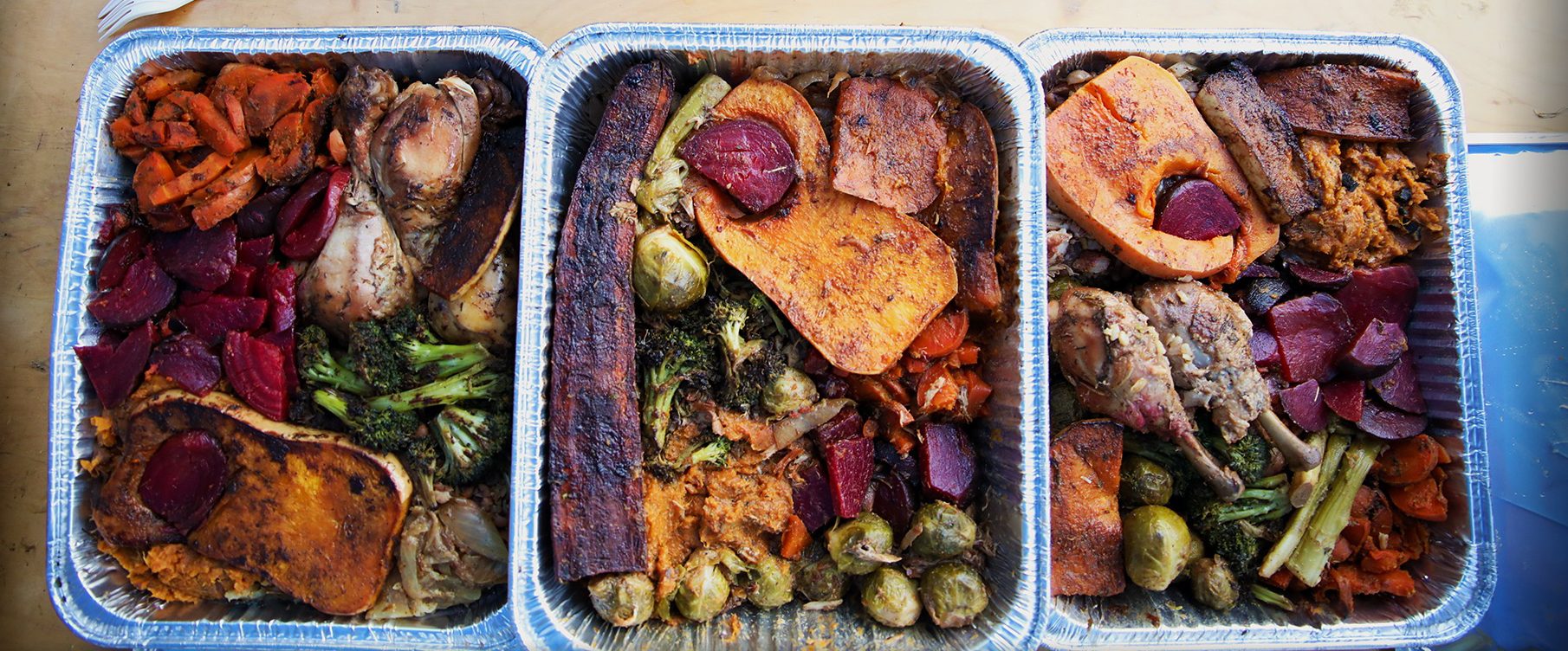 What drew you to Wake Forest?
I was recruited by Gloria (Cooper) in what was then the Office of Minority Affairs for the Joseph G. Gordon Scholarship. I had applied also to Syracuse, NYU, Boston University, these gigantic schools, but I decided to go to Wake because Dr. (Maya) Angelou (L.H.D. '77) was there, and I wanted to study with her. People told me I was being foolish, that it was not going to happen, that it was difficult to get into her classes. (It did happen, and Parker became her student assistant.) Going to a small Baptist institution was important to me, given my Southern Baptist upbringing, and I was offered a full academic scholarship, which was the only way I was going to be able to go to school. College was a one-way ticket to my dreams of seeing the world, making new friends and becoming a filmmaker.
College was a one-way ticket to my dreams of seeing the world, making new friends and becoming a filmmaker.
What led you to create Feed Durham NC?
This no-contact cookout is a combination of a few things. I host an annual barbecue for friends and family (to thank them for their help when she travels for film projects). We have the bounce house and Slip 'N Slides and swimming pools and good music. I like putting good people in the same room with one another and watching relationships flourish. We call it Cousin-Puh-Loozah.
(After she and her daughter, now 11, had taken a break as food volunteers at a women's mission), we were about to pick it up again when the pandemic hit. I realized we weren't going to have Cousin-Puh-Loozah anytime soon, and we weren't going to be able to volunteer at the mission.
Sometimes when I rode the bus, I would see all these signs encouraging people to drink more water and eat more vegetables, but the presentation looked really dry. So I talked to the mayor (a family friend) about doing something in a couple of the food deserts. I happen to live adjacent to a food desert where there's literally nine little fast-food joints, and none of them are a place where you can get a green vegetable. The mayor seemed very optimistic about me being able to get some funding. (GoFundMe.com campaigns, partnerships and some of Parker's savings have supported the work. She is a volunteer, too. Info on Instagram @feeddurhamnc)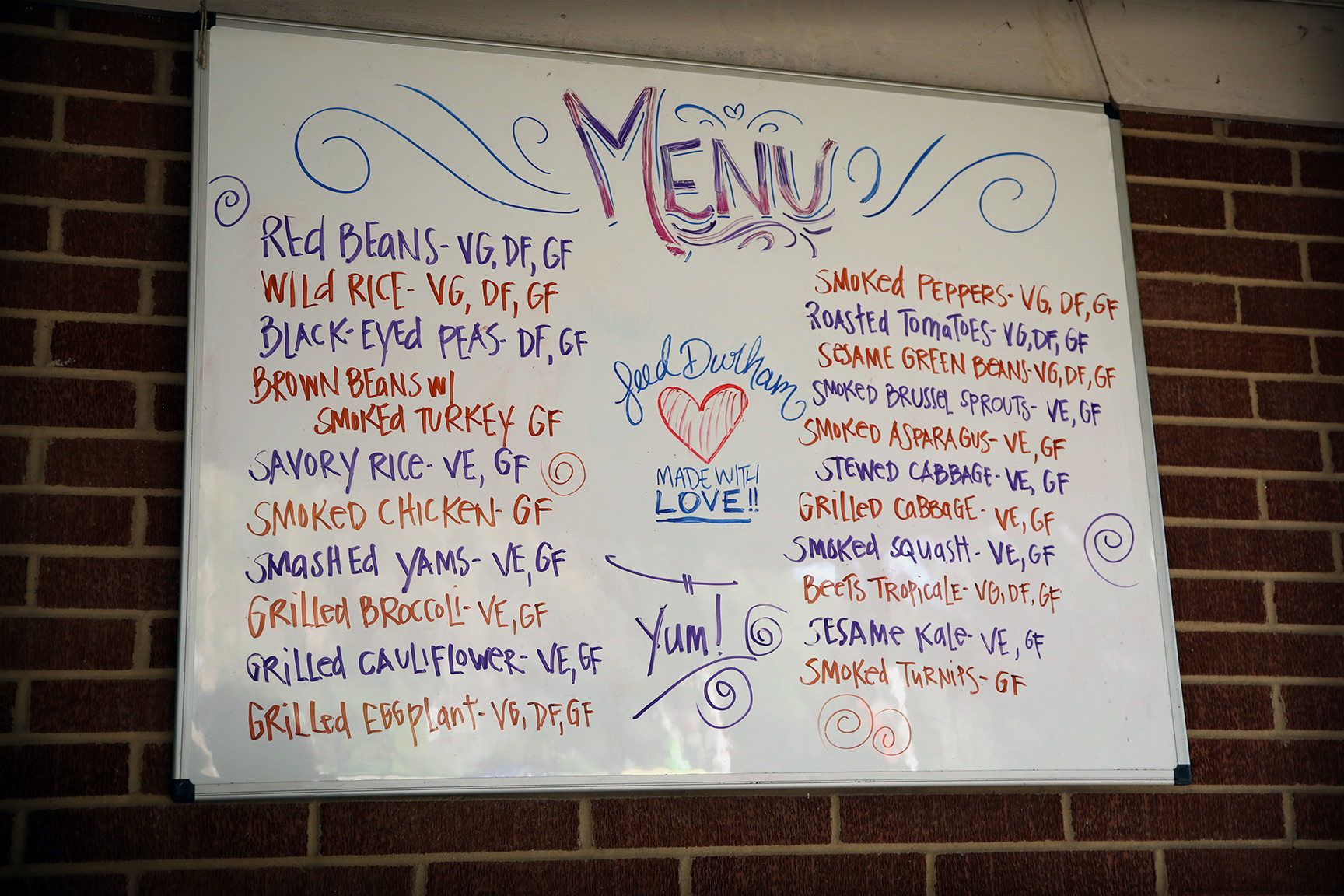 You can't learn if you're hungry. You can't be good at life if you're hungry.
How did hunger become a focus beyond your experiences in childhood and with your daughter?
When people hear that I attended two private traditional white institutions, I think there's the assumption that I've had it easy. But like many working-class students who attended Wake, I maintained multiple jobs to bridge the growing financial gap (between rising costs and static scholarship aid for living expenses). I never went hungry, but I was always scared I wouldn't have enough food. I hope that when students with need are enrolled (now at Wake Forest), they are guaranteed adequate housing and food. I was hungry at times as a child. I was hungry in grad school; I was living off of $25 a week.
Where does your culinary expertise come from?
My grandfather was a master barbecue chef. My mother is a very skilled culinary artist. I had no interest in cooking beyond cooking for my family for a long time.
(She also was inspired by Cathy "Mama Cat" Daniels, whose PotBangerz crew fed protesters in Ferguson, and Winona LaDuke, who ran a kitchen at the Standing Rock Protest Camp in North Dakota, where Lakota tribes opposed an oil pipeline across sacred reservation lands.)
I went to Standing Rock in 2016. It was minus 50 the day I left. I didn't actually meet (Mama Winona) until I went to a Standing Rock reunion in 2017. What she was able to do with the food supplies that came in is legendary.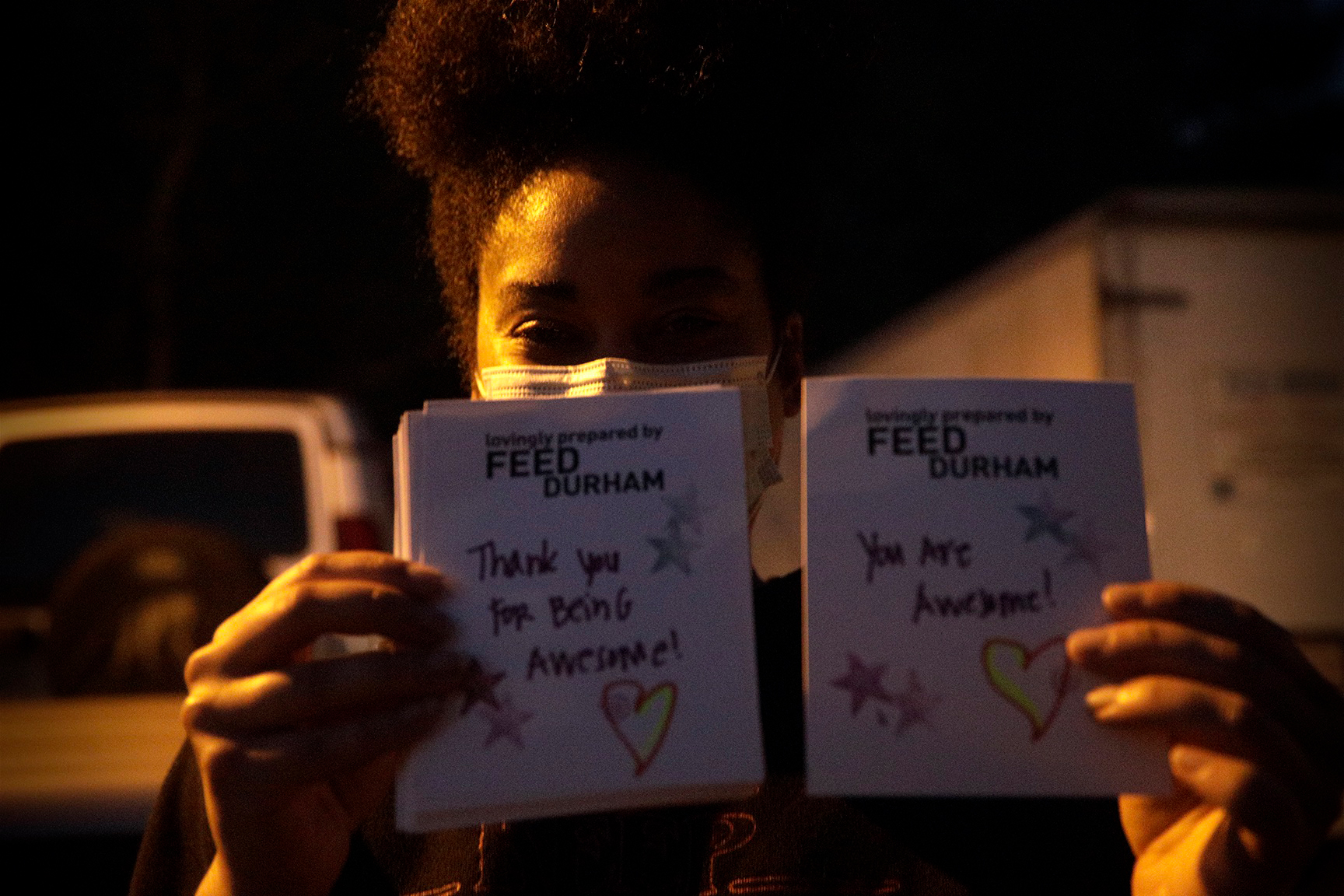 Where do your recipes for Feed Durham come from?
A lot of these recipes (came during graduate school) — the beans and rice that I cook now. For $25 a week, you can buy a couple bags of beans and a couple bags of rice and a little bit of chicken and vegetables, and you can splurge and get yourself a bag of chips.
What fuels your interest in activism?
Civil rights has always been in my blood. My grandfather Charles Parker broke the color line at the University of Oklahoma and made it possible for black students to play college athletics. And my mother was involved in the sit-ins that were popularized by Clara Luper (who led Oklahoma City's 1958 sit-in movement.) My entire family was involved because Ms. Luper taught at Dunjee High School, which was the black high school where (my) family on all sides attended. And that land (for the school) was given by my great-great-grandfather Chamberlain. (Parker was born in Oklahoma City and moved to Delaware at age 6.)
Since I was a kid, I've had a strong sense that my ancestors sent me to create a shift in the universe. And I have met along the way hundreds of people who feel that same clarity, that we were born to disrupt and transform the status quo so that more people have access to education, to basic nutrition, which is the foundation of education. You can't learn if you're hungry. You can't be good at life if you're hungry.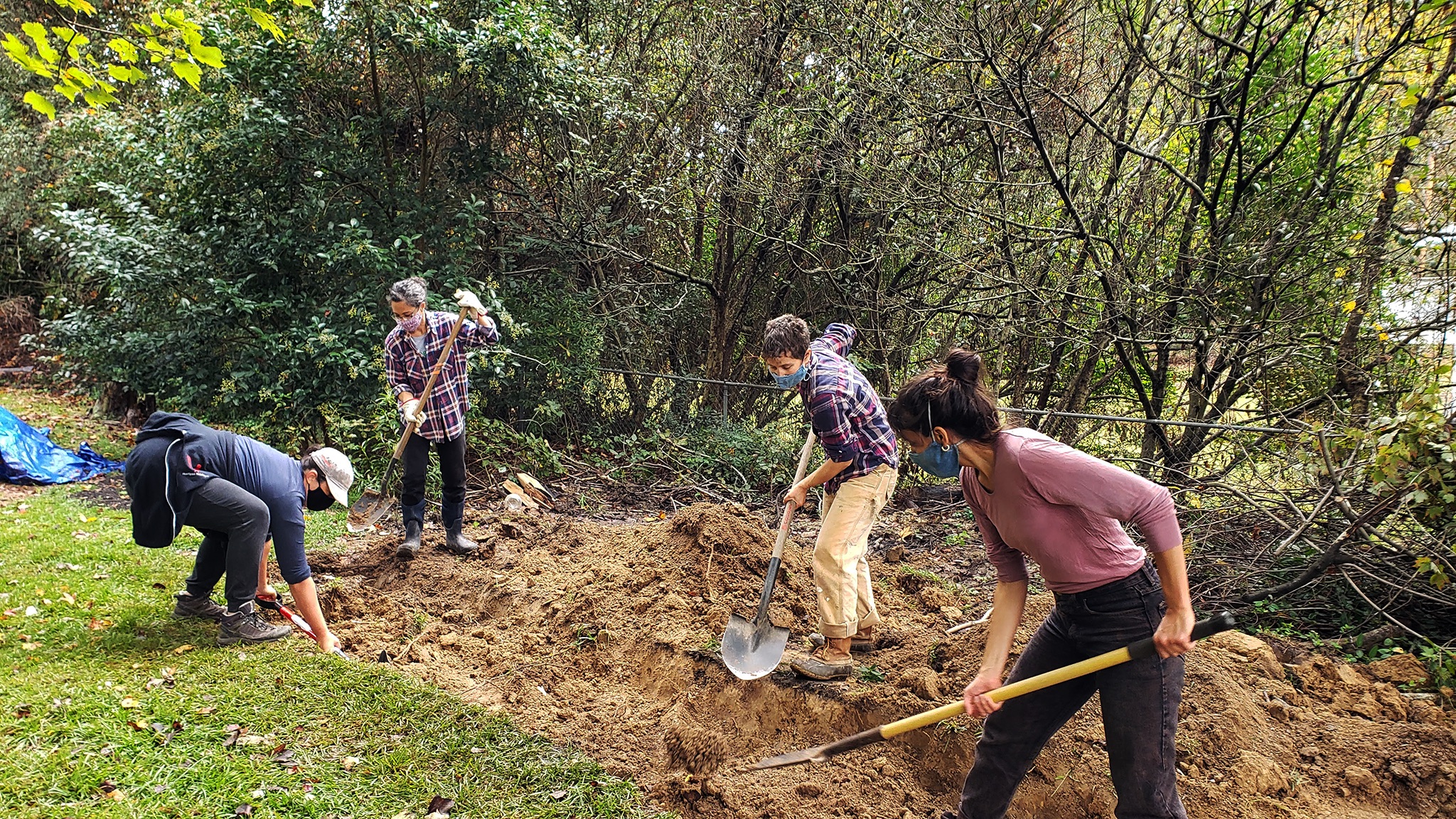 What were some of your important experiences at Wake Forest?
I've been shooting photos since I was 10. By the time I got to Wake, I knew definitively that I wanted to be a filmmaker, which made Wake a little bit of a challenge, because at the time all they had was speech communication and no equipment. I worked closely with Mary Dalton ('83) (a filmmaker and professor of communication, film and women's and gender studies), and she did what she could to sponsor my dreams.
Through (poet and former English professor) Kate Daniels, I got connected with Cook Middle School. I formed the MyKidz Program (there) after performing poetry for a group of sixth-graders. I knew all the kids' names by the time I took the stage. When they started fidgeting or cutting up, I'd call them by name and redirect their attention. That floored them. It became a game — each one testing me to see if I knew them. I was hooked. I went back every week, sophomore to senior year, teaching poetry, performance, public speaking. When they graduated, I graduated.
What I learned to do at Wake through the MyKidz program I now use with Feed Durham. Wake Forest is a place of tremendous resource and privilege, and I was interested in leveraging those resources. (I would) go to each of the fraternities and sororities and student programs and ask them what excess they had — T-shirts, pencils, mugs, money, food. We would package it for the students. We'd invite special guests. (Basketball star and coach) Randolph Childress ('94, P '20) came.
It's not so much the money as it is the relationships. With the pandemic, I've seen people sort through their own excess and share it with others who need it more. Wake is very much an embodiment of that sort of helpfulness and sharing resources. Why do I help? A lot of that help I learned before I came to Wake, but Wake just built on that essential building block.
---
Read an earlier Wake Forest Magazine story with Parker's remembrances about Maya Angelou at bit.ly/3ehfF8Y