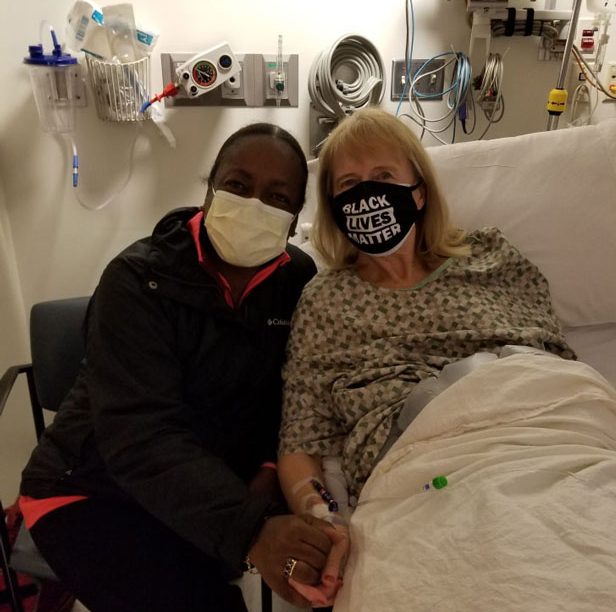 The thought, a whisper at first, came to Alison Wiley ('83) during prayer on Feb. 4, 2019. The nudge grew stronger, until it pushed her onto a path that has changed two other lives — and hers.
"I could donate a kidney."
On Dec. 16, Alison, who lives in Portland, Oregon, underwent surgery to send her left kidney to a woman in California whose name she doesn't know.
Alison, who is white, had wanted her kidney to go to a Black woman and had connected with stranger-turned-friend, Gloria Little, who lives just a few miles away. But Alison's tissue didn't match Gloria's, so Alison's donation meant Gloria was designated to receive another living kidney donation that could save her life. 
Alison, 60, works in transportation, specifically electric buses and issues of equity and inclusion. She is keeping a blog about her journey. She says the pain of surgery faded in comparison to her "otherworldly" joy and sense of satisfaction. Gloria, 62, expects a new kidney in the next month to banish the exhausting three-day-a-week kidney dialysis treatments that keep her alive.
Wake Forest Magazine talked with Alison and Gloria together on a Zoom call about their friendship, faith and conversations about race, a major focus for Alison. She sees contributing to a Black person's health as a "big give" to help atone spiritually for racial discrimination that has fed health disparities. These excerpts have been condensed and edited for clarity.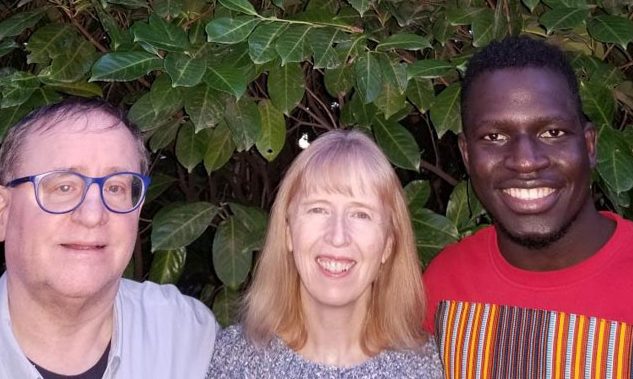 Wake Forest Magazine: How did you decide to donate a kidney, Alison? 
Alison: A woman at my church named Emily had donated a kidney. I could just see that it was something I deeply admired. When she had her "kidneyversary," which was the anniversary of when she donated her kidney, both women were healthy and happy. In prayer on Feb. 4, 2019, I heard the whisper. Gloria and I both believe that God can guide us and God has a plan for us. And we're together for a reason. I kept on getting the quiet, soft message: "If you can — do this; it's hard, but you can do it."
WF: How did you search for an African American recipient?
 Alison: Shortly after realizing I felt summoned to do this, I knew it had to be a Black woman. That said, I did my family due diligence. I reached out to my whole family, and people either didn't reply or they said, "All good here."
Like many white people, I don't know a whole lot of Black people, but once I called The Skanner (newspaper), and they wrote a story, and Gloria found me, then the game was on.
WF: Gloria, what was your journey to needing a kidney transplant?
Gloria: I was a very active person (growing up in Portland), a lot of sports (basketball, track), went to Oregon State University, graduated, got married and immediately had three kids. I worked at an electronics company for 24 years.
(In 2000) we were doing diversity training, and there was a person there, an African American fellow. He said, "Your ankles are swollen. You need to get that checked." I was going to aerobics three times a week, had my kids, running them to practices and all that. I felt OK. So, I said, "Well, I'll go to the doctor." That's when I found out I had kidney disease. 
WF: What was your response?
Gloria: I went to a lot of nutritionists, naturopathic work, but, really, I think it was inherited. I think I did slow it down a little bit. (She began dialysis in 2017, when her kidney function dropped to around 7%.) They wanted to do it sooner, but I kept thinking maybe I can turn it around because I was so athletic and so active.
Black Americans, who make up 13% of the total population, account for 32% of those on kidney transplant waiting lists.
WF: What was it like when you met? 
Gloria: We connected. I went over to her house, and she had a ping pong table sitting there, and I love to play ping pong. I thought I was really good at it. Right. We had fun. We sat, we talked, and we ended up playing ping pong, and she beat the socks off of me. I'm very competitive. I'm not used to getting beaten. She didn't look to me, being white and kind of not athletic, that she could beat me. It was, like, what?
Alison: That was a happy day. When I opened the door and I greeted Gloria, I'd already given myself to her because God had directed me. As time went by and we chatted about that ping pong thing, I was, like, "OK, so you thought you could take me because I'm just this skinny white girl." I was a tennis player in high school, and mostly I'm a runner. The big danger here is that once Gloria gets her kidney, she might beat me, then I might regret this whole thing.
WF: Gloria, you came down with COVID-19 a week after your mother died Oct. 25.
Gloria: They tested her for COVID the day she died. By the time I got the results, I was coming down pretty bad with COVID, and a lot of people were calling and wanting to connect. (Her mother was a teacher, school administrator and affirmative action officer.) I know I wasn't making sense. I lost 10 to 12 pounds. I was nauseous. I had no energy at all. When I lay down, I felt like I couldn't catch my breath. I went to the hospital twice. I thought I was dying. It was horrible. Plus, I was going to dialysis. They were shipping us (those with COVID) an hour away to go to our treatments. 
I felt blessed. I got through it. After about three, four weeks, I got two negative tests. I recuperated really pretty fast, so they put me back on the (living donor transplant) list. (Most people on dialysis are on a separate list waiting for deceased donors, where the wait is usually longer and transplants are less successful.)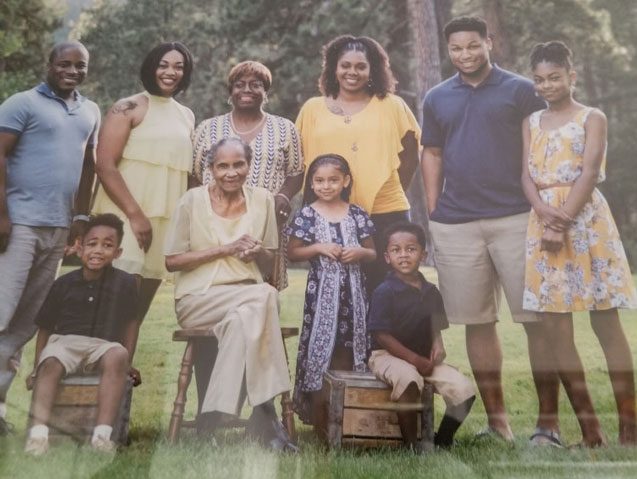 Black Americans are much less likely to receive a kidney transplant from a live donor than from a deceased donor. Long-term survival rates are far better for patients who receive kidneys from living donors.
WF: Alison, tell us about your kidney surgery.
Alison: Gloria picked me up very, very early in the morning, and we drove to the hospital the morning of Dec. 16. We were both excited. Before we got out of the car, Gloria said, "Wait, let's pray." We held hands and first, you went. I'll remember that all my life. It was a wonderful prayer.
Before I go into the operating room, this very, very young person is talking really fast about the anesthesiology he's going to do. I'm seeing on his little name badge, it says "Tyler, student." I said, "Tyler, don't take this personally. I really don't want a student working on me. I'm going to ask for your boss to be working on me. Thank you." And that's how it went. I was realizing this is white privilege at work. Gloria, would you have been in a position to tell them who's going to work on you?
Gloria: No, I wouldn't have felt comfortable saying that (in case) it would have been held against me. I would think that maybe something would happen to me during surgery. Because I saw her do it, I go, "If she can do it, I could do that." I wouldn't have even thought to do that.
Alison: People of color have some very, very painful history with the medical establishment. I trust the medical establishment because I haven't been abused by them.
WF: How did you feel after the surgery?
Alison: It's just hard to go through any surgery. I had some nausea. I had to take painkillers to be able to walk, but I eventually walked — with the speed and the alacrity of a 100-year-old person at best, and for an athletic person, this was very humbling. I was there for two nights and received wonderful care. Gloria was always checking in with me. I had a wonderful experience of community, lots of friends sending me flowers and cards and texts.
Gloria: And people were bringing you meals.
Alison: I think that my husband and son loved that even more than I did.
It is hard. However, any pain that I've felt has been pain that is worth it, because Gloria gets to live longer.
I've named my left kidney York, (for) the only African member of the Lewis and Clark expedition. He was enslaved, which is horrible. However, he was an absolute hero. York is now living, I'm told, with an Asian woman in San Francisco. A week later, I got the email that she's doing very well. That's when I just went crazy, deeply, deeply joyful.
WF: Gloria, when will you get a kidney?
Gloria: I'm waiting. They found one kidney already, but it had too much plaque, so they couldn't use it. Alison's so wonderful 'cause she asks a lot of questions and finds out a lot of information and then gives it to me, which I love about her because she's so inquisitive. I'm not that way. I feel like God sent her to me also to be an advocate.
WF: You have talked a lot with each other about race relations.
Alison: I'm really comfortable talking about race. We've known each other for just over a year now. I keep learning more.
Gloria: I do, too. I'm very comfortable with it, I think because I've grown up in an environment around a lot of whites and a lot of Blacks. (She moved in third grade from a predominantly Black neighborhood in Portland to a predominantly white one.) But with Alison, it's really different because she's very voicestrous (a person who freely speaks what he or she thinks). I never really engaged in deep conversation about it other than through my diversity training at work or about things that might have happened at the moment that bothered me. With Alison it's really refreshing for me to be able to talk to her about things openly and not feel like I'm going to be judged or looked at different. She openly wears her Black Lives Matter mask all over the place. Just little things like that are very, very touching for me.
Alison: We tend to think of Black Lives Matter in relation to police shootings. I think that we need to play it out in other parts of life because Black life expectancies are far shorter. Every disease, Blacks have higher rates in the U.S. than whites. We can viscerally transfer some physical health and privilege from one person to another. And I'm willing to mentor anyone who wants to become a living kidney donor. (Reach Alison at her blog.) Even if you can't donate a kidney, make a big give for racial justice. It's only fair, and it is joyful as well.
There's a really good (free) publication called the "Anti-Racism Daily." It comes into my email inbox every day. Read Ta-Nehisi Coates. Donate blood if you have O blood type (needed by many African Americans). 
WF: Alison, how did Wake Forest influence you?
Alison: I loved Wake Forest. It was an unusual fit because I was from Southern California. I felt like a cross-cultural experiment type of person. I love (Wake Forest's) spirit of learning, the spirit of investigation, critical thinking, emphasis on the arts. This will sound odd. One of the good things for me was that it had a good number of Black people. Not that many, but more than I was accustomed to. I grew up with white people. I had brown people around me because there's a lot of Mexican Americans in Southern California. I didn't live on campus. For a while, I lived in a Black neighborhood. 
I see our lives as having chapters. My kidney journey with Gloria is a sacred chapter. My time at Wake Forest, there's a sacred quality to that, too.
---
For more information on kidney transplants and donations, go to the National Kidney Foundation.